Union Station is the busiest transportation hub in all of Toronto, so of course you'll find some great restaurants and food spots.
About 250,000 people pass through Union every single day, which is pretty bonkers.
It's pretty amazing to see how much Union Station has changed over the years, and I love that they have so many different shops and restaurants opening up!
They're also connected to the PATH, so you can walk all the way to the Eaton Centre without having to go outside.
Of course, Union is huge, and I've organized the best places to eat according to where they're located:
York Street Promenade
Foodie Aisle
Union Food Court
There's also the Front Street Promenade and GO York Concourse inside Union, but those are more shop-focused than restaurant-focused.
Without further ado, here are some of the best restaurants and food spots to eat at inside Toronto's Union Station!
Be sure to also follow me on Instagram and TikTok – I share a lot more content on those platforms that don't make it to the blog!
---
Best restaurants inside Union Station
---
WVRST is a beer hall that serves up incredible German-style sausages and all kinds of craft beer.
They've got burgers, hot dogs, sausage plates, wild game plates (including venison and kangaroo), and they've even got vegan options from Beyond Meat.
Their Duck Fat Fries are also famous, and totally worth a try!
Oh, and they've also got some pretty good soft serve ice cream if you're looking for dessert too.
You can find them at the York Street Promenade, and they also have a restaurant on King West.
---
Ain't nothin' better after a long day of commuting than enjoying some juicy fried chicken.
You can choose between spit-fired rotisserie chicken or fried chicken – whatever floats your boat.
I love that they have an Ultimate Chicken Platter ($68, serves 2-3), which is perfect for post-work gatherings with your friends or coworkers!
They source their naturally-raised, free-run chickens from family-run Ontario farms, which is really awesome.
They actually have two locations inside Union – one at the York Street Promenade (across from WVRST) and one at the Foodie Aisle (which focuses on sandwiches).
The Foodie Aisle is Union's newest food hall, and you can find delicious eats from local restaurants!
You can also now find them inside Upper Canada Mall in Newmarket.
---
Mean bao means "bread" in Cantonese, and Mean Bao serves up delicious baos, dumplings, and bowls.
Their offerings aren't traditional at all, and they've even got a Jerk Chicken Bao (which is amaze).
I love both the Jerk Chicken and Pork Belly Baos the most!
You can find them at the Foodie Aisle at Union Station, and they also have locations at Queen & Bathurst and inside the Bay Adelaide Centre in the Financial District.
---
Grand Tacos Taqueria
For my fellow taco lovers, you'll want to stop by Grand Tacos Taqueria, also located in the Foodie Aisle at Union Station.
They offer up healthy Mexican eats using organic ingredients, and they even have plant-based options for my vegan friends.
They even make their tortillas using organic corn and superfoods, which is pretty cool!
It's a concept by Nancy Manotas, who owns Manotas Organics and Fine Foods at St. Lawrence Market.
---
Roti is a heavenly Indian wrap stuffed with curry, and it is absolutely divine.
Butter Chicken Roti has tons of different roti options for both meat eaters and vegetarians, and you can even add additional toppings if you want.
Their Butter Chicken Roti is their signature, and it's v delicious.
You can even choose your spiciness on 6 different levels, ranging from mild to nuclear hot (hot AKA the third spiciness level is perfect for me).
They've got a bunch of locations across Toronto, and you can find them inside the Foodie Aisle.
---
If you're craving a juicy burger, Mikey's is the place to go.
They use locally-sourced Canadian AAA beef for their delicious smash burgers.
It's by Chef Michael Angeloni, and he created this concept specifically for Union Station (you can find them in the Foodie Aisle).
They've also now got a location at inside Upper Canada Mall in Newmarket, with a larger menu!
---
Roywoods has literally some of the best jerk chicken you will find anywhere in Toronto.
I'm a huge fan of their BBQ Chicken, and I usually get the plates because they're a lot less messy to eat than the sandwiches.
All of their chicken is halal as well, if that's a requirement for you!
You can find them at the Union Food Court, and they also have a location at CityPlace.
---
If you haven't had pierogis before, they're amazing European dumplings that are typically stuffed with potatoes and boiled.
Loaded Pierogi's pierogis are literally heaven on earth, and you can choose from different toppings like BBQ Brisket and Butter Chicken.
You can also choose between boiled or fried pierogis, and I love doing half and half.
Grab 'em at the Union Food Court!
Loaded Pierogi is actually a local pierogi chain with a few locations across Toronto and the GTA, including in Hamilton, Bowmanville, and Ottawa!
---
Sansotei serves up some of the best ramen in Toronto, and they have a location inside the Union Food Court.
Their delicious Tonkotsu ramen is inspired by traditional ramen from the Kyushu and Hokkaido regions of Japan, and they even source some of their ingredients directly from Japan.
They make their pork bone broth fresh daily, and you can choose from a variety of different ramen flavours.
If you can handle spicy dishes, you should definitely grab the Spicy Tantan Ramen – it's heavenly (but oh so spicy).
They actually have quite a few locations downtown other than at Union, as well as around the GTA.
I've got a TikTok video featuring their Richmond Hill location if you're interested in seeing more!
---
Paramount is a popular Toronto chain known for their amazing Lebanese and Middle Eastern dishes, and you'll find them inside the Union Food Court.
From shawarma to manakeesh, they have an endless menu of Middle Eastern faves.
If you haven't heard of manakeesh, it's basically a Middle Eastern pizza, and it's amaze.
Everything on their menu is also halal-friendly!
---
Best restaurants inside Union Station:
WVRST
Union Chicken
Mean Bao
Grand Tacos Taqueria
Butter Chicken Roti
Mikey's Smash Burgers
Roywoods
Loaded Pierogi
Sansotei Ramen
Paramount Fine Foods
These were some of the best restaurants and food spots inside Union Station to eat at!
If you're looking for a sweet treat afterwards, hit up Uncle Tetsu's in the GO York Concourse for authentic Japanese cheesecake.
Or, if you're in the mood for a coffee, stop by Pilot Coffee Roasters for their incredible coffee!
Every summer, you can also check out the Union Summer popup, where restaurants and vendors serve up delicious eats outside Union Station all summer long.
Have you eaten at any of these places inside Union? What are the best restaurants inside Union Station that you've eaten at? Let me know on Twitter or Instagram!
Be sure to keep up with me on Instagram, TikTok, Twitter, Facebook, and Pinterest if you aren't already!
Feel free to subscribe to my weekly newsletter to get my blog posts delivered straight to your inbox.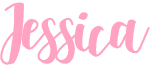 ---
Like this post? Pin it for later!