Searching for the best shopping malls in Toronto to shop 'til you drop?
Toronto is the largest city in Canada, known for its iconic landmarks, incredibly diverse cuisine, and fantastic shopping destinations.
From high-end luxury boutiques to sustainable clothing brands, you'll find plenty of great stores in all of these Toronto shopping malls.
Here are some of the best shopping malls and centres to visit in Toronto!
Be sure to also follow me on Instagram and TikTok – I share a lot more content on those platforms that don't make it to the blog!
More shopping in Toronto
If you're looking for more shopping in Toronto, you might enjoy these posts:
---
Best shopping malls in Toronto
---
Yorkdale is Toronto's best mall for luxury shopping, and it's located in North York, about a half hour subway ride from downtown Toronto.
You'll find high-end designer stores like Alexander McQueen, Balenciaga, and Saint Laurent, as well as affordable and mid-range brands like Mejuri, Aritzia, and Reformation.
Some of my personal fave stores inside Yorkdale are Alo, Arc'teryx, and Athleta, all of which offer activewear or outdoor wear.
One of the things I love most about Yorkdale is their amazing selection of restaurants, whether you're looking for a fast casual spot or a sit-down restaurant.
You can dine at one of the many restaurants within the mall, including TORA (sister restaurant to Miku, one of Toronto's best sushi restaurants), Konjiki Ramen (Michelin Star Tokyo chain serving ramen), and The Cheesecake Factory!
For dessert, you can hit up Craig's Cookies for cookies, Arabica for matcha soft serve, or make your own custom Kit-Kat at the KITKAT Chocolatory.
If you're looking for more luxury shopping in Toronto, you can visit the bougie Yorkville neighbourhood in downtown Toronto.
LOCATION: 3401 Dufferin St, Toronto, ON
---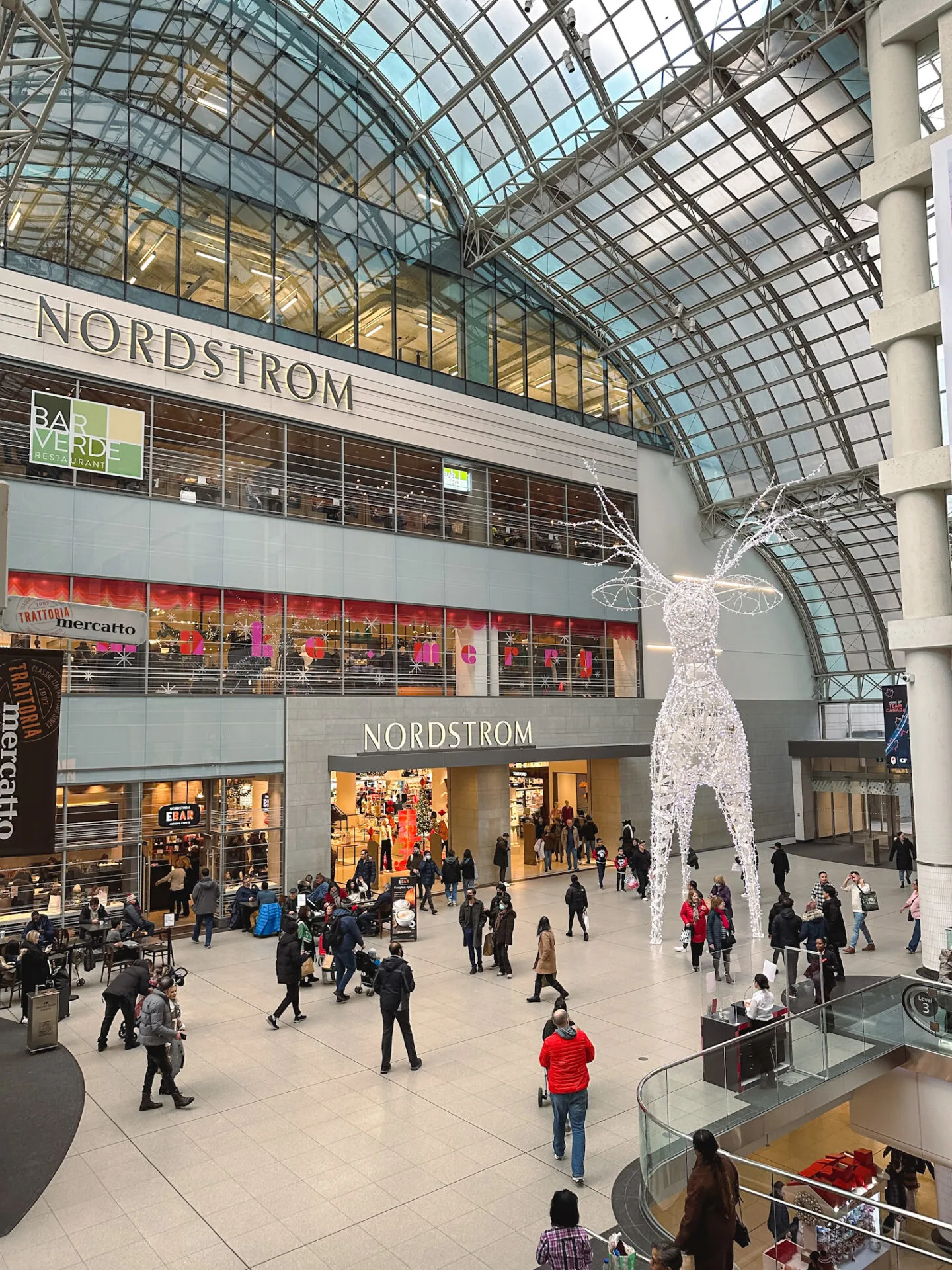 The Eaton Centre is located right in the heart of downtown Toronto, and it's a really nice mall to shop at.
I studied next-door at Toronto Metropolitan University for 4 years, so I frequented the mall almost every single day, though it was mostly for the food court!
They've got all the popular stores at the Eaton Centre, including Aritzia and UNIQLO.
UNIQLO's Eaton Centre store is probably my favourite of all their locations in Toronto, and they've even got a whole section of the store dedicated to their graphic t-shirts.
In terms of dining, you'll find all the typical fast food restaurants you normally see inside malls, and they're even opening a Chick-fil-A soon.
They do have quite a few bubble tea shops in the mall worth visiting, including Gong Cha and Benkei Hime!
The Eaton Centre is also connected to the PATH, which is the largest underground shopping complex in the world.
You can make your way down to the PATH by going to the lowest floor of Hudson's Bay, where you'll find Pusateri's (a high-end grocery store in Toronto).
You'll mostly find takeout spots and small shops in the PATH, but it's still fun to explore!
You can also head outside of the mall and go shopping along Queen Street.
LOCATION: 220 Yonge St, Toronto, ON
---
Shops at Don Mills is an outdoor shopping centre in North York, and while they don't have a huge amount of stores, it's still a really enjoyable place to shop in Toronto.
They've got a range of different stores you can visit, including Anthropologie for women's clothing, Structube for furniture, and McEwan's for specialty groceries.
While you're here, you can enjoy a cup of coffee at Toronto's only Starbucks Reserve location, grab an Asian-inspired croissant from Hazukido, or enjoy dessert at Demetres.
They've also got great restaurants in the shopping centre, including The Good Son and Paramount Fine Foods.
LOCATION: 1090 Don Mills Rd, Toronto, ON
---
The Bayview Village Shopping Centre is located in the affluent Bayview Village neighbourhood.
You'll find many high-end and independent stores inside the mall alongside larger brands like Ecco and Sephora.
If you're looking for dining options in the mall, you can enjoy Italian eats at Il Fornello or indulge in Middle Eastern cuisine at Tabule.
There's also a Pusateri's in the mall, so ya know it's fancy.
LOCATION: 2901 Bayview Ave, Toronto, ON
---
Sherway Gardens is a super nice shopping mall in Etobicoke, which is in the western part of Toronto.
You'll find plenty of popular stores like Aritzia, Athleta, and Free People.
For dining options, you can visit Pi Co. for pizza, Fresh Restaurants for casual vegan eats, or the Cactus Club for upscale Canadian dishes.
If you're looking for a sweet treat, visit Sweet Jesus for ice cream or Mrs. Field's for cookies.
LOCATION: 25 The West Mall, Etobicoke, ON
---
If you're looking for a shopping mall in Toronto with great food, look no further than the Scarborough Town Centre (also known as STC).
You'll find a lot of the stores you'll typically find in malls like Aritzia, The Bay, and Foot Locker.
Another store I really love is Sukoshi Mart, where you can shop K-beauty, anime, and Asian lifestyle products.
There's also an IKEA Design Studio, where you can shop for and plan out larger home renovations like your kitchen or wardrobe.
As for food, here's just a small selection of delicious spots you can visit:
Scarborough is a very diverse borough within Toronto, which is why you'll find such a large diversity in the restaurants at STC!
LOCATION: 300 Borough Dr, Scarborough, ON
---
If you're looking for an outlet mall in Toronto, you'll definitely want to visit Vaughan Mills.
You can shop at the outlets for stores like Levi's, Dr. Martens, and Ugg.
While they have a lot of outlet stores, they also have regular stores that offer this season's stuff.
Some of my fave stores in the mall are Arc'teryx, Aritzia, UNIQLO, and The Nooks (a store where you can shop from local makers).
You'll find fast food dining options like Blaze Pizza, Chipotle, and Aroma Espresso Bar inside the mall, but I personally like going to one of the next-door plazas for food instead.
Nguyen Huong is usually my go-to for banh mi, and Toro Toro is a great sushi takeout spot!
Vaughan Mills is located about a 40 minute drive north of Toronto, and they actually have a free shuttle bus to and from downtown during the summer months.
LOCATION: 25 The West Mall, Etobicoke, ON
---
Best shopping malls in Toronto:
Yorkdale Shopping Centre
CF Toronto Eaton Centre
CF Shops at Don Mills
Bayview Village Shopping Centre
CF Sherway Gardens
Scarborough Town Centre
Vaughan Mills
These were some of the shopping malls and shopping centres to visit in Toronto!
Each of these malls offers up their own unique shopping experiences, whether you're looking to shop from designer brands or just walk around and window shop.
If you're looking for more great places to go shopping in the city, peep out my post on the best shopping spots in Toronto.
Have you been to any of these shopping malls in Toronto? Where are your favourite places to go shopping in the city? Let me know on Twitter or Instagram!
More shopping in Toronto
If you're looking for more shopping in Toronto, you might enjoy these posts:
Be sure to keep up with me on Instagram, TikTok, Twitter, Facebook, and Pinterest if you aren't already!
Feel free to subscribe to my weekly newsletter to get my blog posts delivered straight to your inbox.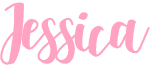 ---
Like this post? Pin it for later!