Searching for the best and most fun things to do in North York?
North York is located just north of Toronto, and you'll find plenty of fun activities and things to do in the neighbourhood.
North York is actually a borough within the City of Toronto, and it's a haven for multicultural eats and great shopping.
Whether you're in search of cute date ideas or unique activities, here are some of the best and most fun things to do in North York!
Be sure to also follow me on Instagram and TikTok – I share a lot more content on those platforms that don't make it to the blog!
More things to do in North York
If you're looking for more things to do in North York, you might enjoy these posts:
---
Fun things to do in North York
---
Forest Cafe is literally the cutest café in North York, and Adam and I are obsessed with this place.
This adorable café by Don Mills & Sheppard serves up delicious Asian-inspired lattes and locally-made pastries.
Their Korean-style café is super Instagrammable, with so many gorgeous interior design details!
The Dalgona Latte is one of their specialties, and it's topped with crunchy and sweet South Korean dalgona candy.
We also love the Black Sesame Latte – the black sesame foam topping is super unique!
If you're visiting during winter, their Eggnog Latte is probably the best I've had in Toronto.
And if you love croissants and waffles, you'll definitely want to try their croffles served with ice cream and various toppings.
They use coffee beans from local roaster De Mello Coffee Roastery, and their baked goods are from Gizmo Bakery.
LOCATION: 56 Forest Manor Rd Unit 5, North York, ON
---
North York has tons of fantastic restaurants, whether you're craving fast casual eats like poke bowls or upscale sushi spots.
If you love Asian food, you'll definitely be in heaven while dining in North York.
I adore MeNami for their heavenly udon noodles, Mymy Chicken for their Korean fried chicken, and Kinka Izakaya for their incredible izakaya eats.
If you're looking for somewhere more upscale, pay a visit to Jumi Gozen Bar for gozen-style meals or Michelin Star-accoladed Kaiseki Yu-zen Hashimoto Restaurant for kaiseki cuisine.
Afterwards, you can hit up one of North York's best bubble tea spots for a post-meal sweet treat!
---
The Aga Khan Museum is a museum of Islamic art, Iranian art, and Muslim culture, and it's absolutely gorgeous both inside and out.
You won't be able to take photos inside the museum itself, but the exterior of the museum and the Ismaili Centre next door are both stunning if you're lookin' to snap some nice Instagram photos!
Tickets to the museum are $20 per adult and parking is $10, but they do have free admission eevry Wednesday evening.
There's also an on-site restaurant called Diwan, where you can enjoy flavours from across South Asia, the Middle East, and North Africa.
LOCATION: 77 Wynford Dr, North York, ON
---
Escape the hustle and bustle of the city at this gorgeous garden oasis in North York.
The Toronto Botanical Garden is home to a wide range of beautiful themed gardens, and it's especially stunning during the spring and summer months.
You can enjoy a mini waterfall, a nice bridge over the creek, and plenty of pretty flowers.
Admission to the gardens is free, though parking is paid.
They even host fun events and activities on-site, including markets where you can shop from local vendors, art workshops, and outdoor concerts!
LOCATION: 777 Lawrence Ave E, Toronto, ON
---
Anyone else remember churning butter during their field trip to Pioneer Village in grade 3?
While Black Creek Pioneer Village might not sound exciting to you as an adult, they actually have a lot of cool stuff going on.
From escape games to haunted walks, it's a fun spot in North York to try a new activity with your friends.
Plus, the historical buildings make for some v cool Instagram photos!
LOCATION: 1000 Murray Ross Pkwy, North York, ON
---
If you're looking to delve into more history, stop into the historic Gibson House Museum.
You can get a glimpse into what life was like for an upper-class family in the 1800s, and they even offer guided tours.
They also host fun cooking workshops every so often, where you get to learn how to cook like how they did back in the day.
Admission to the museum is free, and there's also a limited amount of free parking.
This 19th-century farmhouse is hidden amongst the high-rise condos of North York, kinda like how the historic Bradburn House is hidden amongst the condos in Downtown Markham!
LOCATION: 5172 Yonge St, Toronto, ON
---
Mel Lastman Square is a beautiful 20,000 square foot park and public square located just north of Yonge & Sheppard.
The square features plenty of green space, an outdoor amphitheatre, and a large reflective pool, which actually turns into a skating rink during the winter months!
Enjoy a picnic in the summer, go ice skating in the winter, or attend one of their fun events throughout the year.
They even host farmers' markets during the summer months!
LOCATION: 5100 Yonge St, North York, ON
---
Find some of the best shopping in Toronto at the luxurious Yorkdale Mall.
They have high-end designer stores like Alexander McQueen, Balenciaga, and Saint Laurent, as well as affordable and mid-range brands like Athleta, Aritzia, and Reformation.
One of the main things I get most excited about when coming to Yorkdale is the food – there are so many incredible restaurants and food spots!
They've got TORA (sister restaurant to Miku, one of Toronto's best sushi restaurants), Konjiki Ramen (Michelin Star-accoladed ramen from Tokyo), Restoration Hardware, and The Cheesecake Factory!
For dessert, you can hit up Craig's Cookies for cookies, Donut Hive for donuts, or Arabica for matcha soft serve.
If you're looking for more great shopping in North York, you can also hit up Shops at Don Mills, Bayview Village, and Fairview Mall.
LOCATION: 3401 Dufferin St, Toronto, ON
---
If you're a Starbucks lover, you'll definitely want to stop into the gorgeous Starbucks Reserve at Shops at Don Mills.
It's actually the only Starbucks Reserve location in Toronto, and they've also got them in Ottawa and Vancouver.
It's basically Starbucks' more premium café, and they serve up rare, single-origin coffees made using specialty brewing methods.
You'll find unique drinks that you won't find at any other Starbucks locations, like their Reserve Mocha and Nitro Cold Brew.
You'll also find all the same food and drink you'll find at other Starbucks locations.
The interior is absolutely stunning with all the industrial vibes, and they've also got plenty of seating, though it was all taken up when we visited!
Afterwards, you can take your unique reserve drink and wander around Shops at Don Mills, the only outdoor mall in Toronto.
LOCATION: 6 Pabst Ln, Toronto, ON
---
Whether you're actually shopping for furniture or just in the mood to window shop, going to IKEA is always a fun time.
Adam and I love wandering through the showroom to get home inspo, and we usually end up finding random things we actually need.
Go right for opening and enjoy their under $4 breakfast or dine anytime and enjoy their famous Swedish meatballs.
Of course, you've also gotta grab a cone of their frozen yogurt before you leave!
We also always love hitting up the market before we leave, and we always keep our freezer stocked with their pancakes and meatballs.
LOCATION: 15 Provost Dr, North York, ON
---
Fun things to do in North York:
Grab a coffee at Forest Cafe
Check out the Aga Khan Museum
Wander through the Toronto Botanical Garden
Explore Black Creek Pioneer Village
Visit the Gibson House Museum
Attend an event at Mel Lastman Square
Shop at Yorkdale Mall
Visit the Starbucks Reserve
Dine at one of North York's best restaurants
Wander around IKEA North York
Whether you're in the mood to shop 'til ya drop or delve into some culture, there are plenty of fun things to do in North York.
Have you done any of these activities in North York? What are your favourite things to do in North York? Let me know on Twitter or Instagram!
More things to do in North York
If you're looking for more things to do in North York, you might enjoy these posts:
Be sure to keep up with me on Instagram, TikTok, Twitter, Facebook, and Pinterest if you aren't already!
Feel free to subscribe to my weekly newsletter to get my blog posts delivered straight to your inbox.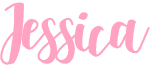 ---
Like this post? Pin it for later!