Searching for the best cafes in North York to visit?
I don't find myself in North York very often, but I do love coming to the neighbourhood for all the great food.
Whether you're looking for a cute cafe to catch up with a friend or a coffice to work for the day, here are some of the best North York cafes to visit!
Be sure to also follow me on Instagram and TikTok – I share a lot more content on those platforms that don't make it to the blog!
More things to do in North York
If you're looking for more fun things to do in North York, you might enjoy these posts:
---
Best cafes in North York
---
This adorable café by Don Mills & Sheppard serves up delicious Asian-inspired lattes and locally-made pastries.
Their café is super Instagrammable, with so many gorgeous design details!
The Dalgona Latte is one of their specialties, and it's topped with crunchy and sweet South Korean dalgona candy.
We also love the Black Sesame Latte – the black sesame foam topping is super unique!
If you're visiting during winter, their Eggnog Latte is probably the best I've had in Toronto.
And if you love croissants and waffles, you'll definitely want to try their croffles served with ice cream and various toppings.
They use coffee beans from local roaster De Mello Coffee Roastery, and their baked goods are from Gizmo Bakery!
LOCATION: 56 Forest Manor Rd Unit 5, North York, ON
---
Cocoon is a super cute spot with all of the minimalist and industrial vibes, and it's just a few minutes drive away from Yorkdale Mall.
They source their coffee from Toronto-based roaster Barocco Coffee, and they've also got an Iced Dalgona Latte on the menu.
They make their own baked goods in-house, and they even offer a selection of cakes!
You can also order custom whole cakes if you've got any upcoming celebrations.
LOCATION: 855 Wilson Ave, North York, ON
---
Dineen Coffee started out about a decade ago in the historic Dineen building, which is one of Toronto's oldest buildings.
They've since opened a few locations across the city, including their newest location by Bayview & York Mills.
The new North York location features a more cozy vintage vibe, with plenty of antique furniture pieces.
LOCATION: 2540 Bayview Ave, North York, ON
---
Enjoy unique lattes, cute shaped macarons, and tasty toasts at this Korean-inspired café near Yonge & Sheppard.
They've also got bingsu (Korean shaved ice desserts) in cups for the summer!
The interior of their café is also super cozy with tons of plants and greenery.
If you're looking for even more Korean eats, check out my post on the best Korean restaurants in Toronto!
LOCATION: 23 Spring Garden Ave, North York, ON
---
This charming café is the stuff of pastel dreams, with fun mismatched chairs and so many cute details.
They select their coffee seasonally from roasters both within Canada and internationally!
Enjoy their delicious coffee with their homemade and locally-sourced baked goods.
If you're looking for fun experiences, they also offer a latte art workshop and coffee tasting!
LOCATION: 4714 Yonge St #2F, North York, ON
---
This unassuming Italian café is actually located inside of an office building – don't be confused when you drive up to it!
They serve up homemade pizzas, paninis, and paninis alongside authentic Italian coffee.
They've even got a couple of unique drink options, like their Ginseng Cappuccino!
If you love cute latte art, you can ask for them to do their iconic teddy bear latte art.
LOCATION: 1262 Don Mills Rd. Unit 106, North York, ON
---
The Starbucks Reserve is a super cool concept and "premium" experience, where you get to enjoy some of their rarest and most specialty coffees.
They have unique drinks you won't find at any other Starbucks locations, like affogato and cold brew floats!
The drinks even come in special Starbucks Reserve cups that are totally different from regular Starbucks cups.
The decor of this café is really cool with industrial details and bar seating, and you can find it at the Shops at Don Mills!
LOCATION: 6 Pabst Ln, Toronto, ON
---
Best cafes & coffee shops in North York:
Forest Cafe
Cocoon Coffee
Dineen Coffee Co
Cafe Inside
Another Land Coffee
Baretto Caffe
Starbucks Reserve
These are some of the best cafes in North York to visit!
Food tours are another fun way to experience Toronto's food scene, and this Kensington Market food tour, Canadian food tour, and craft brewery tour are all fantastic optio
Have you been to any of these coffee shops? What are your favourite cafes in North York? Let me know on Twitter or Instagram!
More things to do in North York
If you're looking for more fun things to do in North York, you might enjoy these posts:
Be sure to keep up with me on Instagram, TikTok, Twitter, Facebook, and Pinterest if you aren't already!
Feel free to subscribe to my weekly newsletter to get my blog posts delivered straight to your inbox.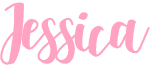 ---
Like this post? Pin it for later!