Searching for the best macarons in Toronto to satisfy your sweet tooth?
Macarons are truly such a decadent and delightful treat – picture creamy buttercream or ganache sandwiched between delicately crunchy almond meringue cookies.
I would love to do a macaron workshop someday, but in the meantime, I'll just get my fix from these amazing Toronto macaron spots.
Whether you're in the mood for classic French macarons or unique Asian fusion flavours, there are plenty of awesome spots for macarons in Toronto.
Here are some of the best spots to grab macarons in Toronto!
Be sure to also follow me on Instagram and TikTok – I share a lot more content on those platforms that don't make it to the blog!
More desserts in Toronto
If you're searching for more great dessert spots in Toronto, you might enjoy these posts:
---
Best macarons in Toronto
---
Daan Go is famous for their adorable character macarons, which are as delicious as they are cute.
Go for Asian flavours like the Pandan Coconut, White Peach, or Hong Kong Milk Tea, or opt for simpler flavours like Tiramisu, Earl Grey, or Blueberry.
You'll also find plenty of delicious cakes, cookies, ice cream, and even drinks!
A lot of Daan Go's desserts feature Asian-inspired flavours, whether you're craving Vietnamese coffee or durian.
Even their cakes are absolutely adorable, and some even feature macarons on top.
Daan Go Cake Lab is the brainchild of Christopher Siu, who starred in seasons 2 and 7 of MasterChef Canada and even won the title of MasterChef in his second appearance!
You can find their bakeries in Chinatown, Scarborough, Mississauga, and Richmond Hill (watch my TikTok video here), and they'll also be opening their first location in Vancouver in spring 2023.
And if you're wondering what the name daan go means, it's "cake" in Cantonese!
LOCATION: Various locations
---
Nadège is a chic French bakery that makes all of their delicate pastries from scratch every morning using premium ingredients.
They're well-known in Toronto for their amazing macarons, and they switch up the flavours every so often.
Their macarons come in adorable pink boxes, but you can also have them in a macaron tower if you're hosting an event.
Some of their flavours include Champagne, Cotton Candy, and Cappuccino.
Aside from macarons, they also have a fantastic selection of delicious cakes and pastries.
Nadège has several locations across Toronto, including on Queen West, in Rosedale, and in the Annex.
LOCATION: Various locations
---
Bobbette & Belle is an upscale patisserie known for their elegant cakes, cupcakes, and macarons.
From their Salted Caramel Macaron with handmade salted caramel cream to their Pistachio Macaron with freshly-ground pistachio paste and handmade buttercream, they've got a variety of delicious macaron flavours to choose from.
They've been loved by Toronto for over a decade, and you can find their two bakeries in Leslieville and midtown Toronto!
If you can't get enough of Bobbette & Belle, they also have a cookbook with over 100 recipes.
LOCATION: Various locations
---
This quaint café in East York offers up French desserts and pastries with Japanese influences and ingredients.
From decadent cakes, to flaky croissants, to perfectly chewy macarons, they've got plenty of incredible baked goods and dessert options.
They don't have a large selection of macarons, but you can find flavours like Lemon, Yuzu, and Strawberry, and they're all delicious.
LOCATION: 1040 Lower Coxwell Ave, East York, ON
---
La Bamboche is another adorable French and Japanese-inspired bakery in Toronto, and they offer up incredible macarons in a variety of flavours.
Opt for Asian-inspired flavours like Black Sesame, Matcha Green Tea, or Mango, or try other options like Hazelnut, Raspberry Cheesecake, or Strawberry Champagne.
You'll also find a wide variety of baked goods, cakes, tarts, and more.
Find them on Avenue Road in North York, where you'll find a bunch of other incredible bakeries!
LOCATION: 1712 Avenue Rd, North York, ON
---
Find the cutest Japanese-inspired treats at Oishiii Sweets Cafe, which is located up in Scarborough.
From sugar cookies, to mochi donuts, to macarons, they've got plenty of adorable and delicious sweet treats for you to enjoy.
Their macarons are absolutely delicious, and they definitely have some of the best in the GTA.
The owner loves alpacas and mushrooms, and you'll see plenty of alpaca and mushroom-shaped decor in their cozy space!
They even offer baking classes and host fun events, like their Pokemon Afternoon Tea pop-up cafe, complete with Pikachu-shaped macarons!
And if you're wondering what oishi means, it's "delicious" in Japanese.
LOCATION: 3376 Kennedy Rd Unit 2, Scarborough, ON
---
Epic Korean-style macarons and artisan espresso and tea-based drinks are what you'll find at this midtown Toronto café.
If you haven't had Korean-style macarons before, they're typically stuffed with more filling than your traditional macaron.
The Social Blend offers up a changing macaron selection each month, with flavours like Blueberry Yogurt, Hibiscus Cheesecake, and Strawberry S'mores.
They're also always so beautifully decorated – literally miniature works of art.
You can find their café by Yonge & Eglinton, and they've also got a kiosk at the Scarborough Town Centre if you're looking to just grab-and-go.
LOCATION: 130 Eglinton Ave E, Toronto, ON
---
Stop into this cozy West End bake shop for large and decadently-filled Korean-style macarons.
They're perfect for if you're looking for a full-on dessert to treat yo'self – some are topped or stuffed with additional treats, and some are even dipped in chocolate!
Their flavour offerings switch up monthly, with flavours like Crème Brûlée, Strawberry Yoghurt, and Black Sesame.
Their macarons also come in various shapes and designs, and they're always super cute.
If you're looking to pair your sweet treat with a drink, they've got a small selection of coffee and tea options.
The atmosphere of Rois' shop has all the rustic and industrial vibes with wood tables and chairs, brick-laden walls, and exposed ceilings.
LOCATION: 382 Keele St, Toronto, ON
---
This snug patisserie serves up macarons and *drum roll*… macaron ice cream sandwiches!
You'll find an extensive selection of buttercream-filled macarons, including Asian-inspired flavours like Chocopie, Dalgona, and Injeolmi, and more classic flavours like Vanilla Bean, Red Velvet, and Earl Grey.
For their massive macaron ice cream sandwiches, you can choose between options like London Fog, Matcha, or Lavender!
You can find this amazing little dessert shop right in the heart of Chinatown on Spadina.
LOCATION: 235 Spadina Ave, Unit 2, Toronto, ON
---
Of course, we have to include this iconic Parisian pastry brand, which is known for their amazing macarons.
Ladurée may be a chain, but they do make some dang delicious macarons, and you'll find classic macaron flavours like Salted Caramel, Coffee, and Lemon.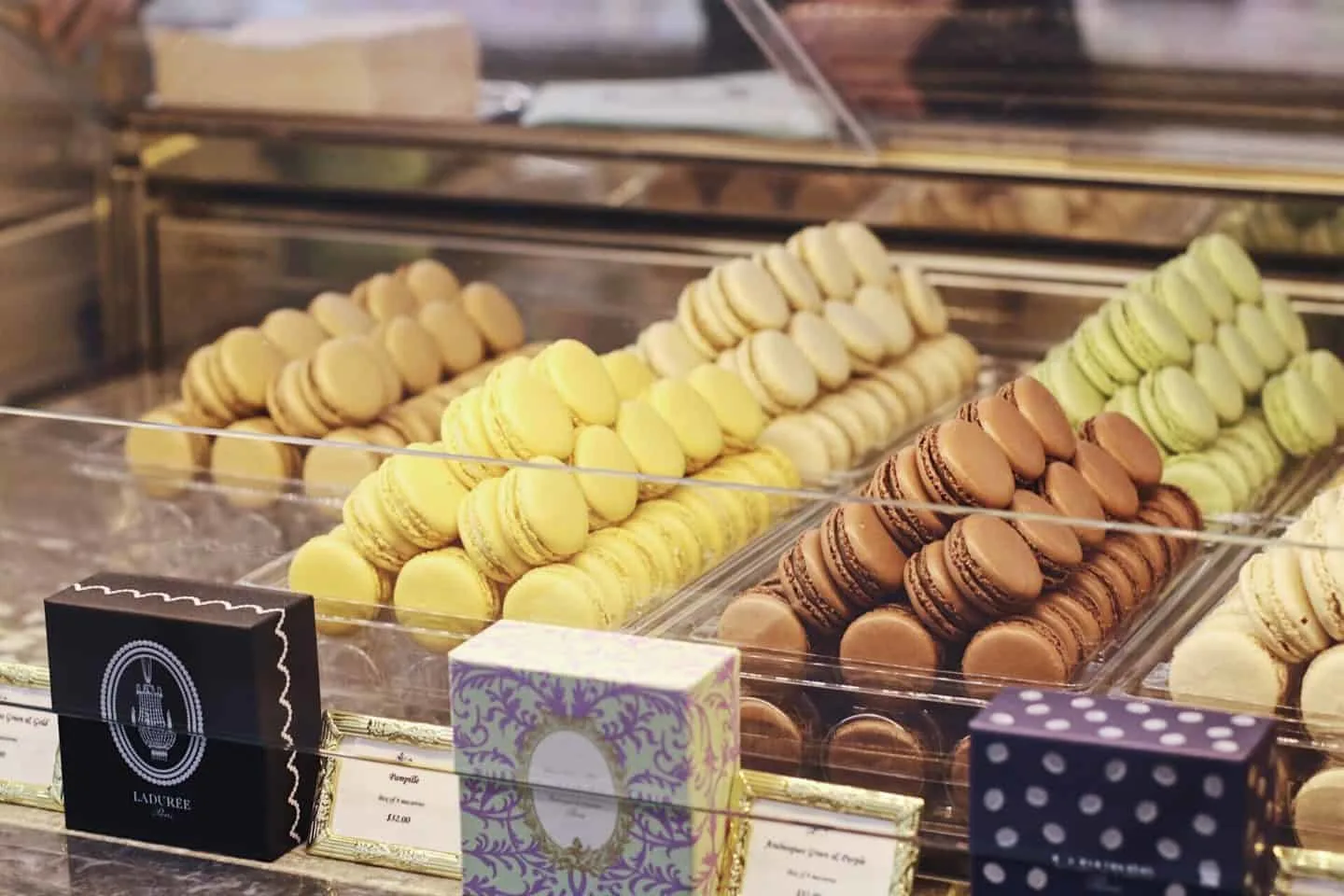 They've also got a small menu of French dishes (including brunch), other pastries and desserts, and specialty teas and cocktails.
Some of their cocktails are even topped with macarons, which is super fun!
Their adorable Yorkdale Mall location has the Instagrammable pink and teal decor of your dreams, and their PATH location in the Financial District has fun tropical vibes.
If you're looking for a fun experience, you can also enjoy afternoon tea at their Yorkdale location.
LOCATION: 3401 Dufferin St, North York, ON
---
Best macarons in Toronto:
Daan Go Cake Lab
Nadège Patisserie
Bobbette & Belle
mon K Patisserie
La Bamboche Patisserie
Oishiii Sweets Cafe
The Social Blend
Rois Cream
Dainties Macaron
Ladurée
These were some of the best places to get macarons in Toronto!
Have you tried macarons from any of these Toronto spots? What are some other great places to get macarons? Let me know on Twitter or Instagram!
More desserts in Toronto
If you're searching for more great dessert spots in Toronto, you might enjoy these posts:
Be sure to keep up with me on Instagram, TikTok, Twitter, Facebook, and Pinterest if you aren't already!
Feel free to subscribe to my weekly newsletter to get my blog posts delivered straight to your inbox.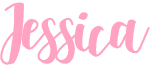 ---
Like this post? Pin it for later!