If brunch is also your fave meal of the day, you'll definitely want to hit up some of the best brunch places in Toronto.
What makes brunch oh-so-special? I have no idea, but I can't get enough of it, and I'm assuming you can't either.
Whether you're into savoury chicken and waffles or sweet stacks of buttery pancakes, there are tons of awesome brunch places to visit in Toronto.
Here are some of the best brunch places to eat at in Toronto, no matter what you're craving!
If you're in the mood to check out some ~Instagrammable~ brunch places, you might want to check out my post on the cutest Toronto brunch spots.
Be sure to also follow me on Instagram and TikTok – I share a lot more content on those platforms that don't make it to the blog!
More restaurants in Toronto
If you're looking for more of the best Toronto restaurants to visit, you might enjoy these posts:
---
Best brunch places in Toronto
---
Epic comfort food is what you'll find at this school-themed diner on Dundas West.
Brunch is their main thing here, but they've recently opened up for dinner (with some of their brunch dishes on the dinner menu).
They also have a cool chalkboard filled with equations that makes for a perf Instagram photo backdrop.
Their Blueberry Hill Pancakes are absolutely magnificent, topped with brown sugar butter, blueberry compote, and bacon slices.
I did a whole video feature on their pancakes for Lonely Planet, which was a super fun experience!
LOCATION: 800 Dundas St W, Toronto, ON
---
One of Toronto's most beloved brunch restaurants, you'll find Mildred's in the heart of Liberty Village.
They use locally-sourced, seasonal ingredients for their small menu of unique dishes, including their Wally's Cheesy Savoury Tart, Shakshuka, and Huevos Monty.
They even have blueberry pancakes that are just as great as Old School's!
Plus, they make a lot of things from scratch in-house, like their scones, biscuits, and jams!
LOCATION: 85 Hanna Ave #104, Toronto, ON
---
If farmhouse chic and local craft ciders are your thing, Her Father's Cider Bar + Kitchen is your place.
They serve up brunch on weekends, and they use local ingredients in their farm-to-table dishes.
Swap out your brunch mimosas with one of their 100+ ciders from across Ontario and around the world!
They also have a super cute outdoor patio (that's heated during chilly months), complete with a cool graffiti wall.
Plus, they give you cozy blankets if it's chilly out!
LOCATION: 119 Harbord St, Toronto, ON
---
This East End all-day brunch spot serves up globally-inspired dishes like their Huevos Rancheritos, Moroccan Scramble, and Braised Beef Benny.
They actually moved from their previous Queen East spot to this location on Broadview a few years ago, and their new spot offers up all the woody minimalist vibes!
LOCATION: 265 Broadview Ave, Toronto, ON
---
This adorable and vibrant spot in Leaside serves up incredible brunch dishes.
Enjoy delicious sweet or savoury options like their Eggs Bennington or their Lemon Ricotta Pancakes!
They use local ingredients like bread from Cobs and smoked salmon from De La Mer, and they only use free-run eggs!
LOCATION: 1614 Bayview Ave, Toronto, ON
---
This adorable brunch spot is co-owned by three best friends, and they serve up all kinds of delicious sweet and savoury brunch dishes!
Asian-inspired brunch dishes are what you'll typically find on the menu, as well as more western-style brunch dishes like pancakes and waffles.
You can find Sisters & Co in the Trinity Bellwoods neighbourhood!
LOCATION: 887 Dundas St W, Toronto, ON
---
You heard it here – Reyna on King serves up the best shakshuka in the entire city.
If you're craving some Mediterranean-inspired eats, definitely stop by Reyna on King for some tasty brunch.
Their weekend brunch menu includes dishes like Baklava French Toast, Short Rib Grilled Cheese, and Lamb Shank Benny.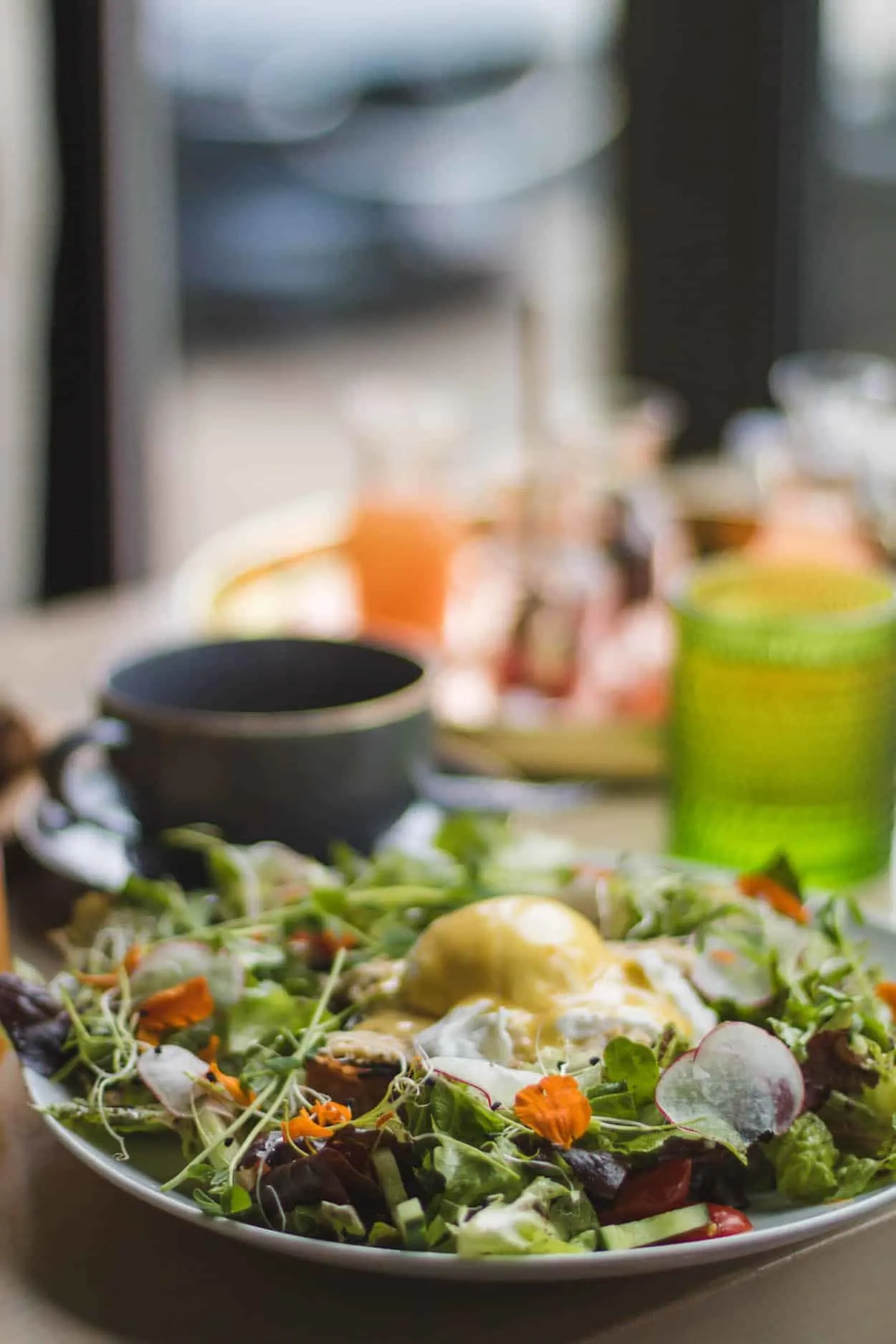 Plus, you can get an order of fries in Arabic, Greek, Spanish, or Italian-style!
Their colourful DIY mimosa bar is super Instagrammable, and you get to choose from their selection of unique fresh juice offerings.
They have the typical orange and mango juices, but they've also got flavours like lychee watermelon, lychee cactus pear, and blueberry raspberry!
The restaurant itself is also gorgeous, with tons of plants and industrial lights hanging from the ceiling.
With natural light pouring in through the windows and a ceiling filled with greenery, it's like you're stepping into a tropical paradise even in the dead of winter.
There's also a neon sign that lights up the back of the restaurant, for my fellow neon sign fanatics!
You can find Reyna on King in Corktown, located right on King East.
You can also visit their Yorkville restaurant, Bar Reyna, which serves up the exact same weekend brunch menu!
LOCATION: 354 King St E, Toronto, ON
---
This Calgary-based breakfast chain opened their very first Ontario location in Toronto's Liberty Village, and their brunch is absolutely incredible.
I love that they've got an extensive menu filled with unique takes on classic brunch dishes, like their Canadian Lobster & Shrimp Crêpe, Gnocchi Breakfast Carbonara, and Confit de Canard Poutine.
Their duck fat-fried herb potatoes are *chef's kiss*.
You can get an inside look of OEB's Toronto location in my TikTok video!
Adam and I actually visited OEB's Calgary brunch spot for the first time a couple of years ago, and their Toronto location is just as great.
LOCATION: 125 E Liberty St, Toronto, ON
---
If you're feelin' super hungry, why not go for all-you-can-eat brunch at MARKED?
It's $75 per person without bottomless bubbles and $95 per person with bottomless bubbles, and it's definitely worth the seemingly steep prices.
There's quite a variety of classic brunch dishes like the Manchego Biscuit Benedict alongside unique South American dishes like Ceviche!
The portions are also quite large for small plates, and Adam and I were both full after trying only 9 out of the 19 dishes!
I'd definitely come with a group so you can make the most out of your visit and try everything on the menu.
Our top fave dishes were definitely the French Toast, Salmon Tostada, and Pork Belly Bacon!
They're only open for dinner during the week, but you can enjoy their all-inclusive brunch on weekends from 11 AM to 3:30 PM.
Even the interior of the massive restaurant is absolutely stunning, and you'll be in heaven if you're a sucker for pretty bathrooms.
You can find MARKED right by the Scotiabank Theatre.
I've also got a TikTok video all about our dining experience if you want to see more!
LOCATION: 132 John St, Toronto, ON
---
Best brunch places in Toronto:
Old School
Mildred's Temple Kitchen
Her Father's Cider Bar + Kitchen
Lady Marmalade
Sophie's
Sisters & Co Restaurant
Reyna on King
OEB Breakfast Co.
MARKED Restaurant
These were some of the best brunch places to eat at in Toronto!
Have you eaten at any of these local brunch spots? What are your favourite brunch places in Toronto? Let me know on Twitter or Instagram!
More restaurants in Toronto
If you're looking for more of the best Toronto restaurants to visit, you might enjoy these posts:
Be sure to keep up with me on Instagram, TikTok, Twitter, Facebook, and Pinterest if you aren't already!
Feel free to subscribe to my weekly newsletter to get my blog posts delivered straight to your inbox.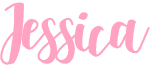 ---
Like this post? Pin it for later!