Searching for the best all-you-can-eat restaurants in Toronto to visit?
Probably my favourite thing about going to AYCE spots is the variety of dishes you can enjoy.
I remember going to AYCE sushi in high school with my friends and stuffing our faces until we had tummy aches, and that ain't something my late twenties self can handle anymore.
When I go to AYCE spots now, I just like to try a variety of dishes and eat until I'm full (but not stuffed!)
Usually, it's still more worth it than ordering a bunch of dishes to share at a regular a la carte restaurant.
Whether you're craving tacos or dim sum, here are some of the best all-you-can-eat restaurants to check out in Toronto!
Be sure to also follow me on Instagram and TikTok – I share a lot more content on those platforms that don't make it to the blog!
More Toronto restaurants
If you're looking for more of the best Toronto restaurants, you might enjoy these posts:
---
Best all-you-can-eat restaurants in Toronto
---
Satisfy your taco cravings with all-you-can-eat tacos at La Chingada.
They offer up AYCE tacos every Thursday for $29 per person, and you can choose from 12 different taco options on the menu.
And just because they offer AYCE, doesn't mean their food isn't great – their tacos are amaze, and they've even got gluten-free and vegan options on the menu.
They make their own corn tortilla shells using corn imported straight from Mexico, so it's as authentic as it gets.
If you're looking to enjoy a drink, they've got over 80 tequilas and mezcals to choose from.
They also offer up happy hour and other daily specials throughout the week!
LOCATION: 1242 Dundas St W, Toronto, ON
---
This colourful bar is known for their extensive selection of sliders and cheap drinks, and they also offer all-you-can-eat cheeseburgers and tater tots on Wednesday evenings.
Their Cheeseburgers feature a patty, onion, pickles, and mustard, and their Veggie Cheeseburgers feature a Beyond Meat patty, onion, pickles, and mustard.
Best of all? It's only $16.99 for AYCE, and you just have to buy a drink (which can just be pop).
LOCATION: 127 Strachan Ave, Toronto, ON
---
Filipino street food eats are what you'll find at Kanto by Tita Flips, with dishes like Palabok, Lumpia Shanghai, and Turon.
They have all-you-can-eat Filipino brunch on Sundays, which is buffet-style and features items like Ube Pancakes, Lumpia, and Lechon.
It's $28 per person, and you can book your reservation on their website.
The AYCE brunch buffet is only available at their Junction restaurant, which is super cute with brick and wood details and hanging industrial lights!
They've also got a market-style shipping container storefront near Kensington Market.
LOCATION: 2986 Dundas St W, Toronto, ON
---
As far as Asian buffets go, Dragon Pearl is one of the best in Toronto.
They have so many different options to choose from, and the food is actually amazing!
From peking duck wraps, to crab legs, to sushi, they've got all kinds of delicious Asian dishes at the buffet.
Lunch is $25.99 per person on weekdays and $28.99 per person on weekends, and dinner ranges from $41.99 to $46.99 per person depending on the day.
LOCATION: 865 York Mills Rd #2, North York, ON
---
If you're in the mood for both dim sum and sushi, August 8 is the perfect place to visit.
They're located in Toronto's Chinatown neighbourhood, and they offer all-you-can-eat dim sum and sushi.
The dim sum menu features classic favourites like Steamed Pork Shiu Mai and Chicken Feet with Black Bean Sauce, while the sushi menu includes fun options like torched sushi and sushi tacos.
They're actually originally from Hamilton, and they also have several locations in the western part of the GTA!
LOCATION: 331 Spadina Ave, Toronto, ON
---
If you're craving some delicious all-you-can-eat sushi in Toronto, KAKA is the perfect place to satisfy your cravings.
Located near Bay & Gerrard, this AYCE spot serves up a wide variety of classic and fusion sushi rolls, as well as my fave: aburi oshi sushi!
Aburi oshi sushi is torched and pressed sushi, and it's not something you'll typically see at AYCE sushi spots in Toronto.
The quality of their fish is consistently good, which is what makes or breaks AYCE sushi spots!
You'll also find plenty of other delicious sushi options and Japanese izakaya-inspired dishes, including everything from donburi, to skewers, to maki rolls.
Of course, dessert is always the best part of AYCE, and my fave dessert item here is the matcha crème brûlée.
And if you happen to be in Markham, be sure to check out KAKA's location inside the First Markham Place plaza.
LOCATION: 655 Bay St #5, Toronto, ON
---
You've probably had Korean BBQ, but have you had Japanese BBQ before?
Gyubee is an all-you-can-eat Japanese barbecue spot with several locations across the GTA.
From Miso Pork Belly to Sake Steamed Clam, they've got all kinds of delicious dishes you can grill up!
You can find them in the Annex, by Yonge & Dundas, and in Scarborough.
LOCATION: Various locations
---
Enjoy all-you-can-eat Japanese hot pot at Daimaru Sukiyaki, which is a concept by the same owners behind Gyubee!
Japanese hot pot is also known as shabu shabu, which is a family-style way of eating that involves cooking raw ingredients in a shared boiling hot pot.
Definitely go for their signature Sukiyaki Soup broth, which is a lot lighter and less oily than typical hot pot broths.
You'll also find some other delicious broth options, like their Spicy Soup and Kelp Soup broths.
The menu is a little more limited compared to other AYCE hot pot spots in Toronto, but they've still got plenty of delicious options!
The interior of the restaurant is also gorgeous, with private dining booths surrounded by bamboo details.
Daimaru is actually located up in Scarborough, but it's so worth the trek from downtown.
LOCATION: 390 Silver Star Blvd Unit 117, Scarborough, ON
---
If you're craving some authentic Chinese hot pot, you'll definitely want to visit Haidilao.
Haidilao is the largest hotpot chain in China, with almost 1,400 locations worldwide!
You can choose up to 4 broths for your hot pot, with options like Mala Spicy & Vegetable Oil, Laksa, and Mushroom.
They also have a DIY sauce bar, where you can make your ultimate hot pot dipping sauce.
You order everything via iPad, and everything comes out on robots, which is super fun!
You can find them downtown near the Eaton Centre, and they've also got locations in Markham and Scarborough.
LOCATION: Various locations
---
Enjoy all-you-can-eat brunch and mimosas at MARKED in the Financial District.
It's $75 per person without bottomless bubbles and $95 per person with bottomless bubbles, and it's definitely worth the seemingly steep prices.
There's quite a variety of classic brunch dishes like the Manchego Biscuit Benedict alongside unique South American dishes like Ceviche!
The portions are also quite large for small plates, and Adam and I were both full after trying only 9 out of the 19 dishes.
I'd definitely come with a group so you can make the most out of your visit and try everything on the menu.
Our top fave dishes were definitely the French Toast, Salmon Tostada, and Pork Belly Bacon!
They're only open for dinner during the week, but you can enjoy their all-inclusive brunch on weekends from 11 AM to 3:30 PM.
Even the interior of the massive restaurant is absolutely stunning, and you'll be in heaven if you're a sucker for pretty bathrooms.
You can find MARKED right by the Scotiabank Theatre.
I've also got a TikTok video all about our dining experience if you want to see more!
LOCATION: 132 John St, Toronto, ON
---
Best all-you-can-eat restaurants in Toronto:
La Chingada
Pennies
Kanto By Tita Flips
Dragon Pearl
August 8
KAKA All You Can Eat
Gyubee Japanese Grill
Daimaru Sukiyaki
Haidilao Hot Pot
MARKED Restaurant
These were some of the best all-you-can-eat restaurants in Toronto, whether you're looking for AYCE tacos, burgers, or sushi!
Have you been to any of these AYCE restaurants in Toronto? What are some other great all-you-can-eat spots in the city? Let me know on Twitter or Instagram!
Be sure to keep up with me on Instagram, TikTok, Twitter, Facebook, and Pinterest if you aren't already!
Feel free to subscribe to my weekly newsletter to get my blog posts delivered straight to your inbox.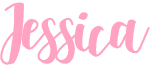 ---
Like this post? Pin it for later!