Searching for the best restaurants in the Annex to eat at?
The Annex is one of the coolest neighbourhoods in Toronto, and there are plenty of awesome restaurants from all kinds of diverse cuisines.
Whether you're looking for cheap eats or authentic tacos, you'll definitely find some great restaurants in the Annex.
Here are some of the best restaurants and food spots to visit in Toronto's Annex!
Be sure to also follow me on Instagram and TikTok – I share a lot more content on those platforms that don't make it to the blog!
More Toronto restaurants
If you're looking for even more Toronto restaurants, you might enjoy these posts:
---
Best restaurants in the Annex
---
El Furniture Warehouse is the Warehouse group's OG location, known for their affordable eats at just $5.95 to $7.95 a plate.
You can also find them on Queen Street (both their Queen St. Warehouse and The Dime locations) and by Yonge & Dundas.
You pretty much always have to wait in long lines to get a table at any of the Warehouse restaurants, but with the sizeable portions and delicious food, it's worth the wait.
The drinks are a little more on the pricier side (which balances out the cheap eats), but their cocktails are really good!
LOCATION: 410 Bloor St. West, Toronto, ON
---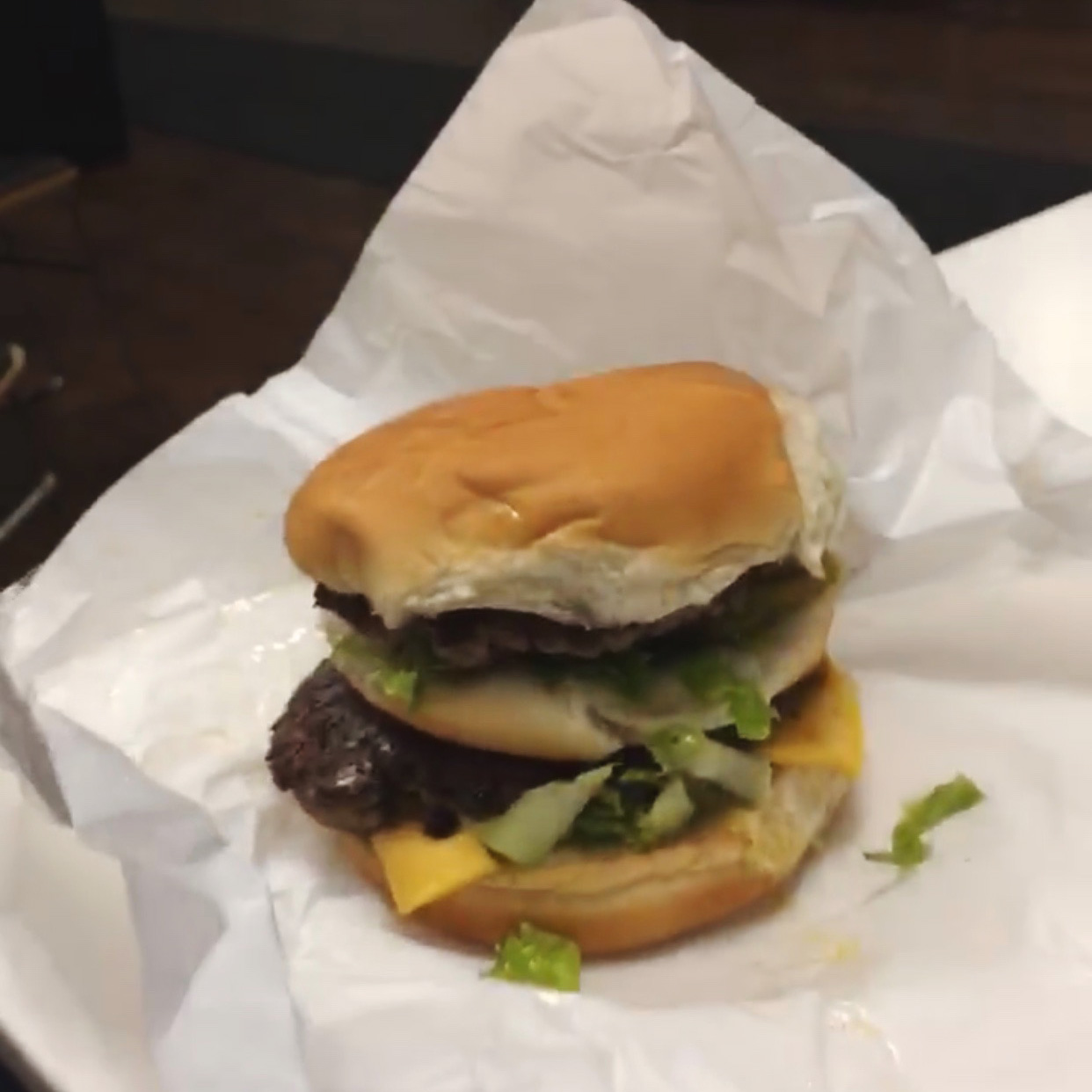 Skip McDonald's and pay a visit to Burger's Priest instead for some delish and juicy burgers.
They make their patties fresh every morning using grass-fed Canadian ground beef, and they're absolutely amazing.
If you're craving hot dogs instead, their hot dogs are all-beef and Kosher-friendly!
They've got tons of locations across Ontario, including in Vaughan.
LOCATION: 406 Bloor St. West, Toronto, ON
---
Fresh is one of my favourite vegan restaurants in Toronto, especially because their food doesn't taste vegan, if you know what I mean.
Their burgers are absolutely amazing, as well as their onion rings.
While I love them for their vegan comfort foods, they've also got healthy food options like bowls and salads.
They've got a bunch of locations across Toronto, including on Queen West and by St. Lawrence Market!
LOCATION: 326 Bloor St. West, Toronto, ON
---
Lamb korma roti is the best thing ever and I would eat it everyday of my life if I could.
Roti Cuisine of India is located at Spadina and Dupont, close to the University of Toronto.
I don't have any photos because roti isn't a very attractive dish, but take my word for it being absolutely delicious.
Since the roti is so huge and filling, I also eat it for at least two meals!
Indian Roti House and Butter Chicken Roti are two other great Indian restaurants in Toronto that serve roti!
LOCATION: 308 Dupont St, Toronto, ON
---
Kibo Sushi is a fave sushi spot of many Torontonians not only because of all their convenient locations, but because of their affordable yet delicious sushi rolls.
They've got plenty of different sushi and sashimi combos or a la carte rolls, alongside cooked dishes like Gyoza and Chicken Karaage.
My go-to order is the Spicy Maki Trio combo, which comes with 6 pieces each of spicy California, spicy salmon, and spicy tuna rolls – they make some of the best spicy rolls out there!
I also love any of their aburi (torched) sushi rolls – they're absolutely amaze.
You can order for pick up through Ritual, one of my fave Toronto food apps, and you can get $10 off your first order using my code!
LOCATION: 549 Bloor St W, Toronto, ON
---
Pho 88 is one of the best pho restaurants in Toronto.
From vermicelli bowls to pho bowls, they've got all the classic Vietnamese dishes.
They even have other Asian dishes like To Yum Soup, Shanghai Noodles, and Pad Thai.
Definitely grab their Avocado Milkshake if you're feeling thirsty – it's literally the best milkshake ever.
They have one location in the Annex and two locations in North York!
LOCATION: 594 Bloor St. West, Toronto ON
---
Ever been to a Japanese izakaya before?
They basically serve up tapas-style bar eats alongside cocktails and drinks, and Kinka Izakaya does not disappoint.
Literally everything I've ever had at Kinka has been amazing, and I've been coming here for almost a decade.
You absolutely need to try their Karaage (deep fried chicken), Takoyaki (octopus balls), and any of their bibimbap bowls.
If you're interested in seeing more of Kinka's menu, I've got a blog post all about my Kinka Izakaya review.
LOCATION: 559 Bloor St. West, Toronto, ON
---
MIMI is an upscale Chinese restaurant in Toronto near Davenport & Avenue, by the same people behind the Sunny's Chinese popup kitchen.
Everything on the menu is meant to be shared, and all the dishes are inspired by the diverse regions of China.
They even specify what region each dish is inspired by on the menu!
From their Mapo Tofu Beef to their House Char Siu, they put their own spin on classic Chinese dishes.
They even have a fantastic cocktail menu made with Asian ingredients, alongside a wine list meant to be paired with the dishes!
LOCATION: 265 Davenport Rd, Toronto, ON
---
Mi Taco Taqueria's Bloor Street location in the Annex is absolutely adorable, and they have some of the best tacos in Toronto.
I always get the Taco Plato, which includes two tacos of your choice, rice, and beans.
They even have vegan taco options if you're looking for that!
LOCATION: 521 Bloor St. West, Toronto, ON
---
Playa Cabana is one of the best Mexican restaurants in Toronto, and they're run by the Mas Playas restaurant group, which also has a few other Mexican restaurants in the city.
They've got an extensive taco and burrito menu, as well as other dishes like Tostadas and Enchiladas.
Their cocktails are mostly tequila and mezcal-focused, and they're amaze – definitely a great spot for drinks in Toronto.
LOCATION: 111 Dupont St, Toronto, ON
---
Her Father's Cider Bar + Kitchen is such a cool spot in the Annex that deserves way more recognition.
They serve farm-to-table dishes using local ingredients, and everything they make is just so incredibly delicious – I adore their Crispy Brussels Sprouts.
Be sure to grab a cider tasting flight while you're here – they've got over 100 different ciders from Ontario and around the world!
The restaurant interior itself is rustic chic (and hella Instagrammable), and there's a cool graffiti wall on the patio that makes for some Instagram-worthy shots.
They even give you a lil' blanket for the patio on chillier days, and it's heated during the colder months.
LOCATION: 119 Harbord St, Toronto, ON
---
Best restaurants in the Annex:
El Furniture Warehouse
The Burger's Priest
Fresh Restaurants
Roti Cuisine of India
Kibo Sushi House
Pho 88
Kinka Izakaya
MIMI Chinese
Mi Taco Taqueria
Playa Cabana
These were some of the best restaurants in Toronto's Annex neighbourhood!
What are your favourite restaurants in the Annex? Let me know on Twitter or Instagram!
Be sure to keep up with me on Instagram, TikTok, Twitter, Facebook, and Pinterest if you aren't already!
Feel free to subscribe to my weekly newsletter to get my blog posts delivered straight to your inbox.

---
Like this post? Pin it for later!