Searching for the best restaurants at Yonge-Dundas Square to eat at?
Yonge & Dundas is a bustling intersection in the heart of downtown Toronto, sorta like the Canadian version of Times Square.
You'll find all kinds of shops, restaurants, and entertainment here, including the iconic Eaton Centre!
There are plenty of fantastic places to eat in the Yonge-Dundas neighbourhood, including everything from casual spots to upscale restaurants.
Here are some of the best restaurants to visit near Yonge-Dundas Square, whether you're hungry from a day of shopping at the Eaton Centre or spending all day studying at Toronto Metropolitan University!
Be sure to also follow me on Instagram and TikTok – I share a lot more content on those platforms that don't make it to the blog!
---
Best restaurants at Yonge-Dundas Square
---
Tonkatsu is one of my absolute fave dishes, and Katsuya serves some of the best katsu in Toronto.
If you haven't had tonkatsu before, it's a breaded and deep fried pork cutlet, and it is absolutely delish.
It may seem like a simple dish, but there's just something so comforting about it.
Katsuya has all the katsu you could ever dream of, and you can choose from their different signature sauces to top it off.
My fave is the Curry Katsu, and I'd highly recommend getting a katsu stuffed with cheese!
Their downtown location is just an 8 minute walk away from Yonge & Dundas, and they've also got locations in Markham, North York, and Scarborough.
LOCATION: 66 Gerrard St E, Toronto, ON
---
Moon Palace serves up upscale Cantonese cuisine, seafood dishes, and dim sum, and they're located just a 3 minute walk from Yonge & Dundas.
Enjoy seafood-focused dim sum dishes like Lobster Meat Rice Noodle Rolls, Lobster Congee, or XO Sauce Scallop & Shrimp Dumplings.
Or, order classics like Pork Spare Ribs in Garlic and Black Bean Sauce, Baby Octopus in Curry Sauce, or Deep Fried Squid Tentacles!
They source their seafood directly from the East Coast for the freshest quality.
LOCATION: 40 Dundas St W, Toronto, ON
---
Hot pot is the perfect way to warm up on a cold day, especially if it's spicy. 🌶
You can find Haidilao just a 2 minute walk from Yonge & Dundas, and it's one the best hot pot restaurants in Toronto!
You can choose up to 4 broths for your hot pot, with options like Mala Spicy & Vegetable Oil, Laksa, and Mushroom.
They also have a DIY sauce bar, where you can make your ultimate hot pot dipping sauce!
You order everything via iPad, and everything comes out on robots, which is super fun.
They've also got locations in Markham and Scarborough.
Fun fact: Haidilao is the largest hotpot chain in China, with almost 1,400 locations worldwide!
LOCATION: 237 Yonge St, Toronto, ON
---
If you love noodles, you absolutely need to try Chinese hand-pulled noodles – the texture and chewiness of fresh noodles is just on another level.
Mogouyan serves up delicious noodle dishes alongside amazing cocktails and appetizers, and all of their noodles are hand-pulled on-site.
You can choose from several different noodle shapes, from thin and flat to flat round and thick noodles!
The Braised Beef Noodle Soup is a great option if you're craving a hot noodle soup, and the Dan Dan Noodles and Noodles with Minced Beef Paste are both amazing dry noodle options.
Their dry noodles do come with a side of perfectly-spiced broth though, perfect for sipping alongside your noodles!
The noodle dishes are definitely enough for a meal, but the appetizers are so worth ordering.
We love the Lamb Skewers and Garlic Seashell Scallops – both are amazing!
Mogouyan also has a variety of house-made drinks and cocktails to satisfy your thirst.
The Non-Caffeinated Mango Refreshment is our go-to, and the MGY Mango Martini (which includes Chinese liquor) is great if you're feelin' a drink!
They originally opened in Mogouyan, a district of Lanzhou, over 40 years ago, and Lanzhou is actually a city famous for its beef noodle soups!
You can find them just a 5 minute walk away from Yonge-Dundas Square by Dundas & Bay, and they've also got locations in Yorkville and at Yonge & Gerrard.
You can watch my TikTok video to get an inside look of Mogouyan and all their delicious eats!
LOCATION: 124 Dundas St W, Toronto, ON
---
Once a humble 8-seat ramen shop in Tokyo, Konjiki is now a world-renowned, Michelin-checked restaurant with several locations across Toronto.
In fact, Toronto was their very first international destination!
I love that they add a Canadian twist to their ramen dishes using locally-sourced ingredients like truffle and porcini mushrooms.
They make their noodles fresh using a Japanese-imported machine, and their soup base is made with a blend of clam, chicken, and pork!
You can find their downtown location near Bay & Dundas, and they've also got locations in North York, at Yorkdale Mall, and in Markham.
LOCATION: 41 Elm St, Toronto, ON
---
This neighbourhood pub serves up from-scratch British classics with a modern twist, and you can find them right by Yonge & Dundas.
Enjoy unique fusion eats like their Kedgeree Scotch Egg & Pineapple Chutney or their Butternut Squash & Coconut Curry Pie with House Greens.
Of course, they've also got an extensive beer and wine list for you to enjoy with your meal!
They also do a Sunday Roast for brunch every Sunday, which includes roast beef with Yorkshire pudding and all the trimmings.
Dine inside their cozy restaurant, or enjoy the front terrace or rooftop patio on a nice summer day!
LOCATION: 35 Elm St, Toronto, ON
---
When I walked into Kinka's Church Street restaurant for the first time almost a decade ago, I didn't realize I was about to discover one of my all-time favourite restaurants in the city.
And if you've never been to a Japanese izakaya before, prepare to be amazed.
They basically serve up tapas-style bar eats alongside cocktails and drinks, and literally everything on the menu at Kinka Izakaya does not disappoint.
They change up the menu every so often, but they've kept a lot of my faves that I've ordered dozens of times!
You absolutely need to try their Salmon Natto Tartare, Oyster Kakimayo, Karaage, and Kinoko Cheese Bibimbap.
If you're interested in seeing more of Kinka's menu, I've got a blog post all about my Kinka Izakaya review.
Kinka actually has a few locations across Toronto, and my faves are definitely the original spot on Church and their giant resto in the Annex.
They even now have two locations in Japan, which is really cool!
You can find their Church location just an 8 minute walk away from Yonge & Dundas.
LOCATION: 398 Church St, Toronto, ON
---
This decades-old, family-run Toronto institution is actually the oldest Toronto restaurant that's been in continuous operation at the same location!
They serve up European-inspired eats like Ratatouille and Cacio Pepe alongside Canadian comfort foods like their Burger and Chicken Pot Pie.
You can also enjoy their brunch menu on weekends, with dishes like their Shakshuka, Buttermilk Pancakes, and Croque Madame.
They grow fresh produce and produce their own honey on their own organic farm, and they deal directly with suppliers to get the highest quality ingredients!
The building was built as a home back in the early 1800s, and it was turned into the Senator in 1948 after changing hands a few times.
You'll see a lot of the original fixtures from back then in the restaurant, which is really cool!
LOCATION: 249 Victoria St, Toronto, ON
---
Elevated Italian cuisine is what you'll find at this upscale spot attached to the Eaton Centre.
You can't go wrong with their Linguine di Mare if you're a seafood lover, and their Pan-Seared Lasagna is amaze as well.
They've also got some delicious pizza options, which can be made with a gluten-free crust.
They've got a super nice outdoor patio during the summer months as well!
LOCATION: 220 Yonge St, Toronto, ON
---
Khazana is a modern Indian fine dining restaurant by Chef Sanjeev Kapoor, one of the most successful chefs in India.
You'll find all kinds of innovative and elevated Indian-inspired dishes like their Dahi Vada Taco, Masala Truffle Fries, and Truffle Chicken Tikka!
Go for their 3-course tasting menu that includes all their signature dishes, which you can enjoy for lunch or dinner, and either vegetarian or non-vegetarian.
Wine and whiskey pairings are also available, and they've also got vegetarian, vegan, or non-vegetarian platters that are perfect for sharing.
They're located right across from the Eaton Centre, and they also have two other locations in Brampton and Milton!
LOCATION: 261 Yonge St, Toronto, ON
---
This long-standing steakhouse has been serving up charcoal-grilled steaks since 1959.
Choose from a variety of cuts of steak including Top Sirloin or Filet Mignon (which you can have bacon-wrapped), or enjoy a Rack of Lamb or BBQ Back Ribs instead.
They also boast a stunning Canadian art and photography collection and a wine cellar offering over 30,000 bottles from around the world!
LOCATION: 7 Elm St, Toronto, ON
---
If you're in the mood for a ~fancy meal~, hit up Richmond Station, one of Toronto's best restaurants.
This iconic fine dining restaurant serves up amazing Canadian-inspired dishes, and they're just a 7 minute walk away from Yonge-Dundas Square.
They offer a $120 tasting menu that changes up bi-weekly, and it features dishes made using local and seasonal ingredients!
Beverage pairings are also available for an additional $75 per person.
They can also accommodate vegetarian, vegan, and gluten-free dietary restrictions with their Chef's Menu.
One of the most interesting things about Richmond Station is that all their menu prices include cost of service, so tipping is discouraged!
LOCATION: 1 Richmond St W, Toronto, ON
---
Best restaurants at Yonge-Dundas Square:
Katsuya
Moon Palace Cantonese Cuisine
Haidilao Hot Pot
Mogouyan Hand Pulled Noodle
Konjiki Ramen
The Queen & Beaver Public House
Kinka Izakaya
The Senator
Trattoria Mercatto
Khazana
Barberian's Steak House
Richmond Station
These were some of the best restaurants to eat at in the Yonge-Dundas Square neighbourhood!
Have you eaten at any of these Yonge-Dundas Square restaurants? What are some other great food spots near Yonge & Dundas? Let me know on Twitter or Instagram!
Be sure to keep up with me on Instagram, TikTok, Twitter, Facebook, and Pinterest if you aren't already!
Feel free to subscribe to my weekly newsletter to get my blog posts delivered straight to your inbox.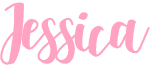 ---
Like this post? Pin it for later!