Searching for the best Japanese restaurants in Toronto to eat at?
Japanese cuisine is much more than just sushi, and there are plenty of incredible restaurants in Toronto for authentic Japanese eats.
Whether you're in the mood for sushi, ramen, or izakaya eats, here are some of the best Japanese restaurants to visit in Toronto!
Be sure to also follow me on Instagram and TikTok – I share a lot more content on those platforms that don't make it to the blog!
More Toronto restaurants
Looking for more of the best Toronto restaurants to visit? You might enjoy these posts:
---
Best Japanese restaurants in Toronto
---
Tonkatsu is a breaded and deep fried pork cutlet, and it is absolutely delish.
Katsuya has all the katsu you could ever dream of, and you can choose from their different signature sauces to top it off.
My fave is the Curry Katsu, and I'd highly recommend getting a katsu stuffed with cheese (you can thank me later).
They have a bunch of locations across the GTA, including downtown, North York, and Scarborough!
LOCATION: 66 Gerrard St E, Toronto, ON
---
You've probably had Korean BBQ, but have you had Japanese BBQ?
Gyubee is an all-you-can-eat Japanese barbecue spot with several locations across the GTA.
From Miso Pork Belly to Sake Steamed Clam, they've got all kinds of delicious dishes you can grill up!
You can find them on Bloor or Dundas, and they've also got locations in Markham, Scarborough, and Mississauga.
LOCATION: Various locations
---
This casual and modern Japanese-inspired steakhouse on Queen Street is heaven on earth for beef lovers.
Indulge in juicy and flavourful steaks sourced from Prince Edward Island, or wagyu imported from Australia.
They've also got a variety of Japanese comfort foods including Karaage Don, Niku Jyaga, and Omurice.
It's the perfect spot if you're in the mood for steak, but don't feel like going somewhere super fancy!
LOCATION: 254 Queen St W, Toronto, ON
---
Ramen Isshin serves up some of the best authentic Japanese ramen in Toronto, and their location on College is their OG spot.
They've got all the classic Japanese comfort food apps like Chicken Karaage and Deep Fried Pork Gyoza, alongside an extensive list of different ramen options (including vegetarian options).
Choose between red miso, shio, or shoyu ramen!
They've even got a few vegetarian ramen bowls with egg-free noodle options.
You can find them in Little Italy or on Queen West, and they've also got a location in Vaughan by Vaughan Mills!
LOCATION: Various locations
---
If you've never been to a Japanese izakaya before, prepare to be amazed.
They basically serve up tapas-style bar eats alongside cocktails and drinks, and Kinka Izakaya does not disappoint.
Literally everything I've ever had at Kinka has been amazing, and I've been coming here since they opened in Toronto almost a decade ago.
You absolutely need to try their Salmon Natto Tartare, Oyster Kakimayo, Karaage, and Kinoko Cheese Bibimbap.
If you're interested in seeing more of Kinka's menu, I've got a blog post all about my Kinka Izakaya review.
My fave Kinka locations are definitely the original spot on Church and their giant resto in the Annex!
LOCATION: Various locations
---
Zakkushi's specialty is their charcoal grill skewers, which they grill over Japanese charcoal.
Try their assorted Premium Set or Zakkushi Set, which each come with 5 different skewers you can try!
Otherwise, you can order from a wide selection of seasoned skewers including US Wagyu Beef, Chicken Liver, and Cheese Mochi Maki.
Aside from skewers, they also serve up other delicious izakaya tapas including Beef Tataki, Ebimayo, and Karaage.
They have two locations in Toronto on Carlton and Queen West, as well as two locations in Vancouver!
LOCATION: Various locations
---
Minami is actually a sister restaurant to the popular sushi restaurant Miku, and I'm personally more of a fan of Minami.
They've got everything from oshi sushi to their own signature sushi rolls, and it's all amaze.
Oshi sushi is pressed sushi in the shape of a rectangle, and it is oh so dang good.
They also have entree options, including their Charred Octopus Wasabi Niçoise and Charcoal Aburi Chicken and Foie Gras.
If you're in the mood for a prix fixe menu, they offer a 4-course tasting menu for $125, which can be paired with wine and sake for $40.
They've also got an extensive sake list, as well as their own craft cocktails!
LOCATION: 225 King St W, Toronto, ON
---
If you're craving a unique dinner experience, you've definitely got to visit Jumi – it's Toronto's very first gozen bar!
Gozen is a traditional Japanese meal set featuring a main dish, rice, soup, tsukudani (pickles), and multiple side dishes, all served together beautifully on a tray.
It's also known as the "Emperor's Meal", because it was historically served to high class emperors and nobles of the Japanese empire!
Every single detail of every dish is artfully crafted by the chefs right in front of you, so it's a very cool and intimate experience.
The menu also changes up seasonally, and even the plating is on-theme – I loved that there were winter elements like ice and snowflakes!
The first course on the winter 2022 menu featured a whole variety of unique dishes, including lobster broth miso soup, king crab marinated with hokkaido uni and crab miso, and monkfish liver with roasted almonds.
The next courses were hot pot, a sushi boat, and dessert – definitely arrive hungry, because it's a very filling meal!
You have to book a reservation in advance with a limited number of counter seats available, and the time slots are either 5:30 or 7:30 PM from Thursday to Monday.
They also offer a lunch menu during the week (with plenty of sushi options) and a late night bar menu on weekends!
You can find Jumi Gozen Bar in North York, located near Fairview Mall.
If you want to see more of all the delicious offerings at Jumi, you can watch my TikTok video!
LOCATION: 56 Forest Manor Rd Unit 3, North York, ON
---
Best Japanese restaurants in Toronto:
Katsuya
Gyubee Japanese Grill
Holy Cow Japanese Steakhouse
Ramen Isshin
Kinka Izakaya
Zakkushi
Minami
Jumi Gozen Bar
These were some of the best Japanese restaurants to eat at in Toronto!
Have you visited any of these Japanese restaurants in Toronto? What are some of your favourite Japanese spots in the city? Let me know on Twitter or Instagram!
More Toronto restaurants
Looking for more of the best Toronto restaurants to visit? You might enjoy these posts:
Be sure to keep up with me on Instagram, TikTok, Twitter, Facebook, and Pinterest if you aren't already!
Feel free to subscribe to my weekly newsletter to get my blog posts delivered straight to your inbox.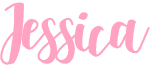 ---
Like this post? Pin it for later!