Looking for the best restaurants in Markham to check out?
Although I grew up in Richmond Hill, I actually spent a lot of time in Markham.
A lot of my friends lived in Markham, and the food scene was a lot better than Richmond Hill's at the time, around a decade ago!
Nowadays, there's great food all over the GTA (even in Richmond Hill), and today I'll be sharing some of my fave places to eat in Markham.
You'll find plenty of incredible Asian food and more in Markham, especially Chinese food.
Here are some of the best restaurants to eat at in Markham, Ontario!
And if you're searching for restaurants in specific areas, check out my blog posts on the best restaurants in First Markham Place, Main Street Unionville, or Downtown Markham!
Be sure to also follow me on Instagram and TikTok – I share a lot more content on those platforms that don't make it to the blog!
More things to do in Markham
If you're looking for more fun things to do in Markham, you might enjoy these posts:
---
Best restaurants in Markham
---
Alchemy serves up incredible and unique takes on classic brunch dishes.
Whether you're in the mood for a braised beef shank eggs benedict or duck confit with waffles, they've got something delicious for everyone.
The restaurant is teeny-tiny and you have to order and pay at the counter before sitting down, so come early for a seat!
It's definitely worth waiting in line for, though – the food is absolutely incredible.
You can take an inside look of Alchemy Coffee in my TikTok video!
They've also now got a location in Richmond Hill by Leslie & 16th.
LOCATION: 4361 Hwy 7, Unionville, ON
---
NextDoor is actually a sister restaurant to Smash, and they serve up modern Canadian dishes with a twist.
Their burgers are super delicious, but pretty much everything they have on the menu is amazing.
They have an epic brunch tower for either 2 or 4 people if you're looking to go all out with brunch!
They're located in the adorable Main Street Unionville neighbourhood, and they even have their own parking lot.
LOCATION: 139 Main St Unionville, Unionville, ON
---
Inspire is a fantastic restaurant in Markham serving up Asian fusion dishes, and you can find them in Main Street Unionville.
From their Shiitake Udon Carbonara to their Torched Salmon Rice Bowl, they've got a fantastic selection of dishes.
Their decor is very eclectic and fun as well!
LOCATION: 144 Main St N #1, Markham, ON
If you're looking for authentic Korean food in Markham, you'll need to visit Owl of Minerva.
Owl is a Korean restaurant chain based in Toronto that's been around for around two decades now, and they have a few locations across the GTA!
Their Kamjatang (pork bone soup) and Kalbi (BBQ short ribs) are my faves to order, but everything on their menu is amazing.
You can visit their Markham location at First Markham Place.
LOCATION: First Markham Place, 3229 Hwy 7 #7b, Markham, ON
---
Enjoy the Tonkotsu ramen of your dreams at Sansotei, an awesome ramen chain based out of Toronto.
Their dishes are inspired by traditional ramen from across Japan, and they even source some ingredients directly from Japan!
If you can handle spicy dishes, you should definitely grab the Spicy Tantan Ramen Noodles, which are amaze.
They've also got a pretty unique Tomato Ramen, which I've only seen before in Oahu!
They've got a bunch of locations across the GTA, including locations in North York and Richmond Hill (watch my TikTok video here!)
LOCATION: 3987 Hwy 7 #4, Markham, ON
---
Got a craving for some Japanese tonkatsu?
If you don't know what tonkatsu is, it's basically breaded and deep fried pork cutlet.
Katsuya has all the katsu you need, and you can choose from their different signature sauces.
My fave is the Curry Katsu, but any katsu will satisfy your tastebuds.
I'd also recommend getting a katsu stuffed with cheese – you can thank me later.
LOCATION: 3229 Hwy 7, Markham, ON
---
Chat Bar is an izakaya-style Chinese spot known for their chuan'r (AKA Chinese skewers), and you can find them on Main Street Unionville.
It's the perfect spot to grab savoury skewers and beer, and they're even open late.
They have all kinds of delicious meat and veggie skewer options (try their lamb skewers), plus other Chinese comfort food options.
If you're a seafood lover, you'll definitely want to try their Charcoal Grilled Scallop.
They're topped with a delicious garlicky sauce, which you can slurp alongside the noodles!
You can find Chat Bar in Markham, Scarborough, North York, and downtown.
LOCATION: 187 Main St, Unionville, ON
---
Classic Japanese dishes and premium sushi are what you'll find at Hibiki, located right on Highway 7 by Main Street Unionville.
They serve up some of the freshest sashimi in Markham, with options like Toro (tuna belly) and Uni (sea urchin).
They've also got delicious cooked dishes like Yakionigiri (grilled rice balls), Black Cod Misozuke (grilled black cod), and Seared Foie Gras & Scallop!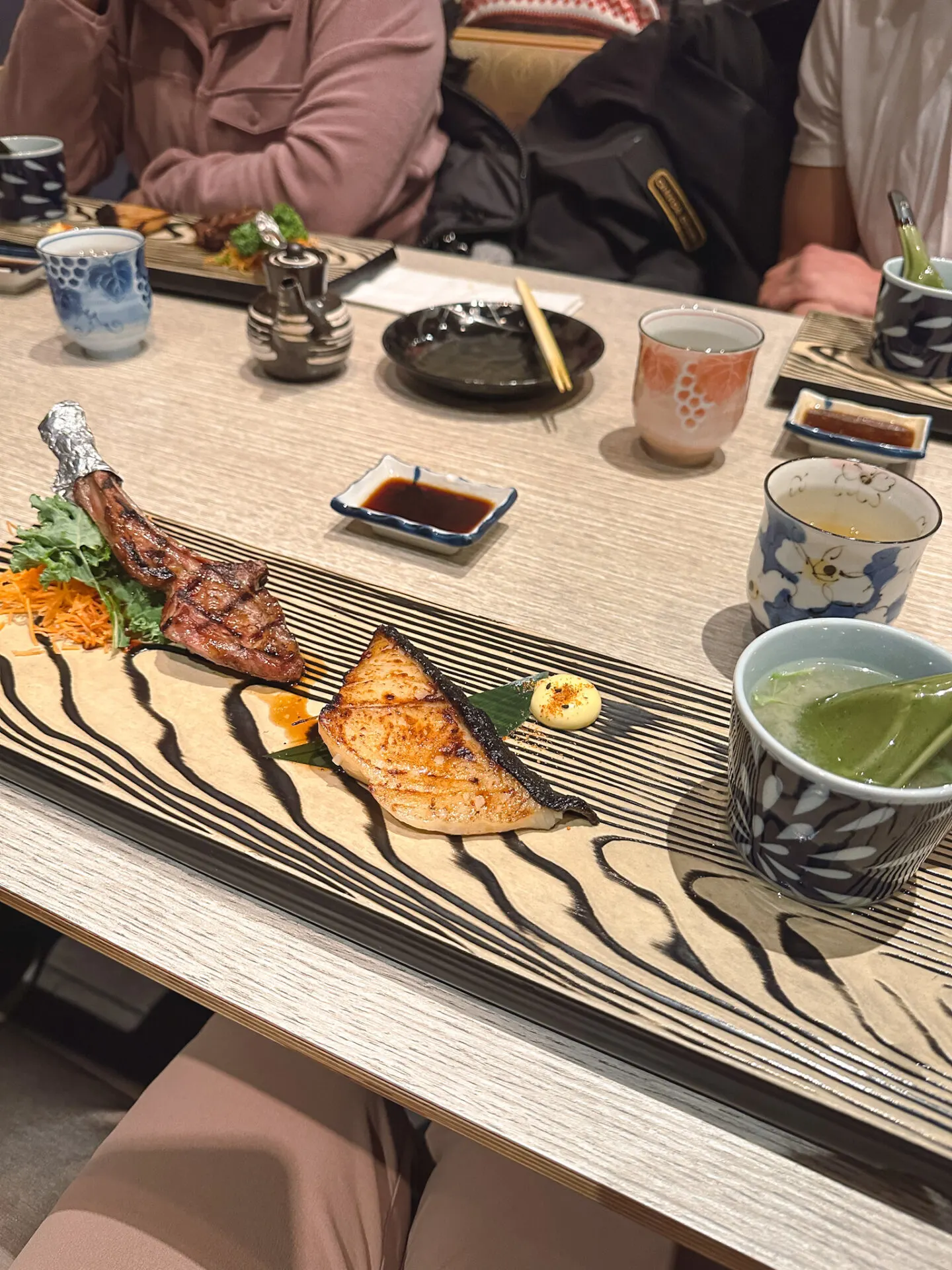 If you're a fan of tasting menus, they offer set menus during holidays like Valentine's Day and Christmas, perfect for sampling a bunch of different Japanese dishes (and sushi!)
My family and I visited for my dad's birthday and tried the Christmas set menu, and the sushi was definitely our favourite part of the entire meal.
The interior of the restaurant is also lovely, with plenty of booth seating!
If you're familiar with restaurants in Richmond Hill and Markham, you might remember their sister restaurant Inatei, which sadly shut down years ago!
Hibiki is actually located right next door to Platform Espresso Bar, which is an adorable coffee shop in Markham that also serves great brunch.
LOCATION: 4450 Hwy 7, Unionville, ON
---
This late-night Korean bar in Markham serves up unique dishes you won't find at other Korean restaurants in the GTA.
They put their own modern twist on Korean street food faves, like their Baked Pollock Roe Omelette, Kiwi Scallop Ceviche, and Crab Jjambbong.
They also serve up soju and makgeolli!
They're only open 8:30 PM to 2 AM from Tuesday to Sunday, so it's definitely more of a late-night spot to visit with friends!
You can find them in Thornhill near Yonge & Clark.
LOCATION: 5 Glen Cameron Rd Unit 7, Markham, ON
---
Originally a seafood restaurant and sports bar, Good Catch now also serves up Hong Kong-style fare at their spot in Downtown Markham.
We especially love their Pineapple Bun with Satay Beef & Egg and Curry Beef Brisket with Udon – any dish with their satay beef or curry is amaze.
Their double cheese baked dishes are amazing as well – you can choose between either rice or spaghetti for them!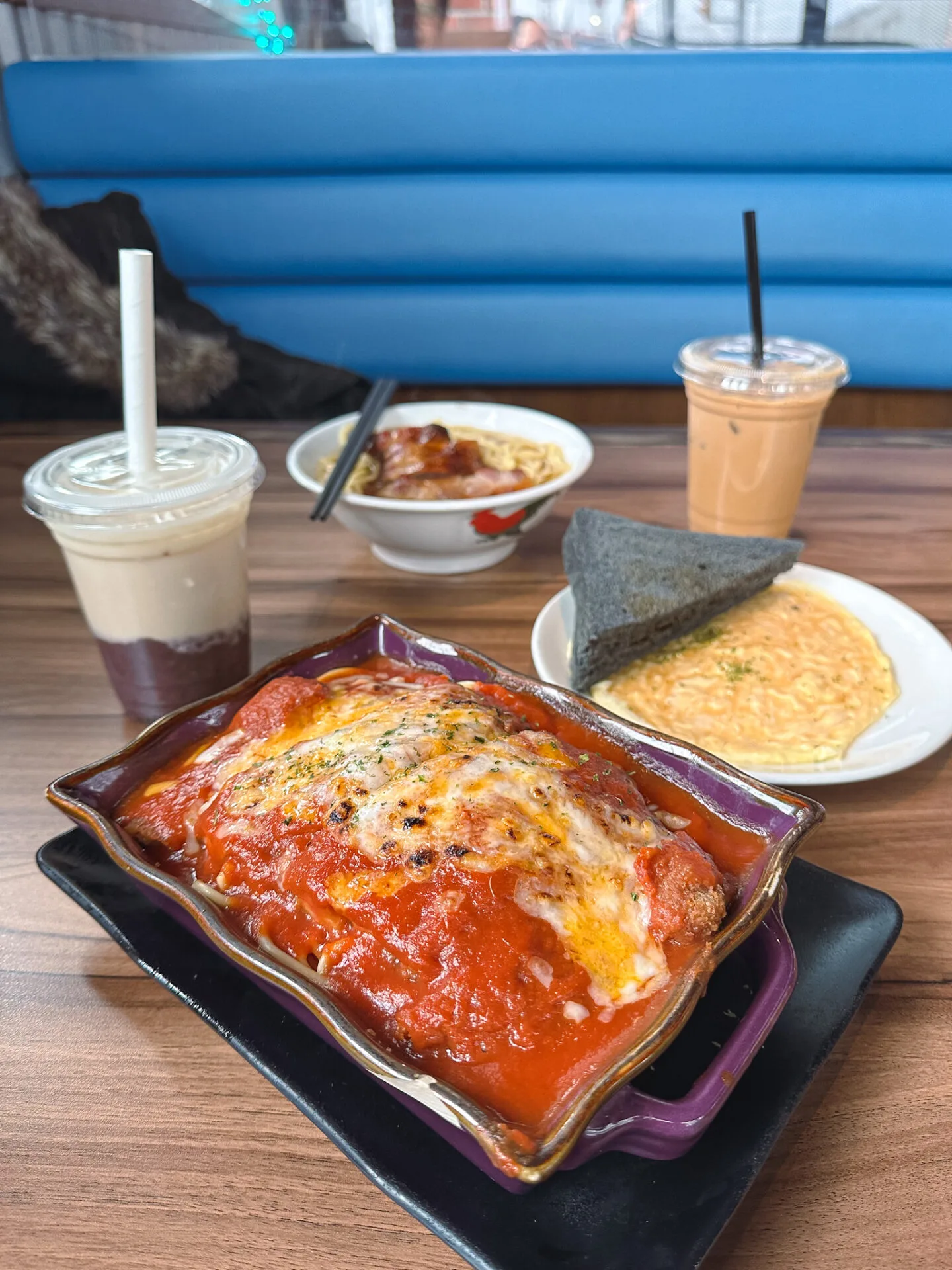 You'll also find unique dishes you won't find at any other HK cafés, like their Sakura Shrimp and Chicken Fried Rice or their Prawn and Truffle Scrambled Eggs on Rice.
They've also got unique brunch dishes, like their Crab Cake Benedict and Charcoal Toast with Milo Condensed Milk.
Most of their HK dishes come with a combo drink, and we love their Hong Kong-style Milk Tea, which you can have iced or hot!
If you're craving western-style seafood dishes instead, you can grab dishes like lobster rolls and local craft beer.
The Shrimp Toast is pretty good (though doesn't have much shrimp), and it comes with either potato salad or fries.
The restaurant is divided between the sports bar and HK café, but you can order from either menu on either side of the restaurant!
I love how both sides of the restaurant have totally different vibes – the sports bar is more bright and open, while the HK café side is more cozy and intimate.
We prefer the café side during the day (bright and cozy) and the sports bar side at night (colourful lights and moody vibes)!
There's a lot to do in Downtown Markham, so be sure to explore the neighbourhood after filling up your belly!
LOCATION: 179 Enterprise Blvd #109, Unionville, ON
---
If you're a fan of oysters, you absolutely need to visit Diana's Oyster Bar & Grill in Markham.
While I'm not crazy about the cooked dishes, the fresh seafood is completely worth coming here for.
My fave oysters are Raspberry Point, French Kiss, Kusshi, and Malpeque!
LOCATION: 7501 Woodbine Ave, Markham, ON
---
This contemporary Japanese bistro in Thornhill serves up inventive shareables and super fresh raw dishes.
From their Hamachi & Kimchi to their Uni Toast, you'll literally be in food heaven.
You'll definitely also want to try their luxurious 24K Roll – it features hamachi, scallop, salmon, toro, ikura, uni, caviar, and 24K gold!
The presentation of their dishes is incredibly stunning, but the portions are kinda small!
It's also a fantastic date night spot – the interior of the restaurant is super sleek, modern, and romantic.
LOCATION: 5 Glen Cameron Rd Unit 23A, Markham, ON
---
If you're in the mood for a prix fixe menu, you can find Frilu just north of Azabu!
Frilu was the only restaurant outside of Toronto to earn a Michelin Star on the 2022 Toronto Michelin Guide, which is amazing!
Their $260 contemporary Canadian tasting menu features Asian influences and focuses on quality and seasonal ingredients.
The coolest thing about this spot? They source ingredients from their own farm for a true farm-to-table experience!
Frilu is located in on the Markham side of Thornhill (east is part of Markham and west is part of Vaughan).
It's definitely a place to take someone if you're looking to impress them!
LOCATION: 7713 Yonge St, Thornhill, ON
---
Best restaurants in Markham:
Alchemy Coffee
NextDoor Restaurant
Inspire Restaurant
The Owl of Minerva
Sansotei Ramen
Katsuya
Chat Bar
Hibiki Japanese Cuisine
FEEL90
Good Catch Bar & Café
Diana's Oyster Bar & Grill
Azabu
Frilu
Markham is known for their amazing Asian food scene, but there are a lot of delicious eats from all kinds of cultures.
Hopefully you found at least one new restaurant in Markham on this list that you'll want to check out now!
Have you been to any of these Markham food spots? What are some of the best restaurants in Markham in your opinion? Let me know on Twitter or Instagram!
More things to do in Markham
If you're looking for more fun things to do in Markham, you might enjoy these posts:
Be sure to keep up with me on Instagram, TikTok, Twitter, Facebook, and Pinterest if you aren't already!
Feel free to subscribe to my weekly newsletter to get my blog posts delivered straight to your inbox.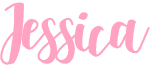 ---
Like this post? Pin it for later!