Searching for fun and cute date ideas in Markham to go on?
Whether you're planning a first date or looking for something to do with your significant other, there are plenty of awesome date ideas you can go on in Markham.
Here are some of the best and cutest date ideas to go on in Markham!
Be sure to also follow me on Instagram and TikTok – I share a lot more content on those platforms that don't make it to the blog!
More things to do in Markham
If you're looking for more fun things to do in Markham, you might enjoy these posts:
---
Cute date ideas in Markham
---
Play board games at Omescape
If y'all are competitive, spending an afternoon playing board games at Omescape is the perfect Markham date idea.
Omescape is a full-on game hub, and you can play escape rooms (only for 3+ players though), board games, or chase tag.
The board game pass is $12.50 plus tax per person, which gives you access to almost 300 board games and video games for the entire day.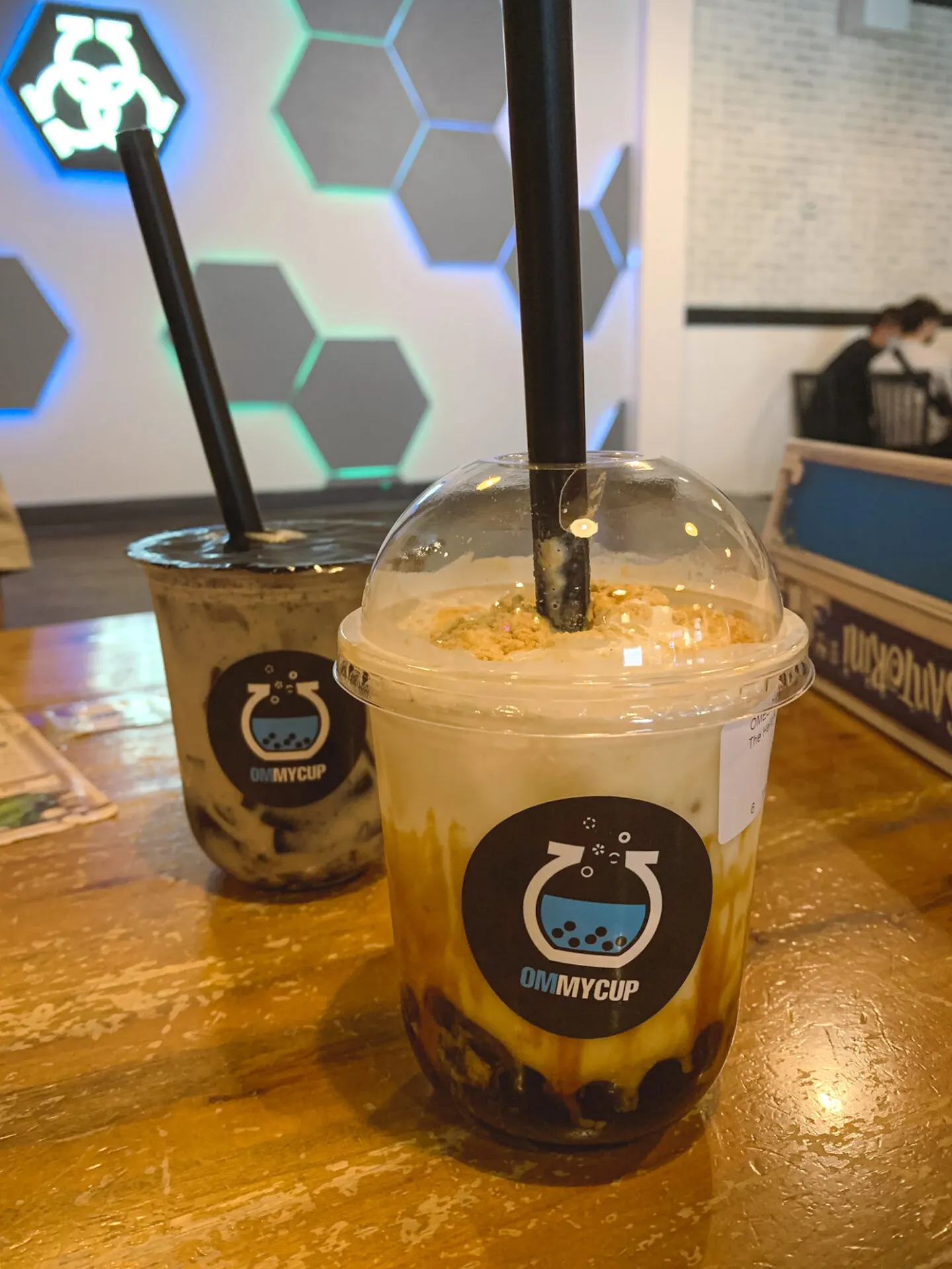 The board game pass also includes a drink at their in-store bubble tea shop, OmMyCup, which is a pretty sweet deal!
Adam got the Black Royal Flush, which was sesame milk tea with grass jelly, and I got the Hello Kitty, which was a brown sugar oat milk tea.
Both were delicious, but the Black Royal Flush was our favourite between the two!
They don't really have food here, but Omescape is located right beside Diana's Seafood, which has buck-a-shuck oysters with the purchase of a drink from Sundays through Thursdays!
LOCATION: 7501 Woodbine Ave #7, Markham, ON
---
If your significant other is all about the cute things, they'll absolutely adore Claw and Kitty.
It's a fun spot at First Markham Place filled with claw machine games, and you buy tokens to play the games.
You can win all sorts of cute stuffed animals and plushies, including popular characters like Pikachu and Hello Kitty!
You can trade in your plushie winnings for higher point prizes, and you can even buy the plushies outright if you really want them!
You'll likely be spending quite a bit on tokens, so the First Markham Place food court is the perfect spot to grab an affordable bite to eat afterwards.
LOCATION: 3215 Hwy 7 Unit G3, Markham, ON
---
Do an escape room at Trapped
Escape rooms are so much fun to do, and Trapped is one of the best spots in Markham to do them!
They have several different escape rooms, though the only one that allows just 2 people is the Death Note one, which is perfect for my fellow anime fans.
Adam and I did the Death Note escape room here many years ago, and we definitely wouldn't have been able to complete it if he hadn't watched the show before – it helps to have seen the anime!
My sister and I also did a creepy one where they had "dead" bodies (just mannequins), but I don't think they have it anymore.
They've actually grown to have locations across Canada, which is pretty cool!
LOCATION: 3137 Hwy 7, Markham, ON
---
Do a VR escape room at VR Escapism
Adam and I decided to book an escape room at VR Escapism on a whim one day, and it was so much fun.
They have several different VR escape rooms and real life escape rooms to choose from, and they also have board games.
We did the Dragon Tower escape room, and it was such a cool experience solving the puzzles ~in another world~.
The time limit for this room was 45 minutes, and we managed to complete it in 43 minutes!
How it works is that you get your own room, and each player gets their own headset and set of controllers.
Everything in the game is done through your controllers, including picking things up and doing stuff with those things!
The VR escape rooms are $35 per person, and the real life escape rooms are $28 per person.
LOCATION: 7500 Woodbine Ave Unit 108, Markham, ON
---
Go indoor rock climbing at Hub Climbing
If you and your S/O are up for something a little more adventurous, indoor rock climbing is an exciting activity you can do for a date.
They offer bouldering and roped climbing for both newbies and experienced climbers at their 20,000 square foot space.
A regular day pass is $25 per person, and it includes in and out privileges!
You'll also have to rent a harness and climbing shoes if you don't have your own for an additional $10.49 per person.
LOCATION: 165 McIntosh Dr, Markham, ON
---
If you're up for something even more adventurous, you and your partner can take an epic joy ride at Joyride 150, an indoor bike park in Markham.
You can rent a bike and safety gear from them (helmets are required), or bring your own.
Day passes are $30.97 per person, and evening passes are $22.17 per person.
The full rental package (bike, helmet, elbow and knee pads) is an additional $30.09 per person!
If you love cycling, you should definitely rent a Toronto Bike Share and ride on the best trails in downtown Toronto!
LOCATION: 150 Bullock Dr #1, Markham, ON
---
The Varley Art Gallery is located right in Main Street Unionville, the cutest neighbourhood in all of Markham.
It's a gallery named after one of the Group of Seven artists, Frederick Varley.
The gallery space is actually larger than it looks from the outside of the building, and they've got some cool exhibitions and works in their permanent collection.
It's the perfect spot to snap some cute photos for the 'Gram!
Admission to the gallery is free, but they do accept donations!
After you've explored the gallery, stroll through the historic neighbourhood and hit up Boréal Gâteau & Creamery for desserts or The Alley for bubble tea.
Toogood Pond Park is also a lovely walking trail nearby that's perfect for a date stroll!
LOCATION: 216 Main St Unionville, Unionville, ON
---
If the gallery isn't enough to fill your art cup, you might want to try your hand at painting at Paintlounge in Markham.
They offer drop-in painting, where you can freestyle paint with your choice of canvas size and unlimited acrylic paints and supplies.
The cost is between $34 to $87, depending on which canvas size you choose!
They're located right on Main Street, which is where the City of Markham originated way back when!
Afterwards, hit up Slice of Fire nearby for some of the best pizza in Markham.
LOCATION: 118 Main St N, Markham, ON
---
We actually discovered MUKA at their booth at Night it Up!, and they offer soap and candle making classes at their studio.
They make really beautiful and intricate food-themed soaps and candles, including foods like bubble tea, cake, and cheese!
And yep, you can make all of these cool creations yourselves with their Korean-style cold process soap and scented candle making classes.
The workshops range from $68 to $108 per class, and you can find their studio in the Langham Square plaza!
You can peep out the prices for all the workshops in the photo above!
LOCATION: 8339 Kennedy Rd, Unit 2652, Markham, ON
---
Have a spa day at Go Place
Go Place is the perfect spot in Markham for some relaxation.
It's a super chic wellness spa with all kinds of different themed specialty rooms, including a volcanic rock room, ice room, and jade room.
Entrance is $63.95 per person, and you can get massages and skin treatments for additional fees.
There's also a bath house, gym, and Japanese restaurant inside the spa!
They're located at First Markham Place where the Cineplex used to be, with over 68,000 square feet of space.
Dine inside their in-house restaurant or hit up one of the many restaurants at First Markham Place!
LOCATION: 3275 Hwy 7 Unit 2, Markham, ON
---
Cute date ideas in Markham:
Play board games at Omescape
Play claw machine games at Claw and Kitty
Do an escape room at Trapped
Do a VR escape room at VR Escapism
Go indoor rock climbing at Hub Climbing
BMX riding at Joyride 150
Admire art at the Varley Art Gallery
Get artsy at Paintlounge
Do a soap making class at MUKA Soap & Creations
Have a spa day at Go Place
These were some of the best and cutest date ideas in Markham to go on!
If you're in the mood to just wander around, you can also explore the Downtown Markham neighbourhood to shop and eat.
Will you be trying out any of these Markham date ideas? What are some other fun date ideas to do in Markham? Let me know on Twitter or Instagram!
More things to do in Markham
If you're looking for more fun things to do in Markham, you might enjoy these posts:
Be sure to keep up with me on Instagram, TikTok, Twitter, Facebook, and Pinterest if you aren't already!
Feel free to subscribe to my weekly newsletter to get my blog posts delivered straight to your inbox.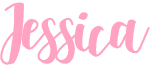 ---
Like this post? Pin it for later!