Looking for the best and most scenic bike trails and paths to cycle along in Toronto?
I remember the good ol' middle school days, riding my bike around the neighbourhood and knocking on my friends' doors to see if they could hang out (pre-cellphone days).
As an adult, I haven't really cared for bike riding – walking, taking public transit, and driving have always been my preferred methods of transport.
I've biked in Montreal and Vancouver in recent years, but those were just once-a-year type of experiences if ya know what I mean.
But alas, in the middle of a global pandemic, I've discovered an enjoyment for voluntary physical exercise and exploring the city on two wheels.
Bike Share has made it super easy to get around Toronto with docking stations all across the city, and they're continually adding more.
Here are some of the best bike trails and paths in Toronto to ride along, whether you're looking for scenic views or good cardio!
I've only included trails that have safe biking paths, so you won't have to bike on actual roads (but you will have to cross some).
Be sure to also follow me on Instagram and TikTok – I share a lot more content on those platforms that don't make it to the blog!
More things to do in Toronto
If you're looking for more fun things to do in Toronto, you might enjoy these posts:
---
1. High Park
High Park is a beautiful place to explore on bike, but the uphill roads ain't no joke.
There are both bike trails and roads at High Park, so you will have to bike alongside cars at some points.
Avoid visiting during peak hours if you don't feel comfortable cycling alongside vehicles!
Also watch out for pedestrians if you do visit during busy hours.
The bike ride from Harbourfront is around a half hour, and you can stay on the Waterfront Trail until you cross the road over to High Park.
Length from High Park Zoo to High Park Nature Centre: 6 min (1.2 km)
---
2. Humber Bay Park
I had no idea there was a whole park around the Humber Bay Arch Bridge until we rode our bikes there.
I'd seen the bridge on Instagram and while passing in ride-shares plenty of times, but I never actually paid it a visit.
You can access the Humber Bay Arch Bridge via the Waterfront Trail, or start your bike ride there.
The whole park is a lovely little area to ride around, with both an east side of the park and a west side.
Length from Humber Bay Arch Bridge to Humber Bay Dog Park: 8 min (2.9 km)
---
3. Waterfront Trail
The Waterfront Trail actually extends from Etobicoke through Scarborough, but you can start and stop pretty much anywhere your heart desires.
If you're looking to stick to biking in downtown Toronto, ride from Trillium Park to Cherry Beach or vice versa!
Trillium Park is a gorg newer park right by Ontario Place, and you can stop along the Toronto Music Garden, HTO Park, Harbourfront, and Sugar Beach on your way to Cherry Beach.
I've also got a blog post all about things to do at the Harbourfront if you're looking to spend some time exploring there.
If you're looking for places to eat in the area, I've also got a blog post all about the best Harbourfront restaurants!
Length from Trillium Park to Cherry Beach: 23 min (7.1 km)
---
4. Toronto Islands
Get off the ferry at Ward's Island and bike over to Hanlan's Point Beach, while stopping wherever tickles your fancy.
You won't be able to rent a Bike Share to bring onto the Toronto Islands, but you can bring your own bike or rent one on the island.
If you're renting on the island, the bike rental place is at Centre Island, and you can take the ferry there instead of Ward's.
It's definitely worth renting a tandem bike or quadricycle lol.
If you're looking for more fun things to do at the islands, I've got a blog post all about how to spend a day at the Toronto Islands!
Length from Ward's Island to Hanlan's Point Beach: 12 min (4 km)
---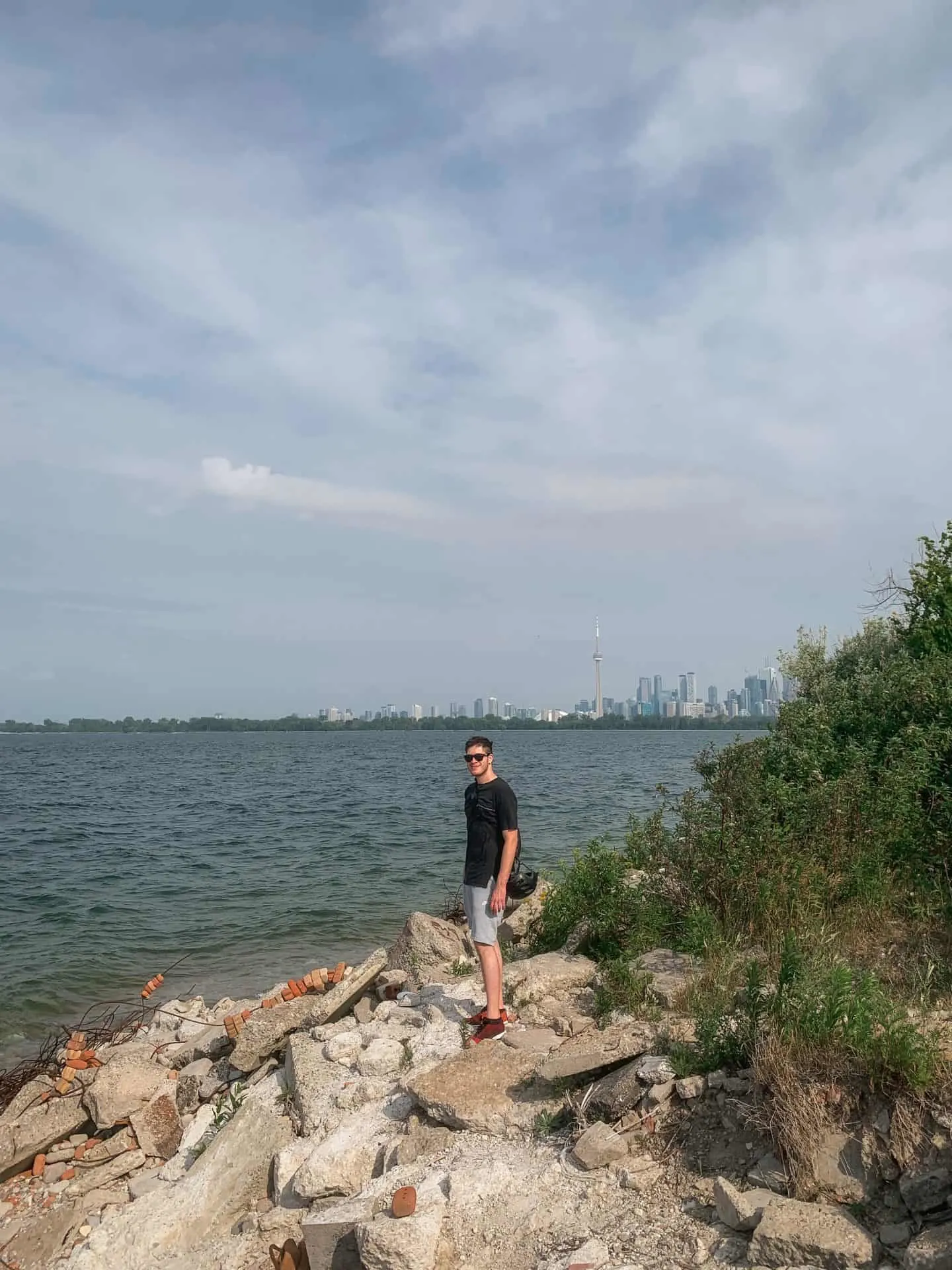 5. Tommy Thompson Park
Tommy Thompson Park, also known as the Leslie Street Spit, used to be a dumping ground for the city.
It's now a lovely green park, filled with 300 different species of birds and plenty of space for walking or biking.
It's actually right next to Cherry Beach, so you can head over to the trail as another stop!
There's a lighthouse (unfortunately defaced by vandals) and some cool views of the Toronto skyline at the end of the trail, which is about an hour by foot or 15 minutes by bike.
While there's a Bike Share rack at the beginning of the trail, it'll be difficult for you to do the roundtrip within 30 minutes, so I'd recommend bringing your own bike (or pay the $4 fine for going over an extra 30 minutes).
Parking at the lot is also free, which is nice!
Length from Tommy Thompson Park to Toronto Harbour Lighthouse: 15 min (5.1 km)
---
6. The Beaches
Head over to the Beaches and set up shop at Ashbridge's Bay, Kew Beach, Woodbine Beach, or Balmy Beach.
Woodbine is the nicest beach, but it's by far the most popular.
If you're starting from the Harbourfront neighbourhood, it's around a half hour bike ride to the Beaches.
Otherwise, you can just rent a Bike Share and take a short ride alongside the boardwalk.
Length from Ashbridge's Bay to Balmy Beach: 7 min (2.5 km)
---
7. Don Valley Brick Works Park
Walk or bike along the 40 acres of greenery at the Don Valley Brick Works Park.
Start at the Evergreen Brick Works, take in the CN Tower views at the Don Valley Brick Works Park Lookout, then loop back around.
If you're visiting on a Saturday, stop by the farmer's market at Evergreen Brick Works to shop local produce and goods!
If you're coming from downtown, be prepared for a lot of uphill riding on the Lower Don River Trail – which may take longer than 30 minutes if you're riding a Bike Share rental.
Length from Evergreen Brick Works to Don Valley Brick Works Park Lookout: 5 min (750 m)
---
Best bike paths & trails in Toronto:
High Park
Humber Bay Park
Waterfront Trail
Toronto Islands
Tommy Thompson Park
The Beaches
Don Valley Brick Works Park
Biking is a quick and fun way to explore the city, especially when you're on the nicer biking trails and paths in Toronto!
Even if you're not much of a cardio person, it gets better after a few long bike rides – take it from your fellow unfit couch dweller lol.
If you're interested in seeing all of Toronto's bike trails and paths, there's a full map on the City of Toronto's website.
More things to do in Toronto
If you're looking for more fun things to do in Toronto, you might enjoy these posts:
Have you ridden on any of these bike trails in Toronto? What are the best Toronto bike paths in your opinion? Let me know on Twitter or Instagram!
Be sure to keep up with me on Instagram, TikTok, Twitter, Facebook, and Pinterest if you aren't already!
Feel free to subscribe to my weekly newsletter to get my blog posts delivered straight to your inbox.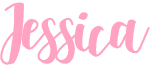 ---
Like this post? Pin it for later!
---