Looking to rent a Bike Share in Toronto?
Biking is one of our favourite things to do in Toronto during the summer, and since I don't have my own bike, I always rent Bike Share bikes.
They're pretty affordable, and they're super easy to rent, which is why I love them so much!
I'd also recommend carrying your own bike helmet for safety reasons – both Adam and I always wear ours.
I received mine as a gift, but Adam has this bike helmet from Amazon that he loves.
If you're looking for specific trails to ride on, I've got a blog post all about the best bike trails in Toronto.
Here's everything you need to know about renting a Bike Share in Toronto!
Be sure to also follow me on Instagram and TikTok – I share a lot more content on those platforms that don't make it to the blog!
---
What to know about Toronto Bike Share
---
For the longest time I was calling Bike Share bikes "BIXI bikes", because that's what they're called in Montreal, and it was in Montreal that I rode a short-term bike rental for the first time.
Anyway, I'm not crazy, because apparently Bike Share was owned by BIXI bikes when it first came to Toronto, but now it's owned by the Toronto Parking Authority, AKA the people behind Green P parking.
Fun stuff to tell your friends at the dinner table!
Anyway, onto the stuff you actually came here to read about.
What bikes can you rent from Toronto Bike Share?
Bike Share bikes are conveniently located around Toronto, and you can find actual station locations on the PBSC app.
There are two types of bikes you can rent from Toronto Bike Share: the standard bikes and the e-bikes.
Standard bikes
Since the standard Bike Share bikes are so bulky and worn out, they are a little more difficult and less powerful than other bikes.
They do the job though, especially if you're biking short distances through the city!
If you plan on biking longer distances though, I'd recommend the e-bikes instead (unless you want to get a leg workout in).
E-bikes
The Bike Share electric bikes are actually newer, and they are so good for longer distances (or for people who aren't fit, like moi lol).
They have pedal assist, so every time you hit the pedal, it helps to accelerate your bike without you needing to do any extra work.
It can go up to 25 km an hour and the battery has a charge of up to 70 km, which is cool!
There aren't many Bike Share e-bikes out there yet, but you can find them by looking at the map on the PBSC app.
I've only ridden the e-bikes a few times since there aren't too many of them yet, but I think they're the best thing ever.
The last time was when I rode a standard bike, huffed and puffed my way from downtown to Ontario Place, then managed to scoop up an e-bike and happily pedalled my way to High Park.
---
How does Toronto Bike Share work?
Toronto Bike Share bikes are super easy to rent, especially if you use the app.
There are almost 7,000 bikes and over 600 stations across Toronto, and since Toronto Bike Share is completely self-service, you can rent them 24/7.
You can either purchase a bike pass at a station kiosk, or purchase it through the PBSC app.
Sometimes the station kiosks don't work, and the PBSC app can be glitchy, but you can usually at least find a working kiosk at the next station.
There's a $20 per bike security deposit in case of anything, but your card won't get charged if you don't incur any overage fees.
You can ride your Bike Share for up to 30 or 45 minutes, depending on your pass or membership, so you'll have to dock and undock if you're biking at longer distances.
If a station is full, you can also punch in to get 15 additional minutes in credit to travel to a new station to dock your bike.
Renting at a station kiosk
You'll have to enter your information every time you purchase a new pass, which is kind of annoying if you rent bikes often.
If I can remember correctly, it's just your name, postal code, email, and phone number, then you have to insert your credit card.
You'll receive a 5-digit code, which you can then punch into a dock with an available bike.
Every time you dock your bike, you'll have to go to the kiosk and insert your credit card to get a new code to undock a bike!
Renting through the PBSC app
If you rent bikes through Bike Share often, you'll definitely want to rent through the PBSC app instead.
Once you register your account, it saves all of your information, so all you have to do is purchase a pass and scan the QR code of the bike you want to undock.
It's a lot faster than having to go to the station kiosks, and you just have to keep scanning QR codes every time you want to undock a bike!
Another nice thing about the app is that you can see how much time you have left of your 30 or 45 minutes before you need to dock.
We have had problems in the past with buying passes on the app and not being able to scan bike QR codes, and we always just resorted to buying passes on the kiosk and calling Bike Share for a refund later.
They can see your account records, so they'll know if you didn't use one of the passes you purchased!
---
How much does Toronto Bike Share cost?
You can do a single trip, get day or multiple-day passes, or pay for an annual membership.
A single trip costs the same amount as a TTC fare at $3.25, and it allows you to do one 30-minute trip.
I think I've only done the single trip one time to bike a couple of blocks down – I prefer to walk short distances or take the TTC if it's longer!
The 24-hour access pass is what I usually go for, and it gives you unlimited 30-minute rides for up to 24 hours for $7.
There's also a 72-hour access pass for $15, which is perfect if you're doing a trip or staycation in Toronto and want to make use of the Toronto Bike Share for 3 days!
If you plan on riding a lot, you can choose between the 30-minute or 45-minute annual memberships, which cost $99 or $115 a year.
There's also an overage fee of $4 for every 30 minutes you go over, so be sure to park your bike before the 30 minutes is up.
We actually went over a little one time when biking from downtown to Evergreen Brickworks, and we didn't get an overage fee – just thought I'd throw that out there, but don't take this as me telling you to go over without any penalties!
Pricing
Single trip: $3.25
24-hour pass: $7
72-hour pass: $15
Annual membership: $99-$115
---
What are the best Toronto Bike Share locations?
You'll find Bike Share stations across Toronto, but there are some notable locations that are worth visiting.
The waterfront has many docking stations along Queens Quay, High Park has a few docking stations, and there are a couple in the Beaches!
There's pretty much a docking station in every major park and public space, so it's super convenient and easy to get around town.
I personally prefer the Harbourfront area the most, as there are full-on bike lanes that are very safe, and you don't have to bike alongside cars.
---
Another nice thing about renting Bike Share bikes is that if you get lazy on the way back home, you can just dock your bike at any station and take the TTC instead 😉
They also offer free ride Wednesdays every so often, which they're doing right now all throughout July!
Have you rented a Toronto Bike Share before? How do you like it? Let me know on Twitter or Instagram!
Be sure to keep up with me on Instagram, TikTok, Twitter, Facebook, and Pinterest if you aren't already!
Feel free to subscribe to my weekly newsletter to get my blog posts delivered straight to your inbox.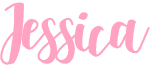 ---
Like this post? Pin it for later!
---
Like this post? Pin this for later!