Hitting up cute and Instagrammable cafés in Toronto is one of my absolute fave activities to do in the city.
Torontonians love our café hopping, so it makes sense why there are so many adorable and Instagram-worthy Toronto coffee shops in the city!
There's just something about tasting different teas and coffees, taking in the beautiful decor, and of course, shooting Instagram-worthy photos for the 'Gram.
With so many cool spots opening up all the time, there are always cute new cafés to explore in Toronto.
Here are just a few of the cutest and most Instagram-worthy Toronto coffee shops worth visiting!
Be sure to also follow me on Instagram and TikTok – I share a lot more content on those platforms that don't make it to the blog!
More Toronto restaurants
If you're looking for more of the best restaurants in Toronto, you might enjoy these posts:
---
Cute cafés in Toronto
---
Rustle & Still is a super cute Vietnamese café here in Toronto, and it's one of the best cafés in the city.
This lil' Koreatown gem features tons of plant life and light wood textures.
They offer colourful Asian-inspired lattes, such as their Matcha Pandan Latte and Purple Sweet Potato Latte.
They've even got alternative milk options – soy, almond, oat, and coconut milk.
If you're looking for a bite to eat, they've also got banh mi wrapped in aesthetically-pleasing newspaper wrapping!
You can choose between their Garlicky Shrimpo, Char Siu BBQ Pork, or Deluxe Rustle & Still (with Vietnamese hams) Banh Mi.
They also source their coffee beans directly from farmers in Vietnam, so that's pretty cool!
LOCATION: 605 Bloor St. West, Toronto, ON
---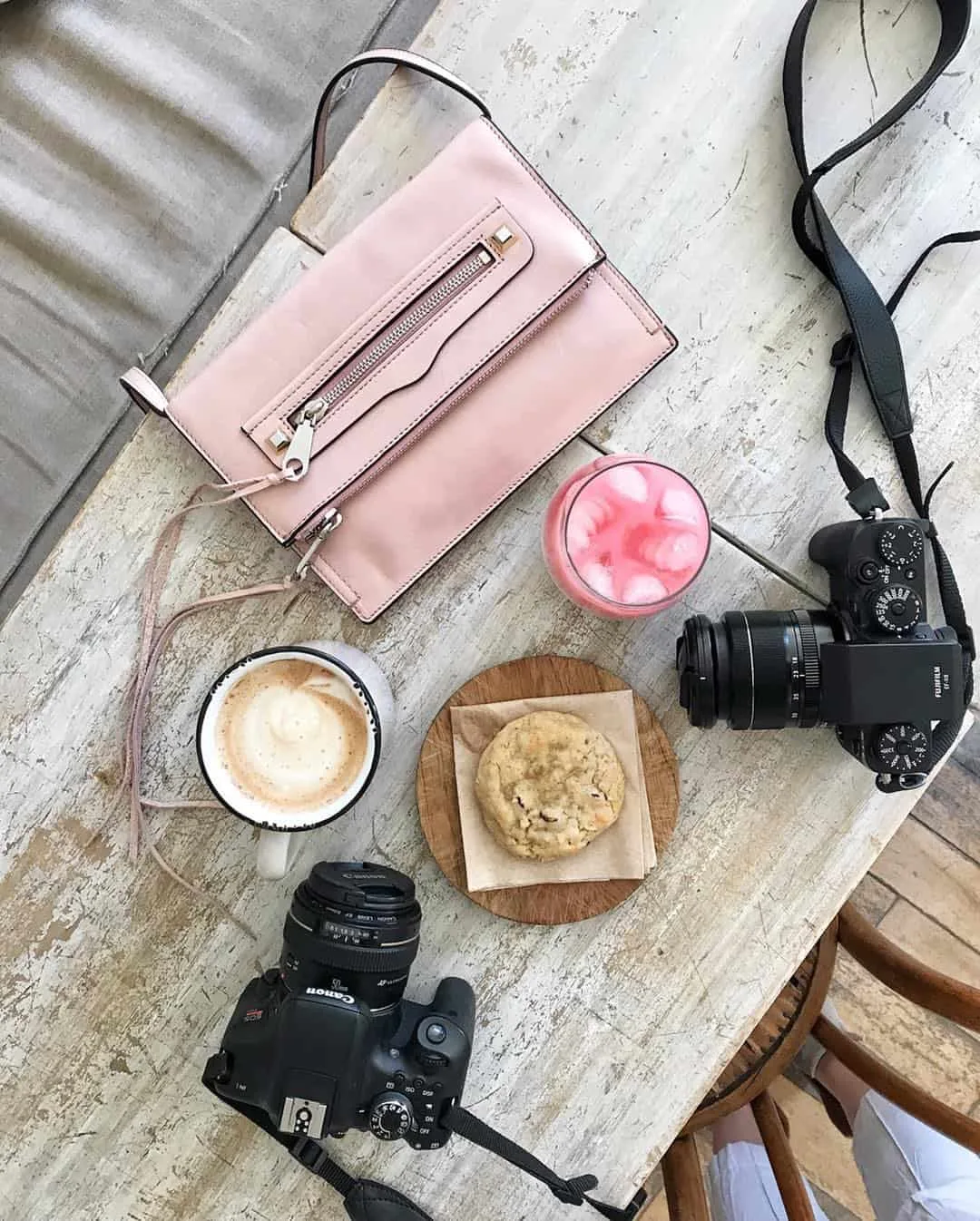 Forget Me Not is an adorable Korean-inspired café in Toronto's King West neighbourhood.
You'll find drinks like their Black Sesame Latte and Dalgona Latte (topped with Korean dalgona candy and sweet cream).
It's a dream come true for lovers of antique vibes and all things pretty, and they've even got locally-sourced goods you can shop in-store like candles and hair clips.
They use coffee beans from De Mello Palheta Coffee Roasters, a local Toronto roastery.
With its adorable vintage look, Forget Me Not is one of the cutest and most Instagrammable cafés worth visiting in Toronto.
It's a quaint little spot near King and Portland, perfect for working in or getting some reading done.
There isn't too much seating though, so don't hog the seats for too long!
If you're looking for even more Korean eats, check out my post on the best Korean restaurants in Toronto.
LOCATION: 506 Adelaide St. West, Toronto, ON
---
With a colourful and superfood-focused menu, Nutbar is definitely one of the most Instagram-worthy Toronto coffee shops.
You can find a bunch of healthy superfood bites and drinks here, such as their awesome turmeric latte!
Their Savoury Toast is definitely one of the best toasts I've ever had.
I've only been to the Summerhill location, and every corner of it is super Instagrammable.
Their other locations are in Leslieville and inside Sweat & Tonic downtown.
LOCATION: Various locations
---
The Library Specialty Coffee is a chic Aussie-style café serving up espresso-based drinks and pour-over coffees.
You can find their OG café by the Art Gallery of Ontario or hit up their newer location on Queen West!
Both cafés have gorgeous, minimalist interiors, but the AGO location is my fave – it's got rustic wood seating and concrete floors.
Go for their Aussie Cappuccino (topped with cocoa powder) or their Piccolo (a baby latte!)
They use quality milk from Sheldon Creek Dairy, as well as oat milk from Minor Figures and macadamia nut milk from Milkadamia.
You'll also find a selection of delicious pastries with Asian-inspired flavours like their macarons and choux cookies, as well as cookies from the famous Craig's Cookies.
The Library Specialty Coffee is such a beautiful and underrated coffee shop here in Toronto, and definitely worth the visit!
LOCATION: 281 Dundas St W, Toronto, ON
---
Boxcar Social operates as a coffee shop by day and bar by night, and they've got a few locations across the city.
You'll find a rotating list of coffees from top roasters around the world alongside natural wines, local craft beer, and whiskies.
They even have a small selection of bites or actual food items at each of their locations, and their avocado toast is definitely worth a try!
Boxcar Social has 4 locations in Toronto, and their Harbourfront location is definitely my favourite one – the space is ginormous, and the dark, woody interior is gorgeous!
I also love sitting on the huge patio during the summer and sippin' on iced coffee while enjoying the waterfront views.
You can find their other coffee shops in Summerhill, Little Italy, and Riverside!
LOCATION: Various locations
---
Looking for cute cafés in Toronto to satisfy your pink-loving needs?
For all you pastel and pink lovers, Dineen Outpost is your go-to Instagrammable café in the east end of Toronto.
It's super pink and super pretty, with elegant vintage details all around.
Dineen also has two locations in the Financial District downtown, but their Leslieville spot is my favourite of the three!
It tends to get really busy, so come early or expect to wait a bit for the ~Instagram-worthy~ seats by the windows to open up!
Toronto's east end is a nice little area to wander around as well after you've got your caffeine (and Instagram) fix.
LOCATION: 1042 Gerrard St. East, Toronto, ON
---
Rooster is another one of the cutest cafés in Toronto, and they've actually got three locations, each with its own unique decor.
I love their Jarvis location, which has a cool blend of vintage-inspired decor inside a modern space.
I've also got a TikTok video at their King East location if you're interested in seeing more!
LOCATION: 568 Jarvis St, Toronto, ON
---
You can find colourful lattes all around the city, but Versus Coffee still does it best.
Plus, the people who work at Versus are super nice!
The only thing is that the space is pretty small, so it gets pretty packed in here – not a great spot to bring your laptop, but great for a quick coffee catch-up with a friend!
They offer a wide range of classic espresso drinks and unique offerings, including everything from their Campfire Latte (with maple syrup and toasted marshmallows) to their Nitro Cold Brew.
They also offer up local craft beers, a seasonal wine selection, and seasonal cocktails!
They're located right by the Financial District, near Yonge & Adelaide.
During the summer months, you can also enjoy your rainbow latte on the patio out front!
LOCATION: 70 Adelaide St E, Toronto, ON
---
Came here to drink great coffee in a skull-shaped glass.
Was it worth it? Absolutely.
This quaint little coffee shop and bar features chic wood details, perfect for a rustic Instagram feed.
You can grab coffee here by day and cocktails by night.
It's in Toronto's Kensington Market neighbourhood, so you can do some vintage shopping afterwards!
LOCATION: 388 College St, Toronto, ON
---
Enjoy classic lattes and baked Italian bites at the café branch of Terroni in the Financial District.
Both the interior and exterior of the café are v Instagrammable, and they've got delicious Italian eats as well (pizza, anyone?)
The Sud Forno on Temperance (downtown) is the more café-style restaurant while the Queen Street location is a bakery.
LOCATION: 132 Yonge St, Toronto, ON
---
Find this pretty, aesthetically-pleasing coffee shop inside First Canadian Place in the Financial District.
I usually go for their white chocolate matcha (warning: they make it super hot), and all their pastries are delicious!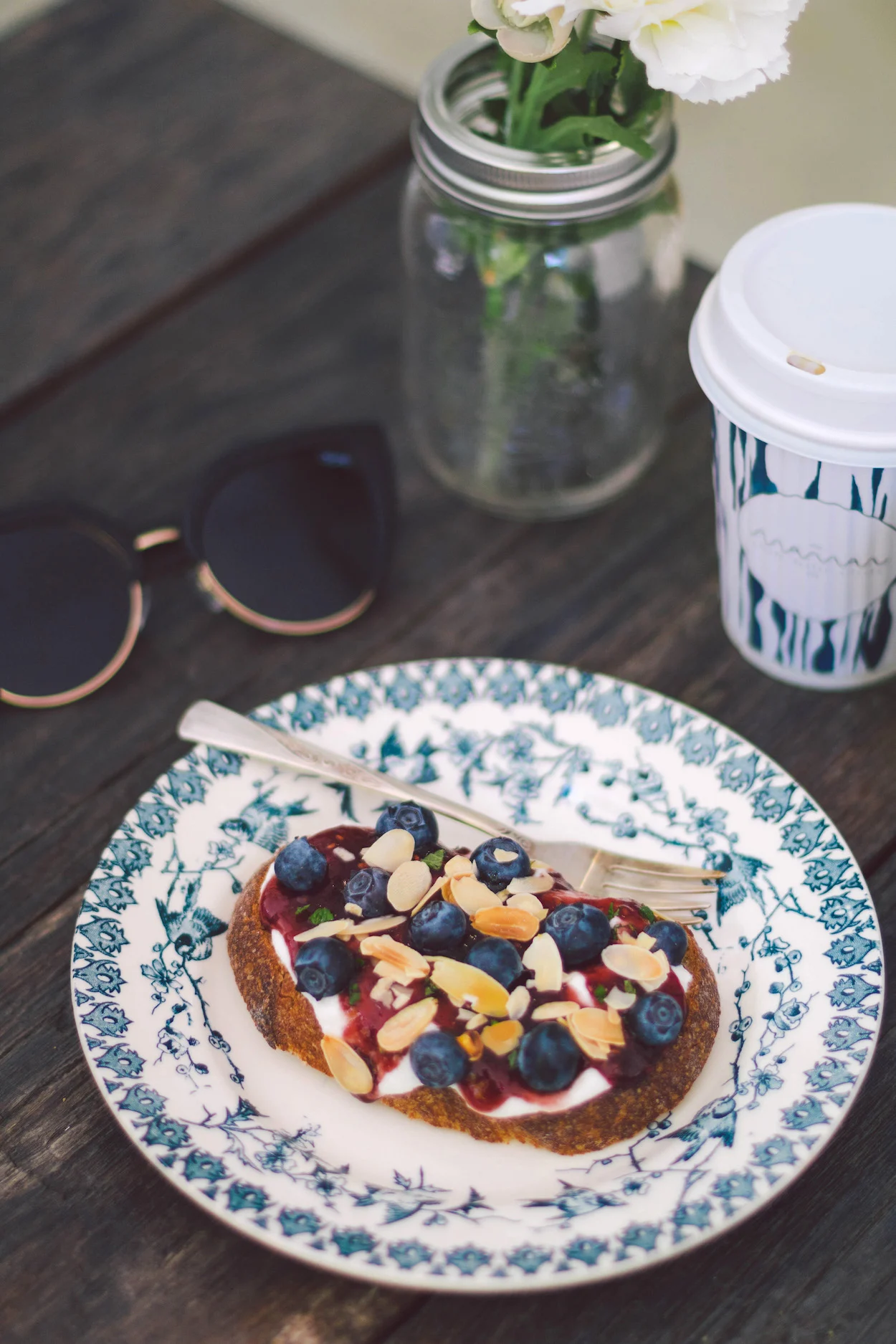 Maman is based in New York but they have one location here in Toronto and one in Montreal.
You can enter from inside the building, or head up the stairs from the outdoor waterfall on King Street.
LOCATION: 100 King St. West, Toronto, ON
---
FIKA is the perfect café in Toronto for my fellow bookworms.
There's a lovely Instagrammable wall full of old book pages, and it's all over just a cute spot to visit!
It's located in Kensington Market, so there's also a lot to explore in the area.
Fun fact: "fika" is the Swedish word for "coffee break"!
LOCATION: 28 Kensington Ave, Toronto, ON
---
Strange Love has been serving up their award-winning coffee in Toronto for years, and they now operate as a mood-altering café.
You can add a mood booster to any coffee or drink, including their "Brain Boost", "Energy", and "Stress Reset", and it's all powered by natural ingredients!
The Lover's Latte features a house-made tonka bean syrup, which is super unique and delicious.
Aside from their coffee, they offer mushroom-powered gummies to help you focus, relax, and energize, and they worked with a naturopathic doctor to formulate them using natural ingredients!
They also have a cool mural outside their café by King & Spadina, perfect for snapping a pic of your coffee.
You can also find their other locations on Queen West and in the Financial District!
LOCATION: Various locations
---
Jimmy's Coffee is an iconic Toronto café known for their Instagrammable yellow cup lids.
They've got locations all over the city, and their coffee is incredible!
Head over to King and Portland locations that are right across the street from each other because if one is busy, at least you can head on over to the other.
LOCATION: Various locations
---
Into the simple and minimal white aesthetic?
One of the coolest things about Sam James Coffee Bar is that they actually roast their own coffee beans, which they brand as Cut Coffee.
This Toronto-based coffee chain has locations all across Toronto, and they're actually a favourite of many locals.
LOCATION: Various locations
---
Balzac's is an independent coffee shop chain with locations all across Ontario, and they're originally from Stratford, AKA the birthplace of Justin Bieber.
Their cafés are inspired by Parisian cafés, and all of their locations are gorgeous.
My favourite Balzac's cafés are the Distillery District and Junction locations because they're so dang beautiful.
Take note that you can only take phone photos at the Distillery location as they require a photography permit if you bring your camera!
If you're looking for more cool spots in the neighbourhood, I've got blog posts on things to do in the Distillery District and the best Distillery District restaurants!
LOCATION: Various locations
---
Cute & Instagrammable cafés in Toronto:
Rustle & Still Café
Forget Me Not Café
Nutbar
The Library Specialty Coffee
Boxcar Social
Dineen Outpost
Rooster Coffee House
Versus Coffee
Voodoo Child Espresso & Cocktail Bar
Sud Forno
Maman Toronto
FIKA Café
Strange Love Coffee
Jimmy's Coffee
Sam James Coffee Bar
Balzac's
It's no surprise that Toronto's got such a great coffee scene!
Whether you're into pretty interiors or strong brews, you'll definitely enjoy visiting one of these adorable and Instagrammable cafés in Toronto.
Plus, there are always cute and new Instagrammable cafés opening up in Toronto!
Are there any other cute and Instagram-worthy Toronto coffee shops I missed? Have you been to any of these Instagrammable cafés in Toronto? Let me know on Twitter or Instagram!
More Toronto restaurants
If you're looking for more of the best restaurants in Toronto, you might enjoy these posts:
Be sure to keep up with me on Instagram, TikTok, Twitter, Facebook, and Pinterest if you aren't already!
Feel free to subscribe to my weekly newsletter to get my blog posts delivered straight to your inbox.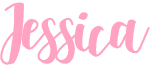 ---
Like this post? Pin it for later!