Looking for the cutest and most Instagram-worthy restaurants in Toronto to check out?
Toronto is a city filled with creatives and people who love to photograph their food, so of course there's no shortage of Instagrammable restaurants.
From romantic, vintage interiors to modern and green spaces, there are plenty of aesthetically pleasing places to take photos at in Toronto.
Here are some of the best and most Instagram-worthy restaurants to visit in Toronto!
I've done a rough order from north to south and west to east, but it ain't perfect.
Be sure to also follow me on Instagram and TikTok – I share a lot more content on those platforms that don't make it to the blog!
More Instagrammable spots in Toronto
If you're looking for more Instagram-worthy spots to visit in Toronto, you might enjoy these posts:
---
Instagram-worthy restaurants in Toronto
---
Bar Isabel is a Spanish-inspired restaurant in Little Italy with a warm and cozy interior.
It's a little dark inside the restaurant, so outside is where you'll want your photo taken.
The vintage wood exterior and eclectic Mexican tiles will transport your Instagram feed to Spain.
Afterwards, head inside the restaurant and try Bar Isabel's famous grilled octopus!
LOCATION: 797 College St, Toronto, ON
---
DaiLo in my opinion is one of the absolute best restaurants in Toronto, and it's also very Instagrammable.
Anything I've ever tasted here has been so delicious!
The cuisine is Chinese with French influences, and Chef Nick Liu does an incredible job with the menu.
On top of having great food, DaiLo has a stunning interior with Asian-inspired wall art and teal banquette seating.
Sit right by the window to have the best lighting for your Instagram photos!
If you're into Chinese food, check out my posts on the best Chinese restaurants in Toronto and the best Chinese takeout in Toronto!
LOCATION: 503 College St, Toronto, ON
---
Come for the mint green tiles, stay for the amazing Cuban sandwiches (and dranks).
Any photos you take at La Cubana will look adorable on your Instagram feed, especially if you grab a colourful drink!
They've got two locations in Roncesvalles and on Ossington.
LOCATION: 1030 Gerrard St. East, Toronto, ON
---
Her Father's Cider Bar + Kitchen is such a cool spot in the Annex that deserves way more recognition.
They serve farm-to-table dishes using local ingredients, and everything they make is just so incredibly delicious.
The restaurant interior itself is rustic chic, and there's a cool graffiti wall on the patio that makes for some Instagram-worthy shots.
Be sure to grab a cider tasting flight while you're here, and the Crispy Brussels Sprouts!
LOCATION: 119 Harbord St, Toronto, ON
---
The Commoner
The Commoner is a gorgeous spot in Roncesvalles with jewel-toned colours of mustard, forest green, and burgundy.
It's one of the most Instagrammable restaurants in Toronto with its flood of natural light and beautiful interior design!
They also have great food as well, which is another plus.
LOCATION: 2067 Dundas St. West | Website
---
Who knew a boutique hotel restaurant could be so dang cute?
The restaurant inside The Broadview Hotel is filled with Instagrammable corners, so you can get plenty of adorable photos while you're here.
Plus, it has pretty good lighting in here, even during the winter (which is when these photos were taken)!
My favourite spot is the bar area – the island-esque style is just s unique.
Definitely a spot worth booking your next staycation at – you can book a stay on Expedia!
LOCATION: 106 Broadview Ave, Toronto, ON
---
Leña
Leña is a gorgeous Argentinean restaurant that serves up South American-inspired dishes in the Financial District.
The teal high chairs and unique lighting fixtures make for a v gorgeous space.
If you watch MasterChef Canada on Crave TV, you might recognize Leña from the restaurant takeover episode in season 6!
LOCATION: 176 Yonge St. | Website
---
Cafe Landwer
Located right at the corner of Adelaide and University is this retro Israeli café.
The front of the restaurant is Instagrammable, the entryway is Instagrammable, and the interior is Instagrammable.
Everything about Cafe Landwer is Instagram-worthy!
Okay, maybe not that plate of fries, but it does come on a pretty plate.
LOCATION: 165 University Ave. | Website
---
Tom Jones Steak House
Is this Europe or is this Toronto?
This super cute patio set is more for aesthetics than eating, and you don't even have to go inside the restaurant to get this shot.
Come dressed in your summer best for the perfect European-esque summer photo opp!
LOCATION: 17 Leader Ln. | Website
---
Biagio Ristorante
Biagio Ristorante is a gorgeous Italian spot in Old Town, and it's a chic restaurant for all your Instagrammable needs.
The exterior of the restaurant is just as gorgeous as the interior, and they've even got a beautiful outdoor patio out back.
LOCATION: 155 King St. East | Website
---
Reyna on King
Amazing Mediterranean cuisine in an Instagram-worthy restaurant? Yes, please.
Reyna on King is a branch of Bar Reyna, and the food is absolutely incredible here.
Besides the food, they've got gorgeous green plants and lighting hanging from the ceiling, beautiful jewel-toned seating, and even a bright neon sign!
I've got a blog post all about my Reyna on King restaurant review if you're interested in hearing more about it.
LOCATION: 354 King St. East | Website
---
Weslodge
If you've ever walked along King West, no doubt you've encountered the bright yellow doors of Weslodge.
Have your photographer (or Instagram husband/wife/person) stand across the street to get it in full view!
It seems to be pretty dark inside, but the outside is definitely Instagram-worthy.
LOCATION: 480 King St. West | Website
---
Oretta
Oretta is another popular restaurant on King West, with its Instagrammable pink art deco-style interior.
It's definitely one of the cutest and most Instagram-worthy restaurants in Toronto!
They serve up Italian eats, and there's even non-traditional brunch with an Italian twist.
If you don't want to eat in at the restaurant, you can hit up the café part of the restaurant next door, which is just as Instagram-worthy.
Plus, they've got a selection of coffee and bites you can enjoy!
LOCATION: 633 King St. West | Website
---
Not only is Wilbur a great spot for tacos in Toronto – it's a great spot for Instagram photos as well.
Grab a pic by the wide variety of funky hot sauces or sitting in the leather red banquettes with your taco spread.
Then, eat tacos to your heart's content!
If you're a fan of Mexican food, check out my post on the best Mexican restaurants in Toronto!
LOCATION: 552 King St. West
---
Kōst
If you're looking for Toronto restaurants with a view, Kōst should definitely be on your radar.
From 44 storeys up, the view of the Toronto skyline at Kōst Restaurant is pretty swanky.
The restaurant itself is also very beautiful, with a light and airy interior.
During the summer they open up the rooftop patio, which makes for super cute summer photos!
Honestly, the food is overpriced and not anything amazing, but it is an Instagrammable restaurant in Toronto.
LOCATION: 44th Floor, 80 Blue Jays Way | Website
---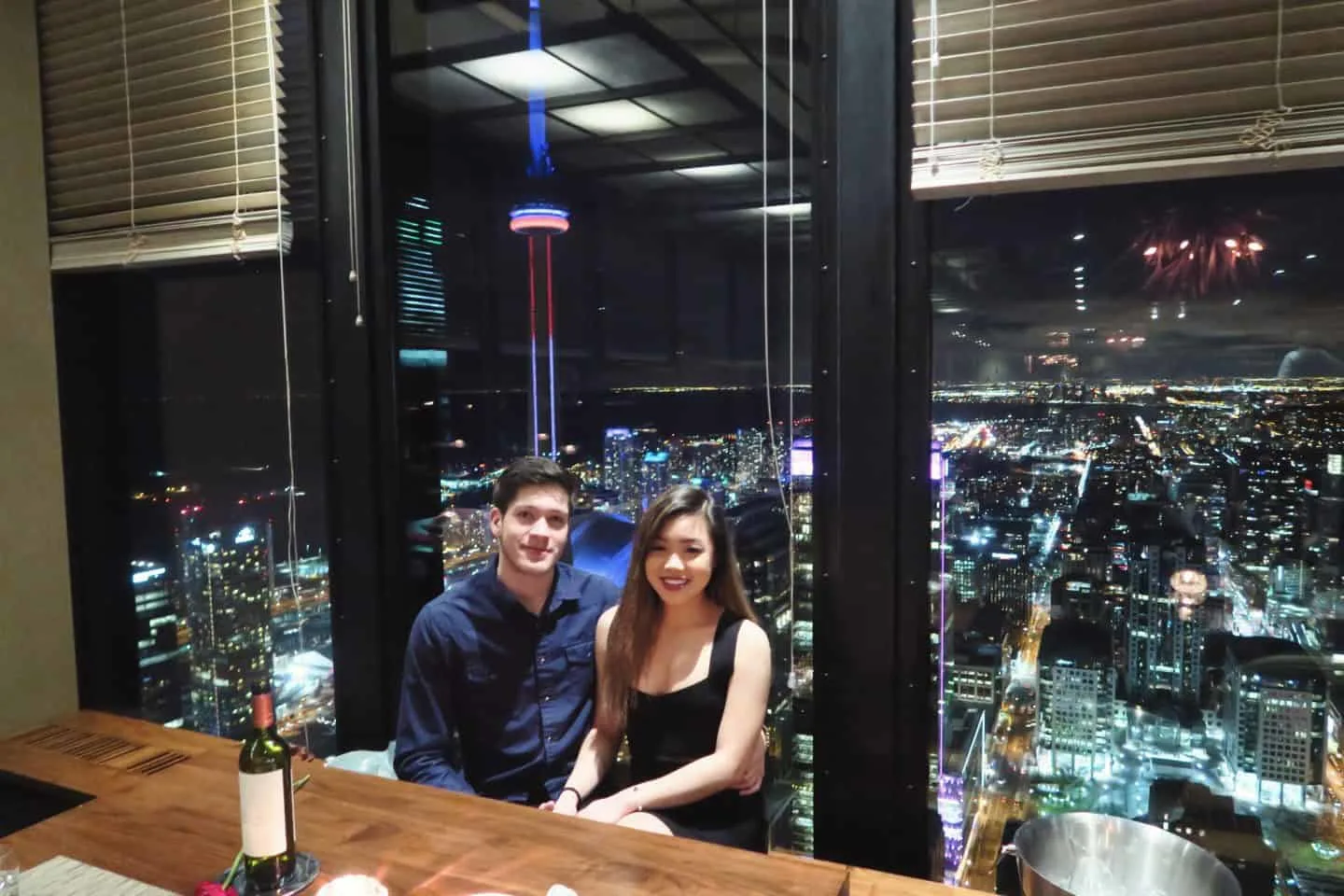 Canoe
We can't forget about Canoe in the Financial District, one of the most iconic restaurants to see the Toronto skyline.
While I don't think the food here is anything special, the panoramic views are definitely incredible.
I'd definitely recommend visiting during Summerlicious or Winterlicious for the more affordable tasting menus!
Oh, and when you make a reservation, ask for a window seat with a CN Tower view.
If you're interested in seeing more, I've also got a detailed review all about Canoe!
LOCATION: 66 Wellington St W 54th floor, Toronto, ON
---
Cluny Bistro
Transport yourself to France at this pretty and Instagram-worthy restaurant in the Distillery District.
Cluny Bistro is a gorgeous European-inspired restaurant here in Toronto if that's your aesthetic.
The restaurant itself is a bit dark, but the café has decent lighting on a sunny day.
The outdoor patio is also super cute, with bistro seating and greenery covering the entirety of it!
If you're looking for more cool spots in the neighbourhood, I've got blog posts on things to do in the Distillery District and the best Distillery District restaurants!
LOCATION: 35 Tank House Ln. | Website
---
Instagram-worthy restaurants in Toronto:
Bar Isabel
DaiLo
La Cubana
Her Father's Cider Bar + Kitchen
The Commoner
The Broadview Hotel
Leña
Cafe Landwer
Tom Jones Steak House
Biagio Ristorante
Reyna on King
Weslodge
Oretta
Wilbur Mexicana
Kōst
Canoe
Cluny Bistro
Of course there are way more Instagram-worthy restaurants out there in Toronto, but these were some of my favourite ones.
Plus, you can make most restaurants Instagrammable if you've got good lighting and a willing photographer.
Have you been to any of these restaurants? What are some of your favourite Instagram-worthy restaurants in Toronto? Let me know on Twitter or Instagram!
More Instagrammable spots in Toronto
If you're looking for more Instagram-worthy spots to visit in Toronto, you might enjoy these posts: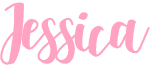 ---