Adam and I went to Canoe Restaurant in Toronto for Valentine's Day.
It's a fancy spot located on the 54th floor of the TD Bank Tower in the Financial District, and the panoramic views of the skyline are absolutely gorgeous.
When you book a reservation at Canoe Restaurant, be sure to ask for a window seat!
We were lucky we did so ahead of time, and Adam was nice enough to give me the window view (teehee).
Here's a review of what we thought of the Valentine's Day tasting menu at Canoe Restaurant in Toronto!
Be sure to also follow me on Instagram and TikTok – I share a lot more content on those platforms that don't make it to the blog!
More Toronto restaurants
Looking for more of the best Toronto restaurants to visit? You might enjoy these posts:
---
Canoe Restaurant review in Toronto
---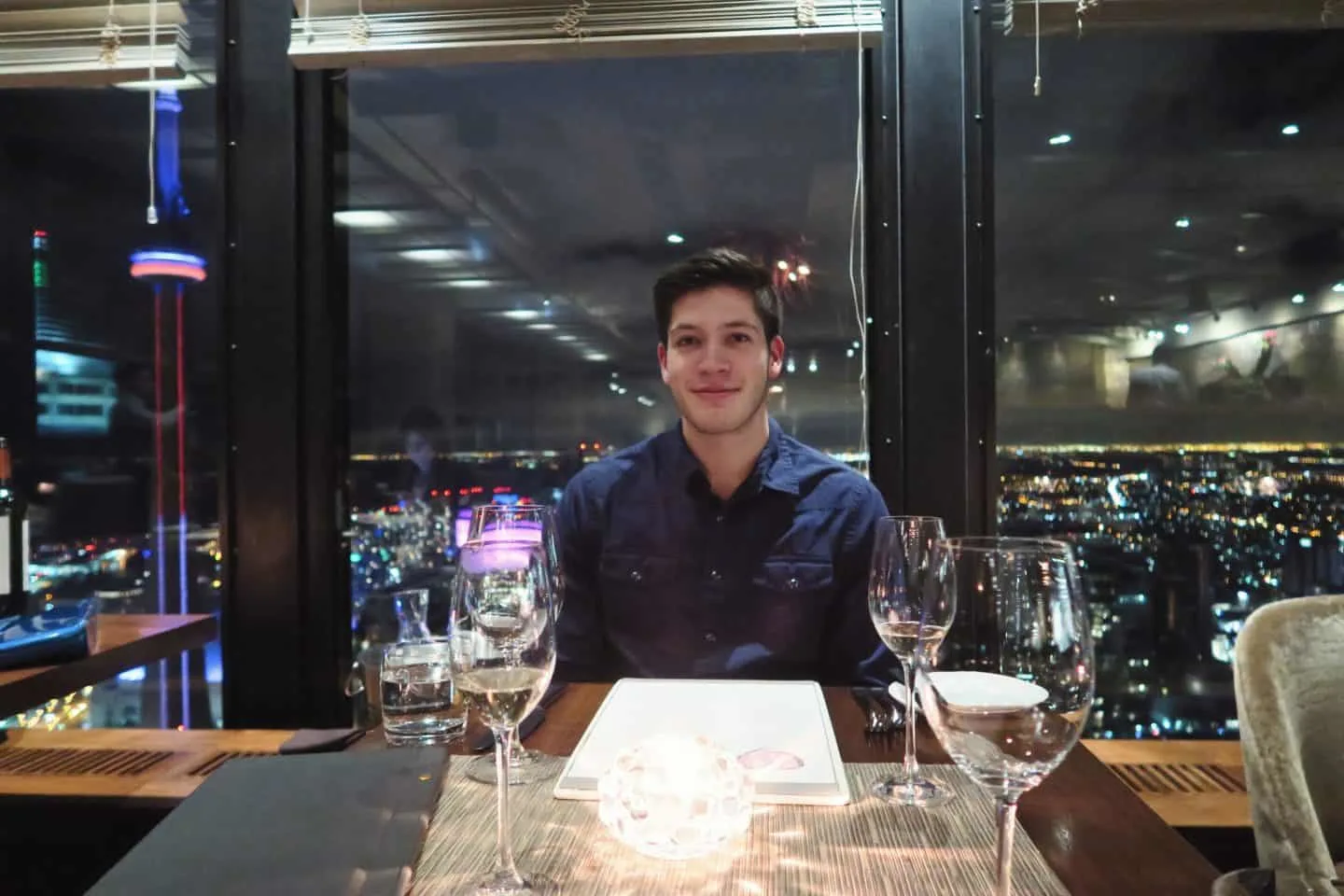 The atmosphere of Canoe Restaurant
The great thing about Canoe Restaurant is that you can access it via the PATH, which made it a lot easier for me to not freeze my booty off in a dress.
Since Canoe is a nicer restaurant, you'll see people in dressier outfits.
When we walked in, there was a full-on complimentary oyster bar, though it was probably because there was an expensive tasting menu happening for Valentine's Day.
I didn't want to be that person who hounded it, so we only had one each, and we totally regretted not eating more (lol).
As part of the tasting menu, we also had champagne along with the meal!
The Valentine's Day tasting menu
The lighting wasn't very good (obvs to keep it more moody and romantic), so I didn't manage to get any good photos of the food.
We started off with some beef tartare, which was full of jalapeños and spiciness and it was too much for me. It wasn't my favourite dish.
The lobster gnocchi literally melted in our mouthes, and it was right up my alley as a seafood loving gal.
Although we asked for medium rare, the wagyu steak was a little overcooked.
Something you wouldn't expect of such a high-end restaurant, but I guess it being Valentine's Day made it too busy!
I bit on the (extremely hard) cinnamon stick adorning our mulled apple cider because I thought it was edible and Adam thought we were supposed to throw the little nuts into our ciders (they were glued to the plate)…
Clearly, we were not made for fine dining.
---
So, is eating at Toronto's Canoe Restaurant worth the hefty price tag?
Based on how expensive Canoe is and how slightly above average the food tastes, it's really just worth coming here for the views.
The bill ended up being around $400 total for the two of us, and there are definitely better tasting menus out there at more affordable prices.
I might come back for Summerlicious or Winterlicious though!
Have you eaten at Canoe Restaurant in Toronto? What was your experience like? Let me know on Twitter or Instagram!
More Toronto restaurants
Looking for more of the best Toronto restaurants to visit? You might enjoy these posts:
Be sure to keep up with me on Instagram, TikTok, Twitter, Facebook, and Pinterest if you aren't already!
Feel free to subscribe to my weekly newsletter to get my blog posts delivered straight to your inbox.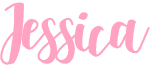 ---
Like this post? Pin it for later!