Searching for the best restaurants in Toronto to dine at?
Toronto is one of the most multicultural cities in the world, which also means we've got an incredibly diverse food scene.
Whether you're looking for authentic Mexican tacos or spicy Indian food, you'll find plenty of fantastic restaurants and food spots in Toronto.
Of course, there's an endless selection of amazing restaurants in Toronto (I've got over a hundred posts featuring hundreds of great restaurants in the city), so these are just my personal recommendations.
I'm also only listing actual sit-down restaurants on this list, but I do have a post on the best takeout spots in Toronto if you're interested.
Here are some of the best restaurants to visit in Toronto, in my personal opinion!
Be sure to also follow me on Instagram and TikTok – I share a lot more content on those platforms that don't make it to the blog!
More Toronto restaurants
If you're looking for more of the best Toronto restaurants to visit, you might enjoy these posts:
---
Best restaurants in Toronto
---
Chefs Masaru Ogasawara and Natsuhiko Sugimoto both hail from Japan, and they serve up some of the best ramen in Toronto.
From their Signature Tori Paitan Ramen, to their Black Garlic Ramen, to their Duck Shoyu Ramen, they've got a delicious and unique variety of ramen options to choose from.
Their ramen is made using either their milky chicken broth or their cauliflower-based vegetarian broth, both of which are amazing.
For my fellow spicy food lovers, the Spicy Tan Tan Ramen has the perfect amount of spiciness: spicy, but not too spicy.
They've also got a limited edition Truffle Ramen right now, which is perfectly truffle-y with truffle oil and truffle paste!
If you're looking to share an appetizer, definitely go for their delicious Purple Yam Fries, which comes with a side of honey butter mayo.
Our only complaint is that they don't really give you much sauce, so you kinda have to cheap out on dipping 😛
Midori has a few locations across the city, including downtown (by Queen & Spadina) and in Scarborough, Richmond Hill, and Vaughan.
We especially love their Scarborough location – the decor is super nice, and the service there is fantastic!
I've got a video over on TikTok featuring Midori Ramen if you're interested in seeing more.
LOCATION: Various locations
---
If you're looking for some of the best tacos in Toronto, you'll want to stop into Campechano.
They actually received Bib Gourmand status on the 2022 Toronto Michelin Guide, and their tacos are truly amaze.
You'll find a variety of tacos like their Barbacoa (braised lamb leg), Campechano (grilled sirloin steak and chorizo), and Chorizo con Papa (chorizo and potatoes).
All of their meats also come from ethically-raised animals sourced from local farms and meat shops.
They've even got a few vegetarian and vegan taco options, including their Rajas (roasted poblanos), Coliflor (cauliflower), and Hongos (mushrooms).
For drinks, you can enjoy one of their signature cocktails or take your pick from their selection of Mexican beers.
You can find Campechano's original location by King & Portland, and they've got a second location on College in Little Italy.
Their King & Portland location is a little small, but still very cute, and their Little Italy restaurant is absolutely gorgeous, with plenty of seating.
LOCATION: Various locations
---
Her Father's Cider Bar + Kitchen is such a cool spot in Harbord Village that deserves way more recognition.
They serve up farm-to-table dishes using local ingredients, and everything they make is just so incredibly delicious.
I absolutely adore their Crispy Brussels Sprouts, and they've got other unique dishes like their Cider Steamed Mussels and Braised Rabbit Croquettes!
Be sure to grab a cider tasting flight while you're here – they've got over 100 different ciders from Ontario and around the world to choose from.
The restaurant interior itself is rustic chic (and hella Instagrammable), and there's a cool graffiti wall on the patio that makes for some Instagram-worthy shots.
They even give you a lil' blanket for the patio on chillier days, and it's heated during the colder months.
LOCATION: 119 Harbord St, Toronto, ON
---
If you're looking for elevated pub food and an endless selection of craft beers on tap, King Taps in the Financial District is the place to go.
Their food and cocktails are absolutely delicious, and they even have happy hour deals every single day.
The restaurant itself is also huge, with plenty of seating inside the restaurant or on the massive two-storey patio (which is partially covered if you're visiting on a rainy day!)
Believe me when I say they have some of the best pizzas in Toronto, and you can't go wrong with the Stinging Bee or BBQ Chicken pizzas.
No, they're not authentic Italian pizzas, they're more Americanized (or Canadianized?), but they are truly amazing.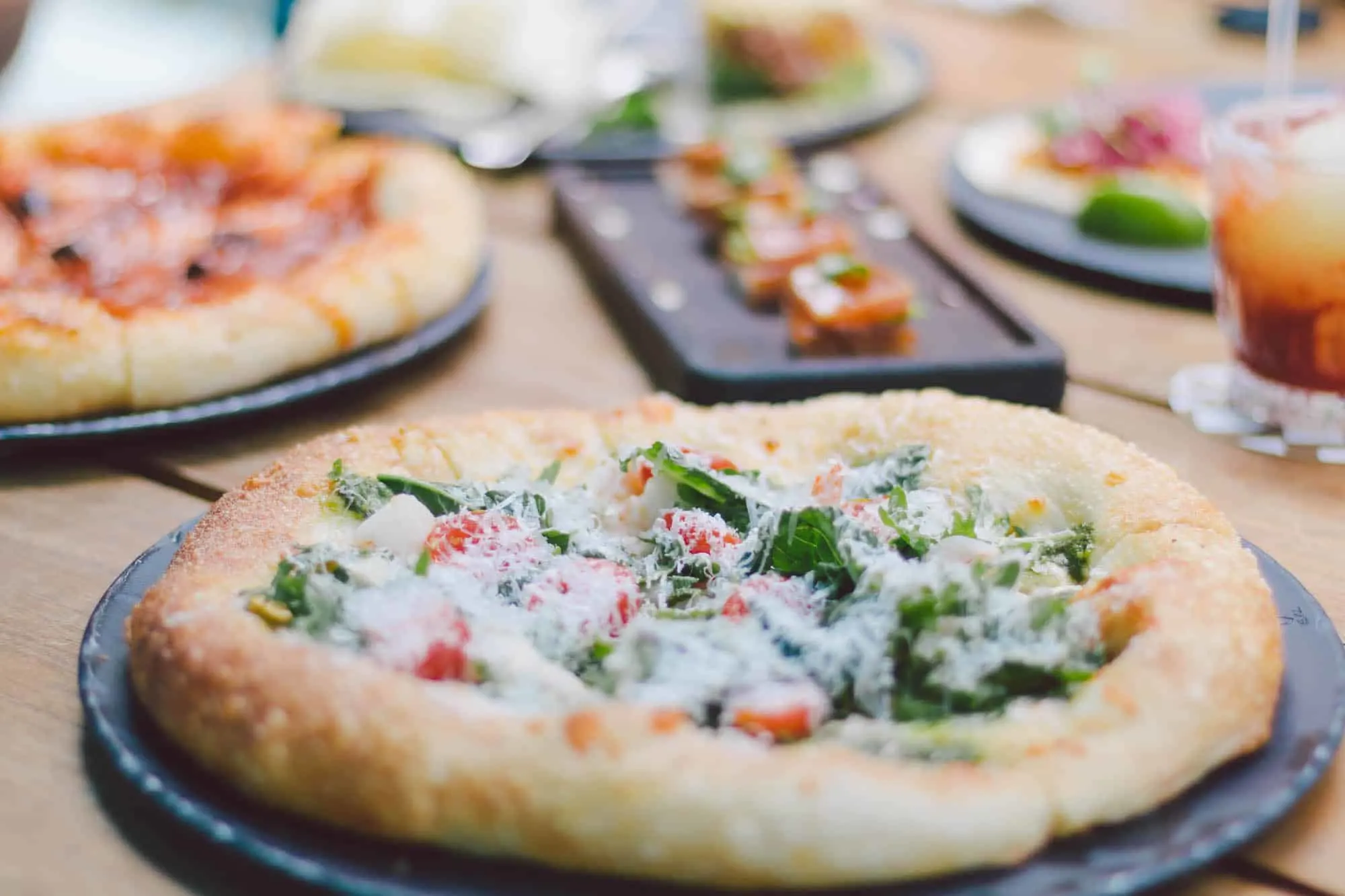 The Prawn & Pesto Pizza is also a really good option if you're a big shrimp lover.
We also really love their appetizers, and they switch up the menu every so often.
King Taps is located at First Canadian Place (with its own outdoor entrance on King Street), so it's super easy to get to whether you work in the area or just want to have a taste of the awesome food and drinks.
They also now have a location out on the west coast if you find yourself in Kelowna!
LOCATION: 100 King St W, Toronto, ON
---
Ever been to a Japanese izakaya before?
They basically serve up tapas-style bar eats alongside cocktails and drinks, and Kinka Izakaya truly does not disappoint.
Literally everything I've ever had at Kinka has been amazing, and I've been coming here since I was in university almost a decade ago.
Some of my go-to dishes are their Kinoko Cheese Bibimbap (basically a cheesy mushroom rice) and their Oyster Kakimayo (cheesy baked oysters).
They have a few locations across the city, and my faves are definitely their original Church Street location and their Annex location.
If you're interested in seeing more of Kinka's menu, I've got a blog post all about my Kinka Izakaya review.
LOCATION: Various locations
---
I've tried a lot of Thai restaurants in Toronto, but PAI will forever be one of my all-time favourites.
PAI is one of Chef Nuit Regular's multiple restaurants in Toronto, and she's famous in the city for her amazing and authentic Thai cooking.
Everything on the menu is incredible, but I pretty much always go for their mouthwatering Beef Khao Soi.
LOCATION: 18 Duncan St, Toronto, ON
---
Khazana is a modern Indian fine dining restaurant by Chef Sanjeev Kapoor, one of the most successful chefs in India.
You'll find all kinds of innovative and elevated Indian-inspired dishes like their Dahi Vada Taco, Masala Truffle Fries, and Truffle Chicken Tikka!
Go for their 3-course tasting menu that includes all their signature dishes, which you can enjoy for lunch or dinner, and either vegetarian or non-vegetarian.
Wine and whiskey pairings are also available, and they've also got vegetarian, vegan, or non-vegetarian platters that are perfect for sharing.
You can find their location right by Yonge & Dundas, and they also have two other locations in Brampton and Milton.
LOCATION: 261 Yonge St, Toronto, ON
---
If you're a MasterChef Canada fan (you can watch it on Crave Canada), you'll definitely want to pay a visit to R&D.
It's co-owned by Eric Chong, the season one winner, and Alvin Leung, one of the judges and one of the few self-trained Michelin Star chefs in the world!
R&D actually received Bib Gourmand designation on the 2022 Toronto Michelin Guide, which is really cool.
They serve up elevated Chinese food with a Canadian flare, with fun dishes like their French Onion Spring Roll, Charred Broccolini Gomae, and Shrimp Toast.
You'll also find a variety of unique signature cocktails, like their Emotional Damage (lol), Forbidden Old Fashioned, and Lychee Martini!
You can find R&D right in the heart of Chinatown near Dundas & Spadina.
LOCATION: 241 Spadina Ave, Toronto, ON
---
You'll find DaiLo's elegant space right in the heart of Little Italy, decked out in stunning teal and gold details.
They serve up French-inspired Chinese dishes, and it's all a literal dream.
You'll find a small selection of tapas and shareables that change up every so often, including their amazing Truffle Fried Rice.
If you're up for a tasting menu, you can opt for the DaiLo's Choice menu for $108 per person, and optional wine pairings are available.
If you're wondering what "DaiLo" means, it's "big brother" in Cantonese, and people typically use it in like a "hey boss!" context.
LOCATION: 503 College St, Toronto, ON
---
Enjoy some of the best Italian cuisine in Toronto at this Michelin Star restaurant in the Annex neighbourhood.
You'll find a seafood-focused menu with an extensive Italian wine and cocktail list at Osteria Giulia, and they've also got a $110 tasting menu with wine pairings available.
I absolutely adore the clean and minimal aesthetic of the restaurant, which feels very intimate and cozy.
Fun fact: Chef Rob Rossi was runner-up in the first season of Top Chef Canada!
LOCATION: 134 Avenue Rd, Toronto, ON
---
Richmond Station is one of Toronto's best restaurants, serving up upscale Canadian-inspired dishes.
They offer a $125 tasting menu that changes up bi-weekly, and it features dishes made using local and seasonal ingredients!
Beverage pairings are also available for an additional $79 per person.
They can also accommodate vegetarian, vegan, and gluten-free dietary restrictions with their Chef's Menu.
One of the most interesting things about Richmond Station is that all their menu prices include cost of service, so tipping is discouraged!
LOCATION: 1 Richmond St W, Toronto, ON
---
Alo is a contemporary French restaurant located just outside of Chinatown, and they've long been named as one of Toronto's best restaurants.
They even earned a Michelin Star in Toronto's 2022 Michelin Guide!
Their blind multi-course tasting menu by Chef Patrick Kriss is internationally-inspired with seasonal ingredients, and costs $225 per person.
They also have a separate barroom where you can order à-la-carte instead.
Their gorgeous restaurant is on the third floor of a heritage Victorian building, located right at Queen & Spadina.
You can also visit their other restaurant concepts, including Aloette, which is more of a neighbourhood bistro (think upscale burgers), and Alobar, which is more of a cocktail bar.
LOCATION: 163 Spadina Ave, 3rd Floor, Toronto, ON
---
If you've got the funds for a $680 omakase menu, stop into Sushi Masaki Saito in Yorkville.
Sushi Masaki Saito is the first and only restaurant in Canada with a two Michelin-starred chef, and they were also the first and only restaurant to be awarded two Michelin Stars in Toronto's 2022 Michelin Guide.
The specialty and only offering is here is the omakase menu, which changes up seasonally and features fish flown in exclusively from Japan.
They literally get booked up months in advance, so you'll definitely have to plan ahead for this one.
Their restaurant is housed in a historic Victorian building on Avenue Road, with an Old Edo-style interior.
They even imported a 200-year old Hinoki dining counter from Nara, Japan!
LOCATION: 88 Avenue Rd, Toronto, ON
---
Best restaurants in Toronto:
Midori Ramen
Campechano
Her Father's Cider Bar + Kitchen
King Taps
Kinka Izakaya
PAI Northern Thai Kitchen
Khazana
R&D
DaiLo
Osteria Giulia
Richmond Station
Alo
Sushi Masaki Saito
Toronto has many awesome restaurants across the city, but these were just some of my personal picks.
Have you visited any of these Toronto restaurants? What are the best restaurants in Toronto in your opinion? Let me know on Twitter or Instagram!
More Toronto restaurants
If you're looking for more of the best Toronto restaurants to visit, you might enjoy these posts:
Be sure to keep up with me on Instagram, TikTok, Twitter, Facebook, and Pinterest if you aren't already!
Feel free to subscribe to my weekly newsletter to get my blog posts delivered straight to your inbox.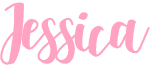 ---
Like this post? Pin it for later!