On the hunt for the best burgers in Toronto to satisfy your craving?
Sometimes you might just be in the mood for McDonald's, but it's definitely worth hitting up local burger spots in Toronto if you've got a craving.
Whether you're in the mood for smash burgers or decked out burgers, there's a Toronto spot for every burger lover on this list.
Here are some of the best spots in Toronto to grab a burger!
Be sure to also follow me on Instagram and TikTok – I share a lot more content on those platforms that don't make it to the blog!
More restaurants in Toronto
If you're looking for more of the best restaurants in Toronto, you might enjoy these posts:
---
Best burgers in Toronto
---
Burger's Priest was one of the first non-fast food burger spots I ever tried, and to this day, it's still one of my fave burger spots in Toronto.
They make their patties fresh every morning using grass-fed Canadian ground beef, and they're absolutely amazing.
They've got tons of locations across Ontario, including in Vaughan.
If you're craving hot dogs instead, their hot dogs are all-beef and Kosher-friendly!
They're also the same people behind The Fourth Man in the Fire, one of the best pizza spots in Toronto.
LOCATION: Various locations
---
Holy Chuck is another incredible burger restaurant in Toronto.
They grind fresh meat in-house daily for the burgers, and they use locally-made ice cream and whole milk in their milkshakes.
They're also known for their unique foie gras burger, poutine, milkshake, and pancakes!
You can even find vegan and gluten-free burgers on their menu.
Their downtown location is at Yonge & St. Clair and they also have a location in Vaughan!
LOCATION: 1450 Yonge St, Toronto, ON
---
Mikey's serves up delicious smash burgers made using locally-sourced Canadian AAA beef.
This concept by Chef Michael Angeloni was created specifically for Union Station's Foodie Aisle, and they've now also got a location at inside Upper Canada Mall in Newmarket with a larger menu!
LOCATION: 65 Front St W, Toronto, ON
---
You might've heard of celebrity chef Matty Matheson, and if you haven't, you should definitely read about his story on Toronto Life.
You can find Matty's Patty's on Queen West near Trinity Bellwoods, and they serve up a small yet mighty menu of incredible smash burgers.
They even have plant-based burger options using Impossible meat!
If you don't know what a "smash" burger is, it's when they literally smash the burger as it's being cooked on the grill, which helps the outside brown while keeping the inside juicy.
LOCATION: 923a Queen St W, Toronto, ON
---
Harry's is an iconic Toronto spot serving up drool-worthy smash burgers.
Choose from one of their dressed Jane burgers, or go for one of their burgers with chorizo or Impossible patties!
Harry's is run by well-known Toronto chef Grant van Gameren, who also owns popular restaurants Bar Isabel and Rosalinda.
LOCATION: 293 Palmerston Ave, Toronto, ON
---
Rudy is another beloved burger spot in Toronto, known for their simple yet delicious smash burgers.
They have a simple menu made up of The Rudy (classic cheeseburger), Rude Dude (double cheeseburger), or Valentino (fried chicken sandwich), alongside a couple of different sides like Poutine and Pickle Chips.
They were actually one of the first spots to bring smash burgers to Toronto!
Their OG spot is on College in Little Italy, and they've also got locations on Duncan, Eglinton, Danforth, and The Queenway.
LOCATION: Various locations
---
The best thing about Burgers n' Fries isn't just their burgers and fries – it's that they have a diverse menu of options for everyone!
They use halal beef for their house-made patties, and they have vegetarian, vegan, and gluten-free options.
They even hand-cut their own fries and make their own sauces from scratch.
They've got a good selection of burgers, including their classic Original burger with lettuce, tomatoes, red onions, beef patty, and house-made BFF sauce.
Their Toronto location is in the Entertainment District, and they've also got two locations in Ottawa!
LOCATION: 106 John Street, Toronto, ON
---
The Works is one of my favourite burger chains here in Ontario.
They have like a million different burger combinations you can completely customize, and you can choose everything from the bun to the patty!
I usually grab whatever the burger special is for that season, but I also love the Hipster, which features caramelized onions, avocado, and havarti cheese.
The burgers come with your choice of side, and I always go for the spicy die cut chips (SO GOOD).
For appetizers, definitely grab the Wrecking Balls – they're bacon-wrapped cheddar tater tots with bacon garlic aioli and bacon sticks (AKA Hickory Sticks).
If you don't grab the Wrecking Balls, still ask for the amazing bacon garlic aioli to dip your spicy die cut chips!
LOCATION: 60 Wellington St E, Toronto, ON
---
Fresh is your spot for vegan comfort foods, and they've got some pretty dang delicious burgers.
The burgers don't taste vegan, which is why I think they're fantastic.
Their quinoa onion rings are amazing as well!
They've got a bunch of locations across Toronto, including on Queen West and by St. Lawrence Market.
LOCATION: Various locations
---
Odd Burger is another awesome vegan comfort food spot in Toronto.
Go for their stacked Famous Burger with house-made chickpea patties, secret sauce, and dairy-free cheddar (kind of like a vegan Big Mac), or try their Pulled Jack with BBQ-marinated jackfruit and dairy-free mayo.
They make a lot of their own ingredients in-house, including their patties, "meats", and sauces.
They actually started out at a Ribfest in London, Ontario, and they were Canada's first vegan fast food restaurant!
Odd Burger has a bunch of locations across the GTA, and their only restaurant in downtown Toronto is in Little Italy.
LOCATION: 492 College St, Toronto, ON
---
Enjoy some of the best burgers in Toronto at Aloette Go, the takeout-focused outpost of Aloette.
Go for the classic Aloette Burger or try the Chicken Sandwich, and definitely grab the Crispy Squash or Loaded Fries as a side.
You've also gotta grab their famous and heavenly Lemon Meringue Pie for dessert!
Aloette Go is by the Alo Food Group, which is the same restaurant group behind the Michelin Star restaurants Alo and Alobar!
You can find this takeout shop in Liberty Village.
LOCATION: 171 E Liberty St Unit 127A, Toronto, ON
---
Best burgers in Toronto:
The Burger's Priest
Holy Chuck
Mikey's Smash Burgers
Matty's Patty's Burger Club
Harry's Charbroiled
Rudy
Burgers n' Fries Forever
The Works
Fresh Restaurants
Odd Burger
Aloette Go
These were some of the best places to grab burgers in Toronto!
What are your favourite Toronto restaurants to grab burgers? Let me know on Twitter or Instagram!
More restaurants in Toronto
If you're looking for more of the best restaurants in Toronto, you might enjoy these posts:
Be sure to keep up with me on Instagram, TikTok, Twitter, Facebook, and Pinterest if you aren't already!
Feel free to subscribe to my weekly newsletter to get my blog posts delivered straight to your inbox.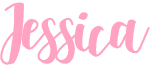 ---
Like this post? Pin it for later!