Searching for cute graduation dresses in Canada to shop?
Whether you're looking for dresses to wear to your grade 8 or 12 graduation ceremony or for your college/university convocation, you'll definitely find some cute options on this list.
Of course, I picked dresses I thought would look cute under graduation gowns!
Here are some of the best and cutest dresses to wear to your graduation/convocation ceremony.
Be sure to also follow me on Instagram and TikTok – I share a lot more content on those platforms that don't make it to the blog!
More dresses to shop
---
Cute graduation dresses to shop in Canada
---
Dresses to wear to your graduation ceremony
Grad is a special time, both for you and your loved ones.
I'd go with something that's a little dressier, but also conservative.
Here are some cute dresses I think are appropriate for a graduation/convocation ceremony!
Keep in mind that you'll be wearing your dress under your graduation gown, so make sure they don't clash!
Mini dress

When in doubt, go with a cute minidress like this one from ASTR the Label.
It comes in an adorable pink or baby blue, which remind me of Sleeping Beauty and Cinderella!
This flowy minidress features a sleek satin material, which makes it dressy enough for graduation and convocation ceremonies.
I'd wear the dress with these sleek Jeffrey Campbell platform mule heels!
Midi dress

Maxi dresses: a little bit fancy with plenty of cute.
The thick straps and modest square neckline of this maxi dress from Nordstrom's Halogen brand make this dress conservative enough to wear to your graduation ceremony!
It comes in either a classy white or a bright orange.
After your graduation, you can wear it to any summer activities like picnics or events like weddings or baby showers.
These tan Calvin Klein sandals would go perfectly with the dress, and they're a low heel!
Floral dress

If you're looking for the perfect summer dress, you can't go wrong with florals.
I absolutely adore these floral dresses from Row A, BB Dakota, and Eliza J, all of which are available on Nordstrom!
Afterwards, you can wear your dress to summer picnics and any other occasions where a cute floral dress is fitting.
For shoes, go with these affordable BP. clear wedges or these chic Steve Madden heels.
---
Shoes to wear to your graduation ceremony
Whether you're into high heels or flat shoes, here are some ideas for graduation shoes you can wear to your ceremony.
No shame in wearing flats by the way – I wore fancy flip flops to my grade 8 graduation!
Platform heels

Low heels

Flats

Wedges

---
A little #throwback to my old graduation dresses
Just for fun, here are some photos of what I wore to my grade 8 and grade 12 graduation ceremonies.
Fun facts: a girl at my grade 8 grad wore a very similar dress in a very similar colour, and a girl at my grade 12 grad wore the exact same dress as me.
Back then, online shopping wasn't that big, so everyone was just buying their dresses at the same mall stores.
Thankfully, we have tons of more options now, even at the mall!
---
For those of you also graduating this year, congratulations!
I hope you find some inspiration from this post on what to wear to your own graduation/convocation ceremony 🙂
What are some other great places to shop for graduation dresses in Canada? Let me know on Twitter or Instagram!
More dresses to shop
Be sure to keep up with me on Instagram, TikTok, Twitter, Facebook, and Pinterest if you aren't already!
Feel free to subscribe to my weekly newsletter to get my blog posts delivered straight to your inbox.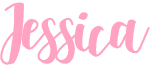 ---
Like this post? Pin it for later!