On the hunt for the best vegan restaurants in Toronto to eat at?
While I'm not living a vegan lifestyle myself, I do enjoy eating at vegan restaurants in Toronto every so often.
We've got a very diverse food scene here in the city, and there are plenty of awesome vegan and plant-based food spots!
Here are some of the best vegan restaurants to visit in Toronto.
More Toronto restaurants
If you're looking for more of the best Toronto restaurants, you might enjoy these posts:
---
Best vegan restaurants in Toronto
---
Fresh is one of my fave casual restaurants in Toronto, and they serve up delicious plant-based eats made from scratch with whole, natural ingredients!
A lot of their dishes don't actually taste vegan, so it's a great spot to introduce plant-based food to your omnivore friends.
Their burgers and quinoa onion rings are some of my favourites on their menu!
They even offer craft cocktails made with local artisanal ingredients, as well as raw and organic cold-pressed juices that you can take home with you.
Fresh has been serving up plant-based eats since 1999, and they've since opened 10 locations across the GTA.
The Fresh on Front is probably my favourite location – the interior is gorgeous and super Instagrammable!
LOCATION: Various locations
---
This casual vegan restaurant in Roncesvalles offers up plant-based sandwiches, salad bowls, and soups in their minimalist space.
All of their food is vegan, organic, gluten-free, and nut-free, and it's all made intentionally with functional healing ingredients.
From their Asian-inspired Nori Bowl to their comforting Roots Soup with a variety of root vegetables, they've got plenty of delicious menu items to choose from.
Their spicy Mexican-inspired Wholey Burger features two spiced patties made with portobello mushrooms, chickpeas, and sprouted mung beans.
You can also enjoy sweet treats like their Strawnana Smoothie with house-made Sunmilk or their chocolatey K-Treats made with 10 whole food ingredients.
LOCATION: 279 Roncesvalles Ave, Toronto, ON
---
Plant-based, Southern comfort foods are what you'll find at The Hogtown Vegan.
They've got a bunch of amazing vegan appetizers, as well as some delicious handheld options!
Start with their Chili Cheese Fries and go for their Hogtown Burger made with a soy patty.
Their interior is fun and colourful, and they've got a great front patio during the summer months!
LOCATION: 382 College St, Toronto, ON
---
Can't get enough of the vegan comfort food bites?
Stop into Parka on Queen West, where you'll find plant-based dishes made without imitation meats and without artificial ingredients or preservatives.
They're all about sourcing ingredients locally and supporting biodiversity and sustainable agriculture, so they switch up their menu seasonally!
Choose between their selection of handhelds, bowls, or mac n' cheese – they've got an epic selection of mac n' cheese made with cashew cheese.
LOCATION: 424 Queen St W, Toronto, ON
---
This stunning and very Instagrammable restaurant serves up upscale, plant-based Mexican-inspired eats at their spot in the Financial District.
Go for their Meaty Mushroom Birria Tacos or their Tofu Chorizo Verde & Organic Quinoa Bowl.
They've also got incredible signature cocktails, like their Almond Cold Brew Martini and Guava Mule.
I absolutely adore their bright and airy interior filled with plants and tons of natural light!
LOCATION: 133 Richmond St W, Toronto, ON
---
I'm pretty sure Planta was one of the first restaurants in Toronto to popularize vegan eats among people who aren't vegan!
Planta started out with their original location in Yorkville, and they've since opened up several different plant-based concepts across the city.
You'll find upscale vegan dishes at their Yorkville location, Asian-inspired bites at their Queen West location, and burgers and tacos at their side-by-side Financial District locations.
They also offer brunch at their Yorkville and Queen West locations!
Afterwards, you can explore the beautiful Yorkville neighbourhood and stop into some of the high-end boutiques and galleries.
LOCATION: Various locations
---
Hello123 is a restaurant and bar by the same people behind Kupfert & Kim, a long-standing takeout spot loved by Financial District workers.
They've got an awesome selection of vegan shareables, handhelds, bowls, and mains.
Try something lighter like their Spicy Bap Bowl or something heavier like their House Lasagna (made with cashew ricotta)!
You can find their location on West Queen West!
LOCATION: 1122 Queen St W, Toronto, ON
---
Best vegan restaurants in Toronto:
Fresh
The Goods
The Hogtown Vegan
Parka Food Co.
Rosalinda Restaurant
Planta
Hello123
These were some of the best vegan restaurants to eat at in Toronto, whether you're looking for healthier eats or comfort food staples!
Have you been to any of these vegan restaurants in Toronto? Are there any other awesome plant-based food spots worth visiting? Let me know on Twitter or Instagram!
More Toronto restaurants
If you're looking for more of the best Toronto restaurants, you might enjoy these posts:
Be sure to keep up with me on Instagram, TikTok, Twitter, Facebook, and Pinterest if you aren't already!
Feel free to subscribe to my weekly newsletter to get my blog posts delivered straight to your inbox.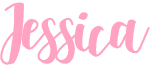 ---
Like this post? Pin it for later!