Searching for the best cocktail bars in Toronto to grab a drink?
Toronto's got an incredible food and drink scene, and we've got world-class cocktail bars right in our city.
Whether you're looking for classic cocktails or unique drink creations, there are plenty of awesome cocktail bars in Toronto worth visiting.
Here are some of the best cocktail bars to grab drinks at in Toronto!
Be sure to also follow me on Instagram and TikTok – I share a lot more content on those platforms that don't make it to the blog!
More Toronto restaurants
If you're looking for even more of the best Toronto restaurants, you might enjoy these posts:
---
Best cocktail bars in Toronto
---
BarChef's cocktails are literal works of art, and you'll see what I mean if you check out their Instagram.
Molecular gastronomy is their specialty here, and they're actually known as one of the top and most innovative bars in the world!
Though you'll want to come for their unique cocktails, they've also got a wide selection of spirits from around the world.
Most of their cocktails are in the $20 range, and their most expensive cocktail is $55!
They make all their own liquor infusions, syrups, and bitters in-house using fresh ingredients and various spices.
You can also enjoy some small bites to pair with your cocktails, including their curated Charcuterie and Cheese board and Beef Tartare.
If you're looking to elevate your next date night at home, you can pick up some of their house-made ingredients or ready-made cocktails to enjoy at home!
You can find BarChef's swanky spot on trendy Queen West.
LOCATION: 472 Queen St W, Toronto ON
---
This stylish cocktail bar on Queen West focuses on modern cocktails inspired by nature, and they infuse and ferment natural ingredients for their cocktails.
They've got a variety of craft cocktails inspired by things like their childhood memories and their staff's heritages and cultures!
Try their Toasted Chai Piña Colada with lacto-fermented pineapple and ginger, or their Ontario Strawberries Rosita with Ontario strawberry-infused tequila.
They also offer a bespoke cocktail experience where they create an entirely customized cocktail for you!
You simply choose your base spirit and one of their rotating seasonal ingredients, then share what you're looking for in a cocktail, and they'll whip up the perfect cocktail just for you.
For bites, you can enjoy delicious fusion snacks alongside your cocktails, with dishes like their Jerk Chicken Karaage or their Katsu Sando.
You can even shop bottled cocktails, gift boxes, and house-fermented specialties to take home with you!
LOCATION: 874 Queen St W, Toronto, ON
---
This beloved cocktail bar by Christie Pits offers up a large list of house cocktails and classic cocktails at their cozy, industrial-style space.
You'll also find with seasonal offerings like their Pumpkin Hi! and Mulled Cider cocktails.
House cocktails are $2 off from 7 to 8 PM and beers and ciders are $2 off until 7 PM everyday – perfect for pre or post-dinner drinks!
LOCATION: 815 Bloor St W, Toronto, ON
---
Unique cocktails and small bites are what you'll find at this Prohibition-era inspired speakeasy, located downstairs of the Marben Restaurant.
Try the Minor Swing (a cross between a Mai Tai and Piña Colada) or The Hoser (a Canadian-inspired take on the Manhattan), or even try one of their non-alcoholic cocktails.
Pair your cocktails with small dishes like their Fried Cauliflower or Chorizo Hand Pie!
They also don't accept gratuities (AKA tips), something only a few restaurants in the city do!
LOCATION: 488 Wellington St W, Toronto, ON
---
Located inside of the historical Fairmont Royal York Hotel is this old-fashioned cocktail den.
Take your pick between their elegant craft cocktails, local and international wines, or extensive list of spirits.
They also offer full lunch and dinner menus, including mains like their Tagliatelle Bolognese, LB Burger, and Mussels.
You can find the Library Bar in the lobby of the hotel!
LOCATION: 100 Front St W, Toronto, ON
---
My fellow book lovers will adore this literary-themed bar in the Junction, complete with stacked bookshelves and a Scrabble-tiled bar table.
All of their drinks are named after famous novels, like their peachy Gone with the Wind cocktail and their old fashioned-inspired Fahrenheit 451 cocktail!
They've also got some non-alcoholic cocktails, like their herby The Lightning Thief mocktail.
They don't really have many food options besides chips and dips, but there are plenty of awesome restaurants in the Junction neighbourhood!
They also offer in-person cocktail classes themed around different literary themes (from Jane Austen to Ernest Hemingway), perfect for date night or bachelorette parties.
LOCATION: 392 Pacific Ave, Toronto, ON
---
This rustic speakeasy in the Annex is the perfect spot to visit if you're a fan of surprises.
Civil Liberties is actually the only cocktail bar on this list to have no cocktail menu.
You simply share some deets about your style of drinks with the bartender, and they'll create a cocktail customized for you!
They also serve up dishes from neighbouring Vietnamese eatery Vit Beo.
LOCATION: 878 Bloor St W, Toronto, ON
---
Asian-inspired snacks and cocktails are what you'll find at Three Monks and a Duck.
Enjoy signature cocktails like their Japanese Sweetheart with yuzu syrup and hot sake or their Muay Thai mocktail with Thai-inspired ingredients.
They also serve up drinks in adorable lucky cat and Buddha-shaped mugs!
As for their bites, you can take your pick from options like their Vietnamese Grilled Mussels, Pineapple in the Pineapple Bun, or Crispy Lechon Rice.
LOCATION: 811 Queen St W, Toronto, ON
---
Pan-Asian bites and Asian-inspired cocktails are what you'll find at The Opium Bar.
They've got unique craft cocktails like their Chrysanthemum Gin Fizz with chrysanthemum-infused gin, and their Red Date Old-Fashioned with red date syrup.
You can also find a wide selection of Asian and international beers and spirits, including Japanese whiskies and Chinese baijiu liquor!
Their freshly-made Shrimp Chips and Taiwanese-style Popcorn Chicken are the perfect pairings with their cocktails.
Dimly-lit lanterns, exposed brick, and wood countertops give all the cool rustic vibes to the space!
LOCATION: 1321 Dundas St W, Toronto, ON
---
Escape into the streets of Asia at this night market-inspired bar on College.
You'll find a variety of unique Asian-inspired craft cocktails, like their Pineapple Lo-Tea with shochu and hojicha syrup and their Jeju Dove with yuzu sake.
They've even got delicious street food snacks like Curry Fish Ball Skewers and Da Lat Pizza!
Vintage signs and neon lights brighten up the lively space, and they've even got a hidden speakeasy called the Lonely Bar.
LOCATION: 434 College St, Toronto, ON
---
Enjoy out-of-this-world cocktails at this space-themed cocktail bar on Queen West.
Their fun space features vibrant lighting and virtual windows to give you the whole intergalactic experience.
They've got a variety of creative cocktails featuring ingredients like fried grasshoppers and cotton candy, as well as a selection of local and international beers and wines.
They've even got a small selection of food items on their menu, including a few different nanoburger options!
LOCATION: 739 Queen St W 2nd Floor, Toronto, ON
---
Best cocktail bars in Toronto:
BarChef
Mother Cocktail Bar
Northwood
The Cloak Bar
Library Bar
Famous Last Words
Civil Liberties
Three Monks and a Duck
The Opium Bar
Midnight Market
Offworld Bar
These were some of the best cocktail bars to visit in Toronto!
Of course, there are plenty of awesome spots around Toronto to grab drinks, but these were some of the coolest cocktail-centred bars worth visiting in the city.
Have you been to any of these cocktail bars in Toronto? What are some of your other fave spots for drinks? Let me know on Twitter or Instagram!
More Toronto restaurants
If you're looking for even more of the best Toronto restaurants, you might enjoy these posts:
Be sure to keep up with me on Instagram, TikTok, Twitter, Facebook, and Pinterest if you aren't already!
Feel free to subscribe to my weekly newsletter to get my blog posts delivered straight to your inbox.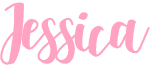 ---
Like this post? Pin it for later!