There are plenty of relaxing and romantic date night ideas you can do at home.
Sometimes you just don't feel like getting all dressed up to go out, and sometimes it's just nice to spend quality time together at home.
Especially if you live together, it's nice to actually do something together rather than just being around one another!
If you're on a budget, it's also nice to just have some cheap yet fun date night ideas you can do together at home.
Whether you're bored together or just looking to have a relaxing date night in, here are some stay at home date night ideas for couples!
Be sure to also follow me on Instagram and TikTok – I share a lot more content on those platforms that don't make it to the blog!
---
Date night ideas at home
---
1. Make breakfast for dinner
Trying out new Pinterest recipes is always a fun idea, so why not do it with your partner at home with some classic breakfast for dinner?
The more love put into the food, the better it tastes 😉
If you're in the mood for a day date, perhaps you can try out a new brunch recipe together!
Maybe even try making dalgona whipped coffee at home together.
---
2. Roll sushi from scratch
Sushi is one of those things that gets easier to make once you get some practice.
Even if you don't get them perfect on the first try, making sushi from scratch is still a fun activity to do together!
You can find plenty of tutorials on YouTube and get a DIY sushi making kit on Amazon!
---
3. Bake some new treats
If you're more of takeout or delivery people, then perhaps baking might be something you'd rather do.
From matcha white chocolate cookies to banana bread muffins, there are so many delicious and fun baking recipes you can make together.
You can even try your hand at making some homemade ice cream or popsicles if you're craving a cold treat!
These double chocolate chip cookies are Adam's all-time favourite cookies.
---
4. Get competitive with board games
In the mood to get a little competitive with your significant other?
Spend a date night at home playing a board game (or even a few).
Scrabble is always a good one to play as a couple, or even Jenga!
Crack open a bottle of your favourite wine to make it more of a romantic date night.
---
5. Play multiplayer video games
Are board games just not your or your significant other's thing?
Try playing some multiplayer video games together instead.
Go back to the days of 2007 and spend an evening playing Runescape together.
If you have a Nintendo Switch, spend your stay at home date night playing Mario Party!
Or, simply download the Words with Friends app on your phones and compete in a digitized version of Scrabble.
---
6. Get a little artsy
Get creative and spend a stay-at-home date night doing some art together!
Bust out some watercolour paint and try to recreate a famous painting, have some fun with an adult colouring book, or even try to draw portraits of each other.
Feel free to bust out some wine or beer and get some music going to set the romantic mood.
---
7. Do some scrapbooking
Are you and your significant other big on traveling together?
Print out some of your favourite travel memories, collect any old ticket stubs or boarding passes, and get a little crafty with some scrapbooking!
If you enjoy it, you can try to do this with all of your future travels so you'll be able to look back on them in the future.
It's a lot different having the photos and memories printed out in a physical book than digging through old photos on your phone!
---
8. Do a couple's photoshoot
Get dressed in your best outfits, set up your camera or phone on a tripod, and take some cute couple photos together in the prettiest corner of your home.
If you really want to get into it, you can set up a fun backdrop and maybe hang up some string lights!
I have a blog post all about how to take your own Instagram photos if you're interested.
---
9. Learn your love languages
If you don't know what a love language actually is, it's basically how you as a person express and experience love with a romantic partner.
Curious to see your significant other's love language?
Take the love language quiz separately, then come together afterwards and talk about your results!
Knowing about each other's love languages can also help to strengthen your relationship, ya know?
My personal love languages are quality time and acts of service 🙂
---
10. Take the Myers-Briggs test
Another interesting test to take is the Myers-Briggs personality test, which tells you about your personality.
While you probably know your partner very well already, it's still interesting to see their results so you can understand them a little better!
You and your partner can take the test separately, then talk about your results afterwards!
---
11. Have a wine and cheese night
You can't go wrong with a night filled with delicious wine and cheese.
Grab some of your favourite cheeses, meats, and crackers and build the ultimate charcuterie board for your romantic date night at home.
Make use of that wine you were gifted last holiday season, or head to the liquor store and pick up your fave icewine!
---
12. Have a backyard picnic
Having a picnic is one of the cutest date ideas you can do at home, especially if you have a backyard.
Bring out a blanket, some pillows, and some snacks, and do a fun little picnic date at home!
If you're both city folk, you can also just set it up on your balcony 😉
---
13. Take a bubble bath
Light up a candle or two, throw in a bath bomb, and spend the evening relaxing with your significant other.
Sit your laptop on a stool to watch an episode of your favourite show on Crave!
Probably not the best idea to watch an hour-long movie unless you want to get all pruny.
If you want to make it a spa date night, give each other some massages afterwards!
---
14. Do some yoga or meditation
Are you both feeling stressed out or mentally exhausted lately?
Perhaps try doing a yoga or meditation session and relaxing your tension together.
There are plenty of great yoga lessons you can watch for free on YouTube (Adam and I like Yoga with Adriene), and Headspace is a great app for at-home meditation.
---
15. Do a movie marathon
If you have a lot of time on your hands, you can spend a couple hours binge-watching the Harry Potter series.
Otherwise, you can limit your night to one or two films and make it a weekly date night at home to look forward to.
The first four Harry Potter films aren't on Netflix, but the last four are!
The Lord of the Rings and Hobbit trilogies are other good ones, and the LoTR ones are all on Netflix.
If you're streaming movies, I've got blog posts on the best movies on Netflix, best movies on Crave, and best movies on Amazon Prime Video!
---
16. Do some reading together
I don't mean reading aloud together, unless that's your thing.
Sometimes just being together is enough, and you don't always have to be engrossed in conversation.
Add a few drops of essential oils into your diffuser, dim the lights, and get cozy with some cuddling and reading time.
Afterwards, you can talk about what you were both reading and what you were inspired by!
Reading is a super relaxing date night idea you can do at home together.
---
17. Learn a new skill together
Looking to have a date night that's a little more productive?
Spend time together learning a new skill and keeping each other accountable!
Whether it's learning a new language on Duolingo or picking up some Photoshop skills on Skillshare, there's plenty of new skills you can learn together online.
YouTube is also a great resource to learn new skills, and it's completely free!
---
Date night ideas at home:
Make breakfast for dinner
Roll sushi from scratch
Bake some new treats
Get competitive with board games
Play multiplayer video games
Get a little artsy
Do some scrapbooking
Do a couple's photoshoot
Learn your love languages
Take the Myers-Briggs test
Have a wine and cheese night
Have a backyard picnic
Take a bubble bath together
Do some yoga or meditation
Do a movie marathon
Do some reading together
Learn a new skill together
When it comes to having a relaxing date night at home with your partner, try to make it phone-free.
It's all about spending quality time together and enjoying each other's company, so you can survive not being on your phone for a couple of hours!
What are some other fun and romantic date night ideas you can go on at home? Let me know on Twitter or Instagram!
P.S. if you liked this post, you might like this post on winter date ideas in Toronto, or any of my other lifestyle posts.
Be sure to keep up with me on Instagram, TikTok, Twitter, Facebook, and Pinterest if you aren't already!
Feel free to subscribe to my weekly newsletter to get my blog posts delivered straight to your inbox.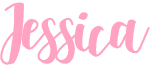 ---
Like this post? Pin it for later!