Ah, I guess it's time for the 30 before 30 bucket list.
Now that I'm 25 years old, I figure I should write myself a bucket list of things I want to do before 30.
As a kid, I always thought I'd have everything completely figured out by the time I was in my twenties.
I thought by 25, I'd be a successful novelist and married with kids.
I'm officially 25 years old now and I'm nowhere near either of those things, and I'm totally okay with that.
I feel extremely lucky that I've been able to do a lot of bucket list worthy things in my life, like pole dancing (lol) and skydiving, and most of the goals I have for myself now are a lot more simple.
30 feels like a lifetime away, but 5 years really isn't that long to achieve so many goals.
Here are 30 things I want to do before I turn 30.
Hopefully some of these ideas inspire you as well for your own 30 before 30 bucket list!
Be sure to also follow me on Instagram and TikTok – I share a lot more content on those platforms that don't make it to the blog!
---
1. Learn to speak my mother tongue fluently
My family language is Cantonese, and a goal I've always had on the back of my mind is to become fluent in speaking it.
I've tried listening to Cantonese songs and watching Cantonese movies to learn the language, and I always end up giving up.
I want to be able to speak Cantonese fluently so I can speak to both of my grandmothers who don't speak English.
---
2. Learn to speak another language
I love watching foreign films and TV shows, and I've picked up a lot of random words from different languages over the years.
It would be really cool to be able to speak Japanese or Spanish, even if it's just the basics.
I studied French all the way to the end of high school, but I don't actually know how to speak French properly.
---
3. Write something and have it published
Ever since I was a kid, my dream was to become an author.
While I don't know exactly what I want to write yet (perhaps teen fiction or even horror), it's one of my goals to have a novel published.
Even if I don't make it to being an author, being published in a prestigious magazine or news outlet would be pretty cool.
---
4. Read at least 12 books a year
Reading was one of my favourite past times growing up, and it's what inspired me to become a writer.
I do hope to read way more than 12 books annually, but my goal is just to read one book a month on average.
---
5. Read all the books I own
I've collected a lot of books in my lifetime, and I don't think I've even read half the books I own.
I have the entire Game of Thrones collection and I haven't even finished the second Mortal Instruments book, and I definitely want to read them even if I've seen the series/movies.
Fiction books are definitely my favourite, but I do want to read other types of books like self-help and biography.
I'm not counting Kindle books though, because I collect books that go on sale 😉
---
6. Watch all the best classic movies
While I went to school to study media/film, my knowledge of classic films and movies is pretty pathetic.
I'd like to cross off classic movies that are known to be some of the best, like Citizen Kane and Roman Holiday.
Is there a list somewhere? Maybe?
I guess I better get started now.
---
7. Make a difference through volunteering
Sure, I did my 40 hours of required volunteering in high school.
I also volunteered during university, but that was just to get my foot into the media/film industry.
I don't think I made much of a difference to anyone's life through those volunteering experiences.
I volunteered once at Hashtag Lunchbag with my friends a couple of years ago, and that's the sort of thing I'd love to do more of.
Making a difference in someone else's life!
---
8. Get a new hobby
When I think about it, my hobbies pretty much revolve around work.
Writing, photography, video editing – that's all stuff I do every single day on this blog lol.
It would be nice to pick a new hobby doing something I've never done before.
Preferably something that involves using my hands, which is something I'm not really good with!
Maybe sewing or knitting.
---
9. Master cocktail making
I would say I'm a pretty good cook, but I don't really know what I'm doing when it comes to cocktails.
The extent of my knowledge of cocktail making is mixing some tequila with Sodastream water and flavoured syrup.
Adam and I enjoy drinking a glass of wine or beer with our meals every now and then, and it would be fun to spice it up with some unique cocktails!
---
10. Understand beer and wine
Beer is beer and wine is wine to me.
I can't tell if the hops are sour or if the wine is aged longer or even if what I just said makes any sense.
I've read up on the differences between different beers and different wines, but honestly most of the time it all tastes the same to me.
All I know is that I like chocolatey stouts, so I definitely want to learn more and become a beer/wine connoisseur.
---
11. Become more financially literate
I consider my financial knowledge to be pretty good compared to the average person, but I'm definitely no expert.
I want to become more financially literate and be able to make my own educated decisions about investments and things like that.
YouTube is a great place for learning about finance, but you definitely need to find the legit people.
Update (February 2021): I'm no expert, but I would say that I'm financially literate now! I manage my own investments and regularly keep up with finance news.
---
12. Learn about politics
I voted for the first time in 2019, and that's when I started to learn more about politics.
While I still don't fully understand a lot of things, I'd like to continue to learn more.
I think it's important to know this stuff because it affects everyone.
And I don't think people should just care and only know about one party and their views, but all the parties as a whole.
Update (February 2021): I have a good idea of the different political parties in Canada and what they stand for.
---
13. Have a minimal capsule wardrobe
Although I don't shop for clothes and shoes nearly as much as I used to, I have so much clothing that it doesn't fit in my closet.
I have clothes stuffed into multiple closets, hanging off of chairs, piled in the laundry basket – definitely way more than I need.
I want to downsize my closet into a minimal capsule wardrobe so I know exactly what I have and I don't have clothes scattered everywhere.
---
14. Live in a clean, minimal home
I am the worst when it comes to keeping our place clean and clutter-free.
Every time I clean or declutter, things somehow start accumulating all over our counters and tables.
It's entirely on me, because I keep so much junk, and I don't take the time to organize things when I accumulate new things.
Whenever I want to take cute Instagram photos or stories, I literally have to clean or declutter beforehand.
I just want to live in a space I'm proud of!
---
15. Get better at taking care of my health
My health ain't getting any better as I'm getting older – I often get backaches and heartburn.
I know I need to workout more consistently and eat better, and it's something I truly do want to work on.
I don't care to be 100 pounds with no belly fat.
My goal is just to have a healthy body that serves me well.
---
16. Drink more water
I drink way too much coffee and tea and not enough water.
I don't want to give up drinking coffee and tea, but I definitely need to balance it out with more water.
Adam and I usually share one water glass that we refill throughout the day, but something I've been doing lately is using a separate glass to encourage myself to drink more.
More hydration = better skin and better health, yo.
---
17. Become more comfortable on camera
I'm not about to launch a YouTube career or anything, but I would like to become more comfortable on camera.
I've had the pleasure of appearing in some cool stuff, and I've also turned opportunities down due to my crippling anxiety.
I'm slowly getting more comfortable since I do create more video content nowadays, but I want to actually be able to not feel awkward when going on camera.
---
18. Invest in a full-frame camera
My dad bought me a Canon T3i for my 17th birthday, and that's where my love of photography began.
I would've still had that camera if it hadn't been stolen three years later, but I ended up replacing it with a Canon T6i.
Eight years later, I think it's time to finally invest in a full-frame camera.
I love photography, and I plan on taking pictures for the rest of my life.
With all that's going on right now, I definitely won't be ordering one at this moment, but definitely before 30.
---
19. Travel in an RV
I find van life very intriguing.
While I don't want to actually live full-time in one, I'd love to stay in one while traveling.
I think it would be really cool to do an RV trip across the USA or Canada someday, but that's not something I plan on doing before 30.
---
20. Do an overnight (or really long) hike
While my body is definitely in no shape to do a long hike, I'm hoping to do at least one before 30.
The longest hike I've done is Joffre Lakes near Whistler, which is around 10 km roundtrip.
One of the hikes on my and Adam's bucket list is the Skogafoss hike in Iceland, which I believe is around 16 km.
I'd be open to camping overnight in the middle of a hike, but definitely somewhere where bears aren't a threat!
---
21. Learn to snowboard
I learned how to ski for the first time this year, and it's definitely not my forte.
Snowboarding looks a lot more fun and cool, but I know it's also a lot more difficult than skiing.
Doesn't hurt to have it on my bucket list though!
---
22. Go scuba diving
I've only learned swimming in the past year so I'm not quite skilled enough yet to go scuba diving.
We went snorkelling in Oahu and it was a lot of fun, but still difficult for me to swim!
I hope in the next 5 years I'll be good enough at swimming to be able to scuba dive, and maybe even surf.
---
23. Learn self-defence
While I'm not planning on becoming an MMA star, I'd like to be able to defend myself in sketchy situations.
There are way too many creepers out there, y'all.
I did try one Muay Thai class when I was 16, but I got my contact punched out of my eye and never tried it again.
---
24. See the northern lights
I'm open to seeing the northern lights anywhere in the world.
It would just be so cool to see in person, and it would be a lot of fun to try to capture it on camera as well!
---
25. Fly business class on a plane
When it comes to travel, I definitely prefer to save on luxuries and splurge on experiences.
I usually go for the cheapest flights and stay in Airbnbs, but I enjoy booking cool activities and eating at unique restaurants.
Flying on planes is something I don't enjoy, especially in economy class.
But hey, a girl's gotta eat!
I know business class flights go on sale, and I'd definitely take the deal for a flight if it was longer than a few hours.
---
26. Explore every province and territory in Canada
I live in Ontario and I've been to British Columbia, Alberta, Quebec, Nova Scotia, and Newfoundland.
I love living in Toronto and wish more people took time to explore Canada rather than flying out abroad to other countries!
While I don't have any plans at the moment to visit all the other province and territories, it is on my bucket list.
---
27. Visit Japan
Japan is at the very top of my bucket list of countries I'd like to visit.
It was mainly Terrace House that made me fall in love with it!
There's just so much culture and the food in Japan looks absolutely incredible.
I know that when we finally get to visit Japan, it definitely won't be the only time we visit!
---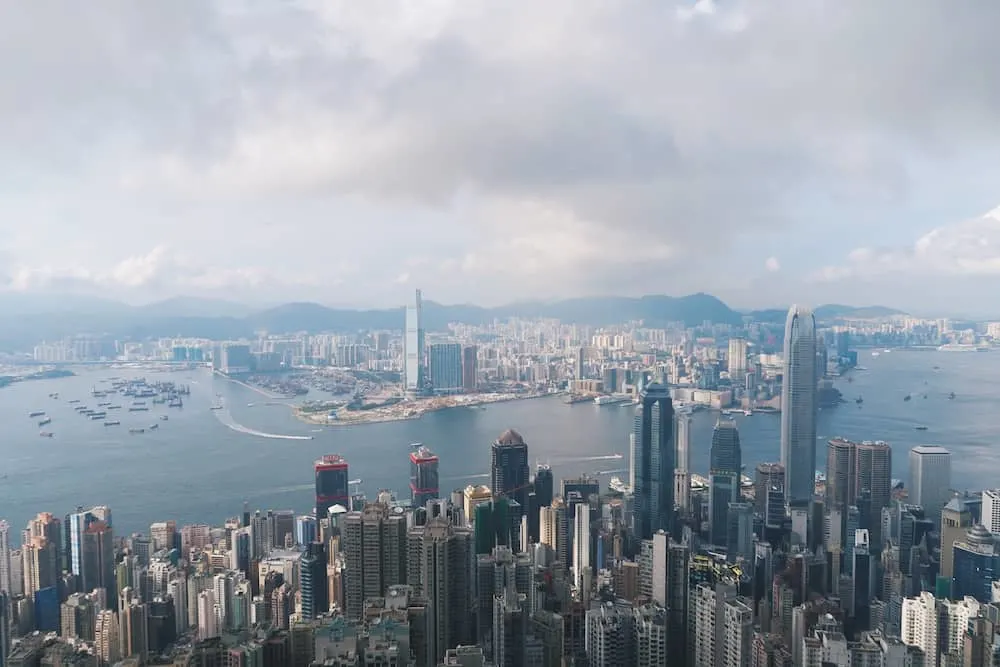 28. Travel to 30 countries
Outside of Canada, I've traveled to 5 countries: the United States, Hong Kong, Iceland, Ireland, and Israel.
5 years isn't a long time to travel to 25 more countries, but it'll be possible if we do a big Europe trip.
We also have 2 new countries we hopefully plan on visiting this year!
---
29. Adopt a pet
I'm a dog person, and I would love to raise my own puppy.
My parents have a dog named Choochoo and I love him to death, and it would be so fun for them to play with each other.
Since we plan on traveling a lot in our twenties, I don't know if we'll be able to adopt a dog, but we're open to adopting a cat as well.
---
30. Get laser eye surgery
I've heard some horror stories around laser eye surgery and I'm absolutely terrified of doing it.
However, I also want to be able to wake up every morning being able to see clearly.
One of my eye doctors told me before that my eyes would stop growing by 27, so it's definitely something I want done by the time I turn 30.
---
My 30 before 30 list:
Learn to speak my mother tongue fluently
Learn to speak another language
Write something and have it published
Read at least 12 books a year
Read all the books I own
Watch all the best classic movies
Make a difference through volunteering
Get a new hobby
Master cocktail making
Understand beer and wine
Become more financially literate
Learn about politics
Have a minimal capsule wardrobe
Live in a clean, minimal home
Get better at taking care of my health
Drink more water
Become more comfortable on camera
Invest in a full-frame camera
Travel in an RV
Do an overnight (or really long) hike
Learn to snowboard
Go scuba diving
Learn self-defence
See the northern lights
Fly business class on a plane
Explore every province and territory in Canada
Visit Japan
Travel to 30 countries
Adopt a pet
Get laser eye surgery
While these are all realistic things I'd love to tick off of my bucket list, I'm totally okay if I don't manage to make it through them all before I turn 30.
Are any of these ideas on your bucket list? What are some things on your 30 before 30 list? Let me know on Twitter or Instagram!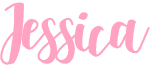 ---