Trying to figure out how to take good Instagram photos of yourself?
Let's be real: not all of us has an Instagram husband or personal photographer to take photos of us every single day.
Or, maybe you're doing some solo traveling and just don't want to keep asking strangers to take your photo for you.
Sometimes you just gotta do what you gotta do to get the perfect feed, and today I'm giving y'all some tips on how to take your own Instagram photos!
I've been taking photos myself pretty much since I started blogging several years ago, and it's a lot easier to take good Instagram photos than you think it is.
Here's how to take good Instagram photos of yourself if you don't have anyone else to help you!
---
Equipment for taking your own Instagram photos
Camera and lens
Do you want to shoot with just your phone, or do you want to shoot with an actual camera?
It all depends on the type of look you're going for on your Instagram feed.
I'll talk about the pros and cons of shooting photos with each camera below!
iPhone
Phone cameras are now better than ever, and you can get pretty good Instagram photos with just your iPhone.
Personally, I shoot most of my Instagram photos using my iPhone XS Max.
The main perks of shooting with iPhone is that you can easily whip out your phone anywhere, and you can immediately access and edit your photos.
iPhone photos also seem to be more relatable to other people!
The only thing that's not so great when taking iPhone photos of yourself is that you don't know how the shot will look until it's actually taken.
You just have to set the self-timer (or hit the remote), strike a pose, and hope for the best!
DSLR camera
If you prefer the look of a more "professional" photo, then a DSLR or full-frame camera is your bet.
The Canon T7i is the perfect beginner's camera if you're looking to invest in a DSLR!
Full-frame cameras can be a lot more expensive, and they're not necessary unless you're a full-out photographer.
The main difference between a DSLR and full-frame camera is that a DSLR crops the image you take, while a full-frame shows the whole thing.
Full-frames also take higher quality photos, but if it's just for Instagram, a DSLR is good enough.
The great thing about shooting with a camera over an iPhone is that you have more control over the image quality.
iPhones ain't built for low lighting, but DSLRs can take great photos even in low lighting situations.
Another great thing is that you can actually see the shot you're taking before you actually take the photo via the Camera Connect app.
You can download the free Camera Connect app so you can see on your phone exactly what your camera is seeing, and you can also use it as a remote.
The Canon 50mm 1.8 lens is a great affordable lens if you're looking for a lot of bokeh in your photos.
Tripod and remote
A tripod will make it a million times easier to take your own Instagram photos.
If you're not too crazy about the idea of pulling out a full-blown tripod in public, you can simply lean your camera or phone against something!
A tripod will make taking photos so much quicker and easier though, so you can spend more time shooting and less time feeling embarrassed.
iPhone tripod
If you're using an iPhone, get an iPhone tripod and use the self-timer.
Alternatively, you can just get a phone adapter if you already have a tripod.
Also, remember to always use the front camera and never the selfie one when taking your own Instagram photos.
Although you might prefer seeing yourself in the selfie mode, the quality is much better on the front camera!
Camera tripod
If you're using a DSLR, get a tripod and camera remote, or use your iPhone as a remote if you're able to connect to your camera through wifi.
I typically shoot with my DSLR when I'm taking Instagram photos by myself because it's much easier and more efficient.
I alternate between using my regular tripod or my Gorillapod, depending on how stealthy I want to be.
The Gorillapod is a lot smaller than a typical tripod, and it can be wrapped around things like trees or poles.
It's a lot less obvious than a regular tripod, but sometimes you might be shooting in places where there's nothing to wrap or place your Gorillapod around.
Lighting
The best lighting for taking Instagram photos is natural lighting.
But, you can also use a ring light if you just can't get great natural lighting inside your home.
My apartment faces the east, so I pretty much only get direct sunlight in the early morning.
A ring light is also great for taking selfies in even lighting, especially if you're taking photos specifically of your makeup!
---
How to take your own Instagram photos
When taking your own Instagram photos, you're going towant to do the following:
Plan out the photos you want ahead of time
Pick your shooting location
Take your photos in bursts
Be confident in your poses
Do a quick photo edit on the spot
I'll talk about each step in more detail below!
Plan out the photos you want ahead of time
When taking your own Instagram photos, ideally you should plan out your outfits, locations, and shots ahead of time.
This way, you're not aimlessly walking around and getting frustrated figuring out your poses.
I have a few go-to spots I regularly visit because I know the best shooting corners and I know when they won't be busy.
Practice your poses in the mirror to see what looks best and replicate them when you're shooting.
For example, maxi skirts look cuter when you're twirling them around, and sometimes jackets look nicer when they're draped over your shoulders.
Having a plan in mind will save you potentially hours of shooting photos!
Here are a few ways to stay organized when planning out your Instagram photos:
Write down a shot list in the Notes app on your phone
Take screenshots of inspiration photos
Save photo ideas to your Instagram Collections
When I plan my shoots, I like to include everything from the location, to the outfit, to even the props.
Pick your shooting location
Next up, you're going to want to pick your shooting location.
Will you shoot from the safety of your own home, or will you brave it out in public?
Taking photos from home
If going out to take Instagram photos in public is just not something you're ready for yet, or it's freezing cold outside, take photos in a pretty corner of your home.
As someone who is cohabiting with their partner in a less than 600 square foot space, I totally understand that not everyone has an "Instagrammable" home.
Get creative and move things around to make your space more Instagram-worthy!
I've temporarily taped things to the wall, moved furniture around, and completely emptied surfaces just to get my Instagram photos.
And hey, sometimes a simple photo in front of a plain white wall is good enough.
Get creative with your Instagram photo ideas!
Taking photos in public
There are only so many "Instagrammable" shots I can take in my tiny and non-Instagrammable space.
Sometimes you just gotta get the shot, and you have to go out in public to take your own Instagram photos.
While it's definitely not the easiest thing to do, it's well worth it once you get some good Instagram photos of yourself out of it!
Shoot early in the morning or during quiet hours
A lot of travel bloggers go out before or as soon as the sun rises to get their perfect Instagram photos.
If you want the least amount of people to be in your way (or to see you taking photos of yourself), go out early in the morning.
However, if you live in the city like I do, it might actually be more difficult to shoot in the morning when people are on their way to the office.
When I take photos in public, I usually like to shoot around 9 AM (people are already at the office by this time) or around 2 PM (post-lunch when people are back at work).
Find a location where you won't be in anyone's way
Don't shoot photos during rush hour and don't shoot in busy spaces.
You want to be out of people's ways not just because you want solo photos, but because ya gotta be considerate of other people.
For locations, I usually pick places like parks because 1. they're nice and 2. they're more spacious so you won't be in anyone's way.
Here are secluded locations you can shoot photos in:
Quiet streets
Alleyways
Public parks
If you keep an eye out, you'll be surprised at how many places can actually be made Instagrammable!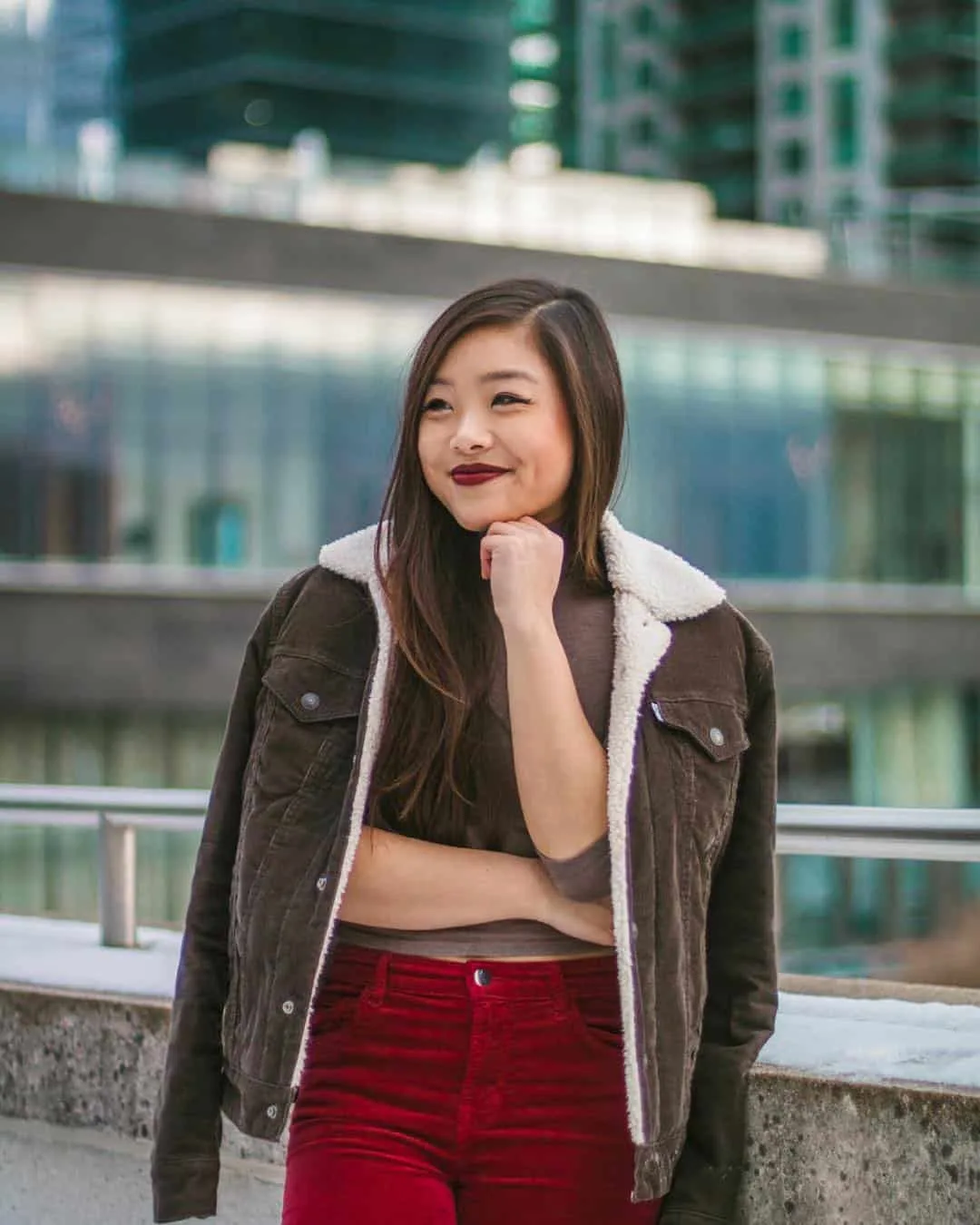 Take your photos in bursts
The most efficient way to do things when taking your own Instagram photos is to take bursts with a self-timer, whether it's on your phone or on your camera.
This way, you can switch up your poses a little bit between the shots, and not have to spend forever taking a single photo at a time.
It ain't fun running back and forth to the camera taking single shots.
How to turn on burst mode on iPhone
On your iPhone, burst mode can simply be used by pressing and holding onto the camera shutter button.
However, if you're taking photos yourself, it's a little different.
Here's how to turn on iPhone burst mode when taking self-timer photos of yourself:
Turn on the timer
Turn off live mode
Hit the camera shutter button
Then, go to your photos and look through the burst to select your favourite shots!
How to turn on burst mode on Canon
Burst mode is also known as continuous shooting, and it's super easy to turn on if you're using a Canon camera.
Beside the LCD screen and right above the image gallery button is a cascading set of rectangles.
Hit that button, then choose from one of the continuous mode selections.
If someone's taking photos for you, you can hit the next set of cascading rectangles.
If you're taking photos of yourself, select the last option that shows a timer with the letter "C".
Be confident in your poses
Of course it's going to look a little narcissistic when you're standing there in the middle of a public place taking photos of yourself.
But seriously, who the heck cares?
This is the age of Instagram, and you're probably never going to see any of those people walking by anyway.
I've taken photos in the middle of Toronto's Financial District, Harbourfront, and Main Street Unionville – all high traffic places with lots of people.
I've had teenagers skateboard in circles around me (lol), adults walk by and stare while laughing, but this is what it takes to get good Instagram photos.
You can't stress over whether people think you look silly or not.
Just go for it and do your own thing, girl.
Poses for Instagram
When taking your photos in bursts, it's good to try out a bunch of different poses.
This way, you have all kinds of options and can repeat the poses that are working for you!
Take a step forward
Twirl in a circle
Play with your hair
Look up, down, and to the side
Smile with no teeth and with teeth
If you're in need of more inspiration for taking cool photos of yourself, I have a blog post all about Instagram photo ideas.
Do a quick photo edit on the spot
If you really care about having a certain Instagram aesthetic, it helps to edit the photo you think might be "the one" on the spot.
This way, you can retake the photo in a different way if it doesn't fit your feed!
I usually do this when people are walking by as I'm taking photos of myself, so I don't feel as awkward lol.
My friends and I also do this if we're shooting Instagram photos together and we're not 100% in love with a shot.
Sometimes, all a photo needs is a filter or preset to make you fall in love with it!
---
Shooting Instagram photos by yourself ain't difficult if you're prepared, and you can definitely get plenty of good shots on your own.
Whether you decide to go out in public or take photos from the comfort of your own home, you can definitely get some good Instagram photos by yourself!
Do you take any of your own Instagram photos? How do you take good photos of yourself? Let me know on Twitter or Instagram!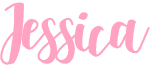 ---