It ain't always easy coming up with cool and creative Instagram photo ideas when you're constantly trying to stay active and constantly post new pictures every single day.
If you're as obsessed with Instagram as I am, you've probably gone through Instagrammer's block at some point or another.
When I travel, I take hundreds and hundreds of different kinds of photos and I end up with so much content, I can't even post it all on Instagram or I'll drive everyone crazy and make them unfollow me.
When I'm not traveling (which is most of the time), I have to plan and shoot my Instagram content ideas ahead of time, because I always struggle with finding photos to post on Instagram in the moment.
I try my hardest to stay active and post everyday (or at least several times a week), but sometimes your photo bank runs dry and you have absolutely no inspiration on what to post on Instagram.
With this list of Instagram photo ideas, you'll hopefully have almost a month's worth of content to post, plus more if you shoot each picture idea more than once (which is probably a good idea).
If you're looking for ideas on what to post on Instagram, you're in luck.
Here are some fun, creative, and simple Instagram post ideas to shoot if you've run out of content!
---
Instagram photo ideas if you have nothing to post
---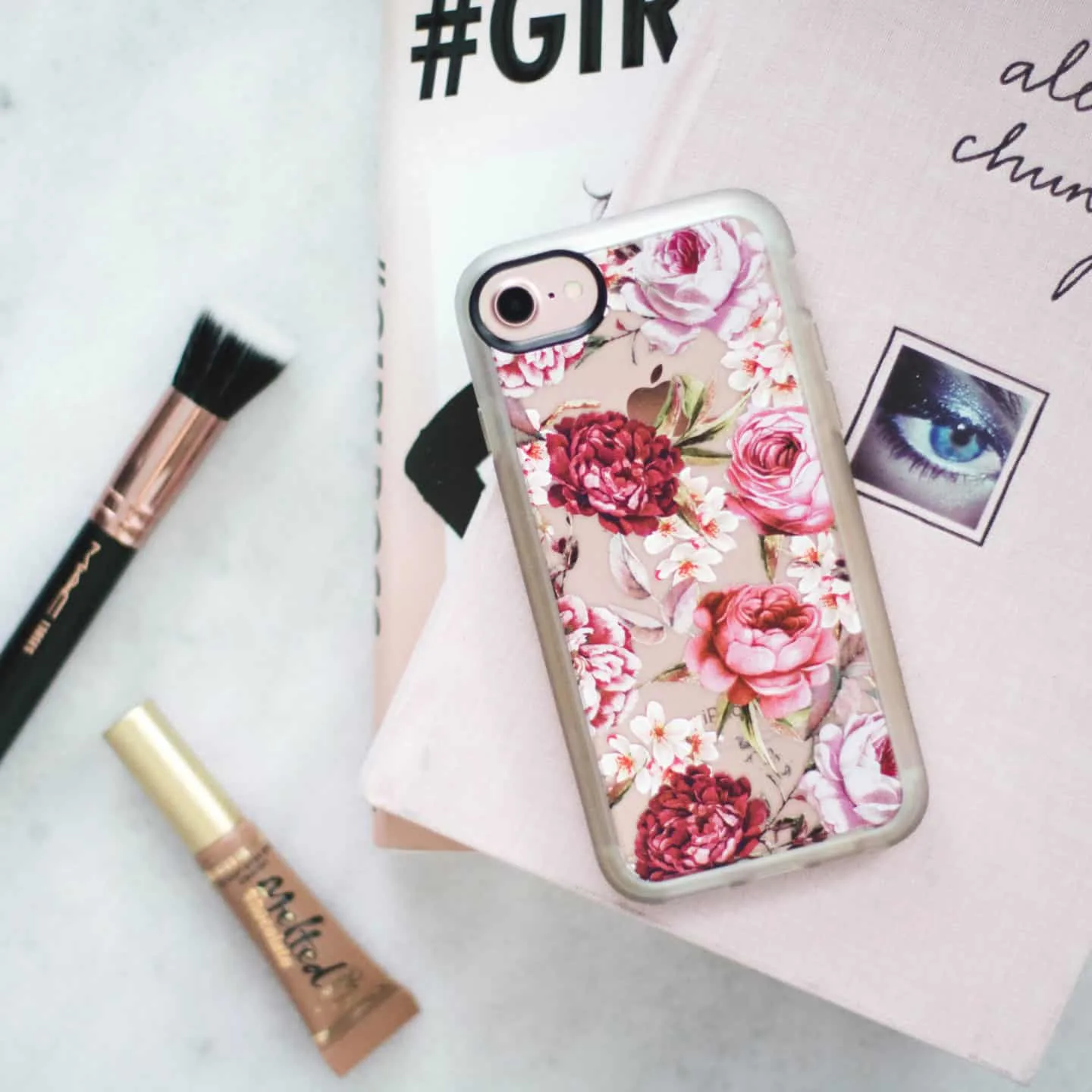 1. Take a classic flat lay photo
Everyone loves a good ol' flat lay photo on Instagram – it's aesthetically pleasing on your feed, and super easy to shoot by yourself in the comfort of your own home.
All you have to do is throw in some jewelry, beauty products, maybe a book or a laptop, and you're good to go.
If you're looking to bulk shoot your content, flat lay photos pretty much always make for great Instagram photo ideas.
If you're a small business owner, flat lays are a great way to showcase your products as well!
Bristol boards or contact paper are your best friends when it comes to taking great flat lay photos for Instagram – keep a stockpile of different kinds of backgrounds so you can switch it up.
I use either my AmazonBasics tripod or my Gorillapod to take flat lay photos, and if I'm shooting with iPhone, I use my phone tripod adapter.
If you're exclusively shooting with iPhone and don't have a camera, a phone tripod is a more budget-friendly option!
---
2. Snap a "day in the life" shot
Stop wherever you are and snap some photos of what you're doing, where you are, or even what you're working on if you're working from home.
Show us your daily workspace or even what you're currently reading in bed!
Sometimes people prefer to see the real life stuff over the more curated and planned stuff.
To make it even more ~realistic~, take a picture with your smartphone.
That way, it looks like you literally just snapped a photo and posted it rather than spent an hour editing a professional DSLR photo.
---
3. Shoot in the bathtub
Bubble bath, anyone? (I read that in the hormone monstress' voice in the Netflix show Big Mouth.)
Throw in a colourful bath bomb, pour yourself a glass of wine, and snap a pic of you chillin' in the tub.
If you don't care to be in the photo, just take a cool shot of the colourful bath bomb in the water.
Or, show off those hot dog legs in the tub.
---
4. But first, let me take a selfie
Looking for super simple Instagram photo ideas to take at home?
A selfie shot once in a while won't hurt your feed!
They're much easier than having someone else take your OOTDs because you can take 'em yourself at home.
Don't forget to close your bathroom door and maybe hide your laundry basket.
Otherwise, you can always take a selfie in front of a plain white wall!
Try not to post too many of them and never post them back-to-back – that is an Instagram sin.
---
5. Take a mirror selfie
Fancy some mirror selfies, anyone?
If you're just not feelin' your face today, you can hide it behind your phone in a mirror selfie.
Bonus points if you're shooting in front of a pretty mirror like the fancy IKEA one everyone has, or the even fancier Anthropologie one.
---
6. Take a photo of a cool or funny graphic shirt you own
The shirts will speak for themselves on your Instagram feed.
You can't go wrong with a cool RIPNDIP cat tee, or a t-shirt with a funny saying on it.
Having the bottom half of your face in the photo makes it a little bit more interesting.
Throw on some bright lipstick and maybe even some jewelry.
---
7. Use colourful lighting
Have a Philips Hue lightbulb lying around?
Put it to good use by throwing yourself a dance party.
Or maybe just a fun and colourful photoshoot.
Simply screw the lightbulb onto any lamp you have, change up the colours, and snap away!
You can control it through the Amazon Alexa too, which is fun.
---
8. Put up a newspaper/magazine wall
Have any newspapers, magazines, or even flyers lying around?
That's right, you can make use out of those Canadian Tire flyers as a photoshoot prop.
Simply tape them up along a wall and perhaps even along the floor, and you've got yourself a DIY photoshoot space!
---
9. Create a bed sheet wall
Another DIY photoshoot space you can create is using a bed sheet to mimic a studio look.
White, pink, beige, blue – whatever colour you have works!
You can hang it over a backdrop stand if you have one, or just over some furniture.
---
10. Use all the plants in your home
Got an abundance of plant babies in your home?
Round up all your plants and create a jungle-esque scene for a fun Instagram photo idea you can do at home.
The more, the merrier!
You can even play with depth of field by having some plants in the foreground and some in the background.
Gotta be #creative, y'all.
---
All you need is a cute outfit and a nice wall or backdrop, and you're set for taking an OOTD.
If you're stuck on where to shoot your outfit photos, I've got a post all about the most Instagram-worthy walls in Toronto.
If you don't have an Instagram husband to take your OOTDs, I've also got a post on how to take your own Instagram photos!
---
If you don't have someone to take your outfit of the day, #FWIS shots are always great Instagram photo ideas.
A "from where I stand" shot is basically a flat lay, but of what you're wearing.
All you gotta do is find a cool floor to stand on and give us a sneak peek of your outfit.
Bonus points if you've got a hip coffee cup or smoothie in your other hand.
Insider tip – make sure to stick your butt out a little to get a better front view angle of your whole outfit!
---
13. Visit a cute coffee shop
Coffee shots will never be overrated, especially if you've got some cool latte art in there.
You can even stick props like your phone or wallet in the shot to make it more interesting.
If the photo's looking a little bland on its own, adding in a bouquet of flowers for the shot will make it look a lot cuter.
If you're looking for some cute cafés to visit, I've got a post all about the most Instagram-worthy Toronto coffee shops!
---
14. Have a photogenic brunch somewhere
Brunch is always a good idea, y'all.
Posting a brunch photo around lunchtime is guaranteed to get people super hungry so they'll press that like button.
The more colourful and full the brunch spread is, the more eye-catching and Instagrammable it'll be.
I've got a blog post all about the most Instagram-worthy Toronto brunch places!
---
15. Eat some sweet treats
Everyone loves looking at dessert photos on Instagram, especially during the warmer months.
Make everyone jealous by paying a visit to a cute little ice cream shop for your Instagram.
The more extravagant and crazy the dessert is, the better it'll do on your feed.
Perhaps stop by one of Toronto's best ice cream shops!
---
16. Visit a pretty flower shop
Stand above the bouquets of flowers outside a flower shop and take a quick snap.
Or, take a photo of your hand holding a colourful bouquet in front of a pretty wall.
Don't forget to be courteous and actually buy the flowers if you're going to grab any bouquets though!
Flower shops are businesses, not free photoshoot locations.
---
17. Go outside and take a cool building shot
No, you do not need to be an urban explorer to take cityscape shots.
Actually, anyone can be called an urban explorer if you're exploring an urban neighbourhood 😉
Take a walk around your city or just snap some shots wherever you are. Don't forget to look up!
Building shots are especially interesting when the sun is setting or when it's cloudy outside.
Urban exploring in the Toronto Entertainment District and Financial District neighbourhoods is always fun!
---
18. Post a photo of a cool landmark in your city
Okay, okay, landmark photos are basic. It's a thing tourists take photos of.
But there's a reason why everyone takes Instagram photos of them!
A shot of the CN Tower or Casa Loma never fails – they're both photogenic locations.
If you're looking for easy Instagram photo ideas, landmark shots are the way to go.
---
19. Snap a photo of the sunset
Cotton candy skies make for great Instagram photo ideas. Basic but irresistible, my friends.
The more colourful the sunset is, the better the photo!
Just take a look at #toronto and see all the sunset photos anytime it's any colour besides blue or navy.
---
20. Dig through old photos
Sometimes if my photo bank runs dry, I dig through old photos on my phone or Flickr account (does anyone use that anymore?)
I've posted photos on my feed that were even years old!
Even if you've posted a photo before, if it's been a long time, you probably will have gained new followers by then who haven't seen it.
---
21. Post a #TBT
A throwback Instagram photo every once in awhile can be fun, especially when it's a nostalgic #takemeback travel photo.
That's why it's a good idea to save up some travel photos for later rather than posting them all at once.
Just don't post throwbacks too often, because people tend to like more current, in-the-moment content nowadays.
---
22. Take a photo of physical photos
Instax polaroid shots always make for adorable Instagram picture ideas.
Simply hold them with your hands in front of a colourful wall or scatter them across your bed in a flat lay.
Just have fun with it and be creative!
---
23. Shoot a cool Boomerang video
Instagram's Boomerang app makes everything look cooler tbh.
Get a little action going on your Instagram feed with a fun little Boomerang!
Take a Boomerang of your hand pouring coffee into a cup, you grabbing a slice of pizza, or even you doing cute poses.
A lot of Boomerangs tend to be low quality, but you can do something interesting with it and make it more Instagrammable.
You can also get someone to help you take the Boomerang so it's less shaky and more professional-looking.
Some easy Boomerang ideas to try out:
GIFs and Cinemagraphs
If you're good at using Photoshop, you can try creating GIFs or Cinemagraphs instead!
The great thing about GIFs and Cinemagraphs is that they're more controlled than taking Boomerangs.
They take a lot more planning and editing, but they can look really awesome!
---
24. Take a quick still video
Video is a lot more engaging than a still photo, and something that's very popular on Instagram nowadays is a sort of "still" video shot.
It's best done with scenic shots that could do with a little more action.
Because it's just a simple video, it doesn't require any editing.
It'll look a lot more organic on your feed than a heavily edited vlog!
Some simple still videos to try out:
Yourself applying lipstick
Posing in front of the mirror with your outfit
You running out from behind the camera into the sunset on a beach
Walking from one side of the frame to the other in front of a tourist monument
You can put your camera or phone on a tripod and take the video yourself.
Or, you can have someone else take it for you!
---
25. Create an IGTV video
Most people don't spend more than a second looking at and scrolling past your photo.
Pretty crazy to think that when you think about the amount of work most people put into their Instagram content!
Which is why making videos is such a win – it gets people looking at your content for longer.
Play around with different kinds of IGTV content to see what works best for your audience.
On my own IGTV, I've done cooking videos, haul videos, travel vlogs, and more.
Another great thing about making IGTV videos is that you can repurpose the vertical video content on TikTok and Pinterest!
---
So there you have it: over two weeks' worth of creative Instagram post ideas to post in case you've got Instagrammer's block.
If you exhaust this entire list, just go through it again.
And again. And… Again. Infinite Instagram photo ideas!
It can get tiring constantly thinking of new content ideas to constantly post, but it's a million times easier to shoot if you know what you're looking for.
Here's a list of all the creative Instagram photo ideas you can take:
Flat lays
"A day in the life" shot
Bubble bath
Selfies
Mirror selfies
Cool graphic tees
Colourful lighting
Newspaper/magazine wall
Bed sheet wall
Plants
Outfit of the day photos
"From where I stand" shots
Coffee shops
Brunch spots
Dessert places
Flower shops
Buildings or city shots
Unique landmarks in your city or town
Sunset pictures
Old photos from your archives
#Throwback photos
Photos of Polaroid photos
Boomerangs, GIFs, or cinemagraphs
Quick and simple still videos
IGTV videos
Are there any types of Instagram photos you take when you're out of inspiration? Do you have any other Instagram photo ideas? Let me know on Twitter or Instagram!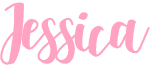 ---