For me, the best part of going to music festivals is dressing up and planning out all your cute festival outfit ideas.
I love that there's so much more going on at festivals than just the music – everything from the effort people put into their outfits, to the cool activities, to the unique food vendors!
When I used to go to Warped Tour and Riot Fest (which both sadly do not stop in Toronto anymore), I always planned my outfits months ahead of time.
Some people love dressing up for weddings and special events – I like dressing up for music festivals 😛
Anyway, if you're planning your outfits for an upcoming music festival, hopefully you get some outfit ideas out of this post.
Here are some cute music festival outfit ideas you can wear!
Be sure to also follow me on Instagram and TikTok – I share a lot more content on those platforms that don't make it to the blog!
---
Music festival outfit ideas
---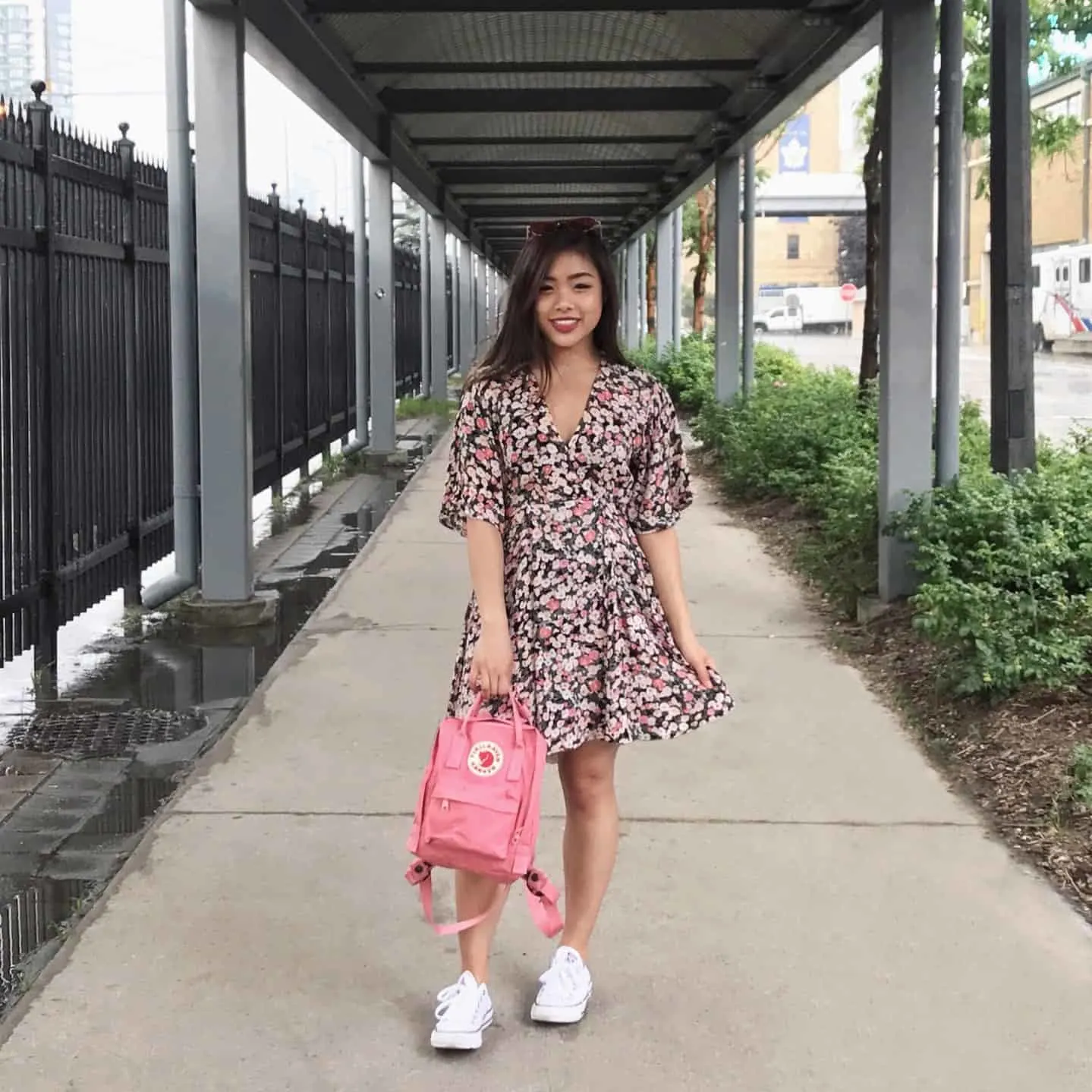 What to wear to a country music festival
Going to a country music festival like Boots & Hearts? Or even something like the Calgary Stampede?
Throw on a cute and flowy floral mini dress with a pair of sneakers and it's the perfect outfit for a country music festival!
I'm wearing an adorable dress from Billabong and my go-to white Chuck Taylor sneakers.
I'm all about comfort at music festivals, and sneakers are the way to do it!
You don't want to be suffering with blisters from wearing uncomfortable sandals or heels, so do yourself a favour and stick to sneakers.
Don't forget to carry a cute mini backpack to throw all your music festival necessities in.
I'm wearing my fave Fjallraven mini Kanken backpack in pink, which also happens to match my dress!
---
What to wear to an EDM music festival
It's definitely fun seeing girls decked out in their DIY rave outfits, so if you're into that, totally go for it!
As cute as rave bras are, I'm not comfortable with wearin' 'em out, so a cute crop top and denim shorts is what I'd wear to an EDM music festival.
My cropped halter tank is from O-Mighty, my denim shorts are from Levi's (similar here), and my backpack is from Fjallraven.
I actually wore this outfit to the Budlight Dreams Festival here in Toronto!
I jazzed up the look with a pair of translucent red sunnies from Urban Outfitters.
Just like in my country music festival outfit, I'd go with a pair of comfy sneakers like white Chuck Taylors.
---
What to wear to a punk rock music festival
Punk rock festivals are my jam – Warped Tour, Riot Fest, I'd do them all every year if I could.
I'd wear a more rugged outfit, like this old Warped Tour tee I DIYed into a tank top, alongside a pair of cut off denim shorts.
A plaid shirt makes it look more ~put together~ but if it's going to be hot AF, just stick to the tee and shorts.
I'm wearing an old plaid shirt from Aritzia and my fave Levi's 501 denim shorts!
If you're hitting up a punk rock festival, you're especially going to want to wear a good pair of sneakers, because there's a high chance your feet will get trampled on if you happen upon a mosh pit.
---
What to wear to a music festival like Coachella
Going to a more general music and arts festival like Coachella or Osheaga?
You might want to step it up a little bit and make your outfit a little more interesting!
I actually wore this outfit to Osheaga when I visited Montreal a couple of years ago.
I'm wearing a green bodysuit and sunflower shorts from American apparel, which pair perfectly together.
I also threw on a pair of green circle sunnies I got in Hong Kong and my trusty white Chuck Taylors!
---
These were some of my music festival outfit ideas, for different kinds of music festivals!
Though I don't really go to music festivals anymore, I still love the idea of dressing up for them.
I'd totally still go to a music festival just to wear some cute outfits 😛
Also, if I didn't remind you enough: ALWAYS WEAR COMFY SNEAKERS TO MUSIC FESTIVALS. You're welcome and goodnight.
What would you wear to a music festival? Let me know on Twitter or Instagram!
You can find more of my fave products and items on my wishlist in my Amazon Shop.
P.S. if you liked this post, you might like this post on what to wear to Osheaga, or any of my other fashion posts.
Be sure to keep up with me on Instagram, TikTok, Twitter, Facebook, and Pinterest if you aren't already!
Feel free to subscribe to my weekly newsletter to get my blog posts delivered straight to your inbox.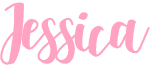 ---
Like this post? Pin it for later!