From European-inspired cafés to historic cobblestone streets, there are tons of amazing and Instagrammable places in Montreal you'll want to visit.
Montreal is one of my favourite cities to explore in Canada – there's just so much culture and beauty everywhere, and it's always fun to explore!
It's definitely a very Instagram-worthy city, and today I'm sharing with y'all some of the best and most Instagrammable spots in Montreal.
Be sure to also follow me on Instagram and TikTok – I share a lot more content on those platforms that don't make it to the blog!
Plan your Montreal trip
If you're planning a trip to Montreal, here are some other posts to help you plan your perfect trip:
If you're looking for fun activities to do in the city, there are plenty of awesome tours in Montreal, like this walking tour of Old Montreal or this guided bike tour.
Hotels in Montreal
There are plenty of great hotels in Montreal you can stay at:
Hotel Monville is a chic and contemporary 4-star hotel located right in the middle between downtown and the Old Port.
Hotel Omni Mont-Royal is a beautiful 4-star hotel with an incredible rooftop terrace and pool, and it's located near Mount Royal Park.
Fairmont The Queen Elizabeth is a luxurious 4-star hotel that's located right downtown by the Bell Centre. Fun fact: John Lennon & Yoko Ono recorded "Give Peace a Chance" in one of the suites here, and you can stay in it!
If you'd prefer to stay in an Airbnb, check out my guide on how to find good Airbnbs!
---
Instagrammable spots in Montreal
---
Prepare to be amazed once you step inside the World Trade Centre Montreal.
Right in the middle of the building is this gorgeous 18th century fountain and reflecting pool!
The statue atop the fountain is of Amphitrite, the wife of Poseidon, also known as the Greek god of the sea.
It was made by a French sculptor and originally sat on top of a fountain in France, but now lives here in Montreal.
You may have already seen this place all over Instagram, and it's worth the visit even for a quick photo snap.
The reflection in the water looks absolutely stunning in photos – I would love to visit here to capture the sunset one day!
LOCATION: 747 Rue du Square-Victoria, Montréal, QC
---
Charming brunch spots like Chez José
Montreal is filled with tons of incredible restaurants and brunch places, and a lot of them have fantastic food alongside Instagrammable interiors!
Chez José is my absolute favourite brunch place in Montreal.
The Mexican omelette is to die for, and the overall vibe of the restaurant is funky in a great way.
If you're in the mood to do a fun activity, this food tour takes you to various spots in Montreal!
LOCATION: 173 Avenue Duluth East, Montréal, QC
---
Old Montreal is lined with tons of cool galleries to visit, and the Galerie LeRoyer is my favourite one.
There are so many possible photo ops here, and the space is lovely!
The artwork changes every so often, and it's always awesome to take a peek at.
If you're in the mood for a gallery hop, you can do that as well!
LOCATION: 24 Saint-Paul St. West, Montréal, QC
---
Old Montreal has all of the European vibes, and it's probably the most popular spot in town for tourists.
The historic buildings and cobblestone streets make for a perfect backdrop to all your OOTDs.
If you're interested in learning more about the history of Old Montreal, you can do this fun history walking tour or this ghost walking tour!
I just love exploring Old Montreal – it's definitely one of the cutest and most Instagrammable places in the city!
LOCATION: Old Montreal, Montréal, QC
---
Artsy walls in the Plateau
The Plateau (le Plateau if you wanna say it the French way) is known as the more "artsy" part of Montreal.
The streets are lined with cute houses with chic staircases, colourful brick walls, and cool graffiti art.
It's a neighbourhood full of ~Instagram dreams~.
If you're interested in doing guided tours, this bike tour takes you through the Plateau and other Montreal neighbourhoods!
I stayed in the Plateau during one of my past visits to Osheaga, and I absolutely loved it.
If you're planning a visit to Osheaga by the way, you might enjoy my post on music festival outfit ideas!
---
You'll find Chinatowns in many major cities in North America, and Montreal has one of the cutest Chinatowns.
I love the historic buildings and the Chinese architecture – the neighbourhood is a historic site that actually dates back to the 1800s!
This guided food walking tour is the perfect way to experience Chinatown after you've snapped all your pics for the 'Gram.
Chinatown is one of the stops on this Montreal hop-on hop-off bus tour if you're looking to hit up all the popular tourist spots.
---
Cute cafés like Darling
Just like brunch spots, Montreal is filled with an endless amount of cute and aesthetically-pleasing coffee shops for your Instagram feed.
Darling and Tommy are my two of my favourite Montreal cafés, but you'll find tons of pretty ones across the city.
Do a café hop and hit up a bunch of Instagram-worthy coffee shops around Montreal!
LOCATION: 4328 St Laurent Blvd, Montréal, QC
---
In the mood for a lil' bit of hiking in Montreal?
The view of the city from Mount Royal Park (also known as Parc du Mont-Royal) is gorgeous, and you can walk, bike, or drive up to the top.
The walk is really relaxing, but you'll be sweating your booty off on a hot summer day.
I would definitely recommend renting a bike for the day, though it is a straight uphill ride!
You can also do a guided tour by e-bike if you'd rather something a little easier.
There's also a café at the top, so you can freshen up and grab iced coffee (or maybe pee if you have to).
LOCATION: 1260 Remembrance Rd, Montréal, QC
---
The Montreal Botanical Garden is absolutely amazing to wander around.
The Chinese Gardens are my favourite part of the botanical garden, followed by the Japanese Gardens.
Tickets to the Montreal Botanical Garden are a bit pricy and it's a little far from the downtown core, but it's so worth the visit.
And you'll get tons of Instagram-worthy pics out of it!
LOCATION: 4101 Sherbrooke St E, Montréal, QC
---
Montreal street art
There is so much cool street art all around Montreal, and it's definitely one of my fave things about the city.
They even have two graffiti festivals that happen every year in Montreal because the art scene is so poppin'!
You can literally just walk all around Montreal's vibrant neighbourhoods to peep out all the street art and murals.
You can also do a guided street art tour along St. Laurent Boulevard!
---
Instagram-worthy spots in Montreal:
World Trade Centre Montreal
Charming brunch spots like Chez José
Galerie LeRoyer in Old Montreal
Walls and alleyways in Old Montreal
Artsy walls in the Plateau
Montreal's Chinatown
Cute cafés like Darling
The peak of Mount Royal Park
Montreal Botanical Garden
Montreal street art
Montreal is a gorgeous city, and it's always so much fun to come back to.
I love that it's not as busy as Toronto, and I love all the culture of the city.
Plus, there are so many aesthetic Montreal Instagram photo spots popping up all the time!
If you're looking for activities to do in the city, there are plenty of awesome things to do in Montreal.
Have you been to any of these Instagram-worthy spots? What are some other Instagrammable places in Montreal? Let me know on Twitter or Instagram!
Plan your trip to Montreal
If you're planning a trip to Montreal, here are some other posts to help you plan your perfect trip:
Be sure to keep up with me on Instagram, TikTok, Twitter, Facebook, and Pinterest if you aren't already!
Feel free to subscribe to my weekly newsletter to get my blog posts delivered straight to your inbox.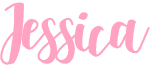 ---
Like this post? Pin it for later!