Hunting for the best brunch spots in Markham?
Brunch is my fave meal of the day, and I'm always on the hunt for new and cute brunch spots to visit around the GTA.
What I love about brunch in Markham is that a lot of it is Asian fusion or Asian-inspired, which is totally up my alley.
Whether you're into classic breakfast dishes or more unique and contemporary takes on brunch, you'll definitely adore these Markham restaurants.
Here are some of the best brunch and breakfast restaurants to hit up in Markham, Ontario!
And if you're searching for restaurants in specific areas, check out my blog posts on the best restaurants in First Markham Place, Main Street Unionville, or Downtown Markham!
Be sure to also follow me on Instagram and TikTok – I share a lot more content on those platforms that don't make it to the blog!
More things to do in Markham
If you're looking for more fun things to do in Markham, you might enjoy these posts:
---
Best brunch spots in Markham
---
Alchemy serves up amazing and unique takes on classic brunch dishes, 7 days a week.
Whether you're in the mood for the Shrimp benny with shrimp cake or Duck & Waffles with duck confit, they've got something delicious for everyone.
If you're a lover of eggs benedicts, you'll definitely love their selection.
They've also got all of the classic coffee fixings, so you can enjoy a good cup of cappuccino with your brunch.
If tea is more your thing, their Hojicha Latte and Peaches & Cream Latte are both really good!
The restaurant is teeny-tiny and it gets quite busy, so be sure to arrive early for a seat.
You can take an inside look of Alchemy in my TikTok video!
LOCATION: 4361 Hwy 7, Unionville, ON
---
Shan Shan Cafe shares a space with La Petite Colline, an adorable bakery combining Taiwanese flavours with Japanese techniques.
Asian fusion bites and handcrafted drinks are what you'll find at Shan Shan, and they use their own freshly-baked breads for their sandwiches!
Their standing toasts are the specialty here, and their BBQ Ribeye Toast is amazing.
They've also got unique drinks like their Iced Lychee Americano (with lychee juice) and Iced Honeycomb Espresso Latte, both of which were incredible!
The service at the café is impeccable as well – one of the best experiences we've had at a restaurant in a very long time.
I also love that they care about minimizing their environmental footprint – they're the only place I've ever seen use compostable sugarcane straws!
Shan Shan is actually located right on the border of Markham and Toronto by Woodbine & Steeles.
You can get an inside peek of the restaurant in my TikTok video featuring Shan Shan!
LOCATION: 3355 Steeles Ave E Unit C 5 & 6, Toronto, ON
---
Smash is another great restaurant in Markham that puts unique spins on classic comfort food dishes, and they've got a brunch menu available on weekends.
Try their Smash French Toast made with Challah bread if you're craving something sweet, or go for their BBQ Brisket Hash if you want something savoury.
Their espresso drinks were just okay (I got the Iced Latte and Adam got the Cappuccino), but they're decent enough.
If you're visiting during the warmer months, they've got a lovely enclosed patio for you to enjoy your hearty brunch!
They've also got a second location in Whitby!
You can also get an inside peek of Smash in my TikTok video.
LOCATION: 4261 Hwy 7, Unionville, ON
---
NextDoor is actually a sister restaurant to Smash, and they serve up modern and seasonal Canadian dishes with a twist.
They have brunch almost everyday of the week, with plenty of innovative dishes like their Duck Confit Pancakes or Okonomiyaki Cheeseburger.
They even have an epic brunch tower ($58 for 2 or $110 for 4) if you're looking to go all out with brunch!
They're located in the adorable Main Street Unionville neighbourhood, and they even have their own parking lot (a rarity in the area).
LOCATION: 139 Main St Unionville, Unionville, ON
---
In the mood for all things waffle?
Everything on Starving Artist's menu is served on or with waffles: Waffle Grilled Cheese, Breakfast Benedict Waffle (on potato waffles), Spicy Chicken Sandwich Waffle, you name it.
They've even got dessert waffles for the sweet tooth, like their Caramel Pecan Waffles or Waffle S'more.
Starving Artist started out in downtown Toronto over a decade ago, and now they've got locations all over the GTA.
You can find their Markham location near Highway 7 & Markham Road!
LOCATION: 5762 Hwy 7 Unit 3, Markham, ON
---
Japanese-inspired brunch? Sign me up.
Tanuki serves up modern Japanese comfort food with a rotating brunch menu every weekend.
You can peep out their brunch menus on their Instagram page, featuring dishes like Unagi Eggs Benedict, Torched Salmon Avocado Toast, or Mochi Mango Pancakes.
Their menu items are named after anime sayings, and they've got plenty of delicious Japanese-inspired cocktails if you're feeling a drank.
You'll find them at the J-Town Shopping Centre by Woodbine & Steeles!
LOCATION: 3160 Steeles Ave E Unit 1, Markham, ON
---
Platform is a quaint and cozy spot on Highway 7 serving up both coffee and brunch, and they've also got a gorgeous interior with a cool train mural.
From Belgian waffles to torched salmon toast, they've got plenty of classic and Asian-inspired brunch options to choose from.
The brunch is good, but drinks are definitely the specialty here!
They have an extensive drink menu featuring all kinds of coffee and tea drinks, like their Hojicha Latte and Blue Rose (butterfly pea flower tea with rose, white chocolate, and milk).
You can even try seasonal drinks like their Peppermint Mocha or Torched Ube!
They serve up coffee and tea from local and international roasters and companies, including coffee from Hatch Coffee nearby and 49th Parallel in Vancouver.
LOCATION: 4450 Hwy 7, Unionville, ON
---
SCENIC serves up coffee and brunch every single day of the week.
They've also got Japanese-inspired brunch dishes on their menu made with local ingredients, including their Yuzu Eggs Benedict, Strawberry Rose Mochi Pancake, and Tamagoyaki Omelette!
I adore their Okonomiyaki Grilled Cheese, with is topped with nori and comes with an okonomiyaki dipping sauce.
They've also got all your typical coffee offerings made with locally-roasted coffee, alongside more unique options like their Hojicha Latte and Kabocha Soy Latte.
You can find their café right by Woodbine & Highway 7 in a small plaza!
LOCATION: 8241 Woodbine Ave #7, Markham, ON
---
Cafe N' One also serves up delicious Japanese-inspired brunch dishes, and this tiny café is open everyday of the week.
From their Dorayaki Pancake to their Karaage Moffle (mochi waffle), they've got so many delish all-day breakfast options.
They also have a good selection of Japanese-inspired signature pastas and specialty croissant sandwiches.
They've currently got a takeout special where you can get a free drink with the purchase of a pasta, but it's cash-only!
The restaurant is kinda small, so definitely come early if you want to get a table!
You can find them near Highway 7 & Woodbine, and they also now have a second location in North York by Yonge & Finch.
LOCATION: 8366 Woodbine Ave, Markham, ON
---
This adorable and Instagrammable brunch spot in Markham features Taiwanese-inspired dishes and unique bubble tea offerings.
Their drinks are aesthetically-pleasing, and they even have heart-shaped Hong Kong egg waffles!
You can find their café near Highway 7 & Warden.
LOCATION: 3601 Hwy 7 #119, Markham, ON
---
A Corner Cafe is another awesome restaurant in Markham serving up classic and Asian-inspired dishes, including some delicious brunch options.
Go for their Matcha and Red Bean Waffle if you're into sweet things or their Piggy Benny if you're into more savoury dishes!
They've even got Asian-inspired drinks like their Taro Milk Freeze, Hokkaido Roasted Milk Tea, and Pandan Kumquat Lemonade.
If you're more into classic coffee drinks, they've got that as well, alongside unique ones like their Vietnamese Latte and Matcha Affogato.
LOCATION: 4981 Hwy 7 Unit 11, Unionville, ON
---
Cafe Bon Bon serves up unique Asian fusion brunch dishes like their Curry Cheese Karaage, Soft Shell Crab Chili Linguine, and Beef Stroganoff Omurice.
They've got classic espresso drinks alongside more unique offerings like their Sea Salt Cream Iced Coffee and Mocha Frappé, made with coffee beans from a local roaster.
They also source their teas from Taiwan, and you can choose from drinks like their Roasted Oolong Latte to their Matcha Latte.
You can find Cafe Bon Bon at the Times Square plaza, located on the border of Markham and Richmond Hill, and they're open Wednesday through Sunday.
LOCATION: 550 Hwy 7 #90, Richmond Hill, ON
---
Originally a seafood restaurant and sports bar, Good Catch now also serves up Hong Kong-style fare at their spot in Downtown Markham.
They've got unique brunch dishes like their Crab Cake Benedict and Charcoal Toast with Milo Condensed Milk, though pretty much anything on their menu is great for brunch!
Pretty much any dish with their satay beef or curry beef is amaze.
Their double cheese baked dishes are delicious as well – you can choose between either rice or spaghetti for them!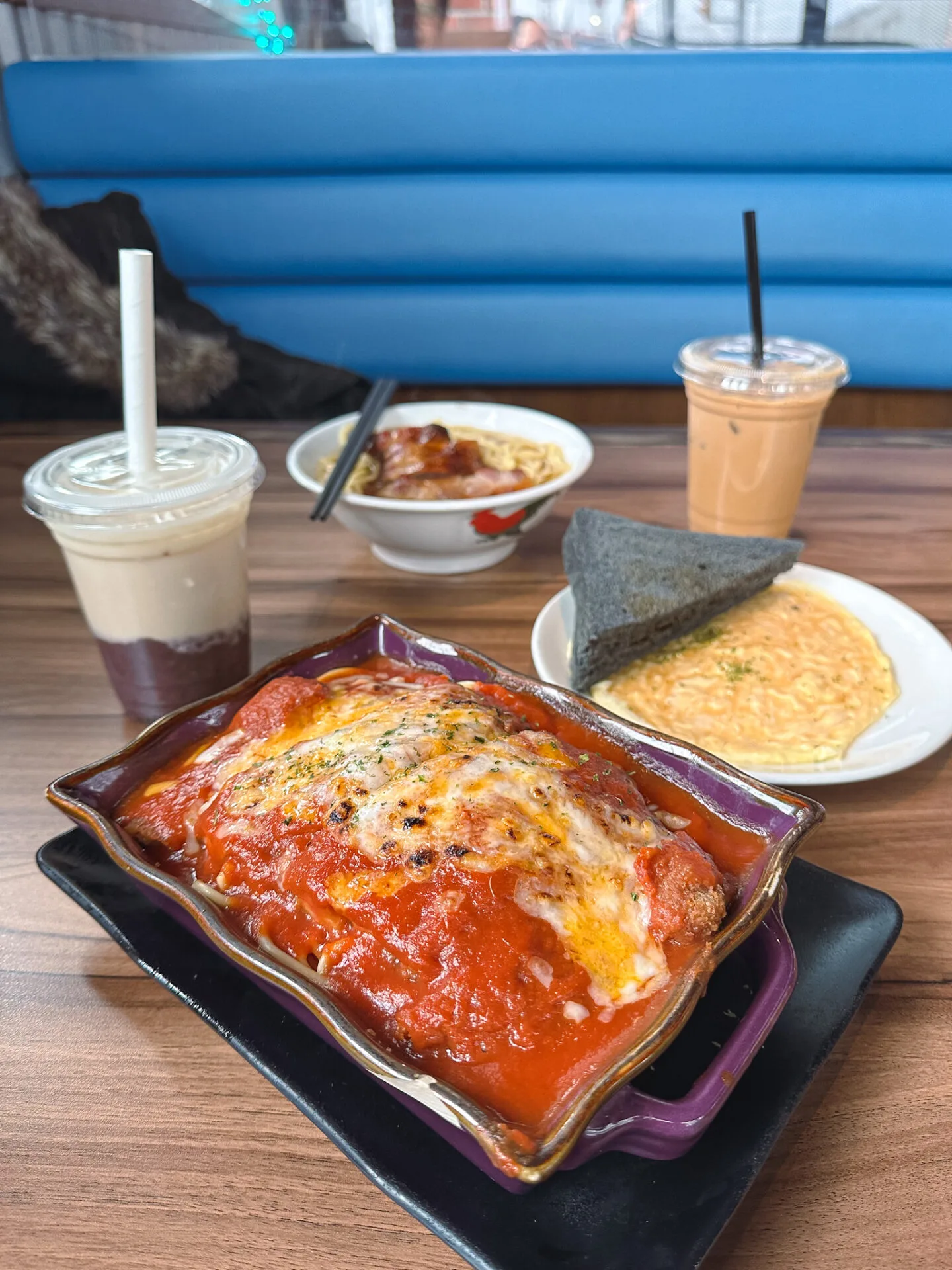 You'll also find unique dishes you won't find at any other HK cafés, like their Sakura Shrimp and Chicken Fried Rice or their Prawn and Truffle Scrambled Eggs on Rice.
Most of their HK dishes come with a combo drink, and we love their Hong Kong-style Milk Tea, which you can have iced or hot!
If you're craving western-style seafood dishes instead, you can grab dishes like lobster rolls and local craft beer.
The Shrimp Toast is pretty good (though doesn't have much shrimp), and it comes with either potato salad or fries.
The restaurant is divided between the sports bar and HK café, but you can order from either menu on either side of the restaurant!
I love how both sides of the restaurant have totally different vibes – the sports bar is more bright and open, while the HK café side is more cozy and intimate.
We prefer the café side during the day (bright and cozy) and the sports bar side at night (colourful lights and moody vibes)!
There's a lot to do in Downtown Markham, so be sure to explore the neighbourhood after filling up your belly!
LOCATION: 179 Enterprise Blvd #109, Unionville, ON
---
Best brunch in Markham:
Alchemy Coffee
Shan Shan Cafe
Smash Kitchen and Bar
NextDoor Restaurant
Starving Artist Waffles & Espresso
Tanuki Markham
Platform Espresso Bar
SCENIC coffee + brunch
Cafe N' One
Miss Lin Cafe
A Corner Cafe
Cafe Bon Bon
Good Catch Bar & Café
These were some of the best and most delicious brunch restaurants to hit up in Markham!
Markham's brunch scene has really been poppin' in recent years, and there'll definitely be more cool brunch places opening up in the future.
Have you been to any of these brunch spots in Markham? What are the best places to grab breakfast and brunch in your opinion? Let me know on Twitter or Instagram!
More things to do in Markham
If you're looking for more fun things to do in Markham, you might enjoy these posts:
Be sure to keep up with me on Instagram, TikTok, Twitter, Facebook, and Pinterest if you aren't already!
Feel free to subscribe to my weekly newsletter to get my blog posts delivered straight to your inbox.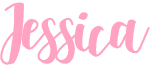 ---
Like this post? Pin it for later!