Looking for the best and most fun things to do in Markham?
I grew up in Richmond Hill, but I spent a lot of time hanging out with my friends in Markham.
There was just so much better food in Markham, and so many more fun festivals happening back then!
This was well over a decade ago, and Markham is even more awesome now, with so many cool spots and fun things to do.
Whether you're looking to do something solo or take a first date, you'll definitely find something on this list that'll tickle your fancy.
Here are some of the most fun things to do in Markham, Ontario!
More things to do in Markham
If you're looking for more fun things to do in Markham, you might enjoy these posts:
---
Fun things to do in Markham
---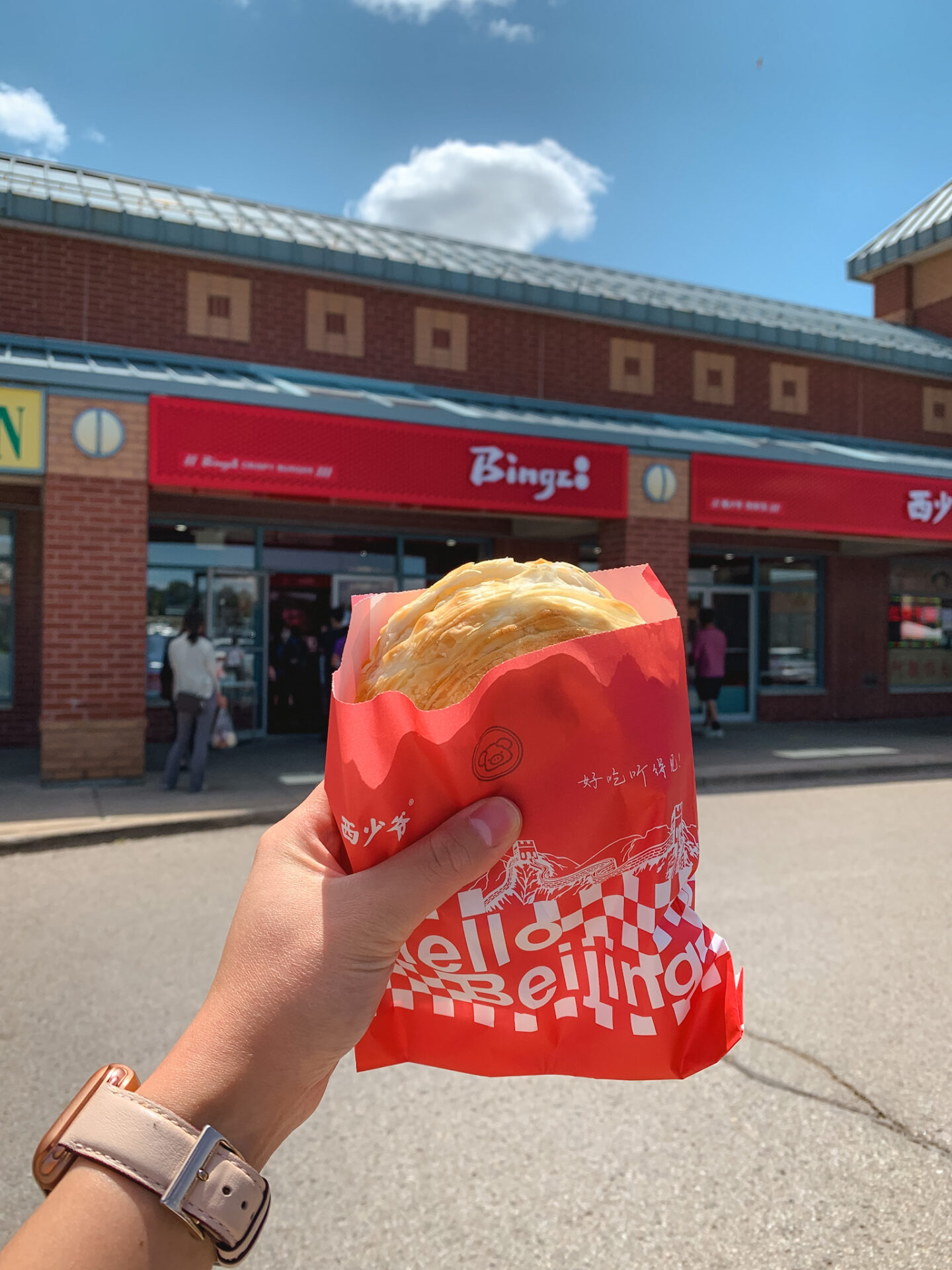 Eat at some of the best Asian restaurants
If you know anything about Markham, it's probably that it has a large Asian population.
And of course, that means it's one of the best cities to grab authentic and delicious Asian food in all of Canada!
From dim sum to sushi, there are so many incredible Asian restaurants in Markham to eat at.
You'll find everything from authentic Cantonese eats to Japanese fusion cuisine!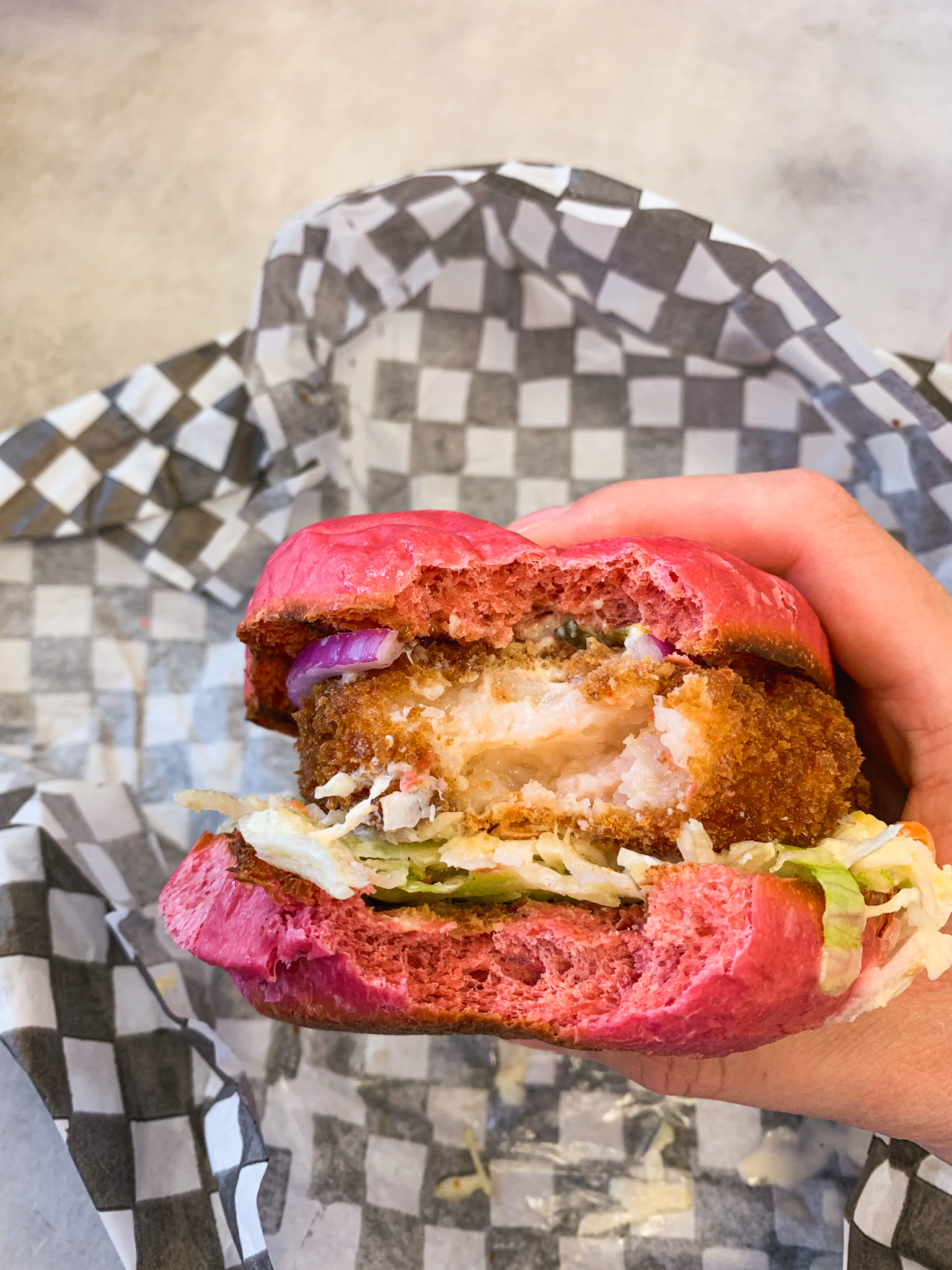 There are great restaurants across the city, but these are some of the best malls and plazas for Asian food in Markham:
First Markham Place: an Asian shopping mall with a large food court inside and sit-down restaurants outside
Downtown Markham: a new neighbourhood filled with condos and modern restaurants
Times Square: a shopping plaza filled with casual Asian restaurants, bakeries, and shops
Commerce Gate: a shopping plaza similar to Times Square
Langham Square: a shopping/office/residential complex with a T&T and plenty of Asian restaurants
If you're visiting Markham during summer, you can hit up the best patios, or even get your dessert fix at the best dessert places.
---
I feel like I've definitely walked through First Markham Place (also known as FMP) at least 100 times in my life.
My parents worked in the area, and it was pretty much one of the only places to hang out back when I was in high school!
It's an Asian mall with everything from specialty food shops, to ~kawaii~ toys and accessories, to hair salons.
There's even a food court with all kinds of Asian food – it used to be one of the only spots to grab cheap bubble tea, besides Pacific Mall.
Tbh the restaurants in the plaza are what you need to check out, and here are some great ones:
The Owl of Minerva (Korean)
Katsuya (Japanese)
Mabu Generation (Taiwanese)
Sugar Marmalade (Taiwanese desserts)
It's also worth stopping into Oomomo while you're at FMP, which is a ginormous department store with all kinds of affordable Japanese products, including everything from skincare to food.
LOCATION: 3255 Hwy 7, Markham, ON
---
Have a spa day at Go Place
You might've seen Go Place pop up on your Instagram feed, and if you haven't, you'll definitely want to pay a visit.
It's a super chic wellness spa with all kinds of different themed specialty rooms, including a volcanic rock room, ice room, and jade room.
The fee is $63.95 per adult 16 and over and $40 per child aged 12 to 15, and it's a great spot for a date, girls' day, or birthday gift.
You can also get massages and skin treatments for additional fees, and there's also a bath house, gym, and Japanese restaurant inside the spa.
They're located at First Markham Place where the Cineplex used to be, with over 68,000 square feet of space!
LOCATION: 3275 Hwy 7 Unit 2, Markham, ON
---
PMall was like the cool, older sister to FMP back in the day.
It's a lot bigger, with a lot more little shops that you can stop into and a lot more food options.
It's actually the largest indoor Asian shopping mall in North America, and is supposedly even the largest Asian shopping mall in the western world.
The mall is not as busy as it used to be, especially because of online stores like Amazon and Aliexpress, but it's still fun to walk through and shop and eat.
My mom didn't let me come here in high school lmao, but I did sneak here once or twice 😬 (sorry mom.)
LOCATION: 4300 Steeles Ave E, Markham, ON
---
Main Street Unionville is definitely the cutest neighbourhood in Markham.
It's a historic neighbourhood filled with restaurants and shops, and it's a local hotspot during the warm summer months!
Stop by the Old Firehall Confectionary (where there's usually a lineup) for ice cream, or hit up Pod Coffee for their delicious matcha lattes and coffee.
Next Door is amazing for brunch and Jake's on Main is great for drinks (with a fantastic patio)!
Main Street Unionville is also super nice to visit during the holidays with all the pretty festive lights and wintery decorations.
---
I actually had no idea the Varley Art Gallery existed until recently, and I've been to Main Street Unionville dozens of times!
It's a gallery named after one of the Group of Seven artists, Frederick Varley.
The gallery space is actually larger than it looks from the outside of the building, and they've got some cool exhibitions and works in their permanent collection.
Admission to the gallery is free, but they do accept donations!
LOCATION: 216 Main St Unionville, Unionville, ON
---
In the mood for a romantic outdoor stroll or nice family walk?
Toogood Pond Park is one of the nicest parks in Markham, and you can take a leisurely stroll around the pond that sits here.
The walking trail features forest, boardwalks, and pretty pond views.
There's a parking lot specifically for the park, or you can park in Main Street Unionville and walk over.
LOCATION: 58 Sciberras Rd, Unionville, ON
---
Do an escape room at Trapped
If you haven't done an escape room before, you're definitely missing out.
Trapped has 5 different themed escape rooms for 2 to 10 people, including a Death Note one for my fellow anime fans!
Adam and I did the Death Note escape room here many years ago, and we definitely wouldn't have been able to complete it if he hadn't watched the show before – it helps to have seen the anime!
My sister and I also did a creepy one where they had "dead" bodies (just mannequins), but I don't think they have it anymore.
They've actually grown to have locations across Canada!
LOCATION: 3137 Hwy 7, Markham, ON
---
Play board games at Omescape
Omescape is a full-on game hub, and you can play escape rooms, board games, or chase tag.
Choose between 8 different escape rooms for 3 to 10 players!
The board game pass is $12.50 plus tax per person, which gives you access to almost 300 board games and video games for the day.
The board game pass also includes a drink at their in-store bubble tea shop, OmMyCup!
Adam got the Black Royal Flush, which was sesame milk tea with grass jelly, and I got the Hello Kitty, which was a brown sugar oat milk tea.
Both were delicious, but the Black Royal Flush was our favourite between the two!
They don't really have food there, but Omescape is located right beside Diana's Seafood, which has buck-a-shuck oysters with the purchase of a drink from Sundays through Thursdays!
LOCATION: 7501 Woodbine Ave #7, Markham, ON
---
Downtown Markham is a new and super modern neighbourhood filled with condos, restaurants, and even a merry-go-round for the kiddos.
They're still in the process of building tons of new condos here, and York University's new campus is actually opening here in 2023.
In the meantime, there's plenty to do in Downtown Markham, including catching a flick at the Cineplex VIP Theatre or dining at Lanna Cuisine for Thai food!
They host a lot of festivals here now, including the annual summer Night It Up! festival, an Asian night market filled with all kinds of delicious eats.
---
Fun things to do in Markham:
Eat at some of the best Asian restaurants
Shop at First Markham Place
Have a spa day at Go Place
Shop at Pacific Mall
Wander through Main Street Unionville
Admire art at the Varley Art Gallery
Stroll around Toogood Pond Park
Do an escape room at Trapped
Play board games at Omescape
Explore Downtown Markham
These were some of the best and most fun things to do in Markham!
Of course, there are plenty of awesome things to do in Markham, and these were just some of my favourite activities.
Have you done any of these activities? What are the most fun things to do in Markham in your opinion? Let me know on Twitter or Instagram!
More things to do in Markham
If you're looking for more fun things to do in Markham, you might enjoy these posts:
Be sure to keep up with me on Instagram, TikTok, Twitter, Facebook, and Pinterest if you aren't already!
Feel free to subscribe to my weekly newsletter to get my blog posts delivered straight to your inbox.

---
Like this post? Pin it for later!