Looking to order sweet treats and confections from the best bakeries in Markham?
I was never much of a pastry person growing up, but I've definitely grown to love them as I've gotten older.
Whether you're looking to pick up a sweet pastry for yourself or order a decadent birthday cake for a loved one, you'll definitely want to visit these bake shops in Markham.
Here are some of the best bakeries to visit in Markham, Ontario!
Be sure to also follow me on Instagram and TikTok – I share a lot more content on those platforms that don't make it to the blog!
More things to do in Markham
If you're looking for more fun things to do in Markham, you might enjoy these posts:
---
Best bakeries in Markham
---
Located in Main Street Markham is this adorable little patisserie and chocolaterie, which offers all kinds of delicious baked goods and sweet treats.
Along with their delicious and beautiful pastries, they've also got chocolates, sweets, and jams that you can take home with you!
Chef Chris Kwok has worked in fine dining restaurants and hotels across Canada, and he's won multiple awards, including Canada's World Chocolate Master in 2017.
They also have a small selection of coffee and tea drinks, perfect for pairing with one of their decadent pastries.
The interior is also lovely, and I love the fun and bright orange theme going on in the shop!
They use in-season ingredients sourced from local farms when possible, and they're passionate about helping the environment and reducing food waste.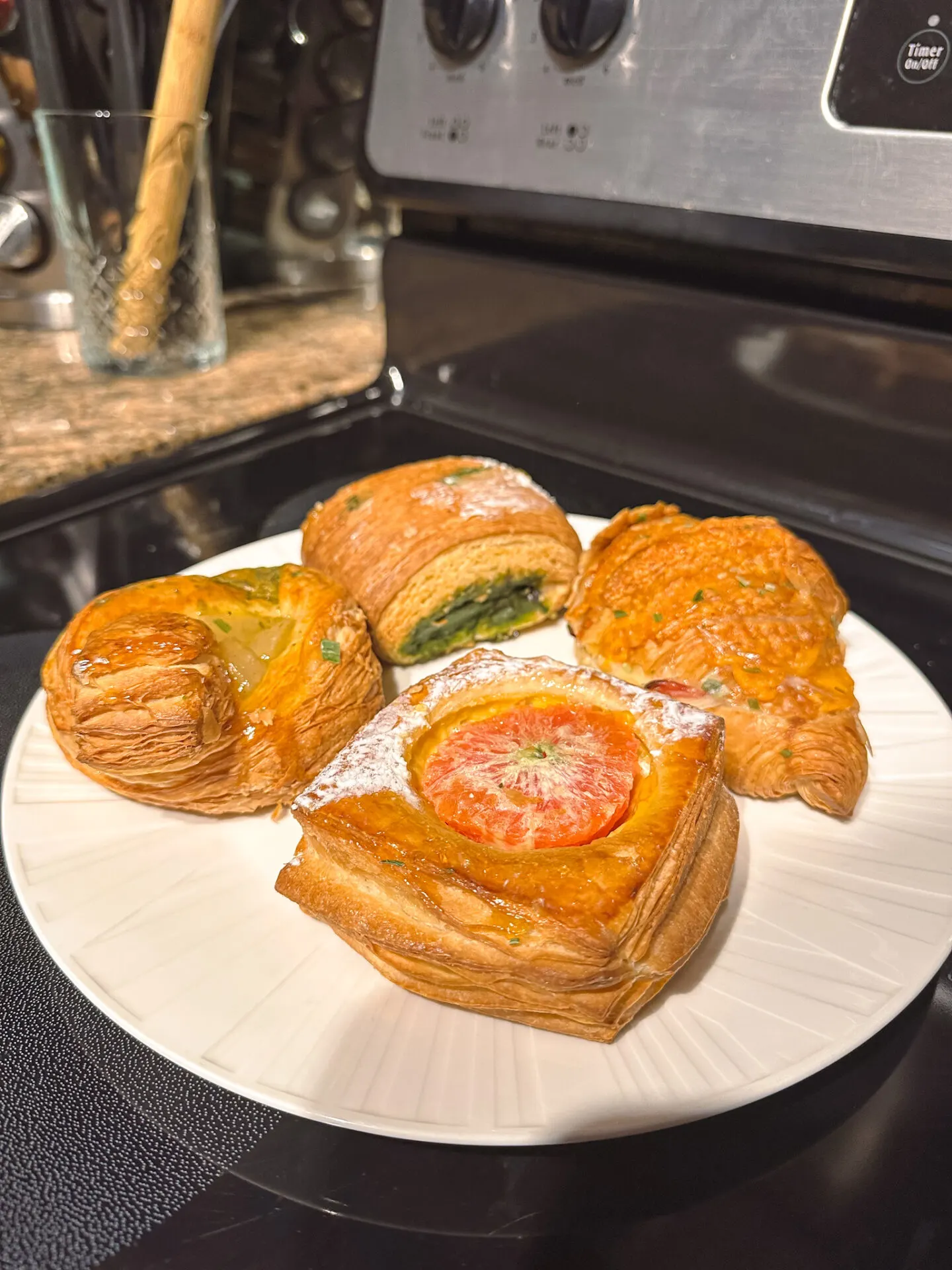 You can even find them on Too Good to Go, a food app where you can buy leftover food that would've gone to waste at a discounted price!
LOCATION: 31 Main St N, Markham, ON
---
French pastries paired with Japanese flavours are what you'll find at Yuzu No Ki.
Their cakes and pastries are absolutely gorgeous, and they've got so many unique offerings!
They also have delicious Japanese-inspired drinks on the café menu, including their Yuzu Ginger Jasmine Tea and Black Sesame Kinako Latte.
Their Hojicha Latte is one of the best hojicha lattes I've had in the city!
They're located right in the heart of J-Town, a Japanese shopping centre in Markham that's super fun to explore.
You'll even find some of their offerings inside Mofu Japanese Bakery, which is also in J-Town!
LOCATION: 3160 Steeles Ave E, Markham, ON
---
Butter Baker is a Toronto-based French bakery, and they've also got a location in Markham!
Find everything from flaky croissants to decadent chiffon cakes – literally heaven on earth for all of the baked goods.
They also offer a seasonal soft serve, which is available from April through October.
The flavours change up every month, with past flavours like strawberry, mango, and guava.
You can enjoy them on their own, or have them as a twist with vanilla!
Everything in their shop is handcrafted using natural ingredients and local Ontario dairy and free-run eggs.
If you're interested in seeing more of Butter Baker, peep out my TikTok video all about their downtown location by Yonge & Dundas, where they also have a waffle café and market!
LOCATION: 140 Amber St, Unit #10, Markham, ON
---
Duo is known for their French-inspired pastries with a Japanese twist, and they've got everything from classic pastries, to beautiful cakes, to chocolate bon bons.
They've also got all the classic espresso drinks, teas, and tea lattes if you're looking to pair your treat with a drink.
Their patisserie is located by Highway 7 & Leslie in the same plaza as Congee Queen, and there's minimal seating if you're looking to enjoy your coffee and pastry inside.
Otherwise, stop by their adorable café location in Richmond Hill by Leslie & 16th!
LOCATION: 230 Commerce Valley Dr E, Markham, ON
---
Patisserie Fleur is another aesthetic bakery serving up French-inspired cakes.
Go for one of their mini cakes if you're looking for an afternoon treat or pick up a large cake for a celebration.
They even do custom cakes if you're looking to do something extra special for someone!
If you're looking to do afternoon tea, they offer afternoon tea takeout with 8 sweet and savoury pastries and a tea drink of your choice.
You can find their little bake shop in Downtown Markham – spend some time exploring the neighbourhood afterwards!
LOCATION: 180 Enterprise Blvd, Unit 103, Markham, ON
---
We were honestly so shocked by how delicious Saint Germain's pastries were the first time we tried them.
Cantonese-style pastries are almost always delicious, but Saint Germain's pastries are truly something special.
They're all about local, fresh, and whole ingredients, and they've got plenty of unique baked goods alongside classic Hong Kong bakery staples and Chinese-style fruit cakes.
We especially love their Matcha Bun, Taro Pastry, and Black Sesame Pastry.
They've got a huge selection of pastries and baked goods to choose from, and there's no tax if you buy 6 or more!
You can find their Markham location inside Markville Mall, and you'll often find a line-up, especially during lunch hours!
LOCATION: 5000 Hwy 7, Markham, ON
---
Lucullus is a Hong Kong-style bakery serving up all your fave Hong Kong bites and drinks, and they've been around since 1991.
They bake their pastries and cakes fresh daily, as well as their freshly-made steamed rice boxes and dim sum.
You'll find classic HK pastries like Egg Tarts and BBQ Pork Buns, as well as more modern takes like their Deep Fried Crab Buns!
For drinks, they've got authentic Hong Kong-style milk tea (also known as lai cha in Cantonese) as well as pre-made drinks with ingredients like red bean, black sesame, and walnuts.
The interior of their Downtown Markham space is gorgeous, with plenty of eclectic decor pieces and cool industrial details.
You can find them in Downtown Markham or at 14th and Kennedy, and they've also got locations in Richmond Hill and North York!
Be sure to take a walk around the Downtown Markham neighbourhood afterwards – there's so much to do in the area!
LOCATION: Various locations
---
If you're as obsessed with croissants as I am, you'll want to pay a visit to Hazukido at Markville Mall.
They bake their croissants fresh daily using French butter and Japanese flour, so they're perfectly crispy and tender.
You can even watch the bakers making all the croissants from outside their storefront at the mall!
They've got all kinds of sweet and savoury options, including flavours like Hazelnut Chocolate and Truffle Crab Croissant.
I tried their Spicy Crab Roe Croissant, which has a nice subtle spice to it and is perfectly buttery!
They've also got a selection of classic and unique coffee and tea drinks, like their Okinawa Brown Sugar Macchiato and Charcoal Roasted Oolong Milk Tea.
They're actually a chain based out of Taiwan, and Toronto was their first Canadian destination!
You can find them across downtown and the GTA, including a few locations in North York.
LOCATION: 5000 Hwy 7, Markham, ON
---
Bake Code is run by the same people behind Chatime (one of the world's most popular bubble tea spots) in Canada, and they make some of the best pastries and desserts here in Toronto.
A lot of their desserts are inspired by Asian flavours, including their macarons, chiffon cakes, croissants and more!
They have some of the best croissants in Toronto, with flavours like Salted Egg, Mushroom Truffle, and Vietnamese Coffee.
They even have online ordering and delivery to make your life easier.
You'll find a selection of their treats and baked goods in Chatime stores, and they've got a full bakery location at their shop by Woodbine & 16th.
Fun fact: Chatime and Bake Code have their head office in Markham!
LOCATION: Various locations
---
This Japanese dessert chain makes the fluffiest cream buns with all kinds of different Asian-inspired fillings.
Their pillowy cream buns are sweet perfection, and they've got a variety of flavours including their classic Custard Cream Bun and Matcha Cream Bun.
I also love that they have seasonal flavours like their Chestnut Cream Bun and Earl Grey Cream Bun for winter!
They've also got a bunch of different Japanese-inspired lattes and drinks, as well as other sweet and savoury bites like fruit and katsu sandos.
The Hattendo chain started in Japan back in the 1930s, and they currently have 5 locations in the GTA, with two in Markham!
You can find an actual store by Woodbine & Steeles, and they've also got a shop inside Markville Mall.
LOCATION: Various locations
---
Daan Go is most well-known in Toronto for their adorable character macarons, but they've also got incredible cakes, cookies, ice cream, and even drinks!
A lot of their desserts feature Asian-inspired flavours, whether you're craving Vietnamese coffee or durian.
A lot of their cakes are topped with their delicious macarons, and they've even got fun shaped mini cakes like their Lucky Duck and Ramen Bowl!
They've got a whole range of cute and creative creations, and they've even got lucky cat smash cakes that are perfect for gifting.
Owner Christopher Siu first starred on season 2 of MasterChef Canada, and he came back for season 7 and won the title of MasterChef!
Also, if you're wondering what "daan go" means, it means "cake" in Cantonese!
Daan Go Cake Lab has a location at Times Square on the border of Markham and Richmond Hill (watch my TikTok video here), as well as in Chinatown, Scarborough, and Mississauga!
They'll also be opening their first location in Vancouver in spring 2023!
LOCATION: 550 Hwy 7, Building C Unit 70, Richmond Hill, ON
---
VaVa Designer Cakes is on the border of Markham and Richmond Hill, so we'll include it in here anyway.
They're known for their amazing chiffon cakes, which come in Asian-inspired flavours like taro and mango!
You can order one of their regular sized chiffon cakes for a celebration, or grab a box of their mini chiffon cakes to sample all the different flavours.
They also now have a location in North York, just south of Yonge & Steeles!
LOCATION: 330 Hwy 7, Unit 102A, Richmond Hill, ON
---
Located in the heart of Main Street Unionville is this adorable little cake shop specializing in Asian-inspired thousand layer crepe cakes.
From their signature Honey Crepe Cake to their Taro Crepe Cake, they have a bunch of different flavours to choose from.
They even have an 8-inch crepe cake featuring 10 slices of different flavours, if you're looking for a lil' variety!
They also serve up basque cakes, roll cakes, and chiffon cakes.
Grab their cake and coffee special and enjoy it on their adorable and super Instagrammable front patio!
Afterwards, you can take a little walk around Toogood Pond Park, where there's a super nice walking trail.
LOCATION: 158 Main St Unionville, Unionville, ON
---
Best bakeries in Markham:
Cho-Kwok-Lat
Yuzu No Ki Cafe & Patisserie
Butter Baker
Duo Pâtisserie & Café
Patisserie Fleur
Saint Germain Bakery
Lucullus Bakers & Roasters
Hazukido
Bake Code
Hattendo
Daan Go Cake Lab
VaVa Designer Cakes
Honey Honey Cakery
These were some of the best bakeries to visit in Markham!
Have you visited any of these bake shops? What are the best bakeries you've visited in Markham? Let me know on Twitter or Instagram!
More things to do in Markham
If you're looking for more fun things to do in Markham, you might enjoy these posts:
Be sure to keep up with me on Instagram, TikTok, Twitter, Facebook, and Pinterest if you aren't already!
Feel free to subscribe to my weekly newsletter to get my blog posts delivered straight to your inbox.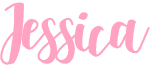 ---
Like this post? Pin it for later!