Looking for the best foodie gifts in Toronto to shop for the food lover in your life?
I personally think food and experiences are the best things to gift – it's hard not to enjoy a delicious meal or fun activity!
These foodie gifts are honestly great for anyone and everyone, 'cause who doesn't love eating tasty things?
I've included a variety of gift ideas, whether you're shopping for an adventurous foodie who's down to try anything, or someone who just enjoys the simple things.
Most of the companies I've featured are also local, if you're looking to support Canadian brands!
Without further ado, here are the best foodie gifts to shop in Toronto this holiday season!
Be sure to also follow me on Instagram and TikTok – I share a lot more content on those platforms that don't make it to the blog!
---
Best foodie gifts in Toronto
---
For the sandwich lover in your life, they'll definitely appreciate a jar (or a few) of Kozlik's mustard, which is made here in Canada.
You can do so much with gourmet mustard in the kitchen, and it tastes totally different from typical grocery store mustard!
I grew up hating mustard, and my life was changed after trying Kozlik's gourmet mustard for the first time at St. Lawrence Market in Toronto.
The Amazing Maple and Sweet & Smokey flavours are my absolute fave.
Fun fact that you can write in the holiday card: Canada is the largest mustard producer in the world!
---
I'm a big sauce gal and always love trying new hot sauces, and Pepper North makes some pretty dang great ones.
They're a family-owned business that manufactures all their sauces here in Ontario!
All of their hot sauces are also all-natural and gluten-free with no preservatives.
Grab the original 3-pack gift set for the spice enthusiast in your life, or the extra hot 3-pack for the ones who like it extra spicy. 🌶
---
Wildly Delicious is an amazing specialty food shop that we love visiting every time we're in the Distillery District.
They've got everything from unique house-made spreads, to jams, to vinegars that you can purchase for your favourite foodie (or even for yourself).
From their Peri Peri, Chilli, & Garlic Portugese Grilling Sauce to their Muskoka Cranberry & Pear Chutney, they've got so many interesting sauces worth trying!
You can shop them online, find them in grocery stores across Ontario, or visit their Distillery District store.
They've even got a small restaurant inside their store with incredible sandwiches featuring their own sauces and ingredients!
LOCATION: 11 Tank House Lane, Toronto, ON
---
If you're on the hunt for a super festive gift, a panettone would be perfect for the Toronto foodie in your life.
The panettone is a staple Italian dessert for the holidays, and you can find a massive selection of panettone at Eataly Toronto!
From pistachio, to orange and chocolate, to even classic panettone, it's a fantastic gift idea for anyone who loves a good pastry.
They've even got a gluten-free panettone and vegan panettone for the folks in your life with dietary restrictions!
---
If you've got a chocolate lover in your life, they'll definitely appreciate a sweet treat from Galerie au Chocolat.
Galerie au Chocolat is based out of Montreal, and they make their delicious gourmet confections using Belgian chocolate.
They use local and imported ingredients for their artisanal chocolates, including maple from Quebec, cream from Ontario, and Canadian butter!
They've got tons of chocolates and confections that are perfect for gifting, like their amazing caramel-filled milk chocolate snowmen and their white and dark chocolate peppermint candy bark.
They've even got an advent calendar filled with milk chocolates in different festive shapes!
---
If your food-loving friend loves to host, they'll especially love a beautiful, handcrafted cheeseboard from Manitoba-based Lynn & Liana Designs.
This family-run business makes their cheeseboards using quality wood and eco-friendly resin, and they have all kinds of different designs you can choose from.
And since every piece is handcrafted, every piece is also unique, even if they're the same design!
The medium Acacia cheeseboard is perfect for smaller gatherings, while the large and extra-large Acacia cheeseboards are great for larger gatherings and parties.
---
Got a special coffee lover in your life?
Grab them some locally-roasted beans from Ontario-based roaster and coffee chain, Balzac's!
You can grab them the Balzac's Blend coffee beans or the Atwood Blend ground coffee (yep, named after Margaret Atwood).
If your giftee has a Keurig machine, you can grab them this pack of Balzac's Blend K-Cup pods – they're compostable!
All of Balzac's coffees are Fairtrade Organic, and they use other Fairtrade Organic and organic ingredients in their cafés.
If you haven't had the chance to visit a Balzac's café in Toronto, you absolutely need to – they have tons of locations across the city!
The very first café opened up in Stratford back in the 90's, and it was inspired by cafés in Paris.
---
Know someone who loves tea more than coffee?
Some tea from Montreal-based DAVIDsTEA is a great holiday gift idea!
They've got plenty of fun holiday-themed gifts, like this Around the World in 24 Teas advent calendar and this holiday tea sampler.
This Nordic mug and holiday tea gift set is also really cute, and it even comes with a tea steeper!
You also can't go wrong with their Cold 911 tea, which is truly a lifesaver for cold and flu season.
---
For the cocktail connoisseur who loves fancy drinks, a cocktail kit from The Cocktail Box Co. is a great holiday gift idea!
The kits come with mini tools and ingredients to make classic cocktails, and they just need to add alcohol!
Whether they're more of an Old Fashioned drinker or a Mojito lover, The Cocktail Box has a bunch of different cocktail kits to choose from.
They even have a Moscow Mule cocktail kit that's perfect for the holidays!
If you really want to make it special, you can even grab Moscow Mule copper mugs to go alongside the kit.
They've also got four, six, eight, and ten piece kits if you want to give your giftee multiple cocktail kits to sample, or if you want to gift them to multiple people!
---
Of course, you can't go wrong with a gift card to their favourite restaurant.
Or, you can even just treat them to a meal at their favourite restaurant!
There are plenty of Toronto restaurants and restaurant groups that offer gift cards – here are a few options!
The ABURI restaurant group offers gift cards that can be used at any of their restaurants across Canada, including Miku and Minami in either Toronto or Vancouver!
A gift card to the Distillery Restaurants Corp. is also a great option, and it can be used at several different restaurants in the Distillery District, including Cluny Bistro and El Cartrin.
Ordering gift cards to restaurant groups might be easier so your giftee has different restaurant options.
But, if they have a specific spot they love, you can also just call or visit certain restaurants to see if they offer gift cards!
---
Best foodie gifts in Toronto:
Mustard from Kozlik's
Hot sauce from Pepper North
Sauce from Wildly Delicious
Panettone from Eataly
Chocolate from Galerie au Chocolat
Cheeseboard from Lynn & Liana Designs
Coffee from Balzac's Coffee Roasters
Tea from DAVIDsTEA
Cocktail kit from The Cocktail Box Co.
Gift card to a Toronto restaurant
These were some of the best foodie gifts in Toronto to shop for the food lover in your life!
Hopefully you found some inspo for your gift shopping – you can also peep out my post on unique stores in Toronto to shop for gifts!
Will you be grabbing any of these gifts for the foodies in your life? What are some other great foodie gifts you can shop for in Toronto? Let me know on Twitter or Instagram!
More shopping in Toronto
Be sure to keep up with me on Instagram, TikTok, Twitter, Facebook, and Pinterest if you aren't already!
Feel free to subscribe to my weekly newsletter to get my blog posts delivered straight to your inbox.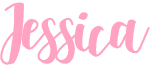 ---
Like this post? Pin it for later!