Looking for the best Canadian-made gift ideas to shop so you can support local makers here in Canada?
Whether you're looking for simpler or more splurge-worthy gifts, I've included a wide range of Canadian-made gift ideas to help you shop for your friends and loved ones.
We've got to do our best to support local, and shopping gifts that are made in Canada is an awesome way to do that!
Here are some of the best Canadian-made gift ideas to shop.
If you're looking for even more holiday gift ideas, check out my post on the best Toronto gift baskets!
Be sure to also follow me on Instagram and TikTok – I share a lot more content on those platforms that don't make it to the blog!
More Canadian brands
If you're looking for even more local Canadian brands to support, you might enjoy these posts:
---
Best Canadian-made gift ideas to shop
---
I never really knew much about bonsai trees until this year, and I think they're absolutely amazing.
If you don't know what a bonsai actually is, it's a Japanese art of artificially stunting the growth of trees.
Bonsai Store is a local Newmarket-based business that has everything you need for bonsai growing, from the bonsais themselves to the pots and accessories!
A bonsai is such a unique holiday gift idea for any plant lovers, and it'll last beyond an entire lifetime if they take care of it well.
I have a Juniper bonsai myself that I've been loving taking care of, and I also love the Chinese Elm, Hinoki Cypress, and Japanese Maple!
You can get 10% off your order using my discount code "JESSICALAM"!
---
If you're looking for simple yet practical Canadian-made gift ideas, a locally-made and hand-poured candle is perfect.
There are tons of awesome local candle companies that hand pour their own candles here in Canada, and the homebody in your life will definitely love a Kim and Pom candle as a gift.
Their candles are made with soy wax and lead-free cotton wicks, so they're eco-friendly and toxin-free!
They're hand-poured here in Ontario and packaged in sustainable packaging.
Go for the Christmas Tree, Gingerbread House, or Peppermint Vanilla scented candles!
---
For the person who spends long hours at their desk or in the car, they'll definitely appreciate a Flax Pac as a gift.
Their microwaveable flax seed heating and cooling pads are great for soothing sore necks and backs!
They use Canadian-grown flax seed and lavender, and they make their products here in Ontario.
---
Got a car enthusiast in your life to shop for?
Perhaps your car lover friend can spruce up their space with a cool custom car print.
Custom Car Posters is Vancouver-based, and they make each illustrated print to order, which you can customize!
I'm personally a Bimmer gal, but they've got prints of other car companies as well like Ford, Volkswagen, and Tesla.
---
You can't really go wrong with Canadian-made food products as gifts – who doesn't love to eat?!
For the health nut or sweet tooth in your life, grab them the gift of sweet, sweet honey.
Drizzle is a Calgary-based food company that offers raw, bee-friendly, superfood-powered, and locally-produced honey.
Pick up one of their flavoured honeys (like the cacao or berry) or just grab the box set (featuring ginger and turmeric honey jars) to make it easier!
---
Shopping for someone who absolutely loves spending time in the kitchen?
The home cook in your life will absolutely appreciate a handcrafted cutting board from Larch Wood Canada.
Their cutting boards are handmade from the wood of larch trees on Cape Breton Island, and every single board is unique.
---
For the sweet tooth in your life, you can't go wrong with some Canadian-made chocolates for gifts!
Purdy's started out as a small handmade chocolate shop in Vancouver over a century ago, and now it's one of the largest chocolatiers in Canada.
They have the most incredible holiday chocolate selections, and the peppermint bark is my and Adam's absolute fave – we get it every Christmas!
The Dear Santa chocolate bars are another fantastic holiday chocolate, and Purdy's donates $2 from the sale of each bar to supporting Canadian children's hospitals.
---
If thinking about individual holiday gifts stresses you out, maybe getting a local Canadian-made gift basket will make things easier.
Saul Good is a Canadian company that curates local gift baskets specifically for Toronto, Vancouver, Calgary, as well as Canada-wide!
I love their C-Sweet Gift Basket, which features all Ontario-made confections and treats.
They're also a certified B Corp, which means they do great for their employees and for the world.
---
Emery & Opal is a Montreal-based jewelry brand that makes beautiful and minimal sterling silver and gold-filled jewelry pieces.
Quite a few of their pieces are also customizable, like this initial and birthstone necklace!
Your gift receiver will love the fact that they're wearing something Canadian-made.
---
You probably already know of Canada Goose, but you probably didn't know their jackets are made in Canada!
I've owned several Canada Goose jackets in my lifetime, and their quality is one of the greatest for Canadian winters.
If you're looking to splurge on a holiday gift for someone, a Canada Goose jacket will last them a lifetime (especially with the lifetime warranty)!
I've been wearing my Victoria parka every winter for the last 7 years, and it's still in amazing condition.
You can also grab Canada Goose accessories like a tuque or gloves to help your giftee brave out the Canadian cold.
---
Best Canadian-made gift ideas to shop this Christmas:
Bonsai from Bonsai Store
Kim and Pom candle
The Flax Pac
Print from Custom Car Posters
Drizzle honey
Larch Wood Canada cutting board
Purdy's chocolates
Gift basket from Saul Good Gift Co.
Emery & Opal jewelry
Canada Goose jacket
These were some of the best made-in-Canada gift ideas to shop this Christmas season, no matter who you're shopping for!
What are some of your favourite Canadian-made brands to shop for gifts? Do you have any other great made-in-Canada holiday gift ideas? Let me know on Twitter or Instagram!
You can find more of my fave products and items on my wishlist in my Amazon Shop.
More Canadian brands
If you're looking for even more local Canadian brands to support, you might enjoy these posts:
Be sure to keep up with me on Instagram, TikTok, Twitter, Facebook, and Pinterest if you aren't already!
Feel free to subscribe to my weekly newsletter to get my blog posts delivered straight to your inbox.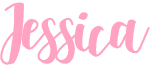 ---
Like this post? Pin it for later!