Looking to shop from some made-in-Canada clothing brands?
Whether you're looking to support local Canadian companies or just shop more sustainably, there are plenty of amazing made-in-Canada clothing brands you can shop.
While clothing that's made here in Canada can be a little more on the pricier side, the plus is that the pieces tend to be more well-made, and you're supporting our local economy!
Here are some of the best made-in-Canada fashion and clothing brands to shop.
Be sure to also follow me on Instagram and TikTok – I share a lot more content on those platforms that don't make it to the blog!
More Canadian brands to shop
If you're looking for even more Canadian fashion brands to support, you might enjoy these posts:
---
Made-in-Canada clothing brands
---
Franc is an amazing Toronto-based fashion brand that makes pieces perfect for your capsule wardrobe.
All of their clothing is ethically-made in Canada, and they're working towards using more eco-friendly fabrics.
They also offer a range of sizes from XS through 4X, which is amazing!
I adore this classic Babe tee, this striped cropped sweatshirt, and these lightweight trouser sweatpants.
They're also a certified B Corp, which is another awesome thing about them!
You can use my discount code "JESSICALAM" for 10% off select collections.
---
Hoi Bo makes basics with a unique twist at their Toronto studio, and I love the modest and oversized style of their pieces.
They use timeless colours that you can literally wear forever without them ever going out of style.
They have clothing, bags, and jewelry that are all handmade in their studio and retail store in the Distillery District.
I adore this supima cotton tee, these cotton wide leg pants, and this overcoat.
If you're looking for more cool spots in the neighbourhood, I've got blog posts on things to do in the Distillery District and the best Distillery District restaurants!
---
Encircled is another sustainable and ethical fashion brand in Toronto that makes basics with a twist.
Their pieces are cozy enough for home, yet dressy enough for the office.
Is it appropriate to roll out of bed and go to work in your sleep clothes? Maybe.
Their clothes are also made in Toronto using eco-friendly fabrics, and they're a Certified B Corporation!
My picks: Dressy Mock Neck Top ($98 CAD), Dressy Legging ($138 CAD), Dressy Sweatpant ($162 CAD)
---
A really cool thing about Muttonhead is that all their pieces are designed to be completely unisex.
All of Muttonhead's pieces are made in Canada (specifically Toronto), and their crewnecks and sweatpants are ethically made in Toronto!
A lot of their clothing is made up of cozy basics, including button-ups, denim, and loungewear.
I adore this fleece zip-up, which also comes with matching sweatpants.
I also love this colourful fleece zip-up and this comfy pullover hoodie.
---
OkayOk makes modern clothing for women, men, and kids, all made in Toronto.
A lot of their pieces are basics, using cotton fabrics milled in Scarborough and Montreal and sewn in Etobicoke and Toronto.
They also have a lot of cool graphic tees, which they design and print themselves at their studio in the city.
I love this adorable floral sweatshirt and jogger set and this cozy loft dress.
---
Miik is another Toronto-based women's sustainable clothing brand, and their pieces are made not far from their Toronto office.
While I'd say a lot of their pieces are for a more mature crowd, they've still got some gorgeous pieces that I'd totally rock (like this Blakely Jumpsuit).
My picks: Bridget Dress ($169 CAD), Koloa Romper ($179 CAD), Blakely Jumpsuit ($195 CAD)
---
La Leur makes gorgeous and sustainable clothing here in Toronto, and if you're a fan of brands like Aritzia, you'll love La Leur's pieces.
They source their eco-friendly fabrics from around the world, and their clothing is handmade in Toronto.
Their packaging is 100% compostable and zero-waste, which is really nice!
They also donate 2% of their profits each year to charitable causes, which I think is amazing.
I absolutely adore the Mimi Bustier, the Juliette Skirt, and the Ella Pant.
---
Horses Atelier makes gorgeous feminine pieces that are all ethically and sustainably handmade in Toronto.
They use natural fabrics sourced from family-owned mills in Italy and Japan.
Their jumpsuits are absolutely amazing (I love the Field suit), but all their pieces are stunning.
I adore their pretty Riviera blouse, their staple Mona trench coat, and their chic high-waisted trousers.
Their flagship store is located around the corner from Trinity Bellwoods Park.
Also something fun about the brand: it was started by two best friends!
---
If you're a lover of bodysuits, you'll love La Reyna.
It's another sustainable Toronto fashion brand by local influencer Kristina Pittam!
They design and create their pieces in Toronto and Hamilton, and they source their fabrics from Montreal.
40% of their fabrics are made out of recycled materials, but they're working towards becoming more sustainable.
My picks: The Moss ($138 CAD), The Crawford ($138 CAD), The Lawson ($92 CAD)
---
Ūnika offers both custom and pre-made swimwear pieces that are ethically made in Toronto using sustainable fabrics.
They have a lot of unique styles with ruffles, cutouts, and all sorts of fun stuff.
Their swimsuits are made from a fabric called ECONYL, a nylon yarn made from fishing nets, plastic scraps, and fabric scraps from landfills and oceans.
An awesome thing about ECONYL is that it can be recycled infinitely without losing its quality, so it can constantly be recycled and reused!
If you're looking for even more awesome swimwear brands in Canada, I've got a blog post all about the best Canadian bathing suit companies!
My picks: Zaina One Piece ($166 CAD), Harper One Piece ($169 CAD), Tasia One Piece ($248 CAD)
---
Beth Richards is a Canadian swimwear brand that ethically makes their swimsuits in Vancouver.
I adore their fun prints and unique designs, including everything from frilly shoulders to strappy details!
They use recycled polyester made from water bottles for their pieces, and they produce limited quantities to reduce waste.
Plus, all of their swimwear has 50+ UVB protection to protect your skin from harsh UV rays!
My picks: Scrunchie One Piece ($250 CAD), Ines One Piece ($250 CAD), Kim Top & Kim Bottom ($110 CAD & $110 CAD)
---
Ecologyst is a BC-based outdoor brand that makes fewer products in small collections to reduce waste.
They use sustainable and biodegradable materials like organic cotton, merino wool, and tencel, and all of their pieces are made in North America and at their local factory in Victoria.
Their pieces are also guaranteed for life, which means they'll fix your pieces for free if they get ripped or damaged!
1% of purchases also goes towards preservation and restoration of the planet, which is really cool.
Fun fact: they actually started off as a surfboard company!
My picks: Port Cardigan ($365 CAD), Hiking Shorts ($145 CAD), Twill Culottes ($125 CAD)
---
mycoatisblue designs and manufactures their outerwear in Toronto using Italian wool-blend fabrics.
All of their coats are made-to-order, so it's a lot less wasteful than producing large quantities ahead of time!
My picks: Britt Onyx ($550 CAD), Jewel Onyx ($625 CAD), Nikki Onyx ($575 CAD)
---
Naked and Famous makes raw denim, which basically molds to the shape of your body and fades at certain points depending on how your body moves.
They mostly offer men's pieces, but they do have clothing for women as well!
They source their denim directly from denim mills in Japan, and their denim is all hand-sewn in Canada.
All their pieces are either made in Canada or the USA, and they even use sustainable materials in some of their pieces.
My friends were super into raw denim for a period during high school, and they literally never washed their jeans because they wanted to preserve the shape lol.
---
Made-in-Canada clothing brands:
Franc
Hoi Bo
Encircled
Muttonhead
OkayOk
Miik
La Leur
Horses Atelier
La Reyna
Ūnika
Beth Richards
Ecologyst
mycoatisblue
Naked and Famous
These were just a few awesome made-in-Canada clothing brands you need to know about!
Have you shopped from any of these made-in-Canada clothing brands before? What are some other awesome Canadian-made fashion companies? Let me know on Twitter or Instagram!
You can find more of my fave products and items on my wishlist in my Amazon Shop.
More Canadian brands to shop
If you're looking for even more Canadian fashion brands to support, you might enjoy these posts:
Be sure to keep up with me on Instagram, TikTok, Twitter, Facebook, and Pinterest if you aren't already!
Feel free to subscribe to my weekly newsletter to get my blog posts delivered straight to your inbox.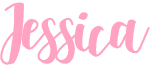 ---
Like this post? Pin it for later!