Looking for the best clothing brands in Canada to shop from?
We should all try to be a little more environmentally-conscious with our shopping, especially when it comes to buying new clothes.
We all know how bad fast fashion is for the planet, and buying high-quality pieces from good brands is a great way to keep clothes out of the landfill!
Some of the Canadian clothing brands I'll be listing in this post are sustainable companies, while others are brands that make high-quality and long-lasting pieces.
Whether you're looking to support local Canadian companies or just refresh your wardrobe with some cool new pieces, you'll definitely love all of these clothing brands in Canada.
Here are some of the best clothing brands and companies in Canada to shop!
Be sure to also follow me on Instagram and TikTok – I share a lot more content on those platforms that don't make it to the blog!
More Canadian brands to shop
If you're looking for even more Canadian fashion brands to support, you might enjoy these posts:
---
Best Canadian affordable & mid-range clothing brands
---
Kotn is an amazing sustainable fashion brand based out of Toronto, and their pieces are actually quite affordable for a sustainable clothing brand.
They make everyday minimal basics using ethically-produced Egyptian cotton, perfect for keeping in your capsule wardrobe.
From casual dresses to cozy sweatsuits, they've got plenty of chic, staple pieces you can wear year-round.
They started out in 2015, and they've since built 7 new schools in Egypt where their cotton is farmed!
I adore this basic white tee in a simple white (they have the best basic tees) and this cropped racer tank in a chic hunter green.
If you're looking to make your wardrobe more sustainable, check out my blog post on sustainable fashion tips!
---
Frank and Oak is a Montreal-based sustainable clothing brand that offers both womenswear and menswear, and they're actually a Certified B Corporation.
If you don't know what B Corps are, it's basically a certification that means you do great for your employees and the environment.
They've got basic pieces in fun colourways and prints, as well as classic denim staples.
They started out back in 2012, and actually used to have a clothing subscription service that you might remember if you were shopping from them just a couple of years ago!
---
Based out of Vancouver, Kit & Ace was founded by the wife and son of the founder of Lululemon (though they're no longer affiliated with the company).
They make elevated and comfy athleisure pieces using technical fabrics like their technical cashmere.
If you're into minimal pieces, you'll definitely adore the selection at Kit & Ace.
They have both women's and men's clothing as well!
I love this long shacket ($178), this cozy cable knit turtleneck ($248), and this long sleeve maxi dress ($228).
---
Oak + Fort started out in Vancouver back in 2010, and they've grown across North America since.
They make simple and minimal clothing with a twist for both women and men.
Oak + Fort is all about the neutral pieces, but they do have some pretty pastel pieces here and there!
They also have a line of environmentally-conscious clothing using sustainable materials.
They also now have lifestyle and home products, including everything from dishware to bedding.
---
Smash + Tess is another sustainable Canadian clothing company, and they're also based out of Vancouver.
They're known for their adorable and cozy rompers, but they've got other clothing pieces as well!
You can find matching mommy and me pieces, as well as men's rompers.
I adore this Tuesday wide leg romper and these romperalls.
You can also use my link to get $20 off your first order over $100!
---
We all know and love Roots, famous for their leather bags and cozy sweatpants.
They were founded in Toronto in 1973, and they've been an iconic Canadian company ever since!
You can't go wrong with their classic salt & pepper sweatpants, and you can even shop their whole salt & pepper collection.
They also have amazing quality leather, and you can shop their leather jackets, footwear, and bags.
They even have some of the best winter boots in Canada if you're in need of some new boots to trek in the snow!
---
I used to have a literal obsession with Aritzia – I knew every single piece they had in-stores and I didn't even work there.
Now that I'm not so much of a shopaholic, I only shop for staple pieces I'm missing in my closet or pieces I absolutely must have.
They have gorgeous and luxurious pieces at decent prices, and they have their own in-house brands alongside other popular brands.
My fave in-house brands are Wilfred for its beautiful and feminine pieces and Babaton for its timeless, everyday basics.
They're based out of Vancouver, which is where they also hold their warehouse sale every year!
They also host an annual sale every June called Clientele for frequent shoppers, where they offer 20-50% off everything.
I'm actually a big fan of shopping secondhand, and you can find plenty of secondhand Aritzia pieces on Poshmark (an online buy/sell marketplace) or at Common Sort or Plato's Closet (both consignment shops in Toronto).
---
Best Canadian high-end clothing brands
---
Based out of Montreal, one of the coldest cities in Canada, Mackage makes some of the best jackets and outerwear (especially when it comes to leather).
I absolutely adore their edgy style, and their leather moto jackets are my fave.
Their pieces are pricy, but the quality is impeccable and their jackets will literally last you forever.
I've had my Mackage leather jacket for 8 years now, and it's still in perfect condition!
While they are known for their outerwear, they also have some ready-to-wear clothing pieces you can shop as well.
I'm obsessed with this cropped pink bomber jacket and this trench coat.
---
Soia & Kyo is another awesome Montreal-based outerwear brand, and their pieces are a little more feminine than Mackage.
They're actually owned by the same people who own Mackage!
They also have some sustainable pieces made with recycled materials, including both clothing and outerwear.
---
Rudsak is another outerwear brand based out of Montreal, and their pieces are similar to Mackage.
From leather jackets, to down jackets, to wool coats, they have so many gorgeous outerwear pieces.
They also have some ready-to-wear pieces like tops, bottoms, and dresses!
I adore their leather jackets, and mine has been in perfect condition in the 3 years I've been wearing it.
---
I fell in love with Hilary MacMillan's pieces when I first saw them at Toronto Fashion Week back in 2018.
Her pieces are elevated and chic – perfect for the working woman who doesn't want to look boring!
All her pieces are cruelty-free and made without leather or fur.
Since her clothing is designer, it is a bit pricier, but it's totally worth it for the quality!
---
Lesley Hampton is an Indigenous-owned, women-led, and size-inclusive Canadian clothing and accessory brand all about "athluxury" and occasion-wear pieces.
They're based here out of Toronto, and Lesley herself is also a signed curve model!
Most of their pieces are made-to-order to avoid overproduction, and they're working towards making their production more sustainable.
---
Naked and Famous makes raw denim, which basically molds to the shape of your body and fades at certain points depending on how your body moves.
They mostly offer men's pieces, but they do have clothing for women as well!
They source their denim directly from denim mills in Japan, and their denim is all hand-sewn in Canada.
All their pieces are either made in Canada or the USA, and they even use sustainable materials in some of their pieces.
My friends were super into raw denim for a period during high school, and they literally never washed their jeans because they wanted to preserve the shape lol.
---
Best clothing brands in Canada:
Kotn
Frank and Oak
Kit & Ace
Oak + Fort
Smash + Tess
Roots
Aritzia
Mackage
Soia & Kyo
Rudsak
Hilary MacMillan
Lesley Hampton
Naked and Famous
These were some of the best Canadian clothing brands and companies to shop from!
Do you shop from any of these clothing brands in Canada? What are some of your top Canadian fashion companies to shop from? Let me know on Twitter or Instagram!
You can find more of my fave products and items on my wishlist in my Amazon Shop.
More Canadian brands to shop
If you're looking for even more Canadian fashion brands to support, you might enjoy these posts:
Be sure to keep up with me on Instagram, TikTok, Twitter, Facebook, and Pinterest if you aren't already!
Feel free to subscribe to my weekly newsletter to get my blog posts delivered straight to your inbox.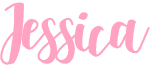 ---
Like this post? Pin it for later!