Searching for the best Canadian brands to shop for winter boots that'll get you through these cold and snowy winters in Canada?
If you live anywhere other than Vancouver, you're probably (reluctantly) used to our brutal winter weather here in Canada.
It hasn't been so bad living with Ontario winters all my life, but it definitely ain't a piece of cake.
Whether you're just looking for quality Canadian winter boots or looking to support your local brands, you'll definitely find a pair from this list that suits you.
Here are some of the best winter boots to shop to get you through the Canadian winters!
Be sure to also follow me on Instagram and TikTok – I share a lot more content on those platforms that don't make it to the blog!
More Canadian brands to shop
If you're looking for even more Canadian fashion brands to support, you might enjoy these posts:
---
Best winter boots in Canada
---
Kamik has been making high-quality winter and rain boots since the late 1800s here in Canada, and they're still family-owned and operated in Quebec.
They even have a heritage collection that pays tribute to their OG styles, but with updated technology and styling.
You'll find affordable winter boots ranging from $100 to $200 for women, as well as men's and children's styles!
Whether you're looking for lighter winter boots for milder winters or more heavy-duty boots for snowier conditions, you'll definitely find a good selection at Kamik.
They're also actively working towards becoming more sustainable, including making their winter boot liners with 100% recycled plastic and having their rain boot recycling program.
---
Sorel started out back in the 60's with their winter and work boots, and now they offer all kinds of footwear like sneakers and sandals.
Their classic winter boots are perfect for Canadian winters, including a range of styles for milder and harsher winters for women, men, and kids.
Go for their iconic Caribou winter boots or something more simpler (but still good for heavy snow) like their Joan Explorer boots.
Most of their boots are in the $200 range!
They're headquartered out of Portland (under Columbia Sportswear), but they were actually founded out of Kitchener, Ontario!
---
Cougar Shoes has been around for over 70 years, and they were actually founded here in Ontario!
They're all about fashion and function, and they've got everything from rain boots to winter boots for women and kids.
I love that their winter boots are both stylish and functional, and they're typically in the $200 range.
The Kudos winter boots are gorgeous, waterproof, and rated for -24 degree celsius weather!
You can also shop the Heritage Collection, which features their classic designs with updated technology, like their iconic Pillow Boot!
They actually designed it back in the 70's, and the modern design is waterproof and temperature rated for -30 degrees celsius.
---
Baffin is another great Canadian outdoor footwear brand, and they actually got their start in Stoney Creek, Ontario back in 1979.
The cool thing about them is that they actually test their products in different (and extreme) cold environments around the world rather than just testing in a factory or lab!
You can shop between different temperature ratings, from the most extreme cold to more mild temperatures: Polar, Arctic, Tundra, Northern, and Elemental Rated.
So if you're looking for winter boots for the harshest of winters, Baffin is the perfect Canadian brand to shop for winter boots.
Some of their boots are even made in Canada, which is awesome!
---
Founded in Montreal back in 1963, this family-owned Canadian footwear brand has been passed down for five generations.
They combine fashion and technology to create stylish yet warm boots for the harshest winters – Montreal does have some of the worst winters in Canada, after all!
I adore these puffy lace-up boots made with waterproof vegan leather, which are rated for -30 degrees celsius.
They also have a Heritage Collection that's exclusively made in Montreal, and all of the boots in the collection are temperature rated for as low as -40 degrees celsius.
One piece I love in the Heritage Collection is the Valerie winter boots, which are perfect for more heavy duty winters.
They're made with waterproof Italian leather and suede, and they also feature ice grippers to help you brave out those icy sidewalks!
---
We all know and love Roots, famous for their quality leather bags and cozy sweatpants.
They were founded in Toronto in 1973, and they've been an iconic Canadian company ever since!
Roots also has a good selection of fall and winter boots made with their high-quality suedes and leathers, including these rugged Tuff boots and these stylish Nordic winter boots.
If you're into the whole rustic outdoor camping vibe, you'll love the winter boots at Roots.
Most of their boots are in the $200 range, and the quality of their leather is amazing.
---
We all know and love our beloved Aldo Shoes, a Montreal-based footwear and accessory brand that's in pretty much every major mall in Canada.
They started out in Montreal back in the 70's, and now they're all over the world.
From chic sandals to sleek tall boots, they've got plenty of trendy and timeless styles at affordable prices for both women and men.
Plus, their shoes are great quality, and last for literally years!
Aldo is also the first fashion footwear and accessories company in the world to be certified climate neutral, and they're working towards becoming more sustainable!
---
Thesus is an awesome sustainable footwear brand based out of Toronto, and they're all about the outdoors.
95% of their materials are natural and recycled, and their footwear is all free of virgin plastic!
They also source their rubber from sustainably managed forests, which is amazing.
Their iconic Weekend Boots come in a bunch of colours for both women and men, and their water-resistant upper makes them great for milder winters (AKA Vancouver)!
Thesus' footwear is designed in Canada and handmade in a family-run factory in Portugal.
You might also know them by their former name, Alice + Whittles!
---
La Canadienne is a Montreal-based women's luxury footwear company that started out back in the 80's, and they've been around for over 3 decades now.
They handcraft their trendy yet timeless shoes in Canada, Italy, and Spain using Italian leathers and suedes.
Their footwear is also made for all seasons, which is definitely a must for Canadian weather!
Their Canadian-made footwear is ethically made at their factory in Montreal, which is one of the last family-owned Canadian shoe factories.
I adore these cozy suede booties with a cute shearling cuff and these chic leather riding boots that are shearling-lined for warmth.
Their boots are mostly around the $500 range, and it's totally worth it for the incredible quality and the fact that it's all ethically made in Canada!
They've even got stylish outerwear and accessories, similar to Rudsak (an awesome Canadian outerwear brand).
---
I've been a die-hard fan of Canada Goose jackets for over a decade – they truly do last a very long time, and they're such fantastic quality.
I've owned a few different jackets over the years, and all of them are still in perfect condition!
Their footwear is just as great as their outerwear, and it's super stylish.
Their Snow Mantra Boots are designed for extreme cold weather, and are temperature rated for -30 degrees celsius.
The Cypress Puffer Boots are super cute, and are designed for 0 to -15 degree celsius weather.
Their footwear is on the more expensive end, but it's worth it for the amazing quality!

---
Best Canadian winter boots:
Kamik
Sorel
Cougar Shoes
Baffin
Pajar
Roots
Aldo Shoes
Thesus
La Canadienne
Canada Goose
These were some of the best Canadian winter boots to shop, especially if you're looking to support local brands here in Canada!
Winter can be pretty dang miserable, but having a good pair of winter boots definitely helps to make it more bearable.
Will you be shopping any winter boots from these Canadian brands? What are the best winter boots you've had? Let me know on Twitter or Instagram!
You can find more of my fave products and items on my wishlist in my Amazon Shop.
More Canadian brands to shop
If you're looking for even more Canadian fashion brands to support, you might enjoy these posts:
Be sure to keep up with me on Instagram, TikTok, Twitter, Facebook, and Pinterest if you aren't already!
Feel free to subscribe to my weekly newsletter to get my blog posts delivered straight to your inbox.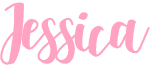 ---
Like this post? Pin it for later!