Wondering how cold or how bad winter in Toronto really is?
If there's one thing Torontonians love doing in the winter, it's complaining about it being winter.
We pretty much have winter for almost 6 months out of the year, with it sometimes snowing as early as October and as late as April.
Fortunately, there are ways to make winter in Toronto at least a little more bearable, even if you hate the cold.
Here's everything you need to know about winter in Toronto!
Be sure to also follow me on Instagram and TikTok – I share a lot more content on those platforms that don't make it to the blog!
More things to do in Toronto
If you're looking for fun things to do in Toronto during winter, you might enjoy these posts:
---
How bad is winter in Toronto?
---
So, how bad is winter in Toronto?
Even as someone who's had to endure the frigid Canadian winters for the last 28 years of my existence, I absolutely dislike everything about winter.
I will never appreciate the below zero temperatures, the salty slush lining the streets (and destroying my fabulous shoes), or the fact that I'm always either freezing or sweating in my down jacket (and nothing in-between).
I mean, life in Toronto is pretty dang great, but sometimes the harsh winters make me question why I love living here so much.
How cold does it get in Toronto?
While winter weather in Toronto can last up to 6 months, thankfully, it's not extremely cold the entire time.
Though technically, winter only runs from late December through late March.
Here's a closer look at the average high and low temperatures of each month from October through April:
| Month | High | Low |
| --- | --- | --- |
| October | 14°C | 7°C |
| November | 8°C | 2°C |
| December | 2°C | -4°C |
| January | -1°C | -7°C |
| February | 0°C | -6°C |
| March | 5°C | -2°C |
| April | 11°C | 4°C |
January is the coldest month in Toronto, with the average high being -1°C and the average low being -7°C.
With the windchill, it can even feel as cold as -30°C some days, and it ain't a fun time.
You'll also encounter a lot (I mean a lot) of snow during winters in Toronto, which can start as early as October and end as late as April.
---
Is it hard to live in Toronto during the winter?
---
Honestly, it can be quite miserable living in Toronto during the winter months.
It's usually gloomy out and it gets dark as early as 4 PM, so if you're prone to your mood being affected by the weather, living in this city doesn't help.
While Toronto winters can be super miserable, it's the joy of the oh-so-short spring through fall months that makes people love living here so much.
From seeing cherry blossoms at High Park, to hitting up summer food festivals, to café hopping to find the best pumpkin spice lattes, there's so much to see and do in Toronto during the rest of the year.
And even in the winter, there are plenty of fun events that happen, like the Distillery Winter Village in the historic Distillery District and Winterlicious, where you get to try prix fixe menus at restaurants across Toronto.
---
How to survive winter in Toronto
---
While me and every other Torontonian love to complain about Toronto during the winter, there's no denying how great this city is, and it's worth braving the cold to enjoy all the other benefits of living here.
Here are some ways to survive and make winter in Toronto a little less miserable!
1. Wake up earlier
Yawn, who wants to wake up at 7 AM during the cold and dreary winter (especially if you're working from home)?
I totally get it – becoming a morning person really is a difficult habit to get into.
During my teen years, I was a night owl and loved staying up to reblog things on Tumblr, but in my adulthood, I've pretty much become accustomed to being a morning person.
Waking up earlier makes the short days just a little bit longer, and you can get a little more done.
I don't know about you guys, but my productivity completely flies out the window once the sun goes down at 5 PM.
I personally am much more productive early in the morning than I am late at night, but I am saying that as a morning person myself!
Wake up early and go to the gym, do some journaling, or even just enjoy making a proper breakfast while catching up on your favourite show.
2. Keep winter essentials on-hand
Runny noses, chapped lips, and dry hands are some of the downfalls of winter.
TBH, all the hand sanitizer we're using nowadays doesn't really help with dry skin either.
As someone with eczema, dry skin ain't no fun – I literally have to slather my face and skin in moisturizers year-round.
Here are 3 must-have winter essentials you always need to have in your everyday bag or coat:
Pro-tip: keep these essentials in each of your regular bags and coats so you're never without them!
3. Keep your skincare routine in check
A skincare routine is always important, but it's especially important to keep your skin well-hydrated during the drier Toronto winters (especially for my fellow eczema sufferers).
You don't need a whole 10 step Korean skincare routine, but a good cleanser and moisturizer are the bare minimum IMO.
If you have super dry skin like I do, it might be nice to invest in some extra hydrating skincare products in your daily routine.
I adore this LANEIGE Cream Skin Toner & Moisturizer and this Dermalogica Antioxidant Hydramist for extra hydration.
Wondering where to get the best skincare products for winter?
Sephora usually has a few sales throughout the year, which is a great time to invest in quality skincare products.
Beautysense is a Canadian site that also has plenty of amazing sales on skincare and beauty throughout the year!
4. Invest in warm winter gear
Standing in the cold while freezing your booty off ain't fun.
While you may not be standing outside for hours on end in the winter cold (like Adam has made me in the past for sneaker releases), you still don't want to be freezing your tush off on your walk to the grocery store or subway station.
Invest in a warm down winter coat and boots, and don't forget to always keep a toque and mittens in your pockets!
Winter jackets
There are plenty of awesome Canadian outerwear brands that sell winter jackets specifically made for Toronto winters.
I've been wearing Canada Goose jackets every winter for almost a decade now – they offer free lifetime warranty, but their jackets literally last forever.
They're a Canadian brand (obvs), and their jackets are also all made in Canada, which is really awesome!
Adam tried on literally a dozen jackets from all kinds of different brands while shopping for a new coat this year, and his favourite was Kanuk.
They're based out of Quebec (which is even colder than Toronto), their jackets are also made in Canada, and you can really tell how well-made their pieces are.
If you're looking for a more budget-friendly option,, The North Face and Columbia are both also great options for warm and great quality winter jackets in the $200 to $400 range.
Winter boots
If you're looking for a good city winter boot that's actually warm and isn't too bulky, the Kamik Rogue Mid Winter Boot is perfect.
It's temperature rated down to -20°C, and my feet are never cold in them.
The UGG Adirondack Boots are another great option and are temperature rated down to -32 degree weather, but I personally find them a little too bulky for everyday wear.
I definitely prefer the UGGs for outdoor activities like hiking in the snow!
Winter accessories
You can't live in Canada without owning a tuque, and this Canada Knitwear beanie is made in Canada using 100% extra fine merino wool for all the warmth.
Ain't nothing better than looking cute while being warm, and it's nice to wear Canadian-made while weathering out Canadian winters!
A wool scarf and mittens are also must-haves to keep ya warm and toasty.
Wool makes a huge difference when it comes to warmth.
5. Find a favourite hot drink
Whether it's your classic double-double or a festive holiday-flavoured latte, having your go-to hot drink will warm you up and make you feel even just a bit better about the bleak cold weather.
I dunno about you, but taking that first sip of hot coffee every morning while cozied up in a warm sweatshirt and sweatpants is so satisfying.
If you're able to, definitely hit up local coffee shops in your area and find your new fave hidden gem!
There are plenty of fantastic coffee shops in Toronto worth hitting up.
And if you're on a budget (or doing a no-spend challenge), grab your fave coffee beans or even some flavoured instant coffee and make it yourself at home.
6. Treat yourself to hot comfort foods
One of my favourite things about living in downtown Toronto: all the incredible food options available.
I particularly enjoy eating hot soups like ramen or pho during the colder months.
Here are some of my fave local soup spots, if you're looking to try new Toronto restaurants:
7. Stock up on cold essentials
One way you can absolutely make winter in Toronto more enjoyable: not catch any (bad) colds.
DAVIDsTEA's Cold 911 is amaze for colds, y'all – plus, it's organic and natural!
You can get it as a sachet, in packets, or in a tin.
The Headache Halo is also great for headaches, in case you forget to wear a hat and get headaches from the winter wind.
I also love making golden milk (basically turmeric milk) and ginger tea during the colder months – not sure if they actually keep colds away, but it feels like they do, lol.
We also literally always have Beekeeper's Naturals propolis spray in our household at all times, with extras as well.
It's amazing for cold symptoms and sore throats, and we even take it when our throats are itchy to help prevent colds.
Plus, it tastes delicious – just like honey!
The only ingredients are bee propolis extract, vegetable glycerin, and purified water, and it's sustainably sourced here in Canada!
8. Get outside and do winter activities
Go outside in the freezing cold?! Am I for real?!
Okay dudes, winter really isn't that bad if you do something fun.
As long as you're dressed warmly and prepared with all the essentials, you'll be totally fine!
It's also super important to get Vitamin D, so you should go outside and get dat sunshine when you can.
And there are plenty of fun things to do during winter in Toronto!
You can skate around at some outdoor skating rinks, do some pretty winter hikes in the snow (like these Durham Region hikes), or even hit up some cute Toronto winter photo spots.
I personally like more active activities during the winter, 'cause taking leisurely walks through the Distillery District in -20 weather is torture (although super nice, especially during the Distillery Winter Village).
I know it's tempting to just stay inside in the warmth and binge-watch Netflix, but going out and doing something fun will make your mood so much happier, even if it's cold out!
---
Do Torontonians ever get used to winter?
Cold weather ain't fun for anyone, but there are definitely ways to make winter in Toronto more enjoyable (or at least more bearable).
If all else fails, just stay inside and hibernate by binge-watching shows on Netflix, Prime Video, Crave, or Disney+.
Have you visited Toronto during the winter? What are ways to make winter more enjoyable? Let me know on Twitter or Instagram!
More things to do in Toronto
If you're looking for fun things to do in Toronto during winter, you might enjoy these posts:
Be sure to keep up with me on Instagram, TikTok, Twitter, Facebook, and Pinterest if you aren't already!
Feel free to subscribe to my weekly newsletter to get my blog posts delivered straight to your inbox.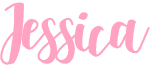 ---
Like this post? Pin it for later!
Be sure to keep up with me on Instagram, TikTok, Twitter, Facebook, and Pinterest if you aren't already!
Feel free to subscribe to my weekly newsletter to get my blog posts delivered straight to your inbox.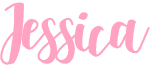 ---
Like this post? Pin it for later!