Thank you to Beautysense for sponsoring this review and post on where to buy the best skincare and beauty products online in Canada. As always, all opinions are my own.
I've become pretty obsessed with skincare over the last couple of years, and though I always love trying and testing out new products, I'm definitely selective with the brands and products I use.
Beautysense is my go-to spot to shop skincare products online – they have all kinds of incredible products from Canadian and international skincare and beauty brands, and they're actually based out of Montreal!
From clean brands like Coola to luxury brands like G.M. Collin, they have so many amazing brands to shop on their website.
Beautysense offers free shipping on all orders, free samples with all orders, and you get 5% back in Loyalty Points with every order, which you can use towards discounts on your next purchases.
You get 1 point for every dollar you spend, so if you spend $100, you get $5 in points to redeem on your next purchase!
I've been trying out a few different products this past month that I received from Beautysense, and I'll be reviewing each of them in this post.
Be sure to also follow me on Instagram and TikTok – I share a lot more content on those platforms that don't make it to the blog!
---
Beautysense product review
---
I'm all about my 10 step skincare routine, and toners are an essential part of my morning and nighttime skincare routines.
Toners help your skin to absorb the next steps of your skincare routine so much better, which is what you want if you're already putting so much effort into making your skin look good!
One of my favourite things about this Dr. Hauschka Facial Toner is that it's a spray, so you can simply just mist your face with it and not have to use any cotton pads.
It's a super gentle product, and it helps to make my skin look and feel fresh and revitalized after cleansing.
G.M. Collin is based out of Montreal, and they've got a fantastic line of skincare products, especially when it comes to anti-aging.
Their Marine Collagen Revitalizing Cream features 99% pure marine collagen, marine algae, and trace elements, which help to make your skin look more youthful!
The cream is meant to help reduce and smooth the appearance of fine lines and wrinkles, revitalize and energize the skin, and protect the skin from environmental stressors.
I love how bright and fresh my skin looks after applying it – I'm all for an extra collagen boost in my skin!
I also love the light and creamy texture, though I prefer it as a morning moisturizer since it is pretty lightweight.
If you have normal to oily skin, it'll likely be fine for you to use either day or night!
I also love G.M. Collin's body care products – their Body Melt-In Balm and Soft Hand Cream are amazing for dry skin and smell so good.
Coola is my all-time favourite suncare brand, and Beautysense has a great selection of Coola products.
Their products are clean, which means they're made without harsh chemicals or ingredients.
They're also 70% certified organic, cruelty-free, vegan, gluten-free, and reef-safe!
I love that the Coola Sport Face SPF 50 White Tea Moisturizer is moisturizing and isn't greasy at all.
If you have normal to oily skin, you could probably just use this as both a moisturizer and sunscreen!
I personally have very dry skin, so I do need to wear a moisturizer underneath as well.
On my lazy days, I've just been sporting this sunscreen on its own without any makeup – it slightly smoothes and mattifies my skin, which I like!
Since I spend a lot of time out in the sun, I wanted to try out a sunscreen spray to use over my makeup so I could regularly reapply it.
I honestly didn't really find that the Coola SPF 30 Makeup Setting Spray helped my makeup last all day, but I did love the SPF benefits and how easy it was to just spritz on throughout the day.
It also contains alcohol as one of the main ingredients and heavily smells of it when spraying, but I got used to it after the first couple of spritzes.
If you're looking for something a little lighter than the LANEIGE Lip Sleeping Mask, Avène's Cold Cream Intense Nourishing Lip Balm is perfect for you.
It's part of their Cold Cream line, which is specifically for sensitive dry to very dry skin.
The lip balm is made with super moisturizing ingredients, including shea butter and jojoba oil, and it's not sticky at all.
I love using it overnight, though I also often use it during the day – it leaves your lips feeling super soft and hydrated, and it even gives your lips a nice shine!
I'm also a big fan of Avène's Micellar Lotion (for removing makeup), Thermal Spring Water (for post-cleansing), Hydrance Aqua-Gel (great for dry skin), and SPF 50+ Tinted Mineral Fluid (for lazy makeup days).
---
Beautysense is one of the best places to shop for beauty products online in Canada, and you can find all your favourite skincare and beauty brands.
I love that they're Canadian, and they've got all kinds of amazing skincare and beauty products from Canadian and international brands.
Have you shopped on Beautysense? What's on your wishlist? Let me know on Twitter or Instagram!
Be sure to keep up with me on Instagram, TikTok, Twitter, Facebook, and Pinterest if you aren't already!
Feel free to subscribe to my weekly newsletter to get my blog posts delivered straight to your inbox.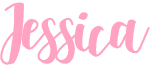 ---
Like this post? Pin it for later!
---