The 10 step Korean skincare routine is what seems to be all the rage these days.
I started getting into Korean skincare just a few years ago when my best friend Rui introduced me to it.
I hate to repeat what everyone else says, but having good skin is so much more fulfilling than having a good foundation.
With good skin, you don't even need to wear face makeup at all!
I've actually grown to love skincare more than makeup over the years – it's great for self-care as well.
If you want to step up your skincare game and have an actual routine, this can significantly help the look and feel of your skin.
One of my favourite places to shop for skincare is Beautysense – it's a Montreal-based online beauty retailer with plenty of amazing beauty and skincare products!
Here's everything you need to know about the 10 step Korean skincare routine, as well as my favourite skincare products for both day and night!
Be sure to also follow me on Instagram and TikTok – I share a lot more content on those platforms that don't make it to the blog!
READ ALSO:
---
What is the 10 step Korean skincare routine?
The 10 step Korean skincare routine is all about taking steps to achieve luminous, glowy skin.
It does take quite a bit of time and effort every single day, but if you want to have that youthful and radiant glow, you've got to put in the work!
Here are the 10 steps of a Korean skincare routine:
Cleanse
Exfoliate
Face mist
Tone
Essence
Serum
Treatments
Eye cream
Moisturize
Sunscreen
A general rule of thumb when it comes to applying your skincare is to go from the lightest products to the heaviest ones.
I'll explain each step in more detail below, as well as some of my favourite products from both Korean skincare brands and other brands!
---
10 step Korean skincare routine
---
Step 1: Cleanse your skin
Getting a good cleanse is the most important step when it comes to your Korean skincare routine.
Cleansing is different depending on whether you're doing it in the morning or night!
Morning cleanse
Some people say you don't need to do any cleansing in the morning.
A lot of people simply wash their face with water and leave it at that!
However, sweat and oil does accumulate on your face overnight, so I prefer to do a gentle cleanse in the morning.
The key to morning cleansing is to using a gentle cleanser, and I think milk cleansers are perfect for that.
I like to use the Jowaé Soothing Cleansing Milk because it's light and leaves my skin feeling clean and soft.
The Clayton Shagal Milk Cleanser is another fantastic one I love using in the mornings!
Night cleanse
If you really want to go the extra mile for your skin, do a double cleanse.
You don't want any dirt or leftover makeup sitting on your skin!
Pre-cleanse
On days where I'm wearing a lot of makeup, I like to start off with the Dermalogica Precleanse Cleansing Oil, which I usually use in the shower.
It helps you get a deep clean in before you do the next step of cleansing.
If you're wearing heavy eye makeup, another great option is using an actual eye makeup remover.
Dr. Hauschka's Eye Make-Up Remover is delicate on the eyes and works amazing!
If I'm not wearing much makeup, I usually just pre-cleanse with my Green Estate Makeup Remover Pad, as the microfibre material does a great job of cleaning the skin with just water.
After the pre-cleanse comes the actual cleanse, and you can go with any cleanser that works for your skin.
Cleanse
I don't typically break out very often, but to help keep them away, I love using the Korres Greek Yoghurt Foam Cleanser and the Pro-Derm Gentle Cleanser.
If you're lazy or just want an extra good cleanse, the FOREO Luna 3 is a tool that helps you to get a good, deep cleanse that your hands can't do.
If you don't do the pre-cleanse, you can also go in with a micellar water after your regular cleanse to get a double clean in.
I usually apply the Avène Micellar Lotion using the other side of the Green Estate Makeup Remover Pad, which acts as a cleanser, makeup remover, and toner all in one.
If I'm really lazy, I only cleanse using the micellar water.
---
Step 2: Exfoliate
Exfoliating helps to remove the dead skin cells off your face.
Sounds glamorous, huh?
The Dermalogica Daily Microfoliant Exfoliator is a great product you can use daily, as it's gentle on the skin.
Most other exfoliators should only be used max 3 times a week – always read the product directions to make sure!
Too much exfoliation can lead to dehydrated and inflamed skin, which is not what we're aiming for here.

---
Step 3: Use face mist
A face mist helps to prepare your skin for the rest of your 10 step Korean skincare routine after cleansing.
It can help to add hydration, absorb your other skincare ingredients better, and make your makeup look smoother.
Use it both morning and night after you've done your cleanse!
The Jowaé Hydrating Water Mist is one of the best facial mists I've tried – it gets a nice, even spray without being too wet.
97% of the ingredients in it are natural, which is also awesome.
Mario Badescu's Facial Spray is another fantastic one, and it comes in a bunch of different scents on Sephora.
It's definitely worth stocking up on a few during the annual Sephora Beauty Insider Sale!
---
Step 4: Tone your skin
Toning is the next step of your 10 step Korean skincare routine, but it means something totally different in both the western world and the Korean beauty world.
In the west, toning is meant to help remove any leftover makeup, and toners are usually alcohol-based, and can be harsh and drying to your skin.
However, Korean toners are made with more gentle ingredients, and are actually meant to add hydration.
The LANEIGE Cream Skin Toner & Moisturizer is my absolute favourite, and some people don't even need to moisturize after using it (those with more oily skin).
The best way to apply the product is by simply using your hands and tapping it gently on your face!

---
Step 5: Apply essence
Essence targets specific skincare concerns like fine lines and wrinkles, and it also helps to prep your skin for serums.
I currently use the Estée Lauder Micro Essence Skin Activating Treatment Lotion Fresh every night.
It's made with Sakura Ferment, and it helps to keep your skin looking glowy and supple.
I apply it using my Green Estate Makeup Remover Pad.
Another great essence is Biotherm's Life Plankton Essence, which helps to keep your skin smooth and soft.

---
Step 6: Apply serum
Applying serums is definitely my favourite step of the 10 step Korean skincare routine.
You can apply them all over your face, or spot treat the serum on problem areas of your skin.
You can also layer up your serums, but limit it to just two different serums per skincare routine!
If you want to do a sheet mask, this would be the step to do so as well.
I absolutely love MasqueBAR's sheet masks – they come in biodegradable packaging!
Put on a sheet mask after applying your serums, skip out on the serums and just use the sheet mask, or use the FOREO UFO to cut down the 10-15 minute sheet mask into 90 seconds.
The 10 step Korean skincare routine is your oyster!

Morning serums
I like using different serums for morning and night, but you can totally use the same ones for both skincare routines.
I love using brightening and illuminating serums to keep my skin looking fresh, bright, and radiant in the mornings.
The Estée Lauder Perfectionist Pro Rapid Brightening Treatment and Neostrata Illuminating Serum are both incredible.
Another great serum I love before applying makeup is Jowaé's Youth Concentrate Complexion Correcting Pump!
Night serums
My nighttime skincare routine is definitely more focused on hydration and anti-aging, and hyaluronic acid is one of the best ingredients for this.
You can find plenty of serums with this ingredient, including Clayton Shagal's Hyaluronic Acid Serum!
Estée Lauder's Advanced Night Repair is a cult favourite from the brand, and it's one of my all-time favourite serums – it's great for anti-aging.
Other awesome serums I love are Ole Henriksen's Truth Serum and Lise Watier's Sublimessence Nuit Regenerating Serum.
If you're already wearing blue light glasses to protect your eyes from screens, blue light skincare protection is probably worth the investment too.
The Chantecaille Blue Light Protection Hyaluronic Serum is pricy, but it's also a fantastic serum.
Yes, blue light pollution is a thing, my friends.

---
Step 7: Apply treatments
After you've gone in with your essence and serums, you can go in with specific products dedicated to treating certain skin concerns.
Treatments include ampoules and emulsions, and I'll talk a little bit more about them below.
Ampoules
Ampoules are basically serums with higher concentrations of active ingredients.
They act as a booster and are usually only used when your skin absolutely needs it, but some ampoules can be used everyday.
I love using the Dr. Belmeur Cica Peptite Ampoule – the ingredients help to energize tired skin, and the cica in it helps to improve damaged skin.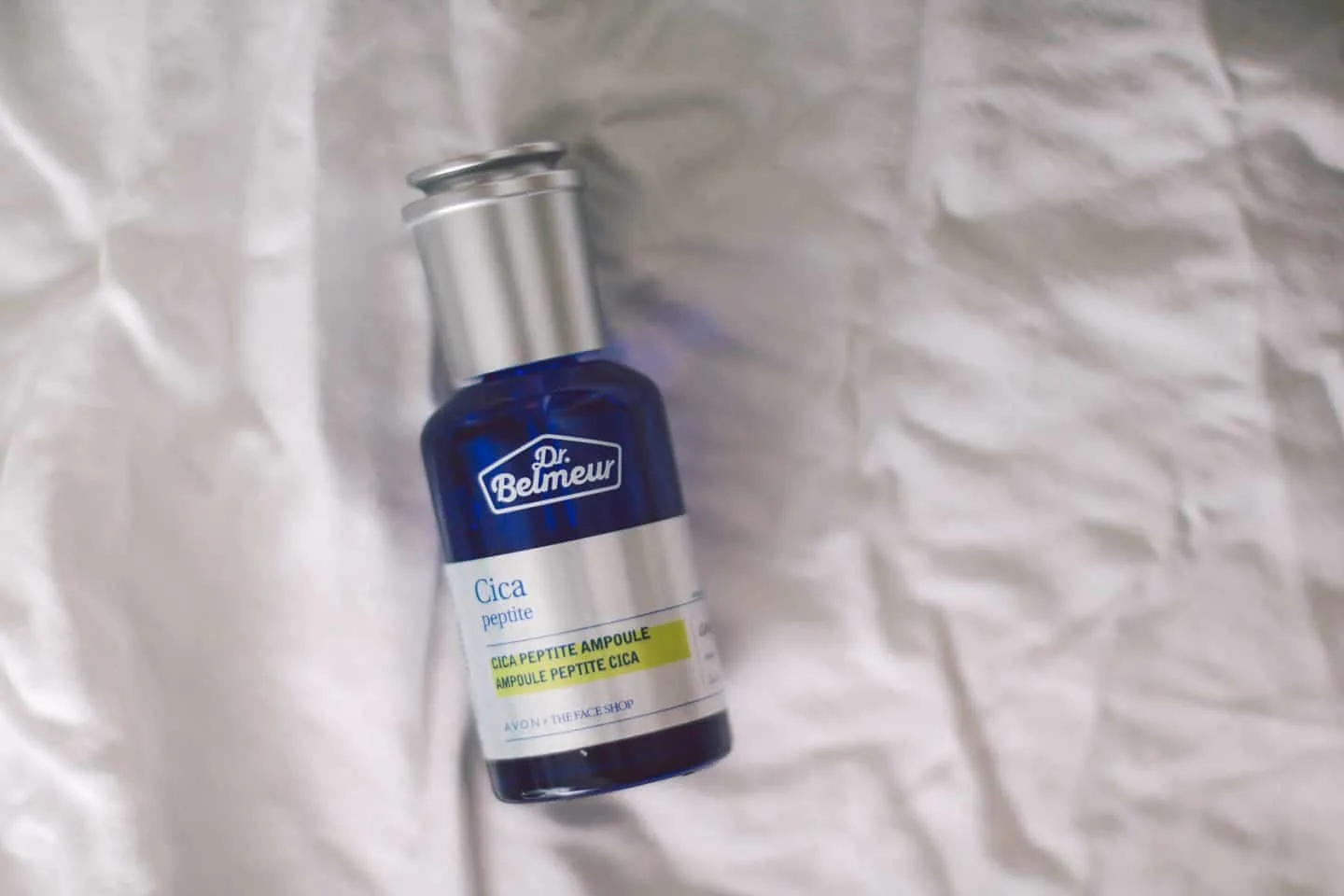 Emulsions
Emulsions help to lock in your essence and serums, as well as to moisturize your skin.
They're usually more of a watery texture, and if you've got oily skin, they're great as a sole moisturizer.
I love LANEIGE's Bright Dew Emulsion, which helps to brighten and moisturize my skin.
Since I do have really dry skin, I still use a moisturizer afterwards.

---
Step 8: Use eye cream
Some people argue that eye cream doesn't need to be used until you're older, but it doesn't hurt to start earlier than later.
Same thing with using anti-aging skincare products – the goal is to slow down aging, not to fix it once it's already there!
My all-time favourite eye cream is LANEIGE's Eye Sleeping Mask – it helps to keep my eye area super hydrated.

---
Step 9: Moisturize
You might be wondering, is moisturizer really necessary?
Okay, so you come out of the shower, or you've just washed off your makeup after a long day.
As you pat dry your face, your skin starts to feel tight and dry.
The problem here is that your skin is dehydrated, and you need to use a moisturizer to add and lock in moisture!
If you've got super dry skin like I do, a good moisturizer is essential in your 10 step Korean skincare routine.
If you don't use moisturizer, it can leave your skin feeling dry or irritated, which can actually lead to pimples or acne.
Be sure to moisturize your face, lips, and neck area – you should be keeping every part of your body hydrated!
Morning moisturizer
Moisturizers should be applied both in the morning and at night to lock in moisture all day and while you're sleeping.
If you're very low maintenance with your skincare, you can honestly just apply moisturizer or face cream immediately after cleansing your face.
No shame in that – I didn't know much or even care about skincare before I visited Hong Kong with my best friend who's a skincare junkie.
Many people prefer to use gel moisturizers during the day as they're lighter, and LANEIGE's Water Bank Hydro Gel is great even for people who have very dry skin!
Since I have really dry skin, I usually have to use creams that are a bit heavier, even during the day.
Dr Roebuck's No Worries Hydrating Face Moisturizer and Lavido's Age Away Replenishing Cream are both awesome.
Remember to never apply moisturizer onto your dry face – your skin should be a little damp so that the moisture properly locks into your skin.
The same goes for your dry hands and body – always make sure your skin is a little damp before applying any moisturizer or lotion!
If you need that extra boost of hydration for your skin, applying a face oil also helps.
I love LANEIGE's Dual Layer Face Oil, and I usually just apply it on the drier parts of my face if I need it!

Night moisturizer
I'm a big fan of the original LANEIGE Water Sleeping Mask, but the LANEIGE Cica Sleeping Mask is absolutely incredible if your skin is more stressed.
I rarely have breakouts, but while I was in Israel, I kept getting huge, painful pimples and acne marks that just wouldn't go away.
Combined with my Korres Greek Yoghurt Foam Cleanser, these two products truly helped my skin get back to its normal state.
You can use the Cica Sleeping Mask every night if you wish, but I only use it a few times a week when I need it.
Lip hydration
For my lips, I like to use LANEIGE's Lip Glowy Balm during the day, but you can also just use their Lip Sleeping Mask for either day or night if you want.
If you're planning on wearing lipstick, I'd go with a different lip balm as it leaves a moisture coating, which is great for hydration but not for lipsticks.
It's totally fine for liquid lipsticks, though!
If you're a lipstick lover, I've got blog posts on the best MAC spring/summer lipsticks and the best MAC fall/winter lipsticks.
I never go to bed without applying my LANEIGE Lip Sleeping Mask.
If you suffer from dry, cracked lips, this will be your absolute saviour!

Neck cream
For my neck and décolleté area, I absolutely love Elizabeth Grant's neck creams.
Their neck creams are a little expensive, but you don't use that much product even if you use it day and night, so it'll literally last you forever.
---
Step 10: Apply sunscreen
Fun fact: you should be wearing sunscreen whether you're staying indoors or outdoors.
While windows can block out most UV rays, they don't block them completely.
The purpose of sunscreen is to help slow down signs of aging and prevent skin diseases.
So, always remember to wear sunscreen!
I love using Avène's Tinted Mineral Sunscreen Fluid, which also works great as a primer before makeup.
The Coola SPF 30 Mineral Face Matte Tint and Consonant Skincare The Perfect Sunscreen are also great sunscreens, and they're both clean AKA without any harsh ingredients or chemicals.
There's been some controversy regarding Korean sunscreens labelling the incorrect SPF on their products, so I would do research before purchasing Korean sunscreens.

---
Budget-friendly Korean skincare brands
---
Skincare gets expensive, especially when you've got so many products in your 10 step Korean skincare routine.
Some skincare can be more expensive than others, but there are some affordable and budget-friendly products you can add to your routine.
If you're looking to limit the amount of products you're buying, definitely at least invest in a good cleanser, toner, serum, and moisturizer.
If you're looking for more eco-friendly skincare brands, I've also got a blog post all about Canadian clean beauty brands you can shop!
---
A 10 step Korean skincare routine obviously takes a lot of effort, but it's worth having beautiful skin.
Do you follow the 10 step Korean skincare routine? Do you have any other recommendations for skincare products? Let me know on Twitter or Instagram!
You can find more of my fave products and items on my wishlist in my Amazon Shop.
P.S. if you liked this post, you might like this post on my Zoom teeth whitening experience, or any of my other beauty posts.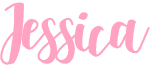 ---