'Tis the season for fall and winter lipsticks, and today I'll be sharing my faves from MAC Cosmetics!
If I had to pick one beauty product to wear for the rest of my life, it would be lipsticks.
They just do so much for an outfit or even a makeup look, and I literally do not leave the house without it (unless I'm going out completely bare-faced).
I'm a lover of bold lipsticks during the fall and winter months, so that'll be the bulk of this list!
Give me all of the reds and berries, please.
Without further ado, here are my go-to fall and winter lipsticks from MAC!
Be sure to also follow me on Instagram and TikTok – I share a lot more content on those platforms that don't make it to the blog!
---
Velvet Teddy is a deep-tone beige with a matte finish.
You might recognize the name from when it was getting a lot of hype when Kylie Jenner was supposedly wearing it.
It's a gorg darkish nude that goes with pretty much any and every outfit.
---
MAC Red is a vivid and bright bluish-red with a satin finish.
The lipstick name actually includes "MAC", so you'll have to ask for "MAC Red" if you go in-store!
It's my all-time fave red lipstick, and I can't even count how many times I've repurchased it.
Ruby Woo is a similar one that I love, but MAC Red is my go-to!
---
Girl About Town is a cool fuchsia with an amplified finish.
The great thing about this one is that it actually stays on after eating and drinking, but it also tends to stain your lips even if you use a heavy-duty makeup remover.
This is a shade I wear year-round, but I personally think fall/winter is especially about bold colours.
---
Rebel is a midtonal cream plum with a satin finish.
It's a beautiful berry toned lipstick that's perfect for wearing everyday during the fall and winter.
It's similar to one of my all-time fave lipsticks from MAC, Fashion Revival, which was limited edition and isn't available anymore!
---
Dark Side is a deep burgundy with an amplified finish.
It's definitely a bold one, so it's not for the faint of heart, but it is a gorgeous shade if you're into darker shades.
Wear it with an all black outfit for a cool emo girl look or wear it with an all white outfit for futuristic Westworld vibes.
---
Shop my top 5 MAC lipsticks for fall/winter:
Velvet Teddy Lipstick
Red Lipstick
Girl About Town Lipstick
Rebel Lipstick
Dark Side Lipstick
MAC has some of the best lipsticks on the market, and these were just some of my fave shades for the fall and winter season.
What are your favourite MAC lipsticks for fall and winter? Let me know on Twitter or Instagram!
You can find more of my fave products and items on my wishlist in my Amazon Shop.
P.S. if you liked this post, you might like this post on the best MAC spring/summer lipsticks, or any of my other beauty posts.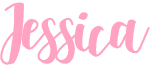 ---