MAC lipsticks are some of my all-time favourite lipsticks, and today I'm sharing with y'all my top MAC lipsticks for spring and summer!
I've been a MAC junkie since the early days of YouTube makeup tutorials, which is pretty much 10 years.
I was one of those people who just had to own at least one thing from every collection, even if it was a pastel lilac shade that looked horrible on me (Quite Cute if you're wondering).
I've grown a pretty large collection of MAC lipsticks over the years, and these are some of my favourites for the spring and summer seasons!
These are all part of MAC's permanent collection, so y'all can easily find them in-store.
Let me know if you have any other MAC lippie faves for the warmer months!
READ ALSO:
---
Mehr is a nude-mauve with a satin finish.
I pretty much never wear nudes, but when I do, I prefer for them to have a little more colour.
Mehr is the perfect everyday spring/summer lipstick, whether you're out exploring the city or having a coffee date on a patio.
I also feel like it'd look amazing on all skin tones!
---
Chatterbox is a pretty pink that kinda reminds me of bubble gum.
It's bright, but not intense.
A cute lip colour for theme parks or beach dates!
Be sure to hydrate your lips before applying though, because it does sink into the fine lines.
---
Up the Amp is a lavender violet with a satin finish.
This shade definitely isn't everyone's cup of tea, and I honestly don't wear it as often as my other MAC lipsticks.
Nevertheless, it's a beautiful colour and it's perfect for festival season!
---
Impassioned is a bright coral-red with a cream finish.
Corals are always one of my go-to shades for the warmer season, and this one's one of my favourites.
It looks pretty intense and neon in the tube, but it comes out a bit more muted.
Toying Around (old, limited edition) and Vegas Volt are two other coral faves.
---
Girl About Town is a cool fuchsia with an amplified finish.
The great thing about this one is that it actually stays on after eating and drinking, but it also tends to stain your lips even with makeup remover.
This is a shade I wear year-round, but I figured I'd include it anyways bc it's a gorg colour for spring and summer.
---
Shop my top 5 MAC lipsticks for spring/summer:
Side note: if you're wondering why my lipsticks look so old and smushed up, it's because they are.
Does anyone actually toss out their lipsticks after a year?
I think I tossed out my Viva Glam Gaga and Cyndi lipsticks from 2009 last year, but I haven't worn them probably since 2009 sooo…
What are your favourite MAC lipsticks for spring and summer? Let me know on Twitter or Instagram!
You can find more of my fave products and items on my wishlist in my Amazon Shop.
P.S. if you liked this post, you might like this post on the best MAC fall/winter lipsticks, or any of my other beauty posts.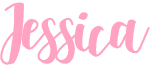 ---