I got my lash lift and tint here in Toronto around 2 months ago, and I've been absolutely loving them.
I've tried numerous eyelash curlers, but nothing ever seems to work on my straight as heck Asian lashes.
Since lash lifts are semi-permanent, you don't have to worry about curling your lashes while they're lifted.
No matter how straight your lashes are, you'll wake up every morning with them perked up!
Lash extensions have also become wildly popular, but they're expensive as heck and very high maintenance to take care of.
So, I decided I wanted to try a lash lift and tint before trying lash extensions.
Here's my little update and review on my lash lift and tint experience here in Toronto!
Be sure to also follow me on Instagram and TikTok – I share a lot more content on those platforms that don't make it to the blog!
---
My lash lift and tint experience in Toronto
---
What to know about getting a lash lift and tint
What is a lash lift and tint?
Lash lifts and tints usually go hand in hand, but you can get a lash lift on its own if you want to.
For those of you who don't know what a lash lift is, it's a lash perm that keeps your lashes curled for anywhere between 6 to 8 weeks.
It makes your natural lashes look fuller and longer, without having to get any extensions.
A lash tint is basically just semi-permanent mascara, and it's typically better for people who have lighter coloured lashes.
How much does a lash lift and tint cost?
The price of a lash lift and tint ranges depending on the lash technician and salon, but it's typically anywhere between $70 to $100.
I went to a local downtown Toronto lash lift salon, and it cost me $75.
If you're also in Toronto, I visited Beauty HQ for my lash lift and tint!
How is the lash lift and tint procedure done?
The lash technician places a silicone pad on your eyelids and glues your lashes down with an adhesive.
This way, they can lift your lashes straight from the roots.
The eyelash lift and tint process takes around an hour, and it's not uncomfortable at all.
I pretty much slept the entire time because my eyes were closed anyways.
I was told by my lash technician not to wash my eyes until 24 hours after the lash lift, so definitely don't wear any makeup to your appointment.
Can I wear mascara with a lash lift?
You can wear mascara with a lash lift, but nothing that's oil-based or waterproof.
Those will make your lashes fall down quicker.
After my appointment, I googled variations of "mascaras for lash extensions", and Maybelline's Great Lash Mascara came up.
I've been using it almost everyday since and my lashes still look great!
Plus, you can't beat the $7 price point.
How do I remove makeup with a lash lift?
For makeup removal, I use Aveeno's Positively Radiant wipes and they've been doing an awesome job of getting all my makeup off.
It's oil-free and it gets off all of my makeup.
First Aid's face cleanser does a great job as well, and it's clean without any sulfates or parabens!

Is a lash lift and tint or lash extensions better?
It really depends on your personal preference whether you should get a lash lift or lash extensions.
A lash lift looks more natural because they curl your actual natural lashes, while lash extensions essentially give you that false lashes look.
If you have naturally long, full, but straight lashes, you might like a lash lift.
If you've got naturally short lashes, lash extensions might be better for you!
The price points for lash lifts and lash extensions are also very different.
A lash lift lasts 6 to 8 weeks and costs around $75 to $100, while lash extensions require visits every few weeks and can cost you hundreds every few weeks.
---
How long does a lash lift and tint last?
The eyelash lift and tint is supposed to last anywhere between 6 to 8 weeks.
I'll show you guys how my lashes looked both the day after the procedure and after 8 weeks.
The lash tint pretty much did nothing on my already-dark Asian lashes, so I wouldn't recommend getting it if your lashes are naturally dark like mine.
At least it was only a few bucks extra to get it done on top of the lashes!
The day after the procedure
I took these photos the day after getting my lash lift and tint.
I washed my face and put on Maybelline's Great Lash mascara on my lashes.
As you can see, the lash lift makes my eyes look a lot bigger and more awake!
2 months after the procedure
This is how my lashes look now, just over two months later.
Okay, 8 weeks and 2 days, if we're being technical.
As you can see, they lasted pretty well!
A few hairs have fallen down, but many of them are still lifted.
I'm pleasantly surprised by how well they've held up even after wearing mascara all the time.
---
Is a lash lift and tint worth it?
If you've got naturally long but straight lashes like mine, I'd say a lash lift is a much more affordable idea than lash extensions.
Lash curlers never seem to work on my Asian lashes, and my lash lift has kept my lashes nice and curled.
If it lasts for 2 months every time, I'd say the $75 is definitely worth it!
I definitely do not think the lash tint was worth it though.
It did absolutely nothing to my lashes, which are already naturally dark.
Save yo' money from this one, my fellow dark haired friends.
---
If you're lazy like me but still like having curly lashes, a lash lift is worth getting.
Especially if you've got short Asian eyelashes as well!
I do hope to get lash extensions eventually, and I'll share with y'all my experience when that happens.
Have you ever gotten a lash lift and tint before? How was your experience like? Let me know on Twitter or Instagram!
P.S. if you liked this post, you might like my other posts on semi-permanent cosmetic procedures:
Be sure to keep up with me on Instagram, TikTok, Twitter, Facebook, and Pinterest if you aren't already!
Feel free to subscribe to my weekly newsletter to get my blog posts delivered straight to your inbox.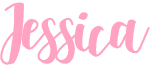 ---
Like this post? Pin it for later!