Looking for ideas on how to style a pleated midi skirt?
As I'm getting older, I'm beginning to stray away from miniskirts and more towards longer skirts and dresses.
During my teen years, it was all "the shorter, the better".
I don't believe there are any rules when it comes to age and fashion, but I do think midi skirts look more mature.
This pleated midi skirt from Aritzia has been on my wishlist for probably years now, and it's such a classic staple to have in your wardrobe!
I picked it up during Aritzia's clientele sale a few months ago, and I really wish I'd gotten it in black as well.
Here's how to style a pleated midi skirt for both spring/summer and fall/winter!
Be sure to also follow me on Instagram and TikTok – I share a lot more content on those platforms that don't make it to the blog!
---
What's so great about pleated midi skirts?
Since pleated midi skirts are such a staple and versatile piece, they literally go with almost anything.
You can wear a pleated midi skirt with a simple tee and sneakers for a casual outfit, or with a flattering off-the-shoulder top for a feminine and playful look.
Pleated midi skirts can also be worn all year long!
Wear it on its own with a simple top for spring and summer or with layers for fall and winter.
---
How to style a white pleated midi skirt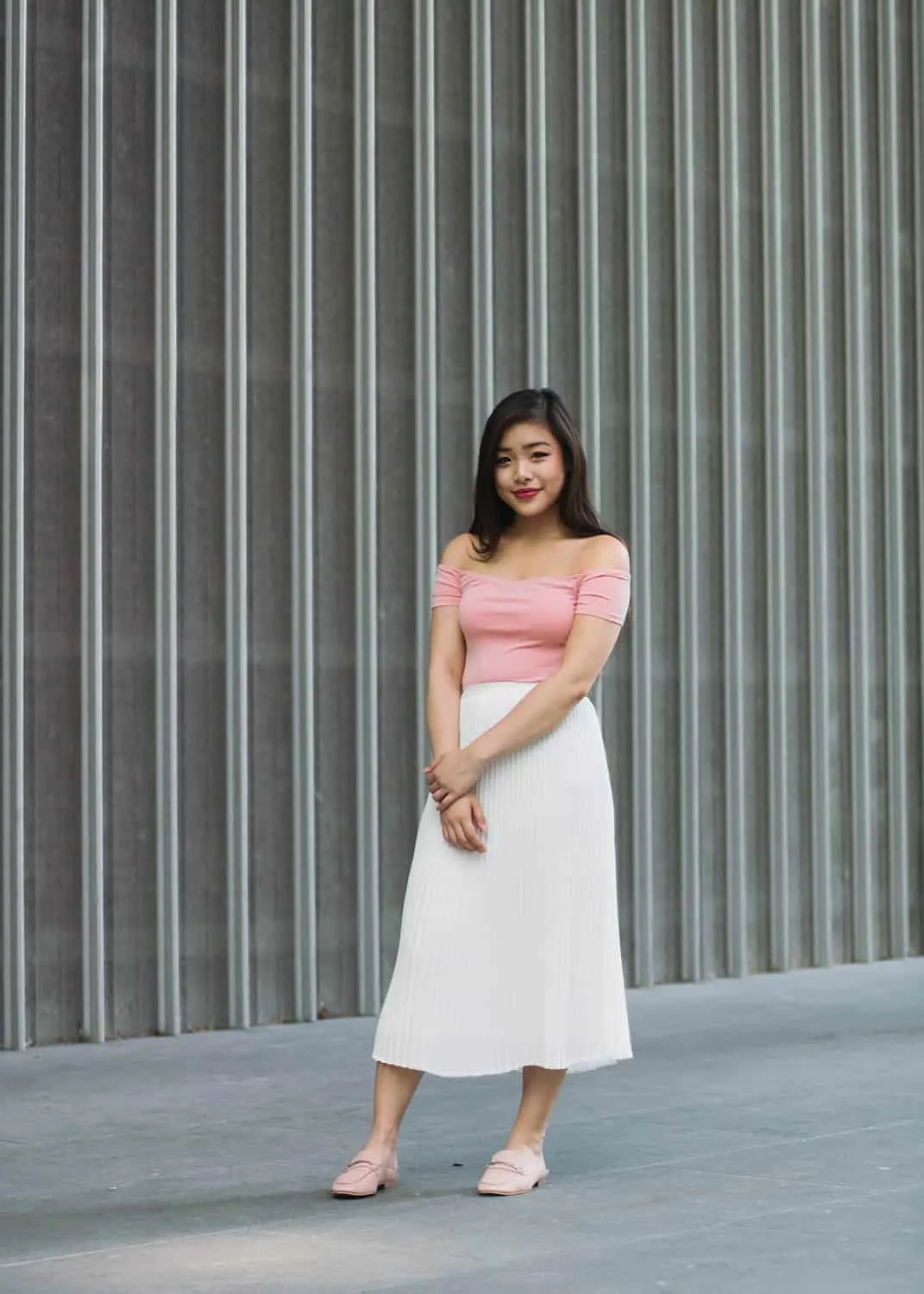 How to style a pleated midi skirt for spring/summer
The only thing that bugs me about the Aritzia Jude skirt is that even with all the layers, it's still see-through, so I still have to wear yoga shorts underneath.
It ain't comfy wearing more layers than you have to in the dead heat of summer, but I guess it helps keep your thighs from chafing.
I paired this pleated midi skirt with this pink off-the-shoulder bodysuit from Forever 21 (similar from Urban Outfitters) and a pair of pink mules from Nordstrom.
This outfit is a little more feminine than what I'm used to, but it's always fun to change it up every once in awhile!
Since a pleated midi skirt is more modest, it goes well with tops or bodysuits that show a little more skin, especially for spring and summer!
Think off-the-shoulder tops, tube tops, and so on.

---
How to style a pleated midi skirt for fall/winter
I'm all about turtlenecks and knit sweaters for the fall and winter seasons.
I wore a cropped blue sweater from American Apparel and some simple black booties with the Aritzia Jude skirt.
With longer skirts and dresses, you'll want to wear cropped silhouettes or at least tuck your shirt in so that your waist is elongated.
Especially if you're a short person like me!
To make my outfit a little more festive for the holiday season, I also wore a pretty pearl hair clip.
If you live in a cold place like Toronto, feel free to layer up with some heat tech leggings or warm pants underneath your pleated midi skirt.
You can also wear some knee or thigh-high boots to keep extra warm!

---
Pleated midi skirts have now become one of my closet essentials, and it can definitely be worn all year round.
Which of these outfits would you wear? How would you guys style a pleated midi skirt? Let me know on Twitter or Instagram!
You can find more of my fave products and items on my wishlist in my Amazon Shop.
P.S. if you liked this post, you might like this post on how to style a slip dress, or any of my other fashion posts.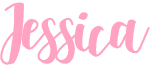 ---
Photos by Adam G.