Thank you to Altima Dental for sponsoring this post on my Zoom teeth whitening review. As always, all opinions are my own.
Ever since I had my braces taken off, having white teeth has been pretty important to me.
White teeth make you look a lot more youthful and it makes your smile look a lot more friendly!
I got the Zoom procedure done after I got my braces off 4 years ago, and it was time for a refresh.
I stopped by Altima Dental here in Toronto to get my chompers back to their glowing state.
With over 30 locations across Canada, Altima Dental is the largest network of dental centres in the country.
They've got several locations downtown alone, and I visited Altima Dental's RBC Centre location located in the PATH.
Here's my review of the Philips Zoom teeth whitening experience!
---
What is Zoom whitening?
Philips' Zoom is probably the best whitening procedure out there on the market.
It's quick, safe, and easy, and it can last for years, depending on how well you take care of your teeth!
The Zoom teeth whitening procedure involves having bleaching gel applied to your teeth and activated with a blue LED light.
This is typically done in 4 sessions of 15 minutes each, but some people choose to do less than 4 sessions.
Zoom teeth whitening costs more than your typical at-home whitening kits, but the results are so much quicker and better.
Read on for more specific details about the zoom whitening procedure!
---
The Zoom teeth whitening procedure at Altima Dental
My Zoom teeth whitening procedure took around a total of 3 hours.
This included filling out a form (acknowledging that you've chosen to do the procedure, just regular housekeeping stuff), a thorough teeth cleaning, and the Zoom whitening.
Teeth cleaning
First things first is the teeth cleaning, to remove any plaque and to polish those soon-to-be pearly whites.
I actually had my teeth cleaned at my regular dentist a few months ago, and the result was nowhere near as great as the cleaning from my awesome hygienist at Altima Dental, Christine.
I was so relieved that I could run my tongue over both sides of my teeth and have them feel like a smooth tabletop!
Having your teeth professionally cleaned and cleaned well is super important for both pre-whitening and keeping your teeth for eternity (or just as long as possible).
After the cleaning, Christine showed me a tooth shade chart, to determine what colour I was aiming for.
As one of my front teeth is a dental crown that can't be whitened, I asked her to match the shade of it.
Philips' Zoom whitening
Next up is the actual teeth whitening procedure, which takes around an hour.
Safety gear
To start, a rubber dam gets placed inside your mouth to hold your lips back.
Then, a hardening gel is applied around your gum line, to prevent you from swallowing the whitening gel and to prevent it from irritating your gums.
Once all that safety stuff is on, it's time for the actual whitening!
Whitening
The whitening gel is applied to the surfaces of your teeth in stages every 15 minutes up to 4 times.
After each session, your dentist or hygienist removes and reapplies the whitening gel and checks to see if your teeth are at your desired shade.
You also get to wear funky protective glasses and have a blue LED light machine attached to your mouth for each session.
According to Christine, most people don't make it to 4 sessions, as the peroxide in the gel can cause your teeth to become pretty sensitive.
You can stop whenever you're comfortable, or you can do all 4 sessions of 15 minutes.
---
Before and after Zoom teeth whitening
My teeth weren't super yellow before the Zoom teeth whitening procedure, but they weren't in the best state they've ever been in.
They became a few shades lighter after just over 45 minutes.
I lasted 3 full sessions and 5 minutes of the 4th session.
Here are some before and after photos for y'all – I'm super happy with the results!
Before Zoom teeth whitening
After Zoom teeth whitening
And if y'all want to see a less creepy, more real life before and after, here ya go.
---
Tips if you plan on getting Zoom teeth whitening
Your teeth may become sensitive afterwards
If your teeth tend to be sensitive, you might experience something called "zings", which are sharp pains that seemingly come out of nowhere.
I felt my first zing near the end of my 3rd session, and I had to call it quits about 5 minutes into my 4th session.
My advice for y'all is to stop when your teeth begin to feel sensitive, or as soon as you feel a zing.
I should've stopped when I felt the first one, but I was stubborn and wanted to go all the way!
Altima Dental gives you relief gel to apply on your teeth once you get home, so at least that helps.
The first night was pretty painful, but luckily I had the procedure done in the afternoon and was able to sleep through most of the pain.
The next day, my teeth were a little sensitive, but I felt no zings and I was able to drink cold water without a straw.
The day after that, there was no more sensitivity at all, and I haven't felt any pains since!
Try to drink using straws as much as possible
Coffee, tea, red wine, curry, and all sorts of other colourful drinks and foods can darken your teeth.
You may not be able to resist having some curry every once in awhile, but you can resist drinking black coffee straight out of the cup.
I'd also recommend metal straws, so we can save the earth while also saving your teeth.
Oh, and make sure not to drink or eat any of the above mentioned foods until at least 48 hours after your Zoom teeth whitening procedure!
---
Zoom teeth whitening review: was it worth it?
The pros
I've tried so many methods to whiten my teeth, from whitening toothpaste to coconut oil pulling, and nothing beats the results of Zoom teeth whitening.
All you have to do is sit in a dental office chair and your teeth are dramatically whiter in just an hour!
The cons
While the sensitivity and the zings were pretty painful, I only felt it for a couple of hours and it wasn't constant pain.
Even teeth whitening methods done at home can cause pain and sensitivity, and they can harm your unprotected gums.
I used whitening strips a month ago for 2 nights straight and I could barely drink cold water without any pain.
No pain, no gain, my friends.
Verdict: Zoom teeth whitening is worth getting!
The Zoom teeth whitening procedure is definitely worth it.
You'll save a lot of money and time from trying to get the same results from whitening toothpastes and strips.
Teeth naturally get darker over time, and if you like having white teeth, it's just something you have to maintain.
This was my second time getting the Zoom procedure, and I'll definitely continue getting it in the future!
---
So that was my review of my Zoom teeth whitening at Altima Dental!
Have you gotten the Zoom teeth whitening procedure done before? What was your experience like? Let me know on Twitter or Instagram!
For more information, please visit Altima Dental's website.
P.S. if you liked this post, you might like my other posts on semi-permanent cosmetic procedures:
Be sure to keep up with me on Instagram, TikTok, Twitter, Facebook, and Pinterest if you aren't already!
Feel free to subscribe to my weekly newsletter to get my blog posts delivered straight to your inbox.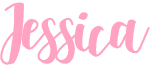 ---
Like this post? Pin it for later!