Searching for the best and most fun things to do in Israel?
Adam and I spent the holidays with his family in Israel, celebrating his grandmother's 90th birthday, Hanukkah, and Christmas.
We tried to squeeze in as much as we could during our 10 day trip, and here's our little Israel travel guide!
Israel was never on my radar of places to travel, and honestly I was worried to be visiting at all.
However, Israel was completely different than what I expected, and Tel Aviv is now one of my favourite cities.
Here's your guide to Israel featuring everything you must do on your first visit!
Be sure to also follow me on Instagram and TikTok – I share a lot more content on those platforms that don't make it to the blog!
---
The best things to do in Israel
---
1. Walk along the Tel Aviv Beach Promenade
Tel Aviv is commonly known as the "Miami of the Middle East", particularly because of the beachy atmosphere.
What better way to experience the beach than walking down the Boardwalk? The Tel Aviv boardwalk is lined with chic restaurants and pretty views.
If you're looking for cheap eats, Sabich is a 15 minute walk from Tel Aviv Beach, and if you're looking for somewhere nicer, Manta Ray is by Charles Clore Beach.
I'm not sure if it's possible to swim along the beach as there were "no swimming" signs posted while we were there during the winter, but Adam did get around to doing some surfing.
Although the weather is technically warm to us Canadians, everyone wore wetsuits to go surfing and kite sailing in the cold water.
Fun things to do by the beach in Tel Aviv:
If you're up for some walking, spend a couple of hours walking down the promenade from Old Jaffa to Gordon Beach. The actual walking time is about 45 minutes, but with stops, it'll likely be closer to 2-3 hours.
Rent a bike or scooter and ride along the boardwalk. You'll find scooters all over the city, and you can literally pick them up off the ground and ride them! All you need is a driver's license and credit card, and you pay by the minute.
Galim is the cheapest surfboard rental in Tel Aviv, and the part of the beach right across from their shop is the safest place for beginners.
One of the funniest things about the beach in Tel Aviv is that there are several outdoor public gyms, and people actually use them. If you want to get in some pull ups or chest presses while sunbathing, here's where you can do it!
---
2. Wander through Carmel Market
The Carmel Market is right in Tel Aviv, and it's filled with Israeli street food and souvenir shops selling random knick knacks.
We only managed to try sfinge doughnuts (incredible!) and fresh pomegranate juice, but we would've loved to try even more pastries and street food.
We visited the Carmel Market twice during our trip to Israel, and we found that it was much more lively when the Nachalat Binyamin Market next door was also happening, which I'll talk about next.
---
3. Shop artisan goods at the Nachalat Binyamin Market
The Nachalat Binyamin Market is an artisan market that happens every Tuesday and Friday, and it's worth making time for on your Israel trip.
There's really strict rules for artisans who take part in the market, which is what keeps it so unique.
The artists actually have to be the ones who show up and sell their products, and you can actually see a lot of them working away behind their stalls.
Some of the most unique works of art we saw were jewelry made out of recycled coffee pods and leather bags made with antique watches.
You really just have to come and experience the market yourself!
---
4. Gaze at artwork at the Tel Aviv Museum of Art
Adam and I had one day to explore by ourselves, and it turned out to be the worst day for rain.
We wanted to make the most of it by doing something fun, so we spent the morning indoors at the Tel Aviv Museum of Art.
It's a huge museum, with artwork from all kinds of different periods.
Expect to spend at least a few hours here, because there's a lot to see!
We would've loved to walk around the beautiful sculpture garden outdoors, but I think it was closed because of the heavy rain.
---
5. Shop on Dizengoff Street
Dizengoff Street was my favourite street in Tel Aviv for shopping.
While we didn't have time to actually stop into any shops, I did quite a bit of window shopping, and we passed by so many adorable boutiques and cute cafés.
We tried shopping at the Dizengoff Centre, a huge mall on Dizengoff Street, but it was overwhelming with the crowds and food stalls.
There's also a great vintage store around the corner from the mall called Flashback, but the prices are pretty expensive.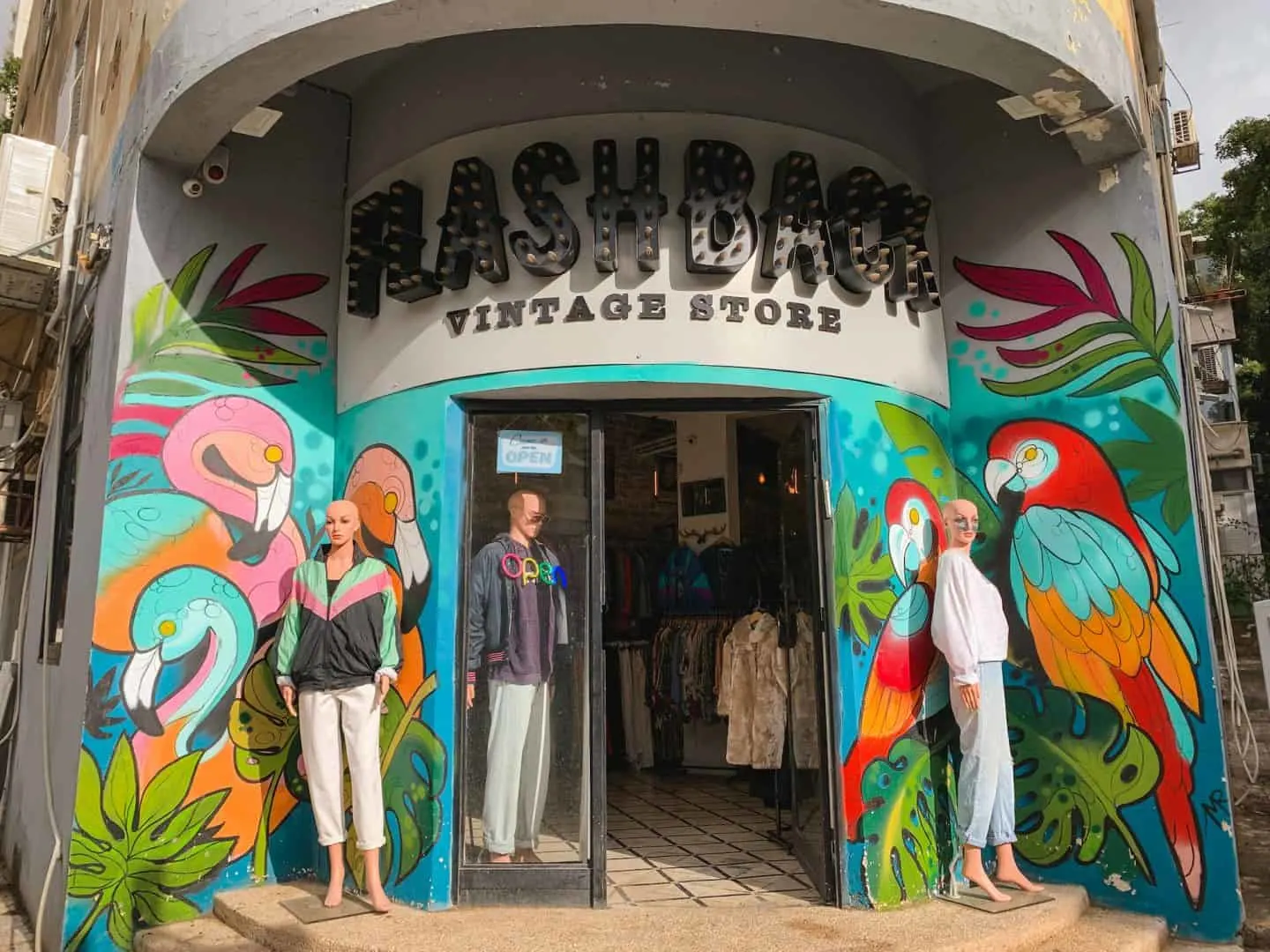 ---
6. Scoot down Rothschild Boulevard
Rothschild Boulevard was one of the first public streets in Tel Aviv, and it's great for walking or scooting down.
There are walking and cycling paths down the middle of the street, lined with some cute coffee kiosks and parks.
You'll find lots of cool Bauhaus-style buildings along Rothschild, a perfect backdrop for your Instagram photos.
Rothschild is also located within the White City, which is a UNESCO World Heritage Site.
---
7. Meander around in Old Jaffa
We didn't have a lot of time to explore Old Jaffa, but it was a really pretty neighbourhood.
You can navigate through the tiny streets and stone pathways and check out all the little boutiques along the way.
Fun things to do in Old Jaffa:
See the Jaffa Clock Tower in the busy town square.
Check out the ancient Jaffa Port, one of the oldest ports in the world.
Taste hummus at Abu Hassan, one of the oldest and most famous hummus restaurants in Israel. We didn't have a chance to try it, but it was on my list of food places to try!
---
8. Explore sacred sites in the Old City of Jerusalem
Jerusalem is a sacred site to Judaism, Islam, and Christianity.
I'm not a religious person, but it was incredible to be here and see people from all different faiths.
Take note that you won't be able to enter any religious sites if you're not dressed modestly, aka covering your arms and legs!
Sacred sites in the Old City:
The Western Wall (also known as the Wailing Wall) is the most religious site in the world to Jewish people, and men and women have separate entrances. You have to enter and exit the area through security.
Dome of the Rock is an Islamic shrine in Jerusalem. You'll need your passport in order to enter Temple Mount, but you can't enter Dome of the Rock if you're a non-Muslim.
The Church of the Holy Sepulchre is one of the most holy sites in Christianity. It's the site where Jesus was crucified and where his tomb lies.
The street market in Jerusalem is also fun to walk around, and you can try all kinds of street food.
We tried Jerusalem bagels with za'atar, za'atar flatbread, and fresh pomegranate juice here.
My favourite was the Jerusalem bagels with za'atar!
---
9. Get colourful at the Agam Museum
If you're into art, definitely make a stop outside of Tel Aviv to the colourful Agam Museum.
It's an entire museum dedicated to Yaacov Agam's work, who's known as the father of kinetic art.
You can explore six decades of his work including paintings, sculptures, and digital art, and it's all amazing to see in person.
The museum is located in Rishon LeZion, where Agam is originally from.
You can also find his work displayed at Dizengoff Square and the Tel Aviv Museum of Art!
---
10. Soak in the Dead Sea
We went to the Dead Sea on our last day in Israel, and it was definitely worth making a trip.
From Tel Aviv, it took around an hour and a half to drive there.
Although the weather was gloomy in Tel Aviv, it was sunny and beautiful by the Dead Sea!
We didn't have too much time to enjoy the Dead Sea, but I'd recommend staying a night here if possible.
There are tons of hotels at Ein Bokek Beach, and it's kind of like a mini beach town.
The Dead Sea is one of the world's saltiest bodies of water, and it's also the lowest elevation on land.
The minerals in the salt water can supposedly help with psoriasis, acne, and eczema.
Walking into the water burned any cuts, scrapes, and eczema I had, but the pain went away soon after and my skin felt smooth the rest of the day even without putting body lotion on.
Fun things to do near the Dead Sea:
We originally planned to explore Ein Gedi Nature Reserve after the Dead Sea, but there were possible floods so we couldn't. It's all canyons and waterfalls, like a literal oasis in the desert.
Try camel riding at the Negev Camel Ranch. Adam did it when he went on his Birthright trip!
---
10 days was not enough time to see Israel, and we already have plans to revisit.
Tel Aviv is a great and diverse city, and I'd love to explore more of it!
Have you visited Tel Aviv before? What would be on your guide to Israel? Let me know on Twitter or Instagram!
If you're planning a trip to Israel, here are some other posts to help you plan your perfect trip:
Be sure to keep up with me on Instagram, TikTok, Twitter, Facebook, and Pinterest if you aren't already!
Feel free to subscribe to my weekly newsletter to get my blog posts delivered straight to your inbox.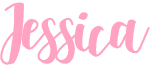 ---
Like this post? Pin it for later!