Israel is an incredible country with so much culture and history, and today I'll be sharing my travel tips for visiting Israel, answering a lot of questions I had myself before my trip!
I don't think Israel is on a lot of people's radars for traveling to, but after posting my recap stories on Instagram, a lot of people responded saying they were interested in visiting.
It's safe for tourists as long as you stay aware and don't venture out into areas with more political tension.
Adam and I enjoyed our trip to Israel so much, that we're already planning our next trip back.
Here are some helpful travel tips for visiting Israel!
---
Israel travel tips
---
1. Pack for warm weather
Israel is warm year-round, even during the winter time. At least if you're used to Canadian weather!
During the peak of summer Tel Aviv can get to around 40 degrees, and during the winter it averages around 20 degrees during the day.
It does snow during the winter in the northern part of Israel.
Apparently summer weather can be pretty unpleasant, so winter is definitely the better time to visit!
We visited in December, and it was chilly in the mornings and warmer in the afternoons. I typically wore a leather jacket layered over a sweater earlier in the day and just a sweater or t-shirt as the day warmed up.
We had an unusual week during our visit where it got extremely windy with pouring rain, but that's not typical Tel Aviv weather.
---
2. You'll be questioned by airport security when entering and leaving Israel
It's standard procedure for the Israeli airport security to question you when you're entering and exiting the country.
They asked us standard questions about our visit (why we were visiting) as well as personal questions about our relationship (like how long Adam and I have been together).
Just be honest in answering questions and make sure to arrive a bit earlier at the airport!
---
3. Border patrol doesn't stamp your passport
Israel used to stamp passports, which prevented visitors from visiting certain countries.
They now just give you an entry visa on a loose paper instead of a stamp, featuring a photo of you taken at the airport.
Don't throw the visa away, because you might need to show it later! They'll also give you an exit permit upon leaving Israel.
If you're from Canada, the U.S., or the U.K., you don't need to apply for an actual visa to go to Israel.
---
4. Israel is a small country
The furthest you'll drive is a few hours, and that's only if you plan on leaving the city.
Jerusalem is an hour drive from Tel Aviv and the Dead Sea is a 2-hour drive from Tel Aviv.
Tel Aviv itself is very walkable, and because it's such a gorgeous city, walking is actually enjoyable. Riding electric bikes and scooters is another popular way to get around the city.
If you're planning on staying in Tel Aviv, you don't need a car. There's tons of traffic, parking is expensive, and people are terrible drivers here.
There's even a train that takes you directly from Tel Aviv to Jerusalem in under an hour if you're looking to visit there as well.
---
5. You can use Uber in Israel
Uber is available in Israel, but it's not the typical ride sharing you're used to.
Everything about the app is pretty much the same as anywhere else except for the fact that they use taxis.
Prices are pretty fair compared to Toronto, but since they are taxis, they use meters and charge additional fees.
We used Uber for a 20 minute ride that took longer because of rush hour traffic, and it only ended up being $31 including any fees.
---
6. Carry some cash on hand
The Israeli currency is Israeli New Shekels, otherwise simplified as Shekels. 10 Shekels is just under $4 Canadian.
While you can use your credit card in bigger cities like Tel Aviv, a lot of street markets and smaller businesses will only take cash.
It's also normal to tip at restaurants in Israel, anywhere from 10-15% depending on how good the service was.
Some card machines don't allow you to tip, so you'll need cash for tipping as well.
---
7. Dress conservatively in religious parts of Israel
One of the most important tips about Israel is that many people are religious, and it's respectful for both men and women to dress conservatively.
This means covering both your arms and your legs.
If you're not dressed conservatively in more religious areas like Jerusalem, you might not be allowed into sacred sites.
Adam's brother wore shorts and wasn't allowed inside Jesus' burial tomb at the Church of the Holy Sepulchre.
---
8. Tel Aviv is more relaxed than other cities in Israel
Tel Aviv is a lot more liberal and relaxed than other cities in Israel. People wear shorts and there's a vibrant nightlife scene.
A lot of places, including malls and fancy restaurants, are open 24/7. It's literally a city that does not sleep!
Many people compare Tel Aviv to Miami, but as someone who hasn't been to Miami, I'd compare it to Montreal if Montreal was by the ocean.
I also noticed that Tel Aviv was pretty diverse, with both the people living there and the restaurants that were there.
---
9. Israel is LGBTQ-friendly
Tel Aviv is known as one of the most LGBTQ-friendly cities in the world, and they have a Pride Parade every June.
There's even a gay beach in Tel Aviv called Hilton Beach.
---
10. Hebrew and Arabic are the most spoken languages
Hebrew and Arabic are the main languages spoken in Israel, but many people speak English.
At some restaurants, servers spoke Hebrew to us at first, before realizing we didn't speak it.
Menus at restaurants usually come in both Hebrew and English, particularly in Tel Aviv.
---
11. Middle Eastern food is incredible in Israel
You should try shawarma, falafel, hummus, and anything with za'atar while you're visiting Israel.
Kanafeh, baklava, and malabi are all desserts you also need to try.
Breads with dips are very common as an appetizer (usually complimentary at restaurants). The dips usually include yogurt and jam (if it's brunch).
The food is just so darn good, and I have a separate blog post all about some of the best places to eat in Israel.
---
12. Take home spices as souvenirs
You'll find fresh spices at every single street market in Israel, and you should take some back home with you as souvenirs for yourself or your loved ones.
If there's any one spice you should bring back, definitely bring fresh za'atar back with you.
If you download the Google Lens app, you can hover your phone camera over the Hebrew signs and it'll translate it into any language you want!
---
13. Shabbat is the Jewish day of rest
Shabbat happens every Friday evening through Saturday evening, and it's a day of rest for Jewish people.
Religious Jews stay home, don't drive, and don't use electronics during Shabbat.
A lot of restaurants, stores, tourist attractions, and even public transportation may be closed, so be sure to plan ahead if you'll be in Israel on a weekend.
While some places may be closed, you'll find more things open in Tel Aviv and Jaffa!
---
14. Israel is serious about their security measures
Public places like malls, train stations, and museums have security that you have to go through in order to enter. It's not as intimidating as it sounds!
You'll also regularly see soldiers walking around, and it's nothing to worry about.
Military service is mandatory in Israel once you're 18 years old, so it's normal to see young soldiers walking around with guns.
If anything, all the security measures make it feel a lot safer!
---
15. Israel is a safe country to visit, but there are risks
What I worried about most before visiting was whether Israel was safe for tourists to visit.
The Canadian government website warns that Israel is a high-risk country for visitors, because the security situation can change at any moment.
Always exercise caution anywhere you go and keep an eye out on any international news.
Avoid being in areas with large crowds and don't walk around alone at night.
You can also keep updated on any travel advisories on the Canadian government website.
---
Israel flights & accommodations
Looking to book your flights and accommodations for Israel?
I love booking all of my flights and hotels on Expedia and collecting points towards free rewards.
I use Airbnb when I'm traveling on a budget, and I have a separate blog post all about how to find the best Airbnbs.
---
Hopefully you find these Israel travel tips helpful!
Some of it was stuff I noticed while I was there, and some of it is stuff I learned from Adam's family.
Have you visited Tel Aviv before? What are some of your travel tips for visiting Israel? Let me know on Twitter or Instagram!
If you're planning a trip or looking for more travel tips on visiting Israel, here are some other posts to help you plan your perfect trip:
Be sure to keep up with me on Instagram, TikTok, Twitter, Facebook, and Pinterest if you aren't already!
Feel free to subscribe to my weekly newsletter to get my blog posts delivered straight to your inbox.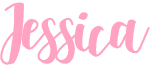 ---
Like this post? Pin it for later!