Looking for the best restaurants in Tel Aviv, Israel to eat at?
I was incredibly surprised by how fantastic the food scene in Israel was.
We visited quite a few Tel Aviv restaurants and food spots during our 2 week trip, and these were our favourite places we ate at!
Pretty much all I really knew of Middle Eastern food before visiting Israel was shawarma, falafel, and hummus.
While those are all popular and delicious dishes you can find there, there's so much more to Israel's cuisine.
Here are some of the best Tel Aviv restaurants and food spots you need to add to your list!
READ ALSO:
---
Best breakfast & brunch restaurants in Tel Aviv
---
CafeXoho
Although we only had drinks here, CafeXoho is known as one of Tel Aviv's best brunch spots.
They have a huge menu filled with tons of Vegetarian-friendly options.
I ordered the Vietnami, a Vietnamese coffee that had a little too much condensed milk, and Adam got the Matcha Smoothie.
Both drinks were really good, and the restaurant itself was very cute.
LOCATION: J. L. Gordon St 17, Tel Aviv-Yafo, Israel | Website
---
Braisserie M&R
Who knew Mexican food at a French restaurant in Israel could be so good?
The menu at Braisserie M&R is either in Hebrew or French, so we had to Google everything on the French menu.
The Mexican Chilaquiles looked the most enticing, so we both ended up ordering it.
We were surprised by how delicious it was, and although we usually like to try different dishes, we were glad we both got the same dish!
Adam got a cappuccino and I got a cafe au lait, which ended up being in a bowl almost the size of my face.
Braisserie M&R ended up being one of our favourite Tel Aviv restaurants!
LOCATION: Shlomo Ibn Gabirol St 70, Tel Aviv-Yafo, Israel | Website
---
Manta Ray
There are plenty of amazing Tel Aviv brunch restaurants, and Manta Ray is a nice, chill spot just north of Jaffa.
Sit on the patio for a view of the waves!
They give you like 5 different dips with their complimentary bread which is pretty sweet.
Most other restaurants only gave 2 or 3 dips, but you can't really complain about free bread!
Adam got the Smoked Salmon Eggs Benedict and I got the Shakshuka, both of which were delicious.
LOCATION: Nahum Goldmann St 4, Tel Aviv-Yafo, Israel | Website
---
Best lunch & dinner restaurants in Tel Aviv
---
Sabich
Sabich is a type of Israeli sandwich where they stuff a bunch of things into a pita.
This spot is conveniently called Sabich, and with the busy lunch lineup, you can tell it's one of those local favourites.
It was probably one of my favourite Tel Aviv restaurants, and it's pretty cheap!
Although I really wanted to try the cheese sandwich, Adam and I both got the original and it was amazing.
P.S. all the options are vegetarian-friendly! Also, prepare to get messy.
LOCATION: Tchernikhovski St 2, Tel Aviv-Yafo, Israel
---
Abu Hassan
We didn't actually have a chance to visit Abu Hassan, but it's known as one of the oldest and best hummus spots in all of Israel.
Located in Jaffa, they apparently they close up shop each day as soon as they sell out!
LOCATION: Ha-Dolfin St 1, Tel Aviv-Yafo, Israel
---
Cafe Tachtit
The food here is delicious, but the service is pretty awful.
Cafe Tachtit is a tiny little cafe with additional covered patio seating, so you can hide out from the rain.
I got the shakshuka, which I surprisingly enjoyed more than Manta Ray's, and Adam got a hot dog that was also surprisingly great.
LOCATION: Lincoln St 9, Tel Aviv-Yafo, Israel
---
Cassis Restaurant
Cassis is the restaurant to visit for seafood lovers.
I absolutely loved the Mussels, and Adam really enjoyed the Bass Fillet.
The atmosphere of the restaurant is really nice, and it's located right along the beach in Jaffa.
LOCATION: Kidron St 44, Tel Aviv-Yafo, 61410, Israel | Website
---
White Corner
Apparently they're known for their falafel, but I wanted to have shawarma at least once while we were in Israel so I had that instead.
Their shawarma was delicious, and you should definitely get it a bit spicy to add an extra kick!
We also tried malabi here for dessert, but it was definitely better at Hamalabiya, which I'll talk about more in the dessert section of this post.
LOCATION: Herzl St 7, Yehud-Monosson, Israel | Website
---
Khalil Restaurant
Khalil Restaurant is a hotspot in Ramla, serving up amazing and authentic Arabic food.
It's not a fancy place, but the place gets filled very quickly with both locals and tourists.
We tried the masabaha, which is a variation of hummus, and it was so damn good.
You can fill up the pita with it or just dip it.
Overall, this was my favourite hummus in all of Israel out of the places we tried.
LOCATION: Kehilat Detroit St 6, Ramla, Israel
---
Abu Gosh Restaurant
If you're looking for authentic Arabic food, this is the place to get it.
The owner put the town of Abu Gosh on the map by creating the Guinness World Record's largest hummus bowl with the help of the entire town.
He also founded the restaurant using money he won from the lottery when he lived in Chicago!
While everything we ate was delicious, what really stood out to me were the great dips and sauces, as well as their fantastic baklava.
LOCATION: Kvish ha-Shalom 65, Abu Ghosh, Israel
---
Rama's Kitchen
Rama's Kitchen sits on top of a hill in Jerusalem, with architecture reminiscent of the countryside.
It's been rebuilt after being burned down a few years ago, and I can only imagine how incredible the view would be during the day!
They're only open Thursday through Saturday with set brunch, lunch, and dinner menus.
From the homemade bread to the lamb gnocchi, the food here is definitely worth the price!
LOCATION: Nataf, Israel | Website
---
Where to eat desserts & snacks in Tel Aviv
---
Street food desserts and snacks
Kanafeh is a popular Arab dessert you'll find at a lot of bakeries and street food markets in Tel Aviv.
I only tried kanafeh at a bakery next door to Khalil Restaurant in Ramla, but it was my favourite dessert in all of Israel.
The bakery name is in Hebrew, but the address is Kehilat Detroit St 2, Ramla, Israel.
Sfinge is another great dessert, and it's basically deep fried dough covered in honey.
We tasted it at the Carmel Market in Tel Aviv and it was incredible!
Fresh fruit juice is also very common in Israel – particularly pomegranate juice.
Drinking the juice here literally tastes like you're eating the fruit, and it's so fresh and delicious.
If you spill any on yourself, a Tide to Go pen will be your saviour.
If you stumble upon a bagel stand, definitely eat it with some fresh za'atar. Baked za'atar flatbread is also delicious!
---
Hamalabiya
I'd never heard of malabi before coming to Hamalabiya, but it had high ratings on Google so we decided to stop by.
Malabi is a traditional Israeli pudding layered with different toppings.
We chose to do the peanuts, shredded coconut, and original syrup (they give you 4 syrup options).
They also serve complimentary Turkish coffee here with your malabi!
After kanafeh, malabi is probably my favourite dessert in Israel.
LOCATION: Gedera St 28, Tel Aviv-Yafo, Israel | Website
---
Otello Gelato
We stumbled across Otello Gelato while walking down Dizengoff Street, and I remembered seeing online that they had great reviews.
Their gelato is made up of 80% milk and 20% chocolate, which is why it's so creamy and flavourful.
The White Strawberry gelato flavour was our favourite!
LOCATION: Dizengoff St 165, Tel Aviv-Yafo, Israel
---
Al Yasmin Tahini
Al Yasmin is the spot to get the best tahini and halva in Israel.
Tahini is a Middle Eastern condiment made with roasted sesame seeds, and halva is a dessert made with tahini.
Al Yasmin himself is a very kind man. He took us around the store, showed us the machines he used to make his products, and even urged us to sample each of the tahini flavours he'd just made!
We tried a couple of the halva flavours, including the toasted sesame, pistachio, and Oreo, and they were all so darn delicious.
We took the Oreo home to Canada with us, but I wish we'd brought so much more back!
LOCATION: Kvish ha-Shalom 84, Abu Ghosh, Israel
---
Where to drink in Tel Aviv
---
Café Pua
Café Pua is a retro-looking café in the heart of the Jaffa Flea Market, sitting on a pedestrian-only street.
Enjoy coffee or tea on the patio, or even juice if that's what you're feeling (we drank orange).
LOCATION: Rabbi Yohanan St 8, Tel Aviv-Yafo, Israel | Website
---
Craft beer is called boutique beer here in Israel, and Beer Bazaar serves up both their own brews as well as other local brews.
We had to try their own stuff, so we got their IPA and Pale Ale. They were both great, and perfect for people who aren't into bitter beers.
We also shared one of the pizzas, which was surprisingly incredible. The tahini dressing on top really made it!
Oh, and the server was extremely nice and helpful even though he was the only one working in the busy restaurant, which is a rarity in Tel Aviv.
LOCATION: Yishkon St 36, Tel Aviv-Yafo, Israel
---
Suramare is a fancy cocktail bar that you wouldn't know was there unless you actually knew about it.
It's located at the top of what I think may be an apartment building, but the entrance is in an underground parking garage with projections of animated arcade games on the walls.
Honestly, we were creeped out while walking through it, but we were relieved when we got to the 10th floor and it wasn't an evil lair filled with vampires.
At around $20 CAD a cocktail, it's pretty damn pricy, but the drinks are good and atmosphere is nice if you're looking to go somewhere fancy for a drink.
LOCATION: Se'adya Ga'on St 24, Tel Aviv-Yafo, Israel
---
Aroma Espresso Bar
Yes, they have locations all over Toronto, but we had to try Aroma at the source!
I had no idea Aroma came from Israel until we saw their logo all over the place.
We only tried the Iced Aroma, which I hadn't tried before, and it was great.
People do say their drinks are better in Israel than Canada!
LOCATION: Various locations | Website
---
Tel Aviv is definitely a city for foodies, both vegetarians and meat eaters alike.
Patio season is also all-year round in Tel Aviv, and they even have outdoor heaters for cooler nights and outdoor air conditioners for warmer days.
This was definitely something we took advantage of, coming from the frigid winter Toronto weather!
Have you visited Israel before? What are some of the best favourite Tel Aviv restaurants in your opinion? Let me know on Twitter or Instagram!
If you're planning a trip to Israel, here are some other posts to help you plan your perfect trip: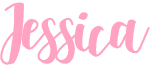 ---