Looking to build the ultimate summer capsule wardrobe?
Now that the weather's sort of starting to warm up (again… darn it Toronto), it's time to start busting out those capsule summer pieces.
As much as you may want to buy all of the cutest summer dresses, it ain't friendly for your wallet or the environment.
The perfect summer capsule wardrobe will last you a long time, and it'll never go out of style!
Here are some of my go-to capsule summer clothing pieces.
Some of these pieces might be similar to my spring capsule wardrobe, but that's exactly the benefit of a capsule wardrobe – you can wear most pieces year-round!
Be sure to also follow me on Instagram and TikTok – I share a lot more content on those platforms that don't make it to the blog!
---
What is a capsule summer wardrobe?
---
A summer capsule wardrobe is basically a collection of versatile and staple clothing pieces that you can mix and match with each other.
They include timeless pieces that won't go out of style even 10 years from now!
Instead of buying an entire new wardrobe every season, why not invest in a capsule wardrobe that'll last you for years, if not forever?
It'll save you money in the long run, and it'll cause less harm to the planet.
We all gotta do our part in helping fashion become more sustainable, my friends.
What items should be included in your summer capsule wardrobe?
Basic tops, bottoms, dresses, and shoes should be included in your capsule wardrobe.
These should be staple items in your wardrobe that can be mixed and matched together.
How do you build a summer capsule wardrobe on a budget?
You don't have to shop at expensive stores in order to build a capsule wardrobe.
The key is to invest in high-quality and well-made pieces, and there are plenty of affordable brands that you can shop for your capsule wardrobe.
What are the benefits of having a capsule summer wardrobe?
Having a capsule wardrobe is beneficial for many reasons, including:
Making it quicker to get dressed in the morning
Saving you money in the long run
Better for the planet
---
How to build a summer capsule wardrobe
---
Tops
Simple white tank
A simple white tank should be in your capsule wardrobe for every season.
It can be worn on its own during the summer and layered under jackets during the fall.
Invest in a high-quality white tank, such as a silk material one, rather than a cheaper cotton one.
Not only will it last a lot longer, but the material looks of much better quality.

Plain crewneck tee
A plain crewneck tee literally goes with any outfit.
Whether you want to tuck it into denim shorts, tie it over a high-waisted midi skirt, or simply wear it under a slip dress, it works with anything.
White, grey, and black t-shirts are all great options to have, but one will be enough for your summer capsule wardrobe.

Graphic tee
A cool graphic tee can spice up any outfit.
Who says you have to listen to Metallica in order to wear one of their t-shirts?
Another classic graphic tee to look for is a Harley Davidson one, which you can find in a lot of vintage stores.
You also can't go wrong with a classic vintage-inspired Levi's or Guess graphic tee.
You can wear your graphic tee with light wash jeans and white sneakers for a casual summer outfit!

---
Bottoms
Denim cutoffs
Ain't nothing more summer than a classic pair of denim cutoffs.
A simple blue jean pair is good enough, but it doesn't hurt to also have a white pair in your summer capsule wardrobe!
My everyday summer outfit is pretty much a plain tee with denim cutoffs because it's so darn easy to wear.

Light wash jeans
For those cool summer evenings, a pair of light wash jeans is perfect.
Invest in a high-quality pair of denim that'll last you forever, like Levi's or Citizens of Humanity!

White midi skirt
Going to a family barbecue or meeting your partner's parents for the first time?
A white midi skirt with a pretty top is the perfect G-rated outfit.
It's modest and it's breezy enough to keep you from sweating your booty off.
Try to find a linen one if possible because it's the most breathable material to wear during the summer!
If you're someone who wears a lot of colour or pastel, a baby pink midi skirt is also a great option!

---
Dresses
Little white dress
The little white dress is to spring/summer as the little black dress is to fall/winter.
Find yourself the perfect little white dress that flatters your body and is timeless enough to be worn for years!
Once you find the perfect one, it'll be a classic staple piece in your closet for every summer.

Floral dress
A floral dress is a must-have for summer.
When it comes to finding a floral dress for your capsule wardrobe, it's best to go for a floral print that'll never go out of style.
A simple blue dress with tiny white florals is more timeless than a busy dress with all kinds of flowers on it!

---
Shoes
White sneakers
Sneakers are my weakness, and as much as I'd like to narrow my wardrobe down to a single pair of white sneakers, I do own quite a few different pairs.
But, you can do better than me!
You can't go wrong with a pair of white Chucks, but the Adidas Ultraboost 1.0 sneakers are one of the most comfortable I've ever owned.

Flat mules
For those days where you want to dress it up a bit, there are mules.
If I'm not wearing sneakers during the summer, I'm probably wearing mules.
They're super easy to slide on, and they make any outfit look so much more put together!

Classic pair of sandals
By a classic pair of sandals, I mean a good quality, neutral pair.
My go-to sandals are my white Birkenstock Arizona sandals, which I've had forever and are still in amazing condition.
As tempting as it may be to grab fun sandals in all different shades of colours, you may as well grab a neutral pair that you can wear with any summer outfit.

---
Essential clothing pieces for your summer capsule wardrobe:
White tank
Crewneck tee
Graphic tee
Denim cutoffs
Light wash jeans
White midi skirt
Little white dress
Floral dress
White sneakers
Flat mules
Sandals
Building a summer capsule wardrobe is super easy, and it'll last you forever if you take care of it.
You can find more of my fave products and items on my wishlist in my Amazon Shop.
What's in your summer capsule wardrobe? Let me know on Twitter or Instagram!
If you're looking to build the ultimate capsule wardrobe, check out my other posts:
If you're looking for more sustainable fashion, you might like these posts: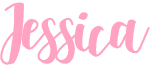 ---