As much as I love my shoes, I'm looking to invest in staple pieces for my capsule summer wardrobe.
I always end up wearing the same shoes everyday and most of my shoes stay untouched in the back of my closet.
I'm trying to implement more sustainable fashion into my life, so I try to only buy shoes I know I'll wear forever (or at least for a few years), and shoes that are great quality.
I don't know of many affordable and sustainable brands that sell good quality footwear, so in the meantime, I'm making small efforts when it comes to my shopping.
These are my absolute fave summer shoes that are essential to my capsule wardrobe!
Be sure to also follow me on Instagram and TikTok – I share a lot more content on those platforms that don't make it to the blog!
---
How to find the best summer shoes for your capsule wardrobe
---
Here's a simple guideline on finding summer shoes for your capsule wardrobe.
Go for simple styles and neutral colours
Sure, you could go for a crazy platform heel or a funky print.
However, you're likely not going to wear them that often and you're probably going to toss them into the back of your closet eventually.
Instead, search for capsule summer shoes in a timeless style and neutral colour like nude or white!
If you do decide to go for a bright colour or print, make sure it's a colour or print you love and know you'll wear for years to come.
Opt for good quality pairs of shoes
It might sound tempting to buy a $10 pair of sandals instead of a $50 pair.
However, the lower-priced one is probably going to break on you or even be super uncomfortable.
A quality pair of shoes can last you ages, so that $50 will go a long way.
Brainstorm outfit ideas with the capsule summer shoes
It's okay to go for trendy pieces, but do think about whether it's something you would wear at least 100 times.
If brainstorming outfits with the sandals comes easy to you, it's probably going to be timeless.
---
Capsule summer shoes to invest in your wardrobe
---
1. White sneakers
Ain't nothing more classic than the white sneaker for summer.
White sneakers are an absolute essential shoe for your capsule summer wardrobe, and they literally go with any outfit, whether it's a girly or sporty one.
I adore my white Chucks, but Adidas Ultraboost 1.0 sneakers are a great and comfortable summer shoe as well.

---
2. Simple slides
Slides are pretty much an everyday essential during the summer.
A good, comfy pair can last you all day long without getting any dreadful blisters.
Go for something bright to add a pop of colour to your wardrobe, or grab a neutral pair to go with everything.
Birkenstocks are a classic warm weather shoe, and you can't go wrong with black or white!
Sporty Adidas Slides might not be everyone's cup of tea, but they're so easy to throw on with any simple outfit.

---
3. Flat mules
Dressy enough for work and casual enough for everyday.
Flat mules are one of my go-to capsule summer shoes in my wardrobe, and I pretty much wear them everyday once the weather gets warm.
They're super easy to throw on over most outfits, and they look super chic!

---
4. Heeled mules
Heeled mules were a big hit a few years ago, and they're still as stylish as ever.
They're much comfier than your traditional heel, especially if they're platforms!
Plus, they're simple enough to be worn with most of your summer outfits.
You don't have to shy away from colour when it comes to finding timeless pieces – colours never go out of style, especially if it's a colour you love!

---
5. Strappy sandals
I feel like every girl already owns a pair of strappy sandals, but if you don't, you definitely need to invest in a good pair.
They pretty much go with anything and everything in your closet, and they really dress up an outfit!
They're even perfect for any special events like weddings or graduation ceremonies.
I'd go with a neutral colour because these aren't an everyday shoe (and if it is, you're a warrior).
Try to find a good quality one that's comfortable to walk in, or you'll probably never wear them!

---
Summer shoes for your capsule wardrobe:
White sneakers
Simple slides
Flat mules
Heeled mules
Strappy sandals
Do you have any capsule summer shoes in your warm weather wardrobe this year? Let me know on Twitter or Instagram!
You can find more of my fave products and items on my wishlist in my Amazon Shop.
If you're looking to build the ultimate capsule wardrobe, check out my other posts:
If you're looking for more sustainable fashion, you might like these posts: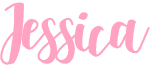 ---