Looking for the best Canadian clean beauty brands to implement into your skincare and makeup routines?
When you think about it, it's kind of scary putting products on your face and body not really knowing what the ingredients are.
Are they bad for your skin? Are they toxic?
What goes on your body goes in your body, so implementing a clean beauty routine is super beneficial.
While I don't exclusively use clean beauty products, I do make an effort to use more clean products.
Without further ado, here are some of the best Canadian clean beauty brands to shop!
Be sure to also follow me on Instagram and TikTok – I share a lot more content on those platforms that don't make it to the blog!
More beauty posts
---
Best Canadian clean beauty brands
---
If you like using multi-purpose items in your beauty routine, you'll definitely love NUDESTIX products.
They're most well-known for their makeup crayons, which you can use on your eyes, lips, or face.
Their products are vegan and cruelty-free, and they're based out of Toronto!
You can find their products at Sephora Canada.
---
Single-use beauty products are pretty wasteful, and Elate is all about advocating for sustainability in the beauty industry.
They've got refillable and reusable makeup palettes using sustainably-sourced bamboo, which you can fill with their eyeshadows, blushes, and more.
75% of their packaging is reusable, recyclable, or plantable, which I think is amazing!
You can also mail back your empties or bring them into a store for recycling.
All of the ingredients for their products are vegan and cruelty-free, and they're sourced from fair-trade and ethical sources.
Elate Beauty is also a Certified B Corporation, which means they do good for their employees and the planet!
---
EVIO Beauty makes affordable, good-for-you makeup and skincare, and they're based out of Toronto.
They don't have a huge selection of products, but they've got the basics, including concealer and mascara.
Their products are made using natural and thoughtfully-sourced ingredients, and they're ethically made in Canada and Korea.
All of their products are also vegan, cruelty-free, gluten-free, and paraben-free!
The founder of EVIO Beauty actually started the company while running from domestic violence at a women's shelter, and I think it's an incredible story.
---
Consonant Skincare is one of the best clean skincare brands out there, and they're based out of Toronto!
Their products are 100% natural and organic, and every single one of their products is made here in Canada.
They also offer skin and body treatments at their stores in Toronto to go along with your skincare routine.
Some of my fave products from Consonant Skincare are their Natural Foaming Face Wash, DHE Mask, Ultra Moisturizing Organic Face Cream for Dry Skin, and HydrExtreme.
You can also get a value pack set of the face wash, mask, and face cream at Sephora Canada!
---
DECIEM is most loved for their brand The Ordinary, which is a line of affordable skincare products using high-quality ingredients.
All of DECIEM's products are cruelty-free, and they're working towards becoming a sustainable beauty brand.
They even offer a recycling service in some of their Toronto and Vancouver stores, so you can bring in empty product bottles of any brand and have them recycled for free!
They're based out of Toronto, and have a bunch of stores across the GTA.
---
BKIND is a Montreal-based clean beauty brand, and all their products are completely plant-based and made with natural ingredients.
They even have a page on their website that shows every single ingredient that's in their beauty products!
You can shop their clean skincare, body care products, hair products, and nail polishes (which are non-toxic).
Their konjac facial sponges are really cool – they don't require any soap or cleanser, and you can compost them after 2-3 months of use!
They've got a few different facial sponges you can choose from, depending on your skincare concerns!
If you're in the Montreal area or visiting, their store is also one of the cutest and most Instagram-worthy spots in Montreal.
---
Graydon uses all-natural, plant-based, nutrient-dense, clinically-proven superfood ingredients in their skincare.
They're also committed to sustainability, using local and Canadian ingredients and upcycled by-products of the food industry!
Their Fullmoon Serum is one of their most iconic products.
---
If you're looking to try natural deodorant, Routine is your go-to brand.
They're based out of Calgary, and their products are ethically manufactured here in Canada using clean and wholesome ingredients.
You can either get the cream deodorants (which apply like a lotion) or the stick deodorants.
They have a bunch of different scents you can try, and I personally love the scents Superstar and Sexy Sadie.
The mini one is great for travel, and all of their De-Odor-Cream deodorants are refillable!
While natural deodorant is a bit pricier, it's a lot less harsh on your skin than other deodorants.
Also take note that not all of their products are vegan, so be sure to double check before you buy if that's something you're concerned about!
---
Kaia Naturals is another awesome Canadian brand that makes natural deodorants, and they're based out of Toronto.
They make products that target specific underarms concerns, with products like their brightening deodorant and sweat powder!
The Underarm Bar is a soap bar specifically for the "smellier" parts of your body like your underarms and feet, and it's one of their bestsellers.
All of their products are plant-based, and they use eco-friendly packaging!
---
Live Clean is one of the top clean personal care brands in Canada for good reason.
Their products are plant and naturally-derived, eco-conscious, and clean, and they're all made here in Canada!
They make some of my fave hand soaps – they're super moisturizing, which is great for people with extra dry skin like moi.
Some of my fave products are their Coconut Milk Moisturizing Shampoo and Conditioner, as well as their Moisturizing Liquid Hand Soap.
---
Best Canadian clean beauty & skincare brands:
NUDESTIX
Elate Beauty
EVIO Beauty
Consonant Skincare
DECIEM
BKIND
Graydon Skincare
Routine
Kaia Naturals
Live Clean
These were some of my fave clean beauty and skincare brands to shop in Canada!
I would highly recommend downloading the Yuka app, which allows you to scan barcodes of your products and tells you the health impact of the ingredients in them.
You can find more of my fave products and items on my wishlist in my Amazon Shop.
Have you tried any of these Canadian clean beauty and skincare brands before? What are some of your fave green beauty companies in Canada? Let me know on Twitter or Instagram!
More beauty posts
Be sure to keep up with me on Instagram, TikTok, Twitter, Facebook, and Pinterest if you aren't already!
Feel free to subscribe to my weekly newsletter to get my blog posts delivered straight to your inbox.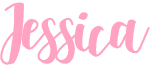 ---
Like this post? Pin it for later!